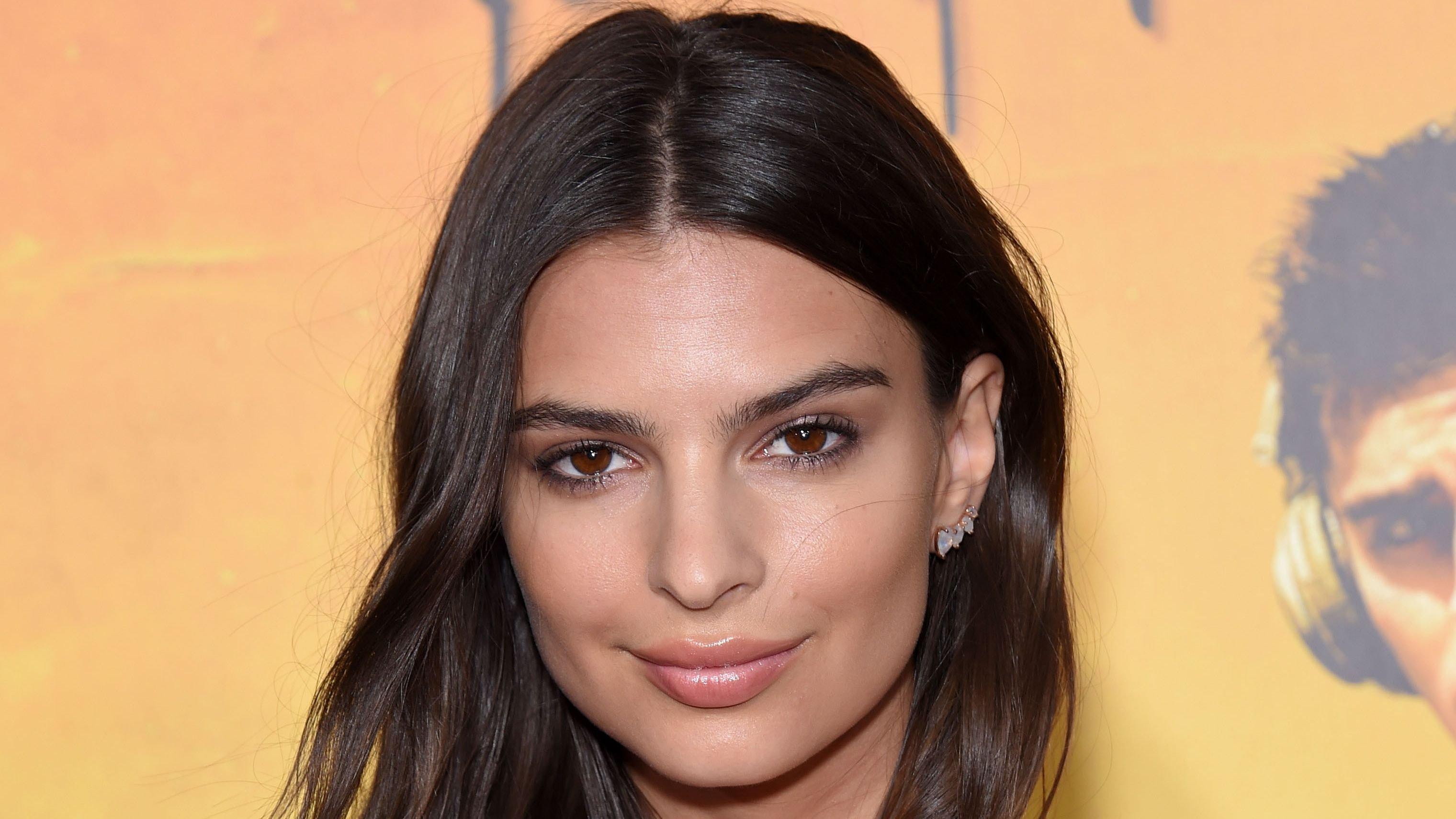 Emily Ratajkowski Wows In Barely-There Bikini
Emily Ratajkowski may be making headlines for her new romance with former SNL star Pete Davidson, but the 31-year-old supermodel hasn't abandoned the best-selling brand she runs. Emily is the founder of her Inamorata swimwear and clothing line, and new photos on the brand's Instagram are featuring her. Emily was photographed by mogul Kylie Jenner's photographer Amber Asaly during a museum-set shoot, one seeing her sizzling in a skimpy and barely-there bikini. EmRata also rocked high heels as she flaunted her Amazonian frame. Fans are likely shopping her merch as a result.
Article continues below advertisement
Stuns In Tiny Bikini And Heels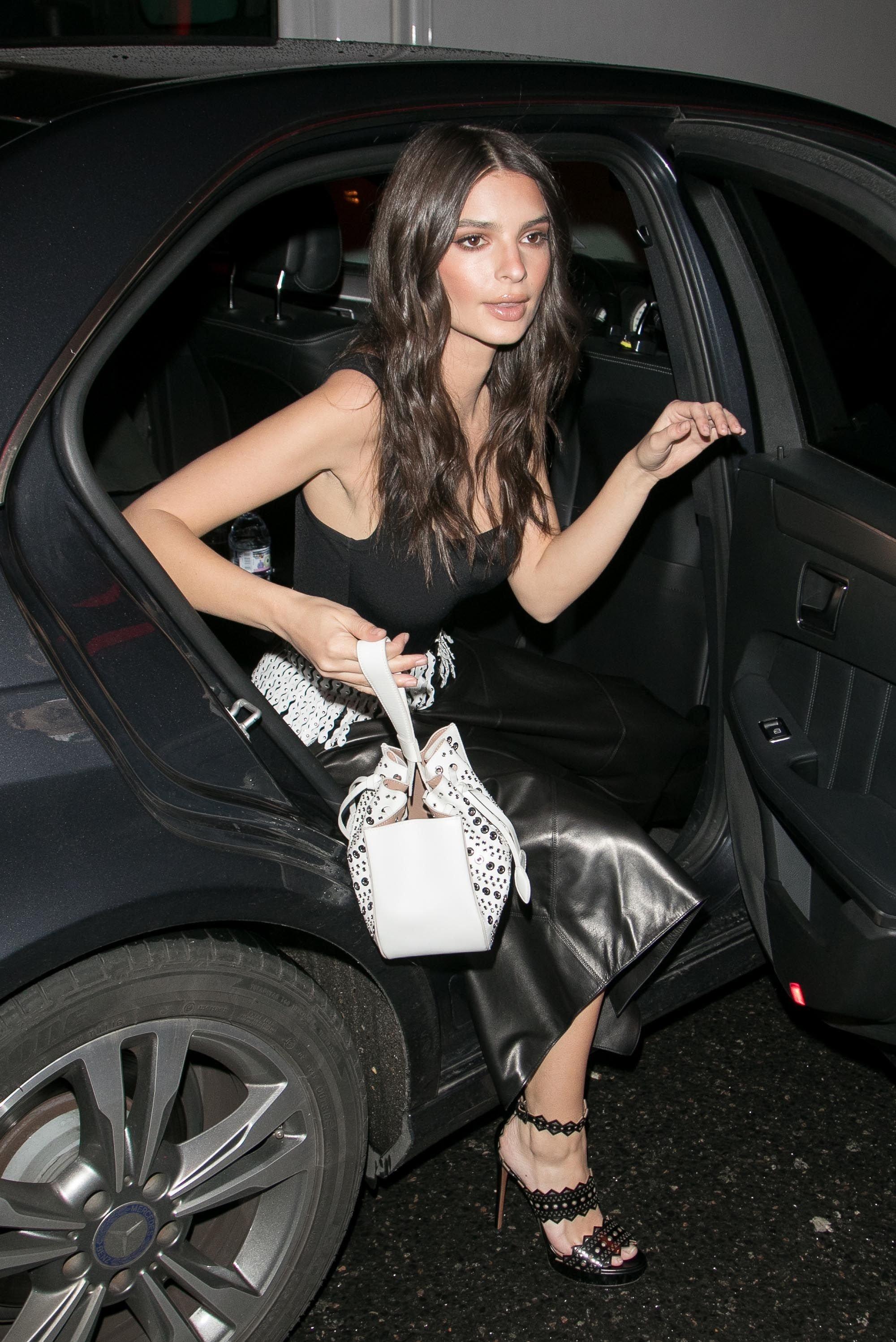 In a share for its 600,000+ followers, Inamorata showed two snaps of Emily posing seated and amid tiled flooring, also backed by modern wall art.
The London-born star was leaning back as she rested against her arms - she wore the tiniest of stringy bikinis with a halter finish and high-waisted bottoms. Choosing a dark shade, Emily drew attention to her killer abs, also showing off her toned arms and shoulders, plus her curvy hips. EmRata cocked her head to the side while allowing her dark locks to cascade down her back. In a swipe right, the star posed perched on a step and rocked nude and strappy heels.
New Merch Alert
In a caption, Inamorata wrote: "Our go-to tanning bikini - The CAPRERiA ✨Shop all styles up to 70% off!" Fans have left over 23,000 likes, with Emily herself leaving one.
Emily has since featured in an equally revealing swim look. Last week, she posed against a white backdrop bearing her brand's name. Sizzling in an animal-print bikini and even lowering her bottoms slightly, the Blurred Lines star showed off her fierce assets while offering up to 70% of pieces from her label.
Article continues below advertisement
Dating Pete Davidson
Emily has now gone public with ladies' man Pete Davidson, known for dating celebrities including model Kaia Gerber, actress Kate Beckinsale, and mogul Kim Kardashian. Following a nine-month romance with the SKIMS founder, he's moved on.
"Pete and Emily first met when Sebastian and Pete were working on 'Bodies' together. It was not strange to see Emily visit Sebastian on set. Pete would make everyone in the film and behind the scenes laugh and it became very familial," a Hollywood Life source dished.
Keeping It Casual
The insider added: "Emily's gone out with Pete a few times, it's still very new at this point and she's having fun and not putting any expectations or labels on it." For more from EmRata, check out her Instagram.