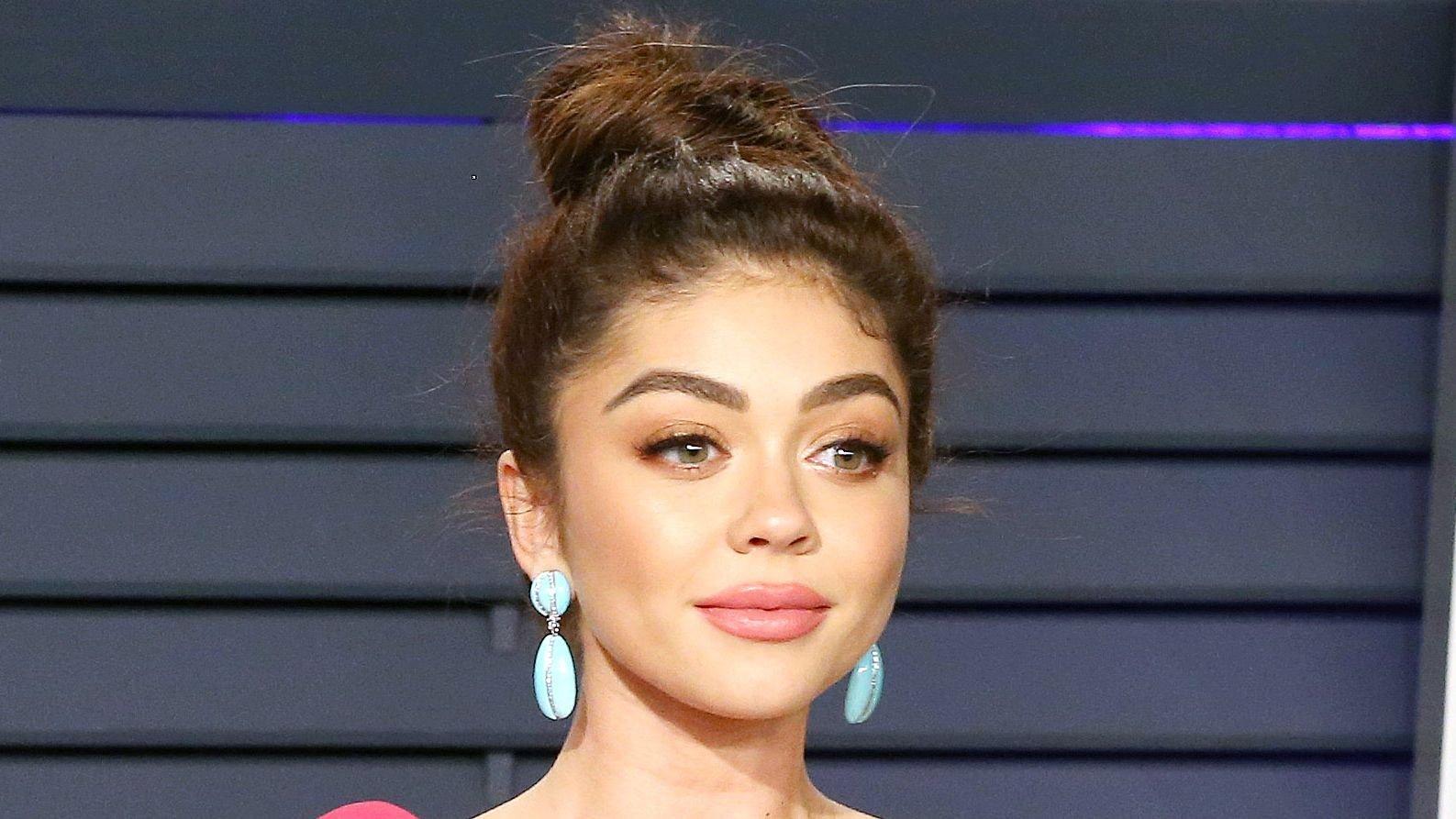 Sarah Hyland And Adam DeVine Reunite In 'Pitch Perfect' Spin-Off
Fans could not get enough of movie stars Sarah Hyland and Adam DeVine when they starred in Modern Family as Haley and Andy, respectively. On the show, the pair were each other's love interests for a while before they eventually parted ways. Two years after the Modern Family series ended, it looks like history will repeat itself as Sarah and Adam reunite in the Pitch Perfect spin-off, Bumper In Berlin. Here are the details.
Article continues below advertisement
What Is The New Spin-Off About?
Bumper In Berlin centers around the Pitch Perfect hero Bumper Allen's life many years after college. He lives a boring existence working as a security guard for his alma mater and singing a cappella as a hobby with the less-than-enthusiastic group, Tonehangers. However, after a surprise call from his old acquaintance Pieter, Bumper is convinced that his dream of becoming a star will come true if he drops everything and moves to Berlin.
With the help of an entourage of German collaborators, Bumper hopes to perform a hit single at the famous German Unity Day. As he grows into becoming a musical star like he had always dreamed of, Bumper regains his long-lost confidence and finds love along the way.
Adam and Sarah Feature In The Series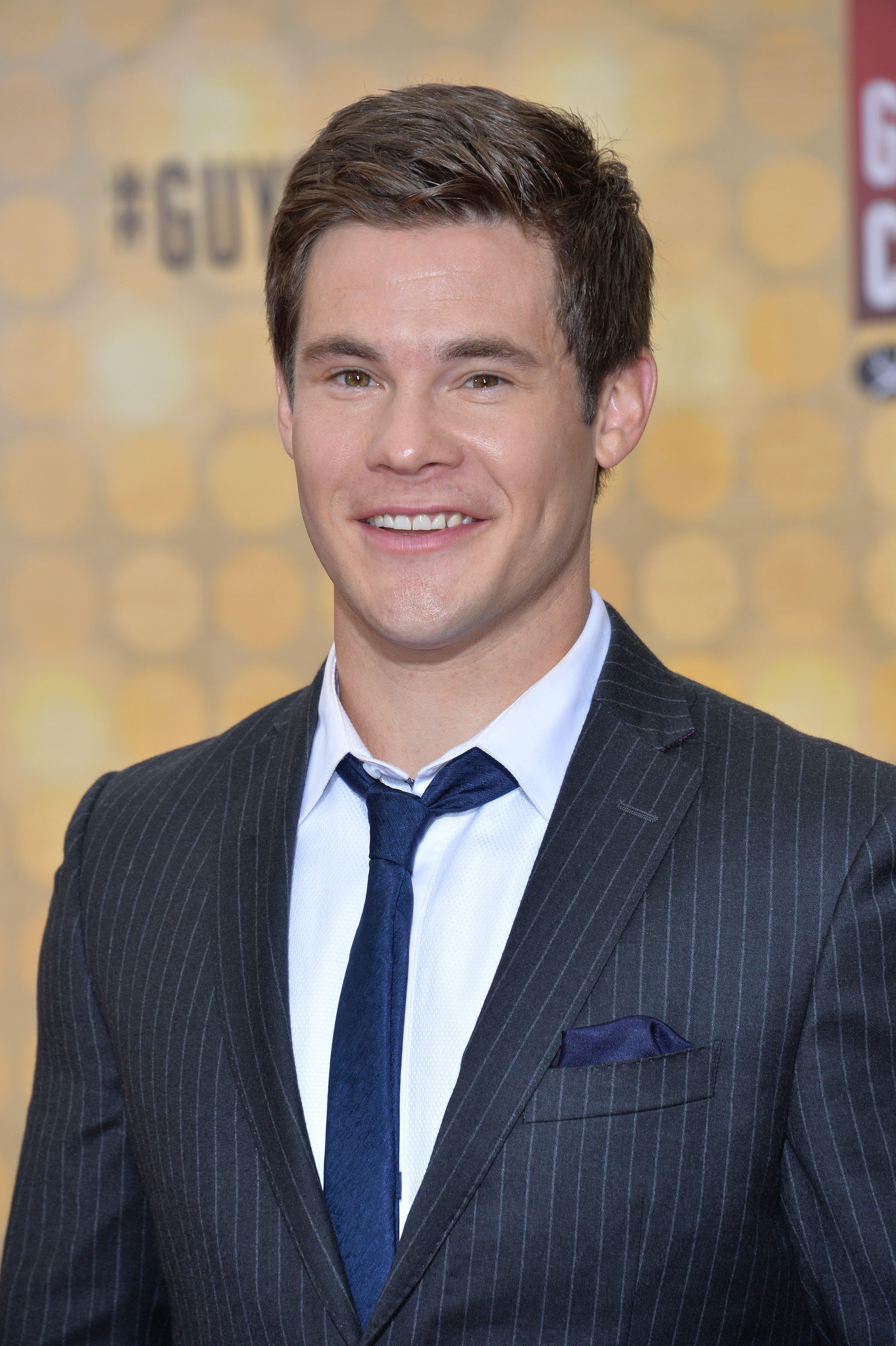 In the new spin-off, Adam reprises his role as the main character, Bumper. On the other hand, Sarah appears as Heidi, a fellow American in Germany, who is not only Pieter's assistant but also an aspiring singer and songwriter. In Bumper in Berlin, Heidi takes Bumper under her wings and shows him the ropes of the local biz while realizing her musical dreams and where her future could take her.
Will fans see another romance between Adam and Sarah on the show like they did in Modern Family? Only time will tell.
Article continues below advertisement
Adam And Sarah Perform A Duet
On November 22, 2022, Peacock took to its YouTube channel to share a beautiful scene from Bumper in Berlin's second episode. In the over two-minute video, Heidi takes Bumper to her most cherished songwriting spot. The pair sit behind a piano, then Heidi tells Bumper:
"I always do my best songwriting here. It makes me feel less lonely. Sometimes I look around at all of the people and think, 'They might not know the woman at the piano could be a star one day.'"
Afterward, Heidi begins to play the piano while singing an original ballad called Know My Name, written by Ryan Tedder. At some point, Bumper joins in, and together, the pair create a beautiful sound. After the song ends, Bumper admits to Heidi that she is incredible.
When Was 'Bumper In Berlin' Released?
Bumper In Berlin's first episode was released on Peacock on November 23, 2022. For now, there is no release schedule, but it is most likely that other episodes will drop weekly. Meanwhile, non-Peacock viewers can catch the series on November 28, 2022, on NBC, when the premiere episode airs after The Voice.