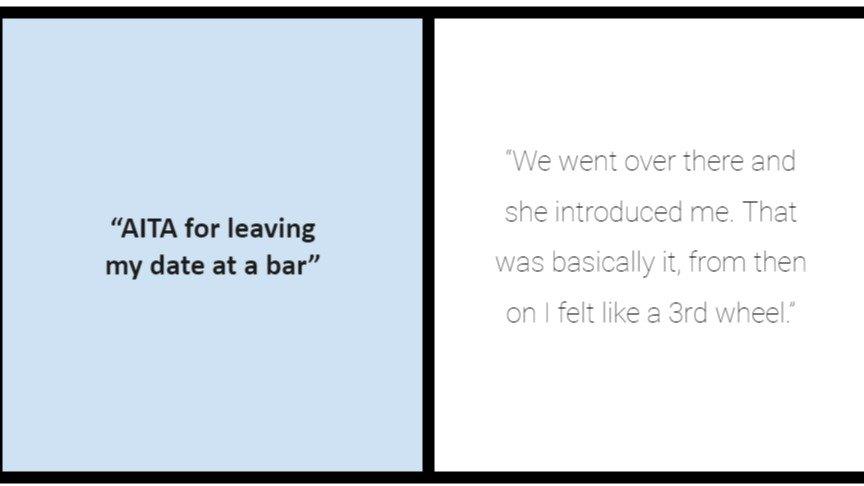 Redditor Wonders If He's A Jerk For Leaving His Date At A Bar
It's not very chivalrous for a man to walk out on a date but when the girl is being rude, what's he supposed to do? One man shared his disappointment over a date that went so bad he had to leave.
A young man known as throwoutit on Reddit aired out his frustration and asked the community for opinions. He went on a date with Mandy, who he met through a friend. The two went to a sports bar to watch a football game together but when they got there Mandy spotted some friends at the next table. She asked if they could join the group and while he obliged, he didn't really want to. As time passed, Mandy seemed to be paying more attention to her friends than her date.
Article continues below advertisement
The Redditor ended up leaving his date at the bar but got in trouble with the friend that set them up, who insisted that he shouldn't have left Mandy stranded. Stumped, the guy asked the community if he had been a jerk for leaving.
Scroll down for more on his story.
They Went To A Bar For A Date But The Girl Wanted To Be With Friends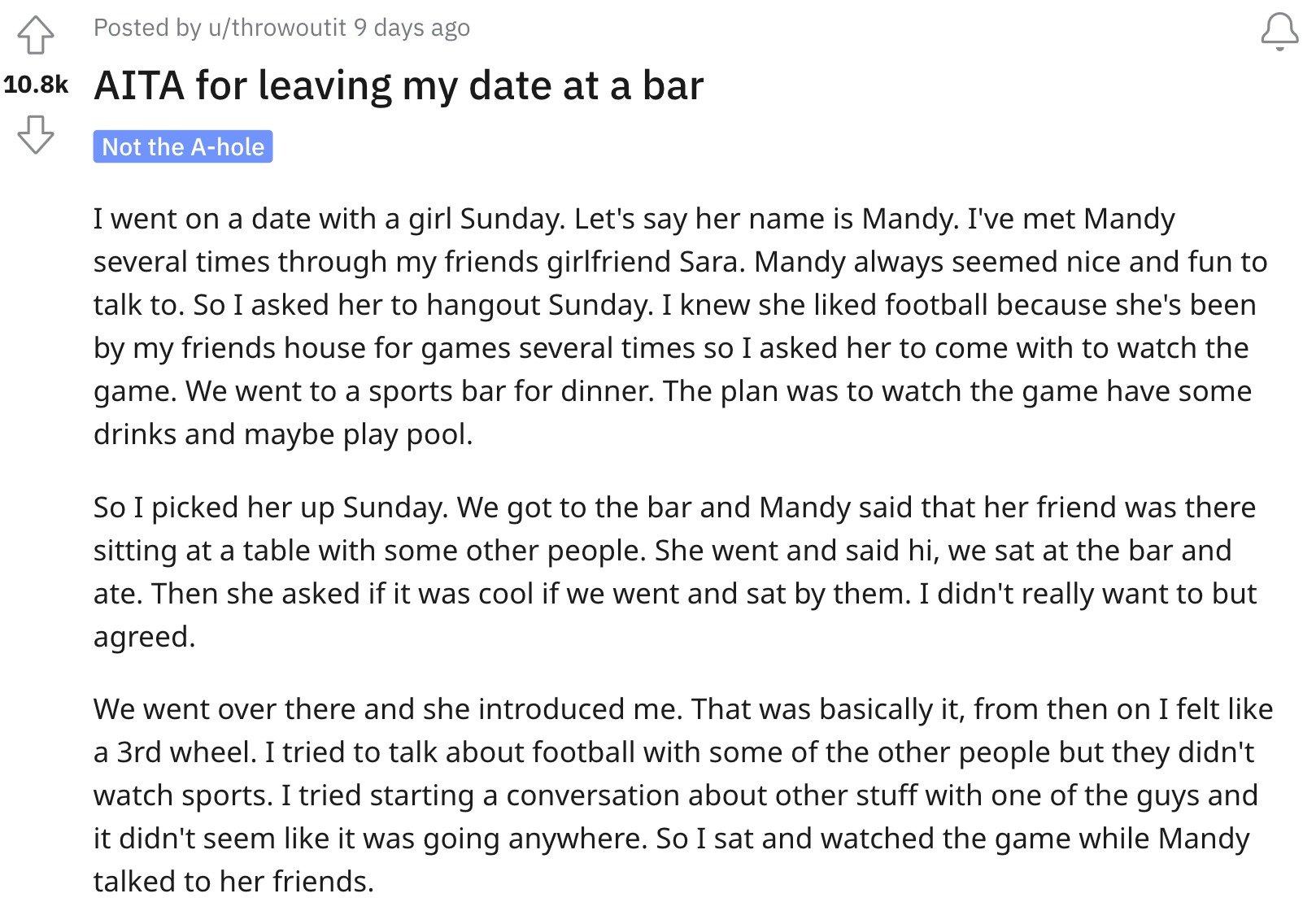 Article continues below advertisement
He Felt Left Out So He Ditched His Date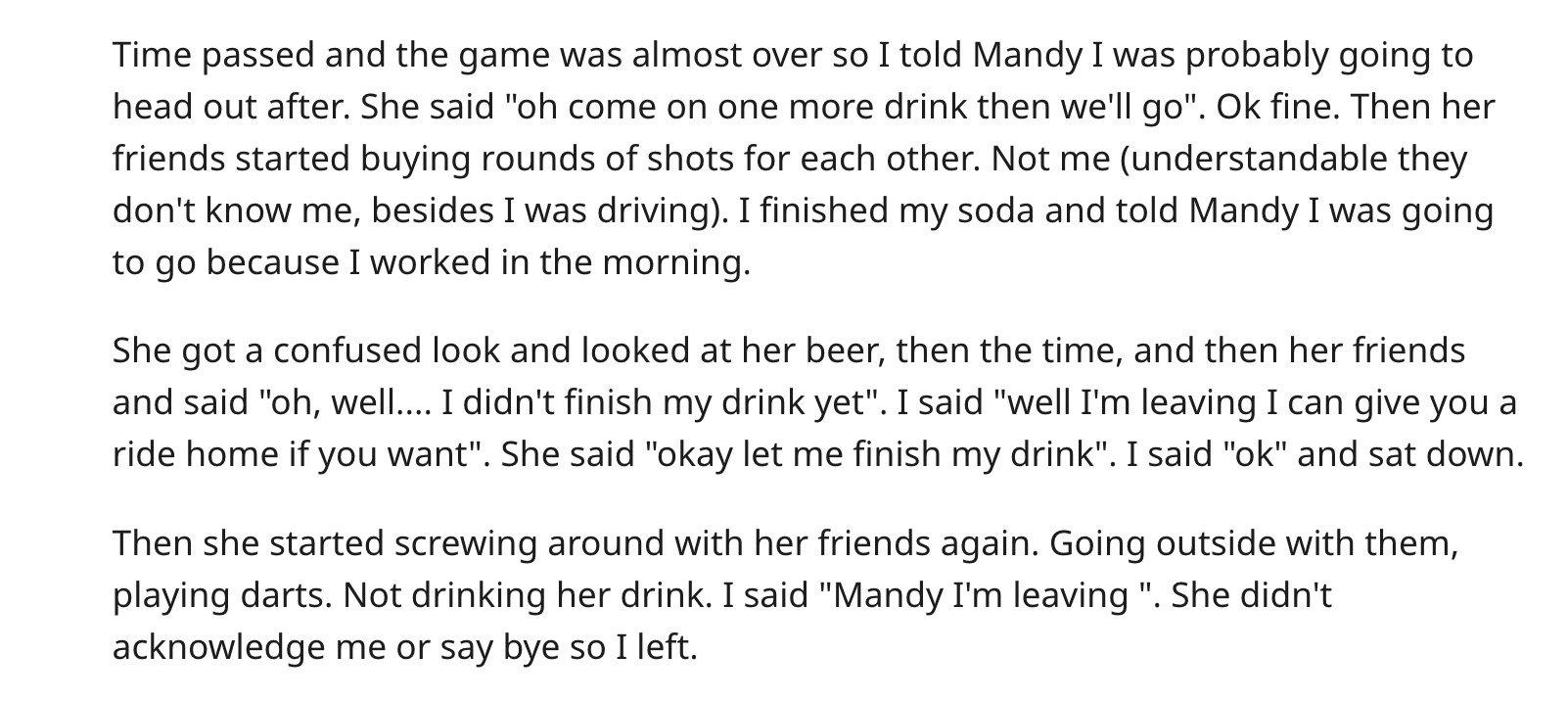 The Girl Was Upset And Wanted To Be Reimbursed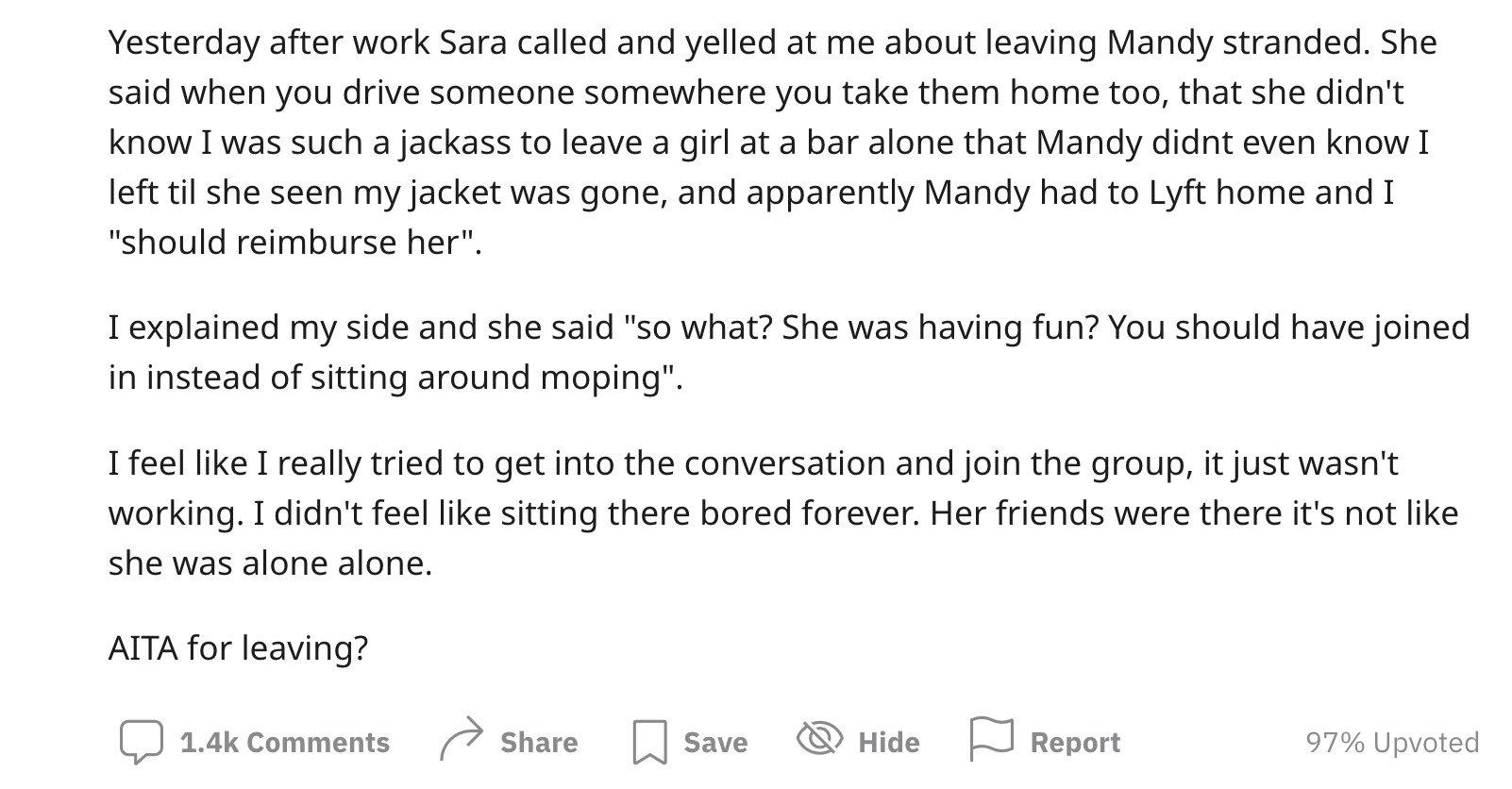 Article continues below advertisement
Finding The Right Partner
Finding a partner in a fast-paced world can be challenging and having a successful date can be even more difficult. It takes work and proper manners to ensure that your date remains interested in you.
According to relationship expert Hayley Quinn, a girl's willingness to connect should be one of the first things a guy should look for in a partner. When she doesn't match your level of effort, it's likely that the relationship will not progress.
"If you're in a position of asking a woman out and seeking to spend time with her, but she's not making any of that effort in return- her effort level is very minimal. This means you don't have the most important starting block to build a relationship with her."
While the Redditor made efforts on his side to show his interest, his date seemed to be more engrossed with her friends. There may have been a lack of chemistry between the two but the girl could have made more effort to engage her date.
This Redditor Shared A Similar Experience That Made Her Walk Out Too

Article continues below advertisement
People Pointed Out That He Offered A Ride Several Times
Other Redditors Also Said His Date Was Being Disrespectful