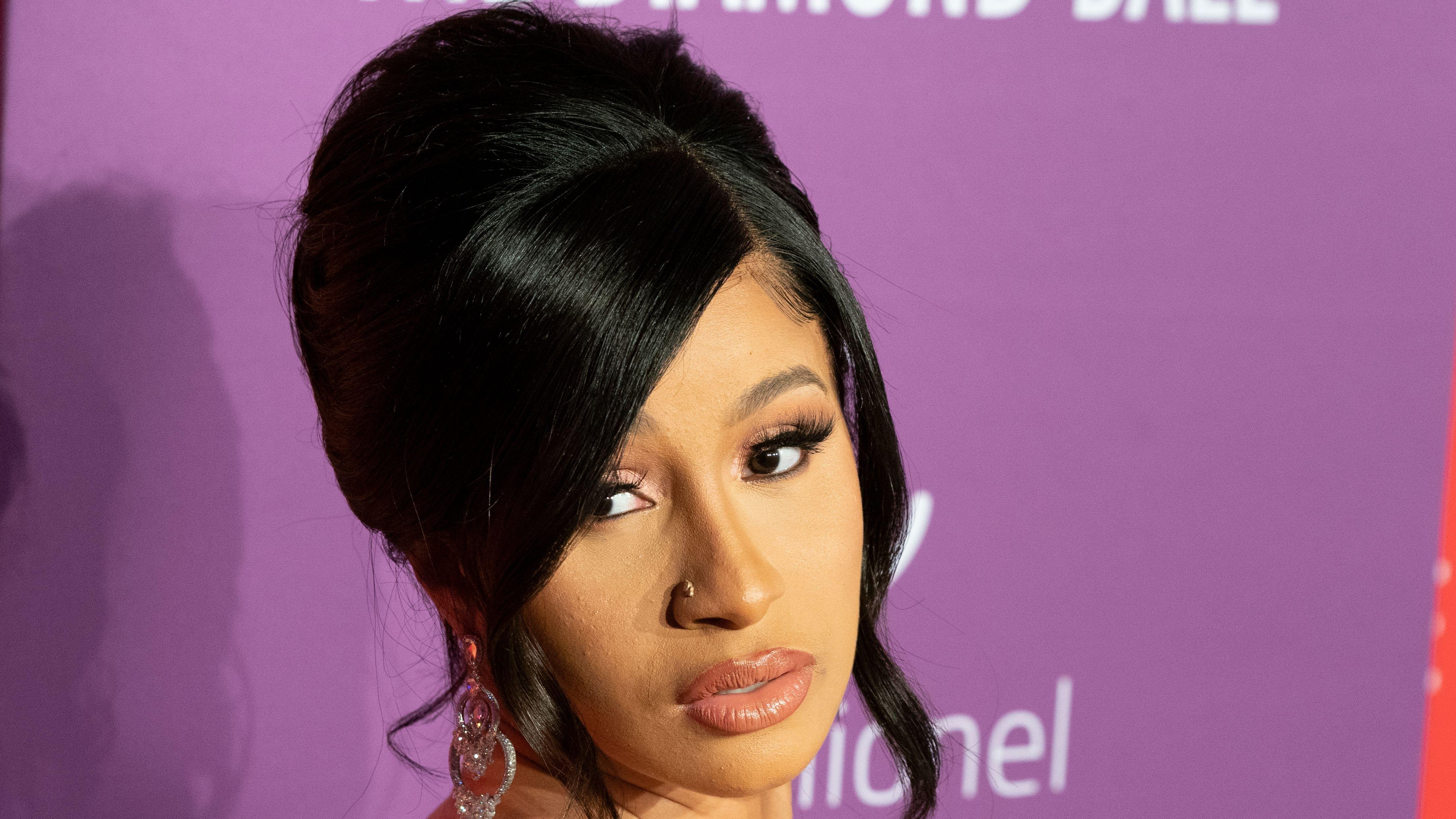 Cardi B Makes The 'Most Delicious Holiday Drink' - And She Looks Good Doing It!
Cardi B likes to get creative in her career, life as a mom, self-care, and as an entrepreneur. The mom-of-two is giving us something to try out this holiday season, and it looks so good. The dairy-free selection gives "everyday" drinks and sweets a dash of luxury. Late last year, the world renowned rapper introduced her line of whipped cream blended with alcohol. While promoting the whipped cream on TikTok, the artist suggested it was the ideal holiday beverage. From the looks of it, this mixture is worth giving a shot; why not swipe to see if it seems like something you could enjoy?
Article continues below advertisement
Cardi Shares Her Recipe In Style
The Grammy-winning rapper shared her recipe for a holiday beverage, which has already received more than 4.4 million likes on Instagram and TikTok. Cardi offered step-by-step instructions on preparing her delicious spiked hot chocolate, topped with her recently introduced Peppermint Whipshots, while decked out in full makeup, her long signature nails, and a pink-and-purple ombre wig.
How To Make The Ideal Holiday Drink
Cardi began by adding milk to a glass mug and heating it briefly in the microwave for "extra coziness." Cardi then poured a few shots of Bailey's Irish Cream into the heated milk and added Ghirardelli's Double Chocolate Hot Cocoa Mix.
She put a Ghirardelli Peppermint Bark chocolate square in her mouth before taking a sip, then topped the drink with Peppermint Whipshots, a new flavor from her line of vodka-infused whipped cream.
One individual even stated that they would use the Whipshots on their pumpkin pie this week in one of the Instagram comments, while several people expressed their want to test the recipe soon.
Article continues below advertisement
Cardi Wants More Children
Offset and Cardi B celebrated their son's first birthday in September; they threw him a spectacular party with doll vehicles and coordinated family attire. However, Cardi B recently suggested that she is eager to grow her family with gorgeous new photos of her one-year-old son, Wave, and disclosed that she's preparing to have a third child.
Proud Mom Of Two
Cardi is a proud mom of two, as evidenced by how she treats her kids. She displayed a tattoo of her son's name, Wave, in cursive calligraphy, in red ink. Cardi wore a glamorous face in the image and turned to display the tattoo, which was done on August 14 by the artist Robinson De Los Santos.