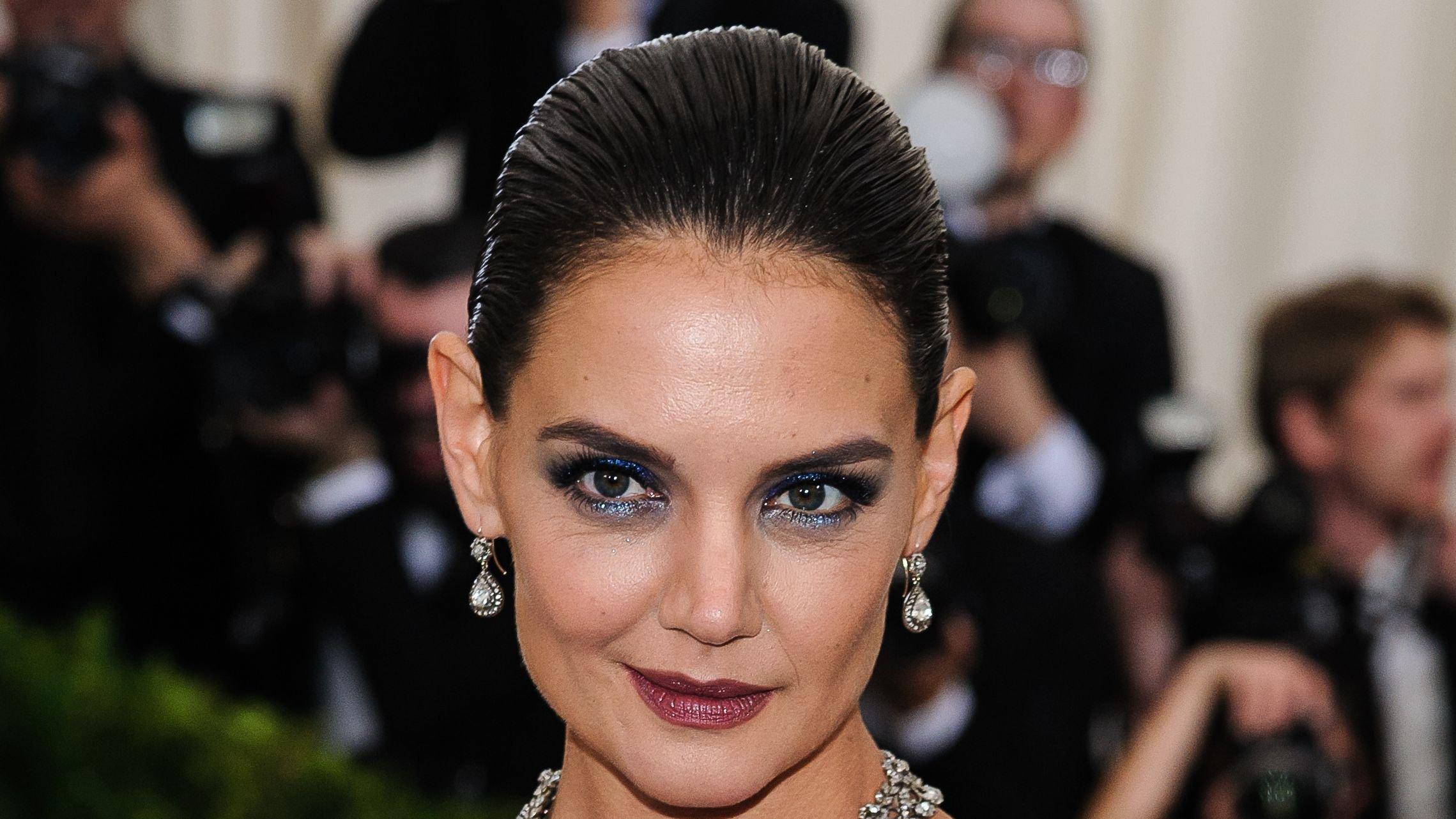 Katie Holmes Shows Off Her Toned Legs In A Revealing Skirt
It's not cool if Katie Holmes hasn't worn it. This actress is currently the highest-paid actress in Hollywood and takes her fashion game as seriously as her career. Like the former, the latter has progressed tremendously, setting trends and inspiring a new generation coming after her.
She showed off her athletic and fun side in an Amazing Magazine photoshoot, donning a flirty number, and we can't wait to get into the look.
Keep reading for the juice.
Article continues below advertisement
Edgy For 'Amazing Magazine'
The actress wowed in this look for her Amazing Magazine shoot, as seen on her hairstylist's Instagram in a black knitted long-sleeve sweater over a flirty mini skirt with cut-out stripes that revealed her toned thighs and fit calves.
The shredded glittery skirt featured tones of gold and silver as she paired it with black knee-high socks and matching ankle combat boots. The skirt gave a cheeky peek at her black briefs as she struck her best Ciara-inspired pose. She looked almost make-up free in a natural glam that she paired with gold earrings and hair in a messy updo.
Returning To The Big Stage
The actress is set to return to the big stage in New York for the first time in over 10 years. By February 2023, she will open off-Broadway, playing the role of a fictional movie star in The Wanderers by Anna Ziegler.
Holmes's last appearance on the New York stage was in 2012 at the Broadway run of Theresa Rebeck's Dead Accounts. She starred in the production opposite Norbert Leo Butz, who played the male lead in Wicked.
She made her debut on Broadway in All My Sons by Arthur Miller in 2008 alongside John Lithgow, Dianne Wiest, and Patrick Wilson. At that time, she was still married to ex-husband Tom Cruise and gained global fame from this production.
Article continues below advertisement
'The Wanderers'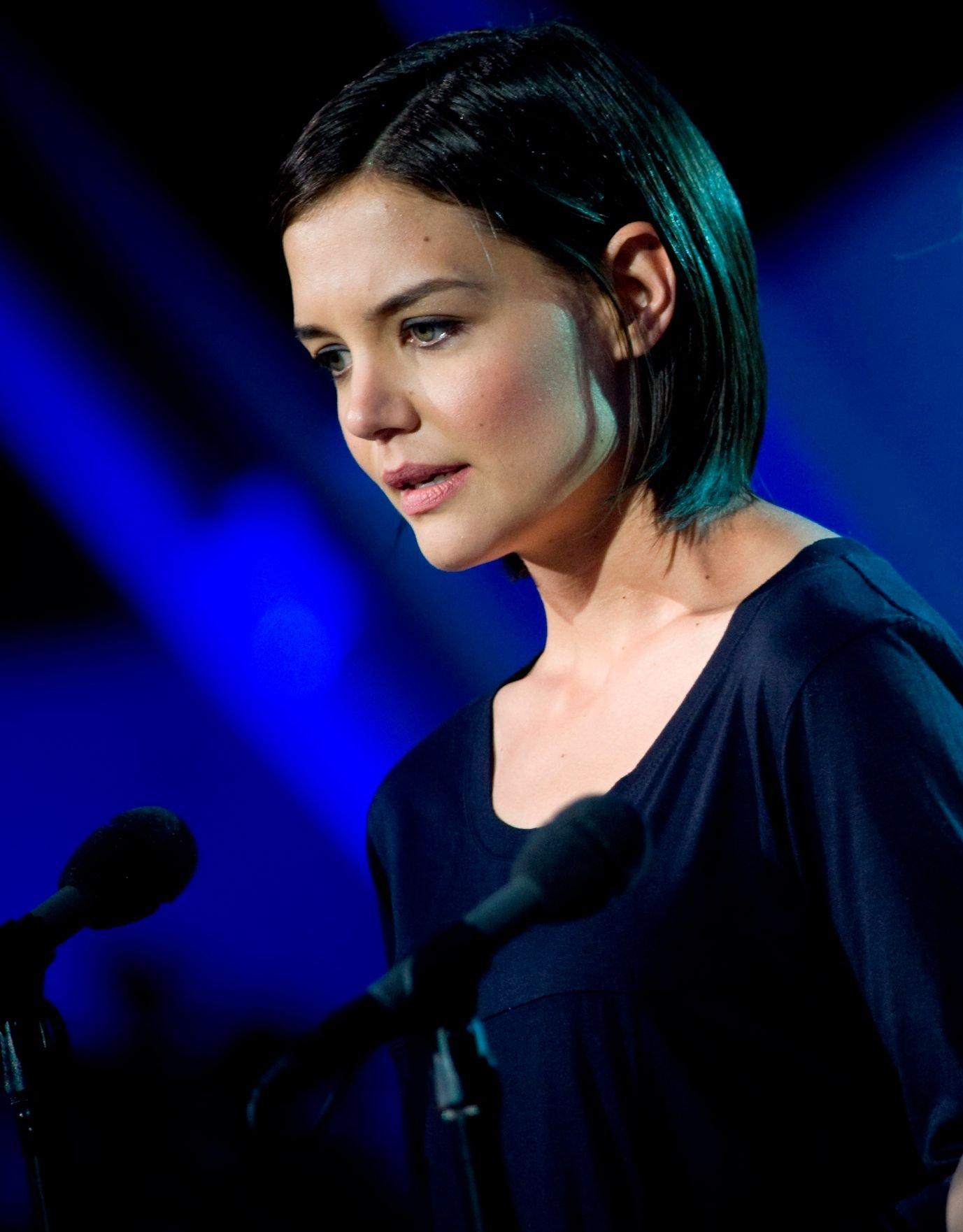 The Wanderers is about a Jewish man named Abe, a famous novelist. His marriage is put to the test as he receives an email from a popular movie star Julia Cheever, played by Holmes. The production will be directed by Barry Edelstein, The Old Globe Theatre's artistic director.
The show will begin preview performances on January 26, 2023, and will open to a larger audience by February 16 at the Laura Pels Theater. We're so looking forward to seeing Holmes slay this performance.
Her Love Life Is Blossoming
The actress is currently in a relationship with Bobby Wooten III as they made their public debut in May at The Moth's 25th Anniversary Gala, The Silver Ball, after being spotted by paparazzi back in April.
Before Bobby, the Dawson's Creek star dated chef Emilio Vitolo and had a private relationship with Jamie Foxx. She was married to Tom Cruise, and they split in 2012. They share a daughter, Suri.