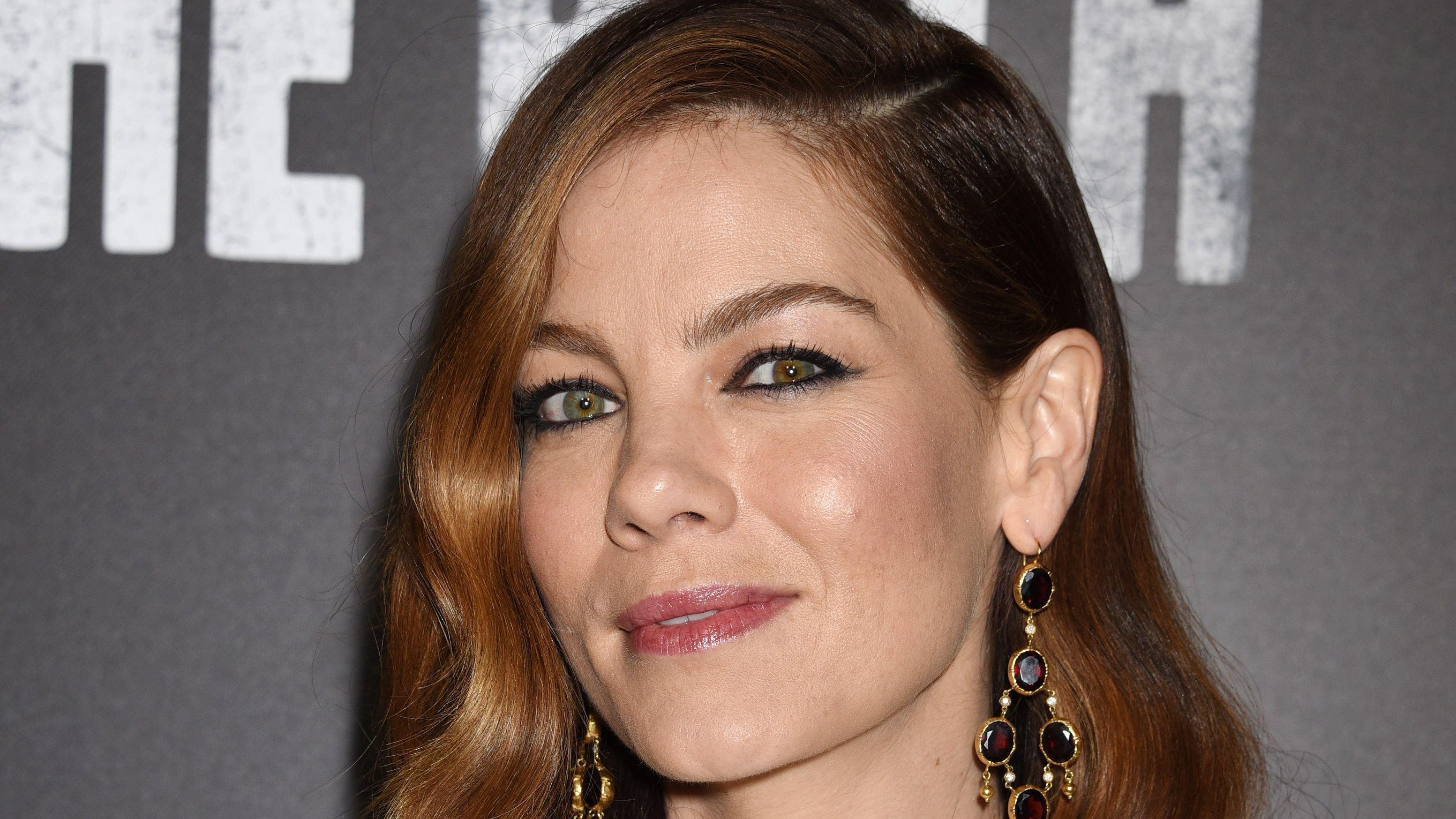 Michelle Monaghan Stuns In Curve-Hugging Dress
The Academy of Motion Arts and Picture Sciences' annual presentation, the Governors Awards, was held this weekend at Los Angeles' Hollywood and Highland Centre for the 13th time. Michelle Monaghan was present at the event, as she appeared on the red carpet wearing a body-hugging garment accentuating her figure. The actress did not hesitate to take one on the red carpet with her co-stars for her latest movie, Nanny, which was released today.
Article continues below advertisement
Embracing Naked Trend
Michelle Monaghan embraced the naked trend on the red carpet as she posed for a few shots; the actress looked breathtaking in this sleek dress with a plunging neckline that teased a bit of cleavage and an off-shoulder detailing revealing her milk-like skin. The nude-colored asymmetrical dress glittered on the red carpet while drawing attention to the actress. She completed her look with her wavy tresses and soft glam makeup. She kept her accessories minimal, with just a pair of dangling earrings and her wedding band. Although we didn't get a peep of her shoes due to the length of her dress, we are sure she elevated her style with a fine pair of heels.
Michelle's Dress Is The True Definition Of Bold
Monaghan recently wore a garment everyone was talking about. The True Detective actress, 46, wore a full-length, see-through chainmail dress for her red carpet debut at the Toronto International Film Festival. Michelle looked toned and strong in the risqué dress, glaring in each shot as she gave fans a cheeky glimpse of her assets from below. She styled her hair in a sleek center-part bun while opting for a smoky makeup look.
Article continues below advertisement
Her Latest Project: 'Nanny'
Before dropping on Prime Video on December 16, Michelle's most recent film had a limited theater premiere today, November 23.
As she begins the movie's promotion, the actress uploaded a photo of herself and co-star Anna Diop today. She portrays Morgan Spector, whose daughter employs Aisha to look after her. But even as we wait for fan reviews, the movie has already won awards at TIFF and Sundance.
Her Secret To Aging Backwards
Michelle is one of our Hollywood sweethearts who doesn't seem to appear older no matter what year they are in. Michelle shared a video on social media in August of herself and her trainer Emily Bench, the creator of Pilathon Pilates, where she had exercised, enjoying her most recent fitness obsession. She practices pilates frequently, which explains why her entire body is toned.