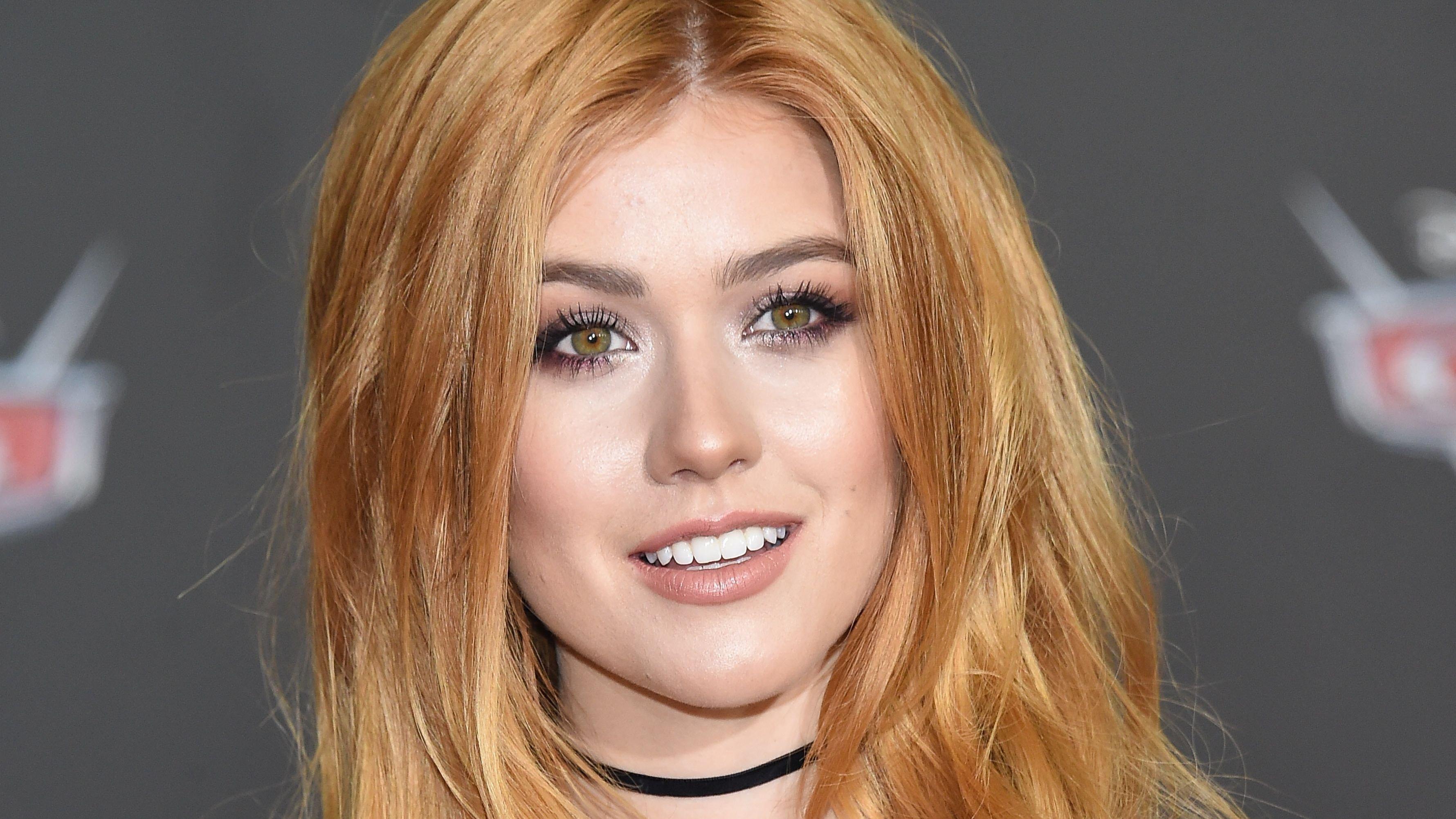 Katherine McNamara Sizzles In A Cleavage-Baring Bustier
Katherine McNamara's fashion moments are as iconic as her acting prowess in Hollywood. When the actress is not captivating millions of fans with her movie and TV projects, she catches up with them on Instagram where many get to see her admirable lifestyle and fashion choices. In one of the Trust actress's most recent show-offs, McNamara presented a sultry look while effortlessly reveling in her beauty.
Article continues below advertisement
Something Sensational For The Timeline
The Shadowhunters actress posed up a storm on her page, in an up-close photo. McNamara channeled her inner vixen as she teased her assets curbed in a bright pink strapless bustier that left her cleavage on display. The sexy look came complete as the 27-year-old let down her mass of blonde waves. McNamara flirted with followers by posing and playing with her hair.
The side-parted mane covered half of her face as the actress showed off one brown eye. She also seemed to be wearing a mischievous smile. While it did not seem like the star favored jewelry, she flaunted two tattoos; one on each of her wrists. In the next slide, the award-winning actress swept her blonde hair up to reveal the delicate frame of her face and her captivating wispy lashes. Her followers could not help but be enthralled as they gushed over her, sending in red heart emojis.
More From McNamara's Fashion Lookbook
In another of her fashion moments, the TV star presented something on the high-end side. McNamara slipped her trim figure into a mustard yellow dress that matched the hue of the evening sun. The Love, Classified star was photographed outdoors as she basked in the greenery with the sun streaming down. Her eye-catching outfit was a thigh-skimming dress stylishly wrapped around her figure. The outfit was a one-shoulder dress that slightly teased her cleavage.
Here the actress wore her hair in defined waves. McNamara, who seemed to have posed on a bridge, kept one hand on the railing while tilting, and balancing herself for the glamour shot. She wittingly captioned her post:
"Pumpkin spice and everything nice..."
Article continues below advertisement
How McNamara Stays In Shape
McNamara's career is reminiscent of action movie roles that require her to do a lot of stunts, and while she makes sure to keep to this purpose, she is a fitness enthusiast at heart. Once speaking with Byrdie, the Arrow star shared that she loved fitness because it was her "me-time".
McNamara also noted that it was a meditative approach to lifestyle for her. She relayed that she would usually take an hour or two every morning to follow her fitness routine before starting her day with a fresh perspective.
What She Does For Self-care
For her self-care, McNamara loves a nice little cup of tea, a great movie, and a hydrating session that comes with a sheet mask. The star excitedly opened up on how she had been exploring sheet masks and checking out brands that suited her. She also invested in a good eye cream, oil cleaner, and moisturizer. She described her milky cleanser as her secret weapon for taking off makeup and staying hydrated.