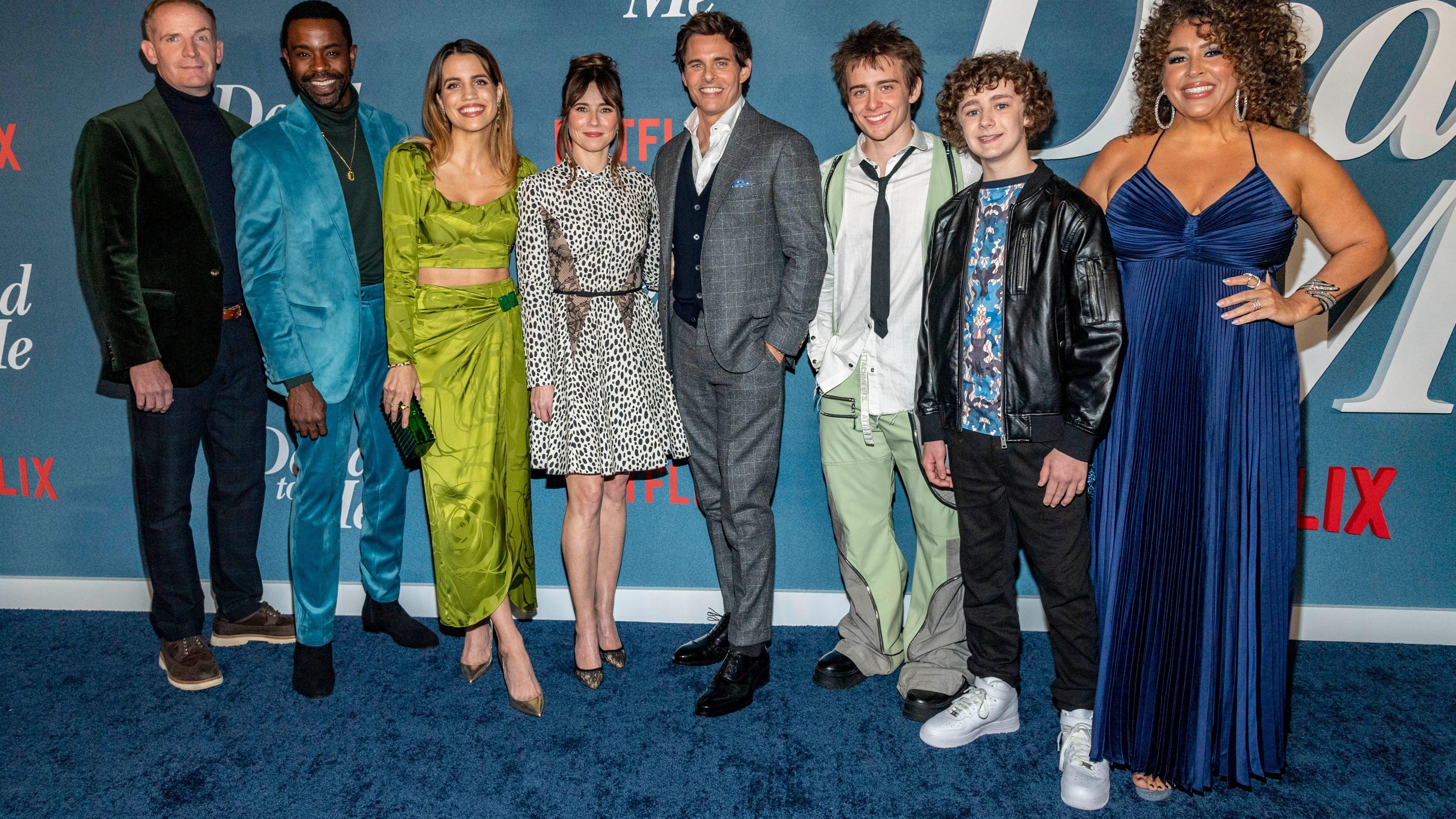 'Dead To Me' Fans React To the Season Finale
Liz Feldman created the dark comedy television series Dead to Me. The first season was released on Netflix on May 3, 2019 and starred Christina Applegate and Linda Cardellini as Jen Harding and Judy Hale, two grieving women, who bonded during therapy. Unknown to Jen, Judy was the hit-and-run driver who killed her husband. However, the truth eventually came to light but things only got worse afterward.
Article continues below advertisement
On May 8, 2020, season two was released and viewers finally got answers after Judy's ex-boyfriend's dead body was found in Jen's pool in the first season's finale. More than two years after the second season premiered, Dead to Me's final season was released in November 2022. Sadly, it left fans in tears as they had to deal with Judy's tragic fate. Here are the details of the whole story, including fans' reactions.
What Happened In Season Three?
's final season arrived on November 17, 2022. It picks up from the shocking aftermath of the second season finale, where Jen and Judy get into a car accident caused by Ben, who gets drunk after hearing about Steve's death. In the series, Judy also tries to get Jen off the hook after she confessed to Steve's murder in season two.
Unfortunately, more tragedy unfolds as Judy receives an unexpected diagnosis after undergoing some routine scans. She is diagnosed with cervical cancer, a development that leaves Jen shattered given her mother's history with the disease.
Article continues below advertisement
The Tear Jerking Season Finale
Dead to Me was always destined to end in a tragic way. In the season's finale, Judy convinces Jen to be honest with Ben about the baby she's carrying and everything that happened. Also, Judy never recovers from her stage four cervical cancer, dying with the positivity and optimism she always had.
Following Judy's death, Jen opens up herself to a relationship with Steve's brother, Ben. She may have killed Steve but she loves Ben and they're starting a family together.
Fans Were Heartbroken By The Series' End
The season three finale left many Dead to Me fans in tears as one of their favorite characters, Judy, passed away. Many of them have since taken to social media to share their thoughts about Judy's demise.
In a twitter post, one user noted that Judy Hale deserved so much better, while another described Judy as a real-life angel, thanking her for everything.
A third respondent tweeted:
"Judy Hale is the definition of sunshine. I will always love you."
More Twitter Users Pour Their Hearts Out
On November 18, Twitter user @silverskyy noted that two movies left her victimized in 2022. In their words:
"Life update: personally victimized in 2022 twice, the first time being by Villanelle and Killing Eve season 4, the second time by Judy Hale and Dead to Me season 3. Great job Laura Neal and Liz Feldman."
Another user bashed the movie writers, noting that Judy didn't deserve to die. According to the netizen, all Judy ever wanted was to have a family and do good in the world.
In the end, viewers will not only have to deal with Judy's passing but also the fact that there will be no Dead to Me season four.