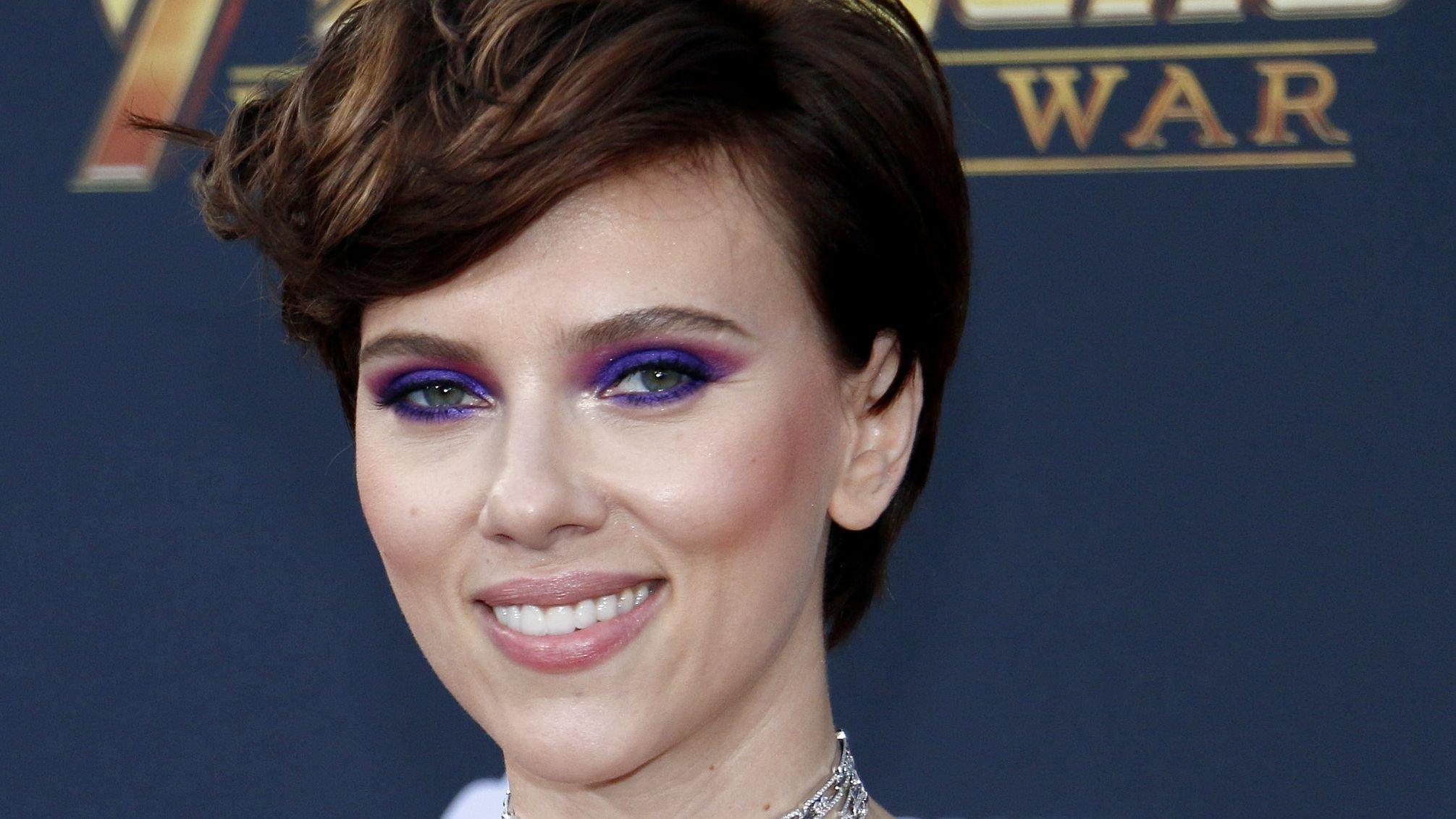 Scarlett Johansson Looks Stunning In A Swimsuit
Scarlett Johansson just turned 38, and her beauty has defied the odds of aging. We can boldly confirm that the actress is aging backward as the days goes by. Her immaculate body with the perfect hourglass shape is the cherry on top.
Her beauty stuns in this black swimsuit that showcases her generous curves and flawless skin, and we can't help but notice that sweet haircut. You know you want to know all the details about this look.
Article continues below advertisement
White Blazer On Black Swimsuit, A Look!
The Black Widow actress served and slayed in this figure-hugging black swimsuit with a halter neck and a very interesting cut-out right in the middle. Johansson's curves and slim waist were on full display as she struck a powerful pose at the camera.
Johansson paired the hot look with a white long-sleeve blazer that landed a few inches longer than the swimsuit as she let it fall softly off her shoulder.
We can't help but notice the star's toned thighs and incredible thigh gap in this picture - evidence that she's been doing the gym work. ScarJo, as she's fondly called, paired the entire look with almost nude makeup, bright red lipstick, and a short blonde haircut with dark highlights.
'Black Widow' Creates A New Record
Black Widow's release was affected by the Covid-19 pandemic, which also affected its box office performance. But Scarlett Johansson is recouping every loss as her solo movie has made up for it by creating a new record and becoming Disney+'s most searched-for film.
According to reports by SimpleGhar, the movie was the most searched in 99 countries, including the United States, Canada, and Western Europe.
Article continues below advertisement
Suing Marvel For 'Black Widow'
Looking back at all the drama that ensued over Disney's decision to make Black Widow a day-and-date release definitely makes us grateful for this new record.
The move was heavily criticized by people, including Johansson, who sued the company for violating the terms of her contract that positioned her to earn a higher salary based on Black Widow's box office results.
The Avengers actress's legal team pushed that Disney's sole decision to release the film day-and-date prevented Johansson from getting the full benefit of her bargain with Marvel, citing that the move violated Marvel's pledge of an exclusive theatrical release for Black Widow.
Settling Their Differences
In September 2021, both parties settled their differences, with Johansson releasing a statement saying,
I'm incredibly proud of the work we've done together over the years and have greatly enjoyed my creative relationship with the team. I look forward to continuing out collaboration in years to come.
-
Although the actress's run as Black Widow has now finished, she'll be returning as a producer in an undisclosed and unnamed MCU project, according to Variety.