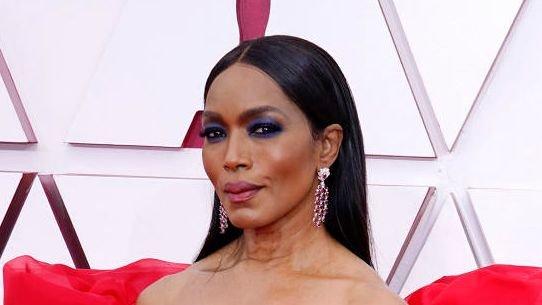 Angela Bassett, 64, Wows In Completely See-Through Crystal Dress
Hollywood's Angela Bassett is the epitome of style and ageless beauty. With many decades channeled into her career, the star has earned her rightful place as a film legend. When Bassett is not enthralling fans with her acting expertise, she captivates her slew of admirers with her selective high taste in fashion. The star actress was in attendance at the just concluded Governors Awards occasion, and she made sure to remind fans that be it style or sensation, she's still got it all!
Article continues below advertisement
Bassett's Alluring Aura Is Unmatched
Over the years, the Black Panther actress has come to be known as a Hollywood entity that represents classiness, and when she shows out, she never fails to turn heads in her wake. During her appearance at the just-concluded Governors Awards, Bassett pulled all the stops for her style choice as she stepped out rocking some precious stones.
The How Stella Got Her Groove Back actress, in all her fierce aura, opted for a daring look that accentuated her enviable toned body. The bespoke was a white floor-length dress adorned with lines of crystals across the bodice. The outfit bore a nude mesh detail to create a nude illusion such that the outline of her cleavage and rock-hard abs were visible.
Bassett's dress bore gem-encrusted lines that could pass for necklaces across her neck, and down her chest area. However, it blended into crisscross lines as it went lower to her midriff area. The gem designs stopped around her waist leaving a lengthy skirt with fluffy feathers outlining the trim and skirt finishing.
The 64-year-old favored minimal jewelry as the only ones visible on her were a tiny bracelet on her left wrist and little crystal drop earrings. The 9-1-1 actress wore her black tight curls in a coiffed style while opting for a smokey makeup look. While the Instagram post was dedicated to Bassett's fashion prowess, the movie star also shared images of her glam on her official page.
Bassett At The Governors Awards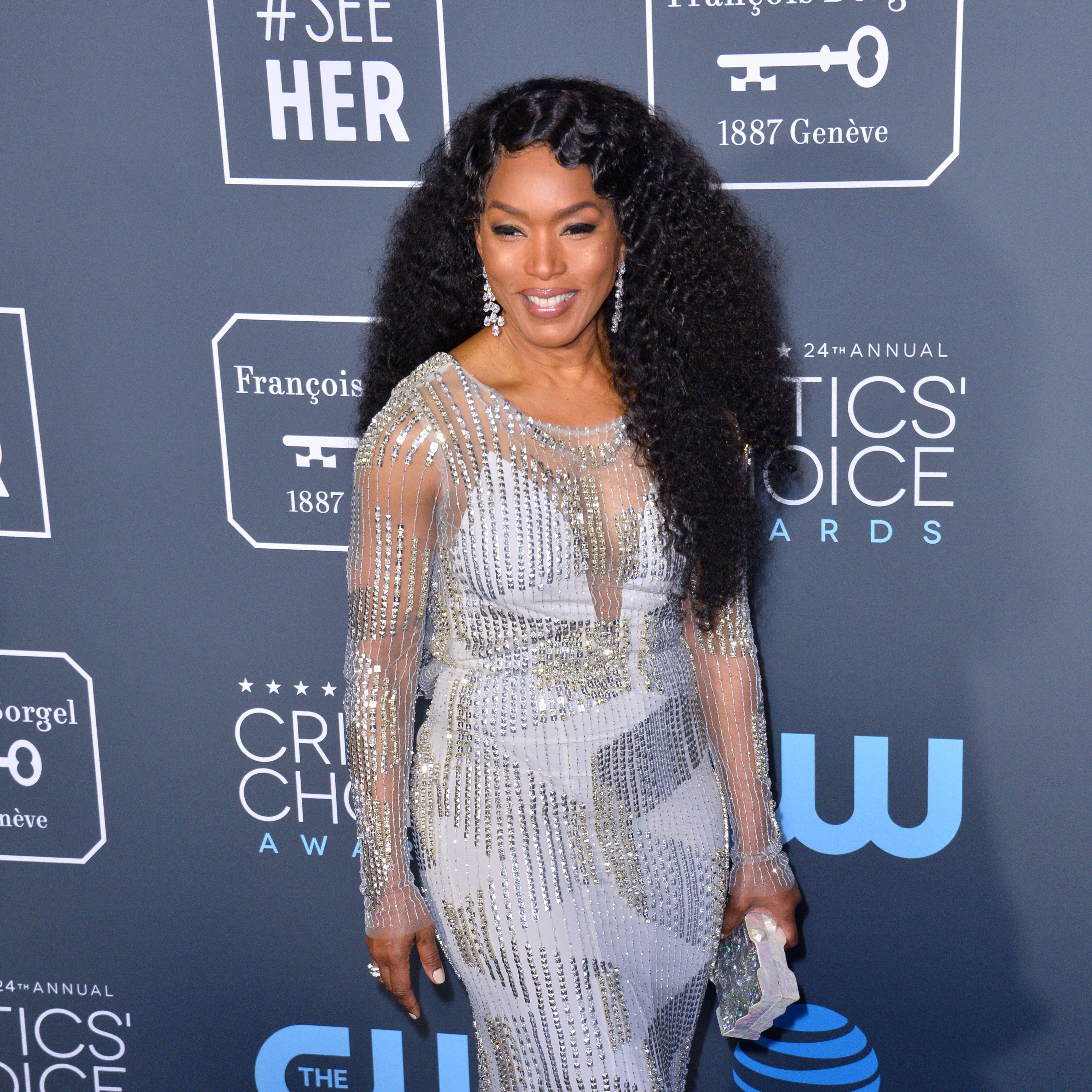 The age-defying beauty attended the 13th annual Governor's Award joining many other stars who looked equally dashing. The event takes place every year and is organized by the Academy's board of Governors, and based on accolades that include the Irving G. Thalberg Memorial Award, the Jean Hersholt Humanitarian Award, and the Honorary Award. The recipients of the award are usually revealed earlier in the summer before the big event in November.
Article continues below advertisement
Bassett On Her Most-Recent Flick 'Black Panther: Wakanda Forever'
One of MCU's most anticipated franchises, Black Panther is back in the cinemas, and as expected it raked in millions of dollars more than expected in the first week. However, not everyone seemed to agree with the plot twist in the new movie. Bassett, who embodied and brought to life the role of Queen Ramonda was taken aback when she found out what became of her character. Speaking about the unexpected twist, she recalled having a row with the director, Ryan Coogler. Bassett's character had passed on to save another character.
How Bassett Reacted To Her Character's Fate
According to IndieWire, the American Horror Story actress shared that she objected to Coogler's twist to her storyline noting how many fans would be upset about Ramonda's death. However, the filmmaker made her understand that the Queen's death was a catalyst for Princess Shuri (Letitia Wright.)
The star also recalled that after Chadwick Boseman's passing, she was told that Ramoda would step up into her position as the superior authority in the fictional nation of Wakanda. Bassett ultimately stated that by the end of the second installation of Black Panther, she didn't know if her character returned.