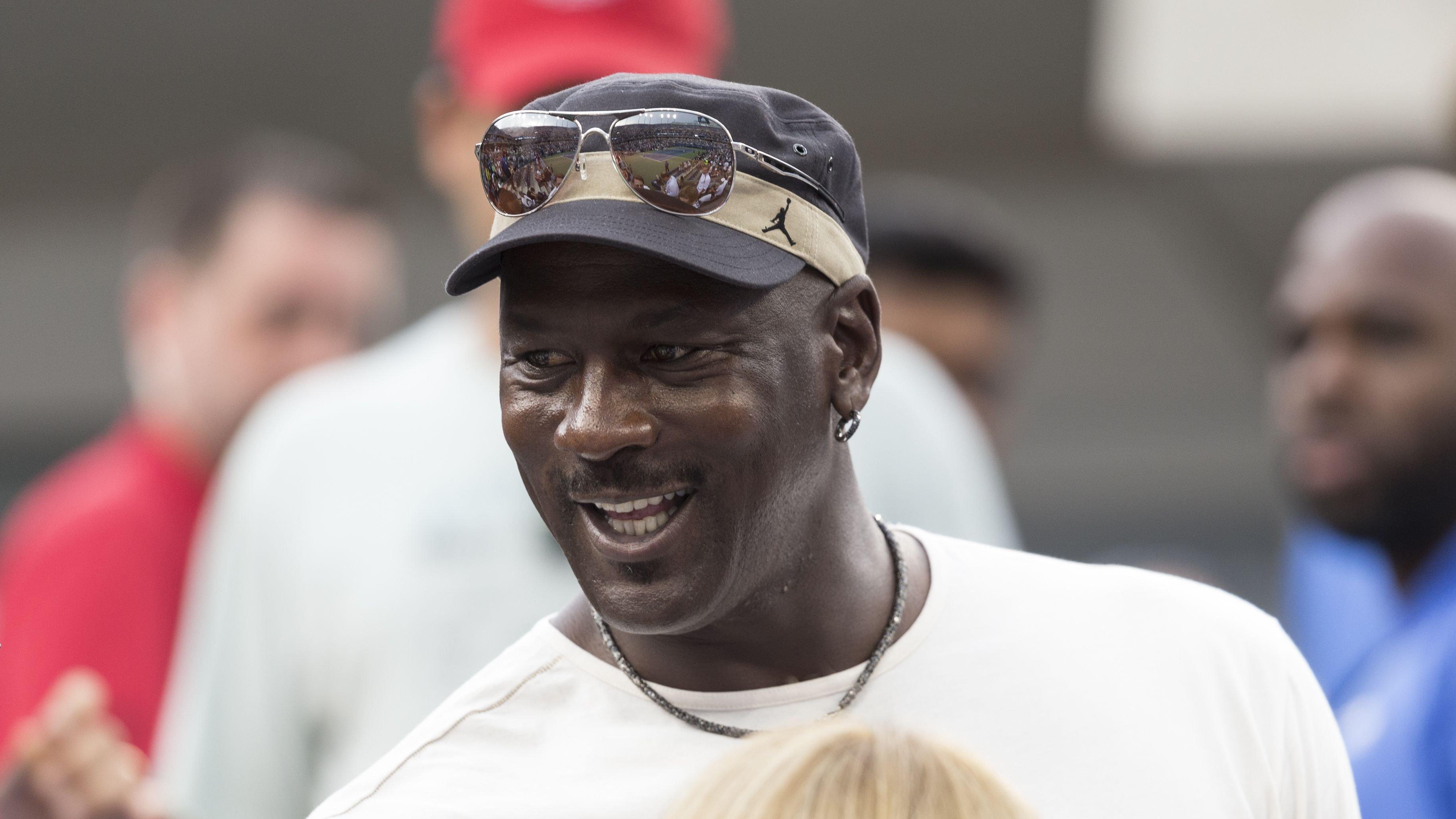 Michael Jordan's Ex-Wife Almost Served Him With A Paternity Lawsuit After He Signed A $25 Million Deal
The world of basketball has seen several legendary superstars take center stage. However, none of them come even remotely close to the superstardom of Michael Jordan. Hailed as the greatest basketball player of all time, Jordan has made a place for himself in the hearts of millions of fans who follow the sport religiously.
There have been a few hurdles that he has had to face along with his fame, which added to a number of controversies. One such controversy came to the light when Jordan almost went to court against his ex-wife Juanita Vanoy.
Article continues below advertisement
Juanita Vanoy Was Not Happy In The Jordan Household
Roland Lazenby, author of the book Michael Jordan: The Life, revealed in an excerpt that Vanoy was incensed at the treatment that was laid on her by Jordan's family.
"Three weeks into the season, Juanita Vanoy had given birth to a boy, Jeffrey Michael, but Jordan's parents still opposed their son marrying the mother of his child. The birth of the baby was kept hush-hush throughout the season. Some writers knew about it but kept it out of their reports. Vanoy supposedly contemplated a paternity suit for about six months but ultimately decided to hold off. The tension was as thick in his personal life as it was in the locker room."
-
The Timing Of The Entire Ordeal
This came immediately after Jordan signed a $25 million extension with the Chicago Bulls in 1988. He was one of the best players in the league at the time but had failed to win the NBA championship with the Bulls.
He was only 25 at the time and would have struggled with an expensive and draining lawsuit. The emotional ramifications of the case could have affected his career on the basketball court, and in hindsight, he dodged a bullet.
Article continues below advertisement
Michael Jordan And Juanita Vanoy's Relationship
Vanoy and Jordan dated for a while before the birth of their first child together. They went on to marry each other in 1989, staying together for 13 years. It was in 2002 that they filed for a divorce, only to get back together and call it quits once and for all in 2006.
They have three children together. However, Jordan did remarry in 2013 and has two kids with his current wife Yvette Prieto.
Where Is Jeffrey Michael Jordan Now?
Jeffrey Michael Jordan followed in his father's footsteps and played basketball during his time at the University of Illinois and the University of Central Florida.
There was a lot of hype surrounding his basketball skills for a long time before it became all too clear that Jeffrey Jordan won't be playing in the NBA. Regardless, the American is now the co-founder of a philanthropic organization, Heir Jordan.