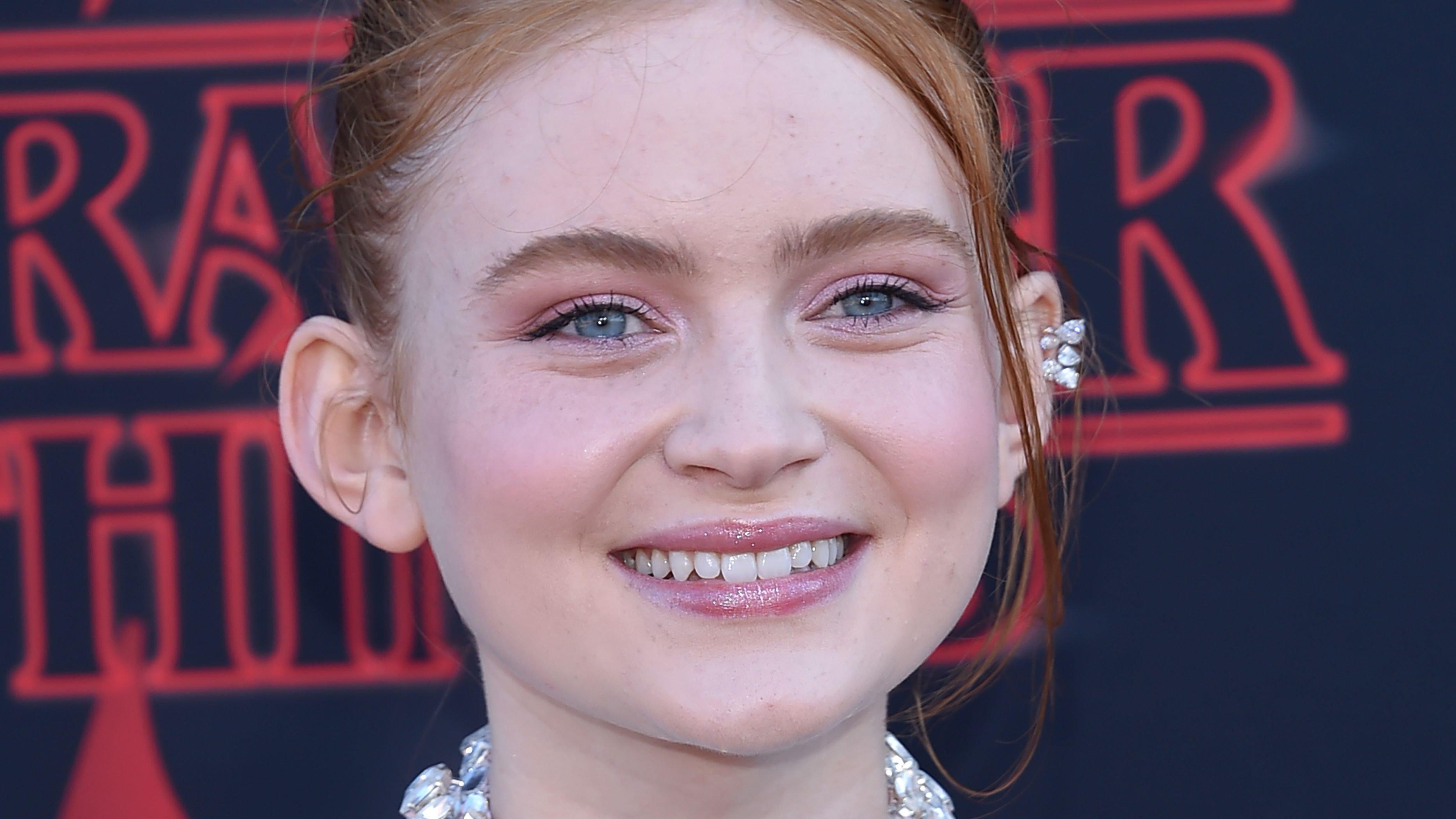 Sadie Sink Stuns In See-Through Alexander McQueen Dress
Sadie Sink has amped up her fashion game and fans are mesmerized by her beauty. The 20-year-old Stranger Things star wowed with a daring sheer look on Saturday evening at the 13th Annual Governors Awards held at Fairmont Century Plaza in LA.
Currently busy promoting The Whale, she has been making rounds on the red carpet and impressing everyone with her glamorous and show-stopping style.
Scroll down to see her look.
Article continues below advertisement
Stunning In Sheer Alexander McQueen
The redheaded beauty stepped out onto the carpet in a sheer, off-white Alexander McQueen dress, which featured beautiful floral embroidery on tulle fabric. The gorgeous midi-length frock was paired with Alexander McQueen cap-toe pumps and styled with Fred Leighton jewelry.
Sink was glowing and all smiles as she modeled her look for the cameras. Her hair and makeup were kept fresh and natural, giving her an effortlessly beautiful look.
From Girly To Glowing Goddess
Sadie's style has grown with her over the years. She has become such a red-carpet stunner, pulling off glam looks so naturally. In more photos showcasing her style, Sadie also displayed her metallic silver nails, which complemented her whole ensemble. She was radiating with confidence and her skin looked flawless.
Fans couldn't help but be stunned by her beauty, calling her a "goddess" - a fitting moniker for the gorgeous redhead, who has proven to be as stylish as she is talented.
Article continues below advertisement
Getting Praises For Her Acting
Aside from her head-turning style, Sadie has also been getting rave reviews for her acting performance in the psychological drama The Whale.
In the Darren Aronofsky film, Sadie plays the estranged daughter of an English professor struggling with obesity. Co-star Brendan Fraser was in awe of Sink's acting.
"The fluidity that Sadie plays, this beautiful, controlled rage, was breathtaking to me," he said in a GQ video. "She elevates the material for how personal that she makes it. There's some sort of alchemy going on in her process that makes you believe everything she does or says... It's astonishing."
Leveling Up As An Actor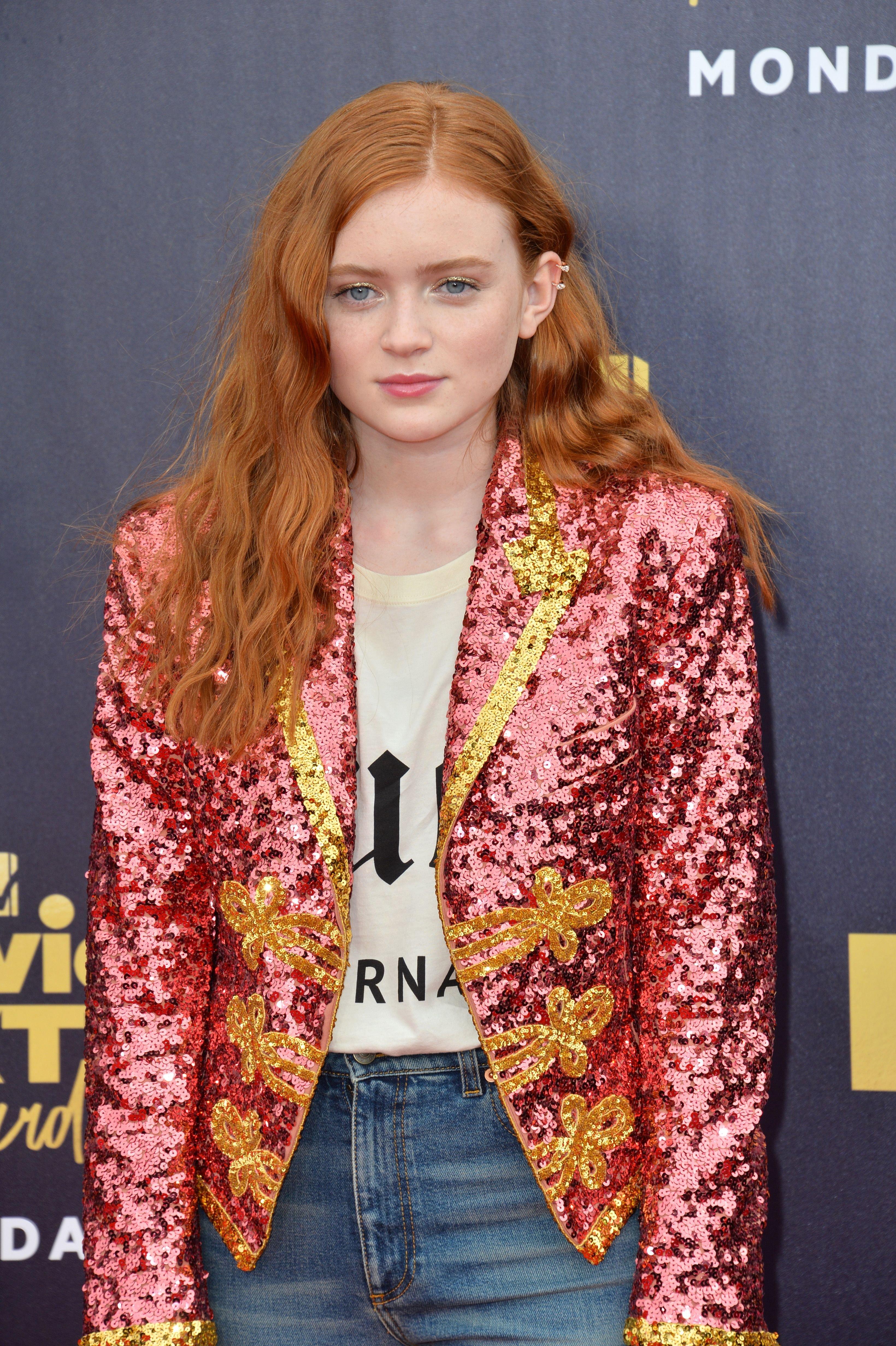 The A24 drama, which is slated for release on December 9, has been a boot camp of sorts for the young actress. Sadie shared her experience with Backstage and spoke about how she had to push herself as an actor to be able to embody the vulnerability and angst of her character.
"It was really important that I had that experience, because I pushed myself as an actor further than I ever had before," she said. "When I returned to 'Stranger Things,' it was like I'd come back from boot camp or something," Sink continued. "There was a shift; something clicked. It gave me a level of confidence that has stuck with me since."