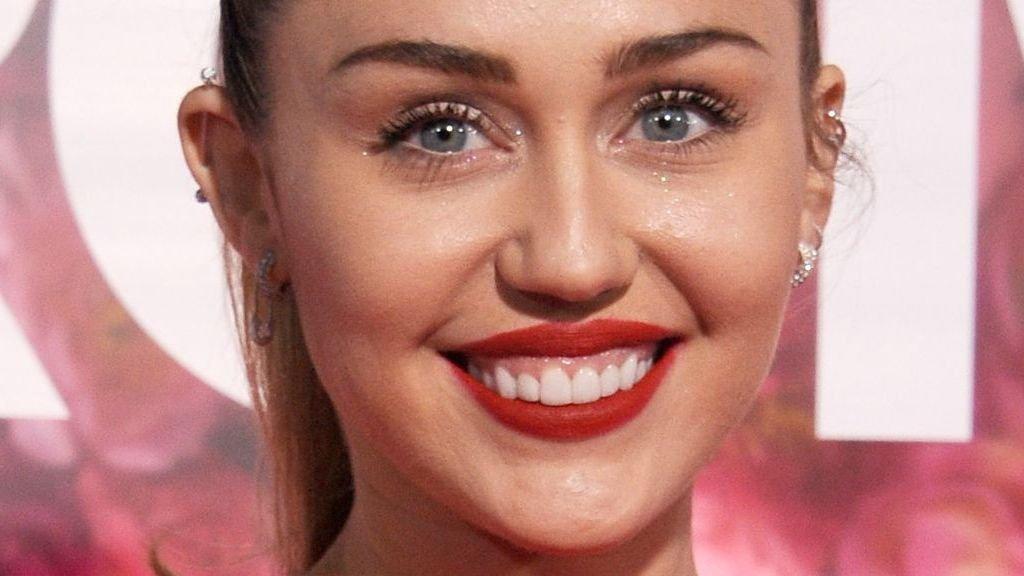 Miley Cyrus Stuns In Sexy Mini Dress For New Year's Eve Announcement With Dolly Parton
Miley Cyrus is looking stunning as she enjoys a moment with godmother Dolly Parton and announces exciting New Year's news. The 29-year-old singer made late 2021 headlines for starring on a televised New Year's Special hosted in Miami, FL, one co-hosted by comedian Pete Davidson. Now, it looks like fans of the Midnight Sky hitmaker have more to look forward to. It's now been confirmed that Miley and country singing legend Dolly will cohost this year's bash, ushering everyone into 2023. Miley sizzled in a leggy minidress for the announcement, one shared to her Instagram.
Article continues below advertisement
Big New Year's News!
Posting for her 187 million followers, Miley stunned with legs for days in a tiny and tight black minidress with a bodycon finish. The former Hannah Montana star was amid floor-set balloons in gold and silver, also surrounded by festive confetti strings as she hugged Dolly.
Miley was showing off her killer legs, toned arms, and tattoos in her strappy LBD, also rocking strappy and high-heeled black sandals. She grinned with closed eyes while wearing her blonde locks down and sleek. Meanwhile, 76-year-old Dolly Parton looked sensational as she flaunted her famous figure in a monogrammed gold midi dress with shiny metallic fabrics. Of course, the blonde bombshell added in festive gold heels to match.
Not Long To Go!
Miley's New Year's Eve Party will air on NBC. The Wrecking Ball singer received high praise for last year's bash, one also seeing 22-year-old sister Noah Cyrus joining her on stage. In a caption for her IG fans, Miley wrote: "#NewYearNewCoHost@dollyparton." Fans have left over 3 million likes.
Miley, meanwhile, has been making November headlines for going south of the border to perform in Mexico. She's also visited locations in South America while on tour. She has, however, largely been quiet on her social media.
Article continues below advertisement
A Video To Announce It
Dolly has also marked the December 31-airing event on her Instagram. She told fans: "NEW YEAR, NEW CO-HOST ! 🍾 Tune in to Miley's New Year's Eve Party 12/31 at 10:30pm ET on @NBC and @PeacockTV to watch us rock out the show." Followers also got one-up from the photo as the Grand 'Ole Opry singer shared a video introduction, one also shared to Miley's Instagram. Fans can also expect celebrity guests from the night.
Being Miley
Miley continues her music career amid her endorsement one. The latter sees her fronting Italian designer Gucci, both for its fragrances and clothing.