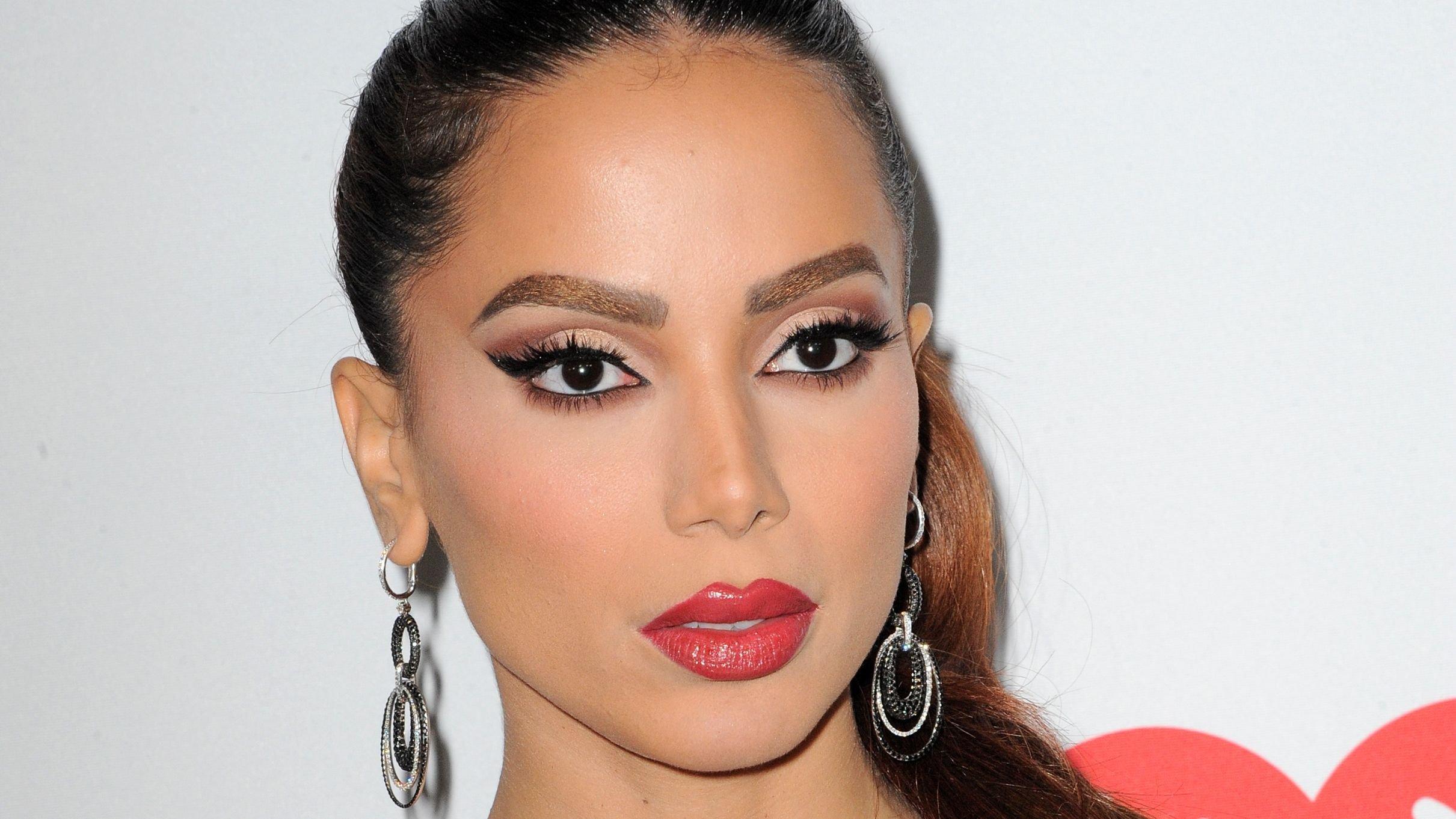 Anitta Stuns In See-Through Mugler Dress At The AMAs
When it comes to serving good looks, Brazilian singer, Anitta has always set the standards while others follow. Recently, the Paradinha singer stepped out for the American Music Awards looking striking. Coupled with stealing the hearts of millions and turning countless heads at the celebrity-filled event, the 29-year-old enjoyed quite a spectacular night, that resonated in her career.
Article continues below advertisement
Looking Ravishing In See-Through Mugler Dress
The Meu Lugar crooner portrayed an incredible sense of style when she stepped out for the American Music Awards.
She wore a see-through Mugler dress inspired by Carmen Miranda. The upper part of the outfit was a white long-sleeve top, merged with a see-through net that gave a view of her midriff. The back of the top had a cutout view that showed a part of her back.
The lower part was a black sequin maxi gown with a see-through design at the back to give a flash of skin. Her hair was parted in the center and pulled back to highlight her face. Her fans were thrilled by this look, and they blessed the post with 508, 941 likes and counting.
More Enthralling Glam From The Singer
The songwriter shared a snap with her 63.3 million followers on Instagram. In the photo, she wore an outfit that has been the talk of the season. The outfit is a strapless bodycon that keeps her upper body on display. It also has peplum details on the midriff. The Downtown singer paired the daring top with a white maxi gown with an elegant train. Her wavy red hair was softly curled and fell down her back as she posed for the camera. The Versions Of Me singer also made a statement with a diamond bracelet and necklace. This look earned her over 1,281,400 likes.
Article continues below advertisement
The First Brazilian Artist To Win AMA
The Bang star has made history as the first Brazilian to win an American Music Award for the favorite female Latin artist. The singer also performed her hit song, Envolver on stage alongside Missy Elliot. During her acceptance speech, the Latina appreciated her fans and disclosed that she is proud of her roots.
"Without you guys and my whole country Brazil, I wouldn't be here today," she expressed to her fans during her acceptance speech.
She Didn't Believe She'd Win
According to Hola, the Show das Poderosas crooner confessed that she never thought it would be possible for her to win the award. This is because she has heard many times that Brazilians can't win the AMA awards. So, Anitta revealed that she started this challenge because she was trying to experiment with new stuff and have fun.