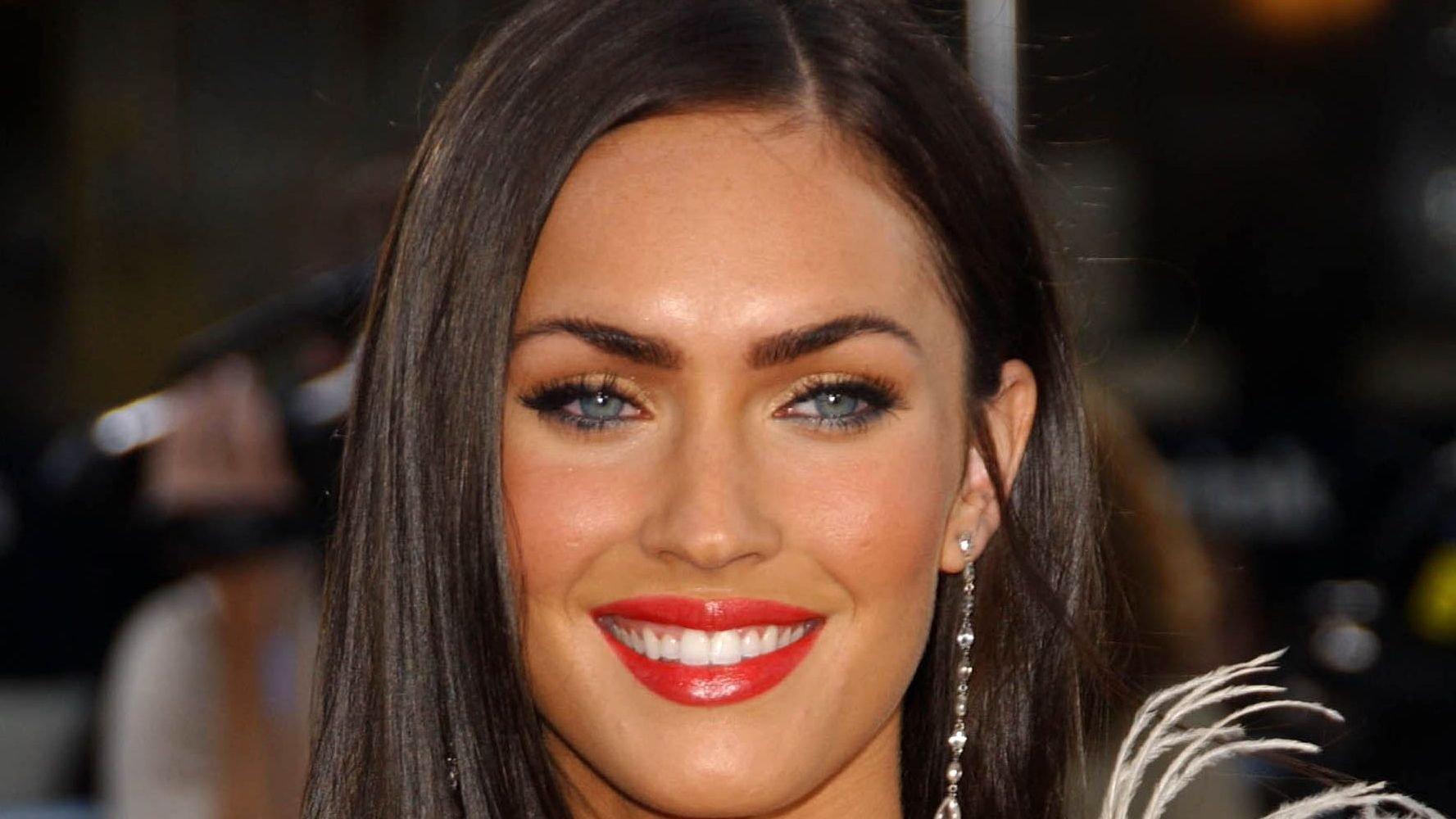 Megan Fox Leaves Little To The Imagination In See-Through Fishnet Dress
It's the era of see-through in Hollywood fashion and Megan Fox is not getting left behind in the pomp and pageantry of it all. The only difference is that Fox put a twist on it, keeping it half punk and half glam.
The movie star showed off this sexy ensemble on her Instagram, and we can't seem to get enough of her insane body and fit behind as she looked like a worthy plus one with fiancée Machine Gun Kelly.
Keep reading for details on this look and how she pulled it off.
Article continues below advertisement
Stunning In See-Through
The star appeared at GQ's Man of the Year party sporting a gorgeous see-through and sparkly fishnet dress that was all black and featured a single high-leg slit and an off-shoulder draping. The risqué dress combined carefully placed black panels to control the exposure while giving a cheeky peep at her toned glute muscles.
In a series of slides, Fox showed off the beauty of this dress as she paired it with flawless makeup and a messy updo with bangs. She captioned the photo with "2 events, 1 night. When is it time to just stay in bed and eat gingerbread watching half blood prince."
She paired this fishnet look with matching high-waisted pants and black Santoni platform shoes with a black mini Yuzefi purse
An Angel In White
The Star teased us in a white dress with a heavy corset in other slides with a mini slit in front. The mid-length dress accentuated the actress's curves and featured serious spiral detailing and high heels.
The dress showed a bit of cleavage as she paired it with black stud earrings and matching white manicured nails while maintaining her 90s-inspired hairstyle from the fishnet look.
Article continues below advertisement
Double Date Night
The couple was later joined by friends and fellow rockstar couple Kourtney Kardashian and Travis Barker for a double date night at the GQ event. Kardashian rocked a plunging black blazer and sheer top, while Barker showed off his tattoo-filled chest in a spiked black leather suit.
Fox has been working with her stylist Maeve Reilly since 2021 and described her street style as a "powerful tool to present yourself in a specific way."
Paying Homage To The Spice Girls
The star channeled her inner Spice Girl in a halter-neck style top with fishnet detailing across the décolletage of a corset number with thin straps over the shoulders. The star sported a hairstyle like that of Baby Spice (Emma Bunton), featuring loose, face-framing strands and two high ponytails.
She paired the look with full lashes, white eyeliner, glossy overlined lips, and heavily bronzed cheeks with a peach blush.