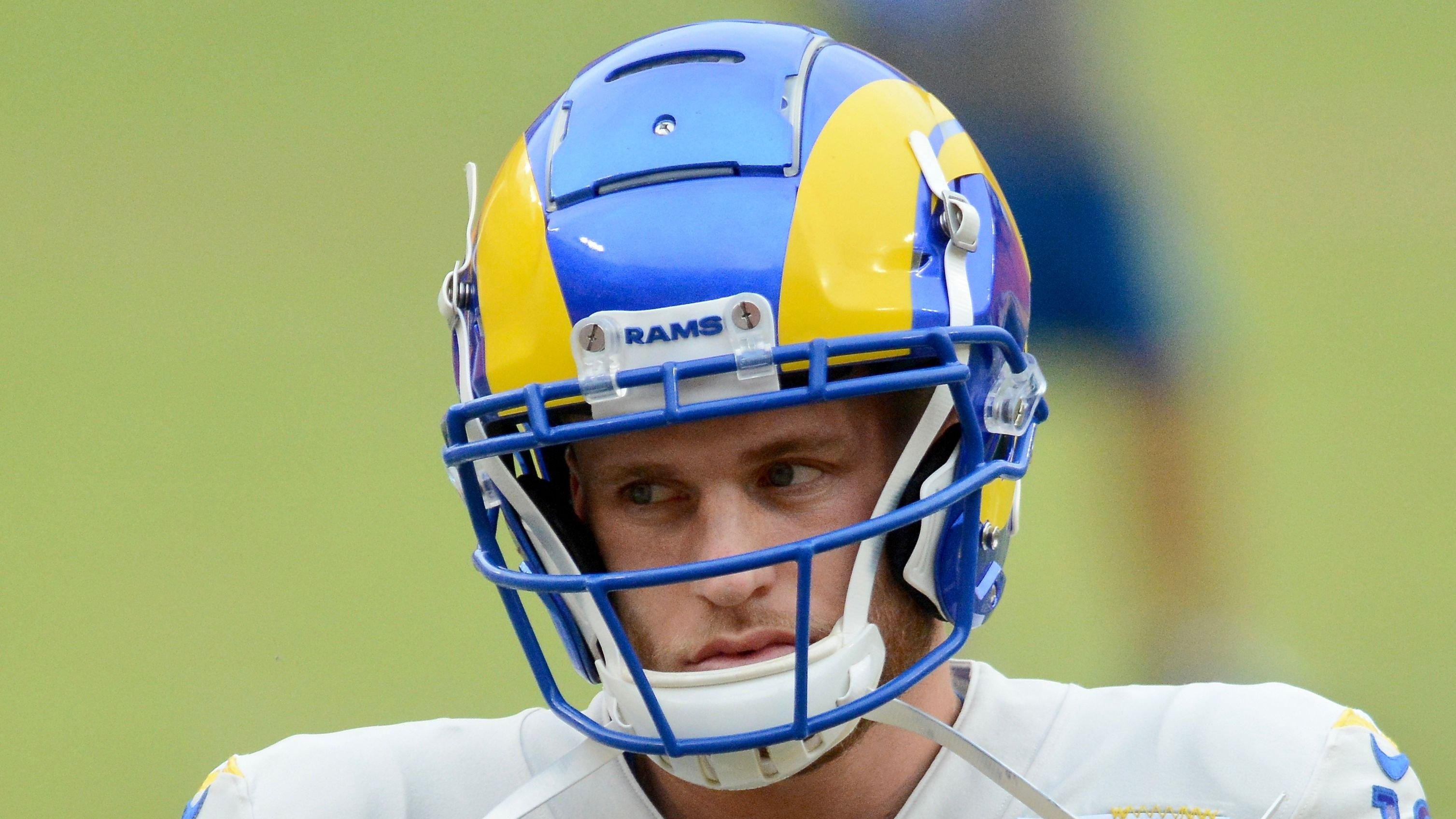 Rams Could Be Looking To Replace Cooper Kupp
It's been a tough season for the reigning NFL champions Los Angeles Rams, despite boasting plenty of talent on both sides of the field, multiple injuries and some tough luck have taken a toll on their chances.
Notably, their offense took a massive blow last week, as last year's Triple-Crown winner Cooper Kupp suffered what could be a season-ending injury, as he'll be out for at least a month.
Article continues below advertisement
McVay Wants Players To Step Up
With that in mind, Rams Head Coach Sean McVay thinks his team needs to embrace a 'next-man-up' kind of mentality.
It'll be up to Van Jefferson, Tyler Higbee, and Allen Robinson to make up for Kupp's massive workload:
We have to figure out the best way for us to utilize the players that we're expecting to play and what do they do best, McVay said. And then how does that get reflected in the way that you're trying to attack certain schemes relative to the upcoming opponent. Those are things that you try to be able to work through and will continue to learn, and it'll be an ever-evolving process.
-
Kupp Is Irreplaceable
The Rams could also dig deep into the market in an attempt to replace him, with Odell Beckham Jr. as one of the likeliest candidates to do so:
Obviously, you never, ever replace a player like Cooper Kupp, McVay said. But we've got to figure out the best way to accentuate the skill sets of the guys that will be playing. It's a lot of guys that we'll be continuing to learn about because until you play in these types of games, you don't really know.
-
Article continues below advertisement
It's A Big Challenge
It'll also take some adjustments, as they'll need to make the most of the hand they were given and learn how to maximize each player's skill sets to cope without Kupp
That's part of what is enjoyable about the challenge and the journey and trying to be able to pour into these guys as good as we possibly can as coaches and see if we can get them to play to the best of their ability, McVay concluded.
-
Rams Are Likely Done
Even so, it seems quite unlikely that the Rams will return to the promised land this season. They've struggled with injuries and are just 3-7 for the season.
Of course, the extra game still gives them a chance to compete and pursue a playoff berth, even if they don't stand a chance to win their division this season.