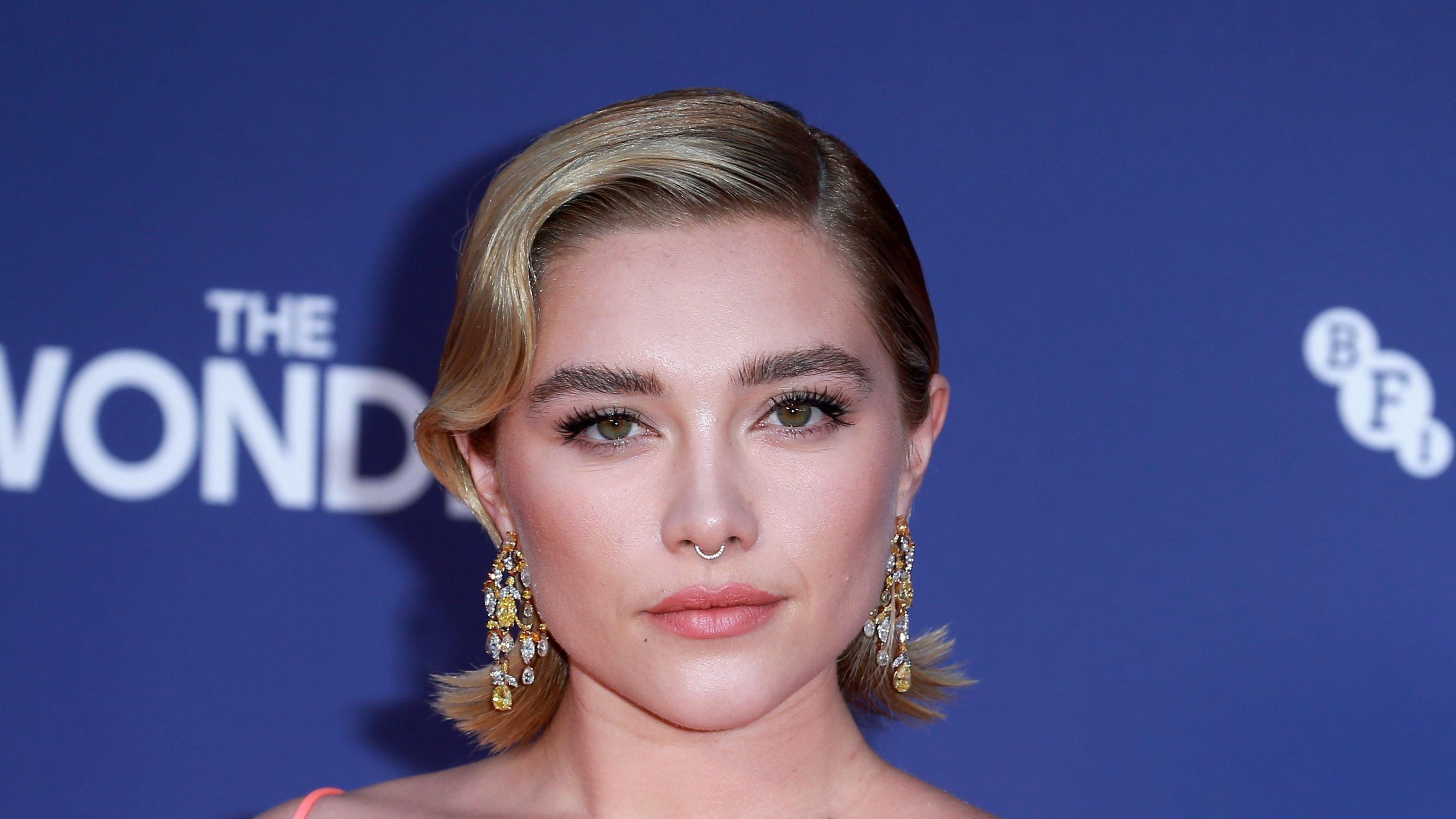 Florence Pugh Faceplanted In Mud Because Of A Sheep On 'The Wonder' Set
Florence Pugh may be many things but she is mostly famous for being an English actress. She made her acting debut in 2014 when she appeared in the drama The Falling. Two years later, the actress gained recognition for her leading role as a young bride in the independent drama Lady Macbeth, which earned her a British Independent Film Award.
Since then, Florence has appeared in a ton of widely watched productions including The Commuter, Little Women, and Black Widow. Despite being busy on many movie sets, Florence has no plan of slowing down. Recently, fans witnessed her immense talent again in The Wonder. A few days before the movie premiere, the actress had an interview where she spoke about her time on set and recalled an embarrassing moment. Here are the details.
Article continues below advertisement
What To Know About 'The Wonder'
The psychological drama film directed by Sebastián Lelio is an adaptation of Emma Donoghue's best-selling novel. The writer set the story in Ireland in 1862. In the movie, English nurse Lib Wright (Florence Pugh) tries to uncover the mystery surrounding Anna O'Donelle's claims.
Anna is an 11-year-old girl who has miraculously stayed alive for four months without food and professes to only live on "manna from heaven." Although the film's plot is fictional, it is inspired by the real-life phenomenon of "fasting girls." They were young girls in the Victorian era who claimed to be able to go impossibly long periods of time without needing food.
When Was 'The Wonder' Released?
premiered at the Telluride Film Festival on September 2, 2022. Eleven days later, the film had a screening at the 2022 Toronto International Film Festival. Then, on November 16, it was released on Netflix, following a limited theatrical release on November 2.
Article continues below advertisement
Florence Recounts An Embarrassing Moment On Set
While filming The Wonder, Florence encountered many challenges, one of which was the uncooperativeness of the animal stars on set. During a November 2022 chat on Late Night With Seth Meyers, the actress recalled how a sheep ran into her and caused her to faceplant in the mud. In her words:
"I had a very simple scene where I had to walk across, just walk across the road like that, just walk but with really intense facial expressions going on. And as I was walking past this sheep, the sheep wouldn't move out of the way. So I gently patted the bum and that sheep went 'Rrr!' And then another sheep next to it went like, 'Rrr!' and then that sheep ran into me."
Next, Florence said she flipped over the sheep and went straight down into a cowpat. Although it was not the best thing anyone could experience, the actress said it was great.
Florence Talks About Her Grandmother
Besides talking about her ordeal on set, Florence also spoke about her graceful grandmother during the interview. The actress and the show's host recalled how the latter stole the show at the 79th Venice International Film Festival on September 5, 2022. Seth brought photos that captured Florence's mom in her element and it was very beautiful. Overall, Florence said she loves her grandmom and enjoys going on adventures with her.