Emma Watson Stuns In Mini Skirt While Playing Pickleball
Emma Watson is keeping fit and flaunting her figure at the same time. Everyone picked up pickleball over the pandemic, and it looks like the Harry Potter star has, too. Emma made headlines ahead of the weekend for teaming up with boxing champion Sugar Ray Leonard for a November 17th event. Emma appeared in a promotional photo for the event, one airing on the same day and on CBS. The British actress looked sensational as she rocked a thigh-skimming miniskirt for an all-white look. Of course, the photos quickly went viral on social media.
Article continues below advertisement
Looking Super Fit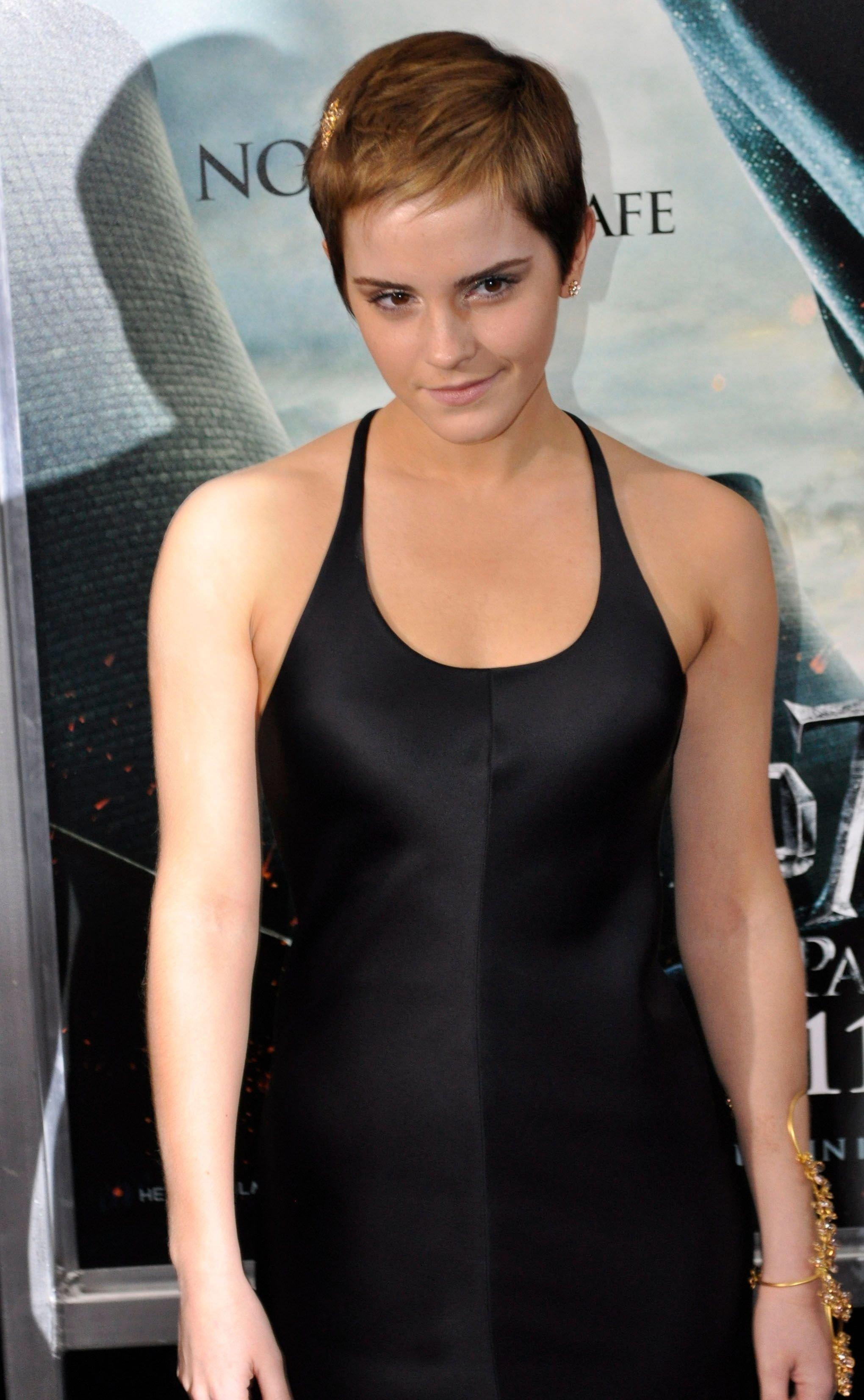 Photos from the actual event showed Emma on the court. The Circle actress was glowing as she flaunted her toned and shapely legs. Giving tennis pro Serena Williams a run for her money, Emma wore a slightly pleated white tennis skirt, one she paired with a skintight and muscle-flaunting tank top. The Prada Beauty face added in white sneakers for the event, also brandishing her racquet as she kept her heart rate up and had fun.
One photo also showed the A-Lister in a tennis dress, seemingly a little unzipped as she flashed a dark sports bra beneath.
Opening Up On Her Wellness
Much like fellow Hollywood stars, Emma comes with a packed schedule and plenty of traveling. The actress does, however, make time for her wellness. "I am [big into self-care]. Meditation's been very good. I'm a big bath girl. I take a bath every day; that's definitely part of my self-care," she told Well & Good.
Here, the star also took the opportunity to remind fans of her eco-friendly priorities as she continued: "It's actually not just about even what you purchase; it's about, whatever you buy, would you wear it 30 times? That makes anything ethical and sustainable."
Article continues below advertisement
Not Your Average Instagram
Emma is followed by over 68 million on Instagram, but the feed isn't your standard for a Hollywood star. Fans don't get luxurious vacation or bikini snaps. Instead, Emma tends to dedicate her account to charitable causes and spreading good. She does, however, ensure that her endorsement potential is maxed out. The former Burberry promo face is fresh from being signed to Prada to front its fragrances.
Prada Paradox
In a statement amid news that she's the face of Prada Paradoxe, Emma said:
I found the concept of being a woman who's a paradox so interesting. Something that really stuck out to me when I was sent the idea for the fragrance was that Prada is about upstream narratives. And I instantly though, 'Oh my god, that's me. That's how I feel.' I feel like I'm always running against the current."
-