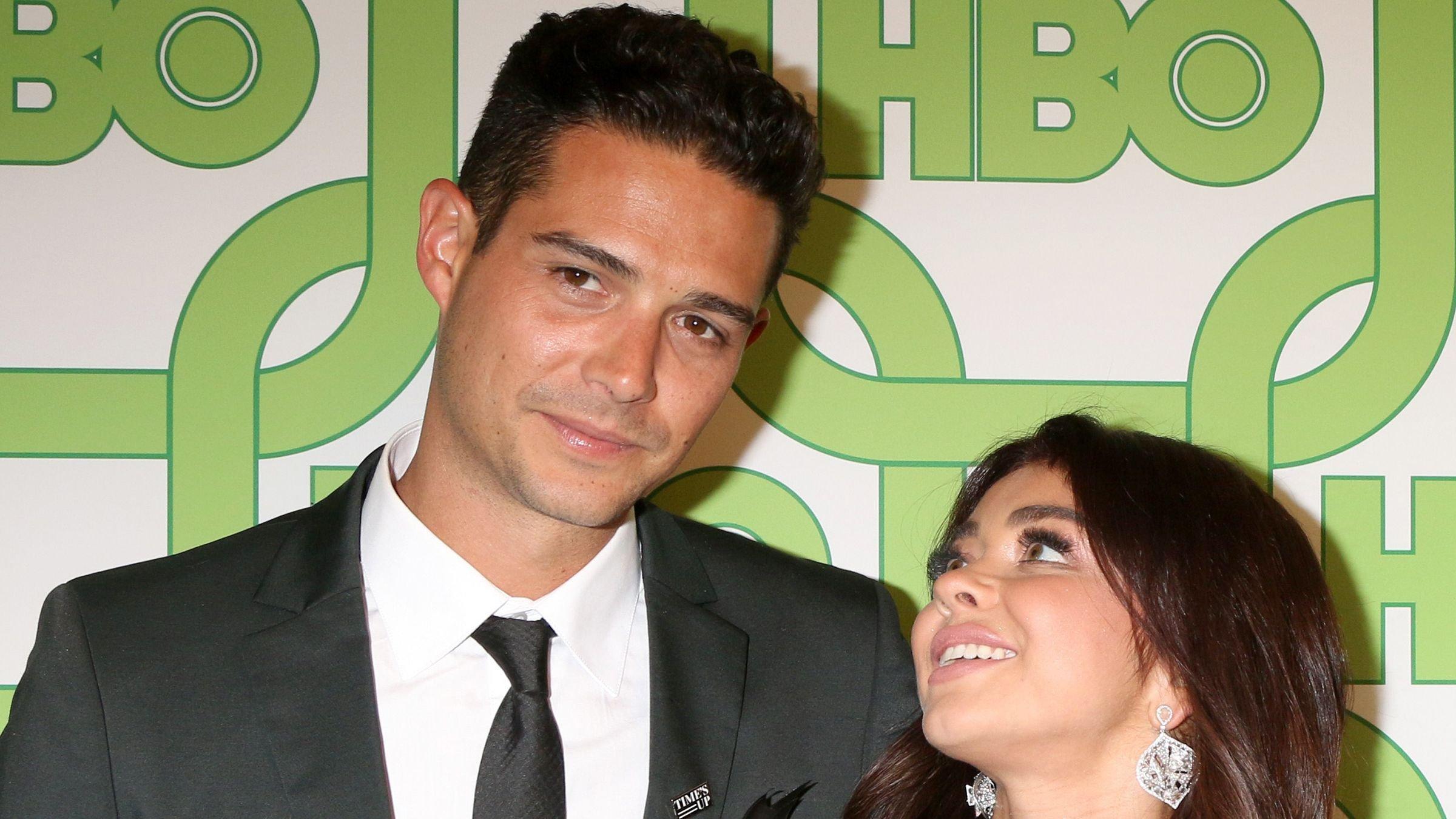 Ariel Winter Shares Mini 'Modern Family' Reunion To Celebrate Sarah Hyland's Marriage
Sarah Hyland and Wells Adams' marriage was a true Modern Family reunion. The Modern Family star walked down the aisle with her longtime partner on August 20, 2022, in front of her former cast members Sofia Vergara, Julie Bowen, Ariel Winter, Nolan Gould, and Jesse Tyler Ferguson. After the festivities, Ariel, one of the cast members and wedding guests, got a little emotional and released a then-and-now video of the Modern Family ensemble, including the TV series' filming at the significant wedding. Keep scrolling for more details of the nostalgic clip.
Article continues below advertisement
The Nostalgic Reunion Video To Celebrate Sarah And Wells
The video Ariel shared on her Tik Tok page to celebrate the couple had the Modern Family theme music playing in the background. The video also included images of the young cast members on set before cutting to images of herself at the wedding alongside Hyland, Nolan Gould, Jesse Tyler Ferguson, and other actors. Ariel created an intro video of herself sitting on a couch with the words, "Thinking about our mini Modern Family reunion to celebrate Sarah & Wells," followed by some wedding-themed emojis.
All The Co-stars Were Pictured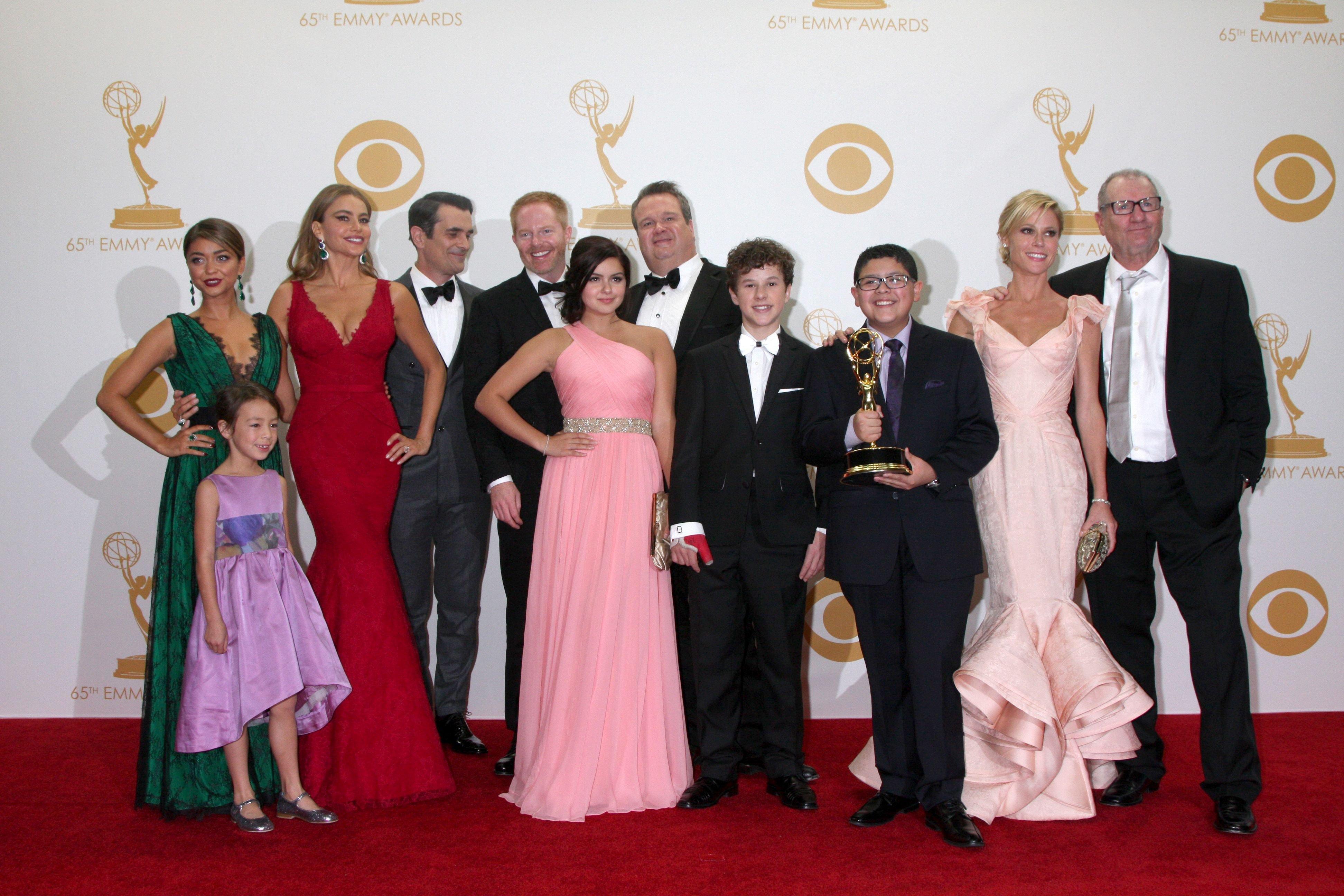 Numerous guests attended the wedding and reunion. However, Ty Burrell could not be there due to a family reunion. He was represented by Jesse, though. To ensure Ty appeared in the reunion family photo, Ariel ensured to superimpose an image of him from a Modern Family episode to one of her photograph compilations. In addition, the 24-year-old actress tagged her boyfriend, Luke Benward, who is also an actor and was probably her date to the event. Producers of the series were also in attendance, making the party such a happy and emotional star-studded reunion.
Article continues below advertisement
TikTok Viewers Got Emotional Too
Ariel's post led to an emotional moment for most of her viewers, who are fans of the show. Most of them could not help but admit how much they missed the show, while others gushed about how the show was their favorite.
"Gosh I miss Modern Family," said one viewer.
"Not Phil on that iPad. I miss Modern Fam so much!!" a second viewer gushed.
Some viewers recalled their best episode and favorite cast member as they viewed the clip. Ariel also received many thank you messages for the sweet memories she brought.
Sarah And Wells' Relationship Timeline
Sarah and Wells started dating in 2016. Their wedding came after they announced their engagement in 2019 following a sweet proposal at the beach. Although the couple intended to get married in 2020, the coronavirus outbreak compelled them to reschedule. One of the best parts of Sarah and Wells' wedding was the bride's co-stars' reunion. Many thanks to Ariel for sharing such beautiful memories.