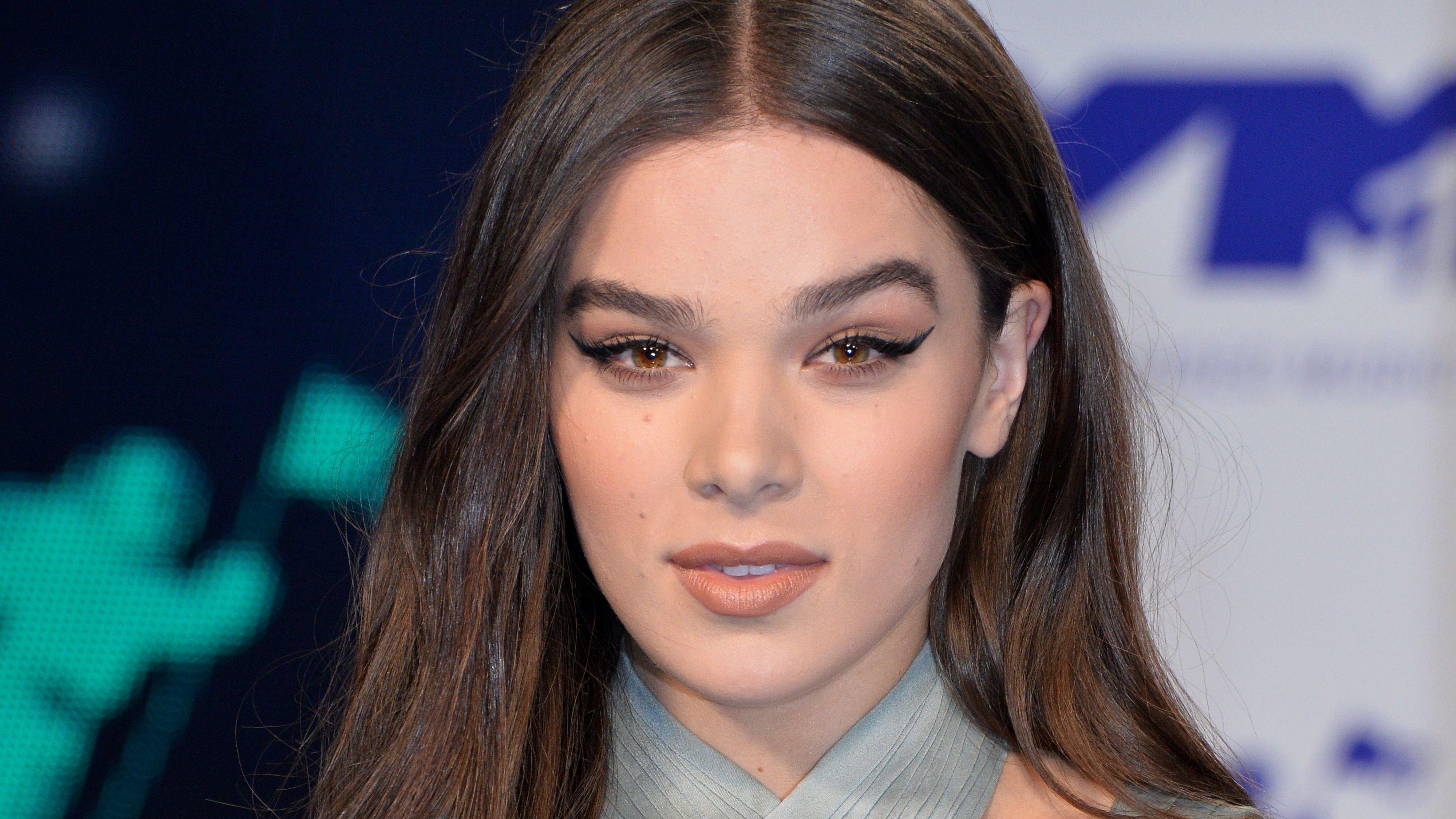 Hailee Steinfeld Shows Off Her Bikini Body At The Beach
Hailee Steinfeld was all legs in a retro bikini in a carousel of BTS snaps from the filming of her new music video. Launched on November 11, Coast ft. Anderson .Paak hit 1 million views on YouTube within four days. In celebration of the warm reception, the 25-year-old singer/actress got on Instagram earlier this week to give fans "a million THANK YOU'S for a million views" and share never-before-seen photos from the set, which included plenty of beachy content.
Article continues below advertisement
Rocking The '70s' Style
If you've had a chance to watch the Coast music video, you already know it's all about '70s glamour and beach aesthetics. In one scene, Hailee descends from the deck of a beach cabin rocking a colorful bra and mini skirt set. Barefooted and dolled up with electric-blue bangles and matching star-shaped earrings, she struts her stuff, walking past someone holding up a surfboard. The whole sequence is hypnotic in the clip, but Hailee wanted to share a more playful take.
In the opening shot, the 2017 Billboard Music Award winner smiled as she posed with her legs crossed and one hand on the wooden banister. Later on, in the seven-part slideshow, she flaunted her bikini body on the beach with a trio of surfboards fanned out behind her.
Keep going for the photos!
A Little Green-Screen Action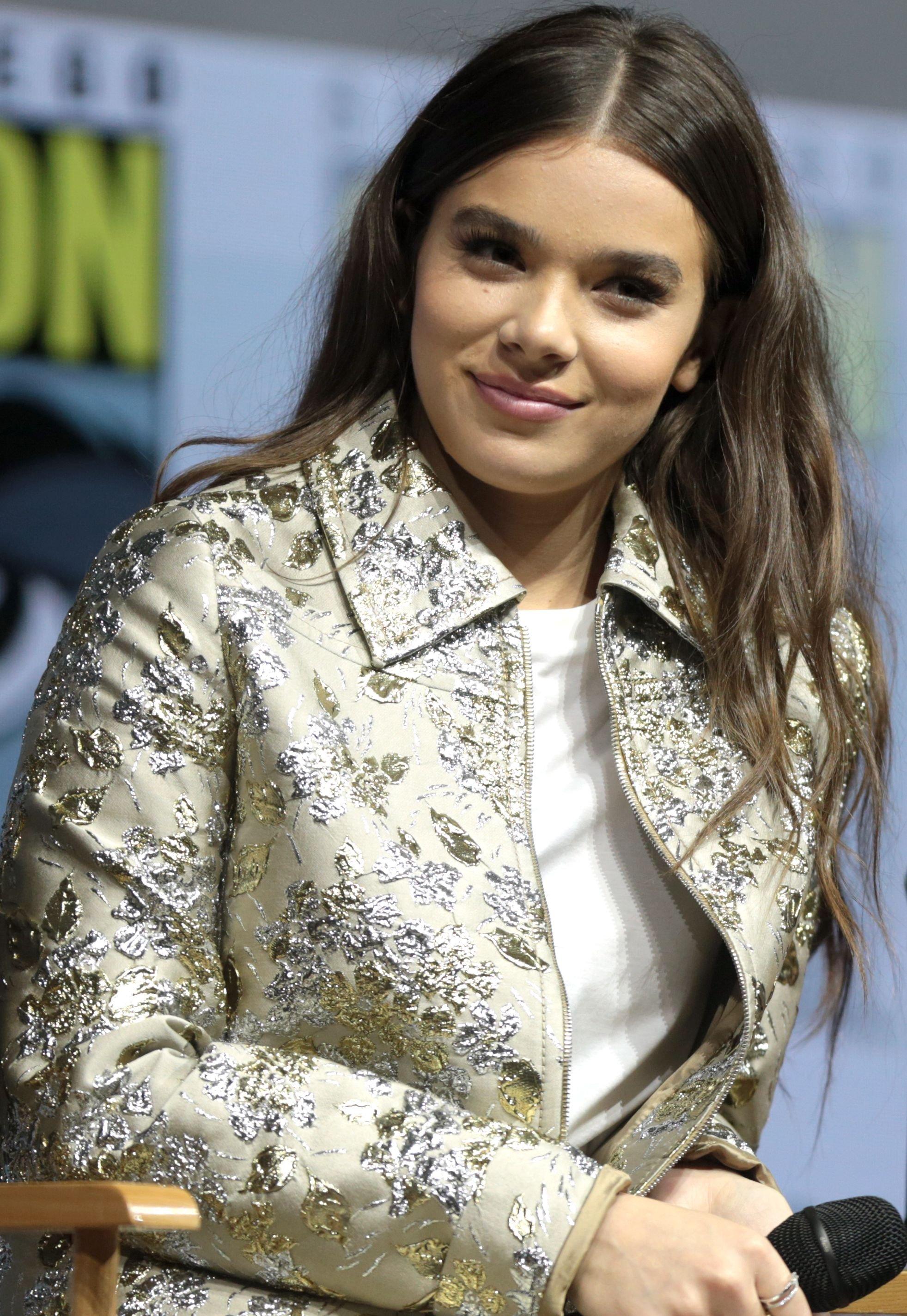 In another sandy BTS pic, Hailee was slipping on her Walkman while chilling on a beach towel. Swapping out her retro swimsuit for a cropped tank top and denim shorts, she showcased her toned legs as she took in a serene view of the sea.
Showing off her fit figure and eye-popping cleavage in a plunging jumpsuit toward the middle of the carousel, the Capital Letters singer sat up on a surfboard with her back to a green screen. In the music video, the screen is replaced by a colorful psychedelic backdrop, so it's nice to see how they filmed it.
Watch the music video below!
Article continues below advertisement
Popping Champagne With Anderson .Paak
In one particularly festive snap, Hailee and rapper Anderson .Paak threw their hands up in the air as he gripped a bottle of champagne. The duo certainly had cause for celebration after working so hard to deliver the Coast music video almost four months after the song's release. In a previous post from late July when Coast officially came out, Hailee said the song -- which is her first release in two years since her 2020 EP Half Written Story -- was "years in the making."
In the final image, the Hawkeye and Arcane star, who is an Oscar, Golden Globe, and BAFTA nominee, channeled the goddess Aphrodite in a shimmering, scale-print dress that hugged her curves. Snapped against a whimsical background designed like a fish tank, she sizzled in front of the green screen, which transforms into a bustling seabed in the music video.
Give the Coast music video a watch here.
Her Sultry Bikini Selfies
Hailee's retro bikini has been a permanent fixture on her social media ever since the music video's debut. The singer thrilled fans with a collection of sultry mirror selfies on the big day, counting down the last half hour before its release. All abs and cascading curls, she stuck her tongue out and drove followers wild, scoring over 1.4 million likes with the share.
The eye-catching bikini made an appearance on her TikTok as well. Announcing the music video was out, she did a happy twirl and kicked up her heel, serving up the sexiest look yet at the high-waist skirt that skimmed her bottom.