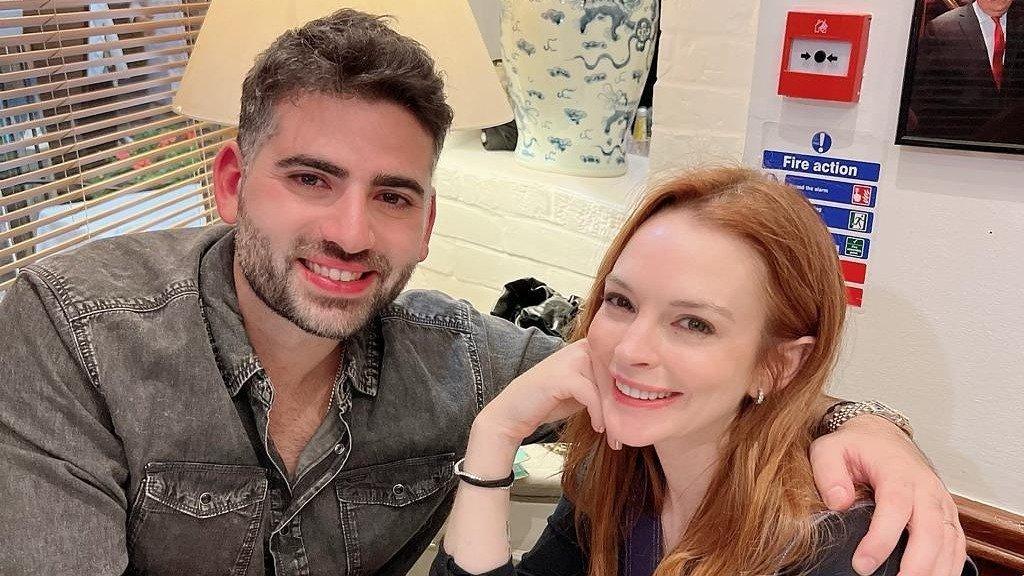 Lindsay Lohan's Husband Bader Shammas Popped The Question On The Set Of 'Falling For Christmas'
American actress Lindsay Lohan has had an incredible journey since she forayed into the entertainment industry. However, away from the spotlight, the Hollywood star has been through a lot, especially in her love life. Many once hoped to see her walk down the aisle with her former partner, Russian businessman Egor Tarabasov. However, everything turned into a disaster shortly after he popped the question.
Article continues below advertisement
Now, the actress has put the past behind her and is enjoying a happy marriage with the love of her life, financier Bader Shammas. Despite how popular Lindsay is, due to her many achievements in entertainment, many are still oblivious to the circumstances surrounding her romance. Here are the details of Lindsay and Bader's love story, including how they got engaged while filming a Christmas movie.
A Glimpse Into Lindsay and Bader's Romance
According to reports, Lindsay and her husband first encountered each other in 2019. They reportedly dated for about two years before the actress finally announced their relationship and engagement via an adorable post on social media in 2021. For Lindsay, succeeding in keeping her romance private was a game changer.
It allowed the Confessions of a Teenage Drama Queen star to have a somewhat free life away from Hollywood's paparazzi. A year after Lindsay made her and Bader's relationship official, the pair are believed to have tied the knot. According to reports, the lovebirds have been married since April 2022.
Article continues below advertisement
Bader Proposed While Lindsay Was Filming 'Falling For Christmas'
In November 2022, Lindsay appeared on The Drew Barrymore Show and spoke candidly about her relationship with her husband. While speaking to stand-in host Ross Matthews, the Hollywood star confessed that she and Bader tied the knot in April. Afterward, Lindsay surprisingly revealed that the financier popped the big question while she was filming Falling For Christmas. In her words:
"We got married in April actually, but the hardest thing was he proposed to me on the set of Falling For Christmas. Not on the set, but off set when we were filming."
Lindsay Elaborates On Her Relationship
After Lindsay and Bader got engaged, the former told Ross that she had to keep the news a secret from everyone on set because she didn't want it to cause any distraction from work. The actress said she tried to hold it in, but at some point, she got engaged in the movie they were filming and couldn't keep it a secret anymore.
Now, the lovebirds are married, and it has been a great experience for Lindsay, however, she said she is very protective of her partnership with Bader, which makes her shy to talk about their relationship publicly.
What To Know About 'Falling For Christmas'
The romantic Christmas comedy film Falling For Christmas was released on Netflix on November 10, 2022. It follows the story of a young, newly engaged heiress who has a skiing accident in the days before Christmas. After she is diagnosed with amnesia, she finds herself in the care of a handsome cabin owner and his daughter.