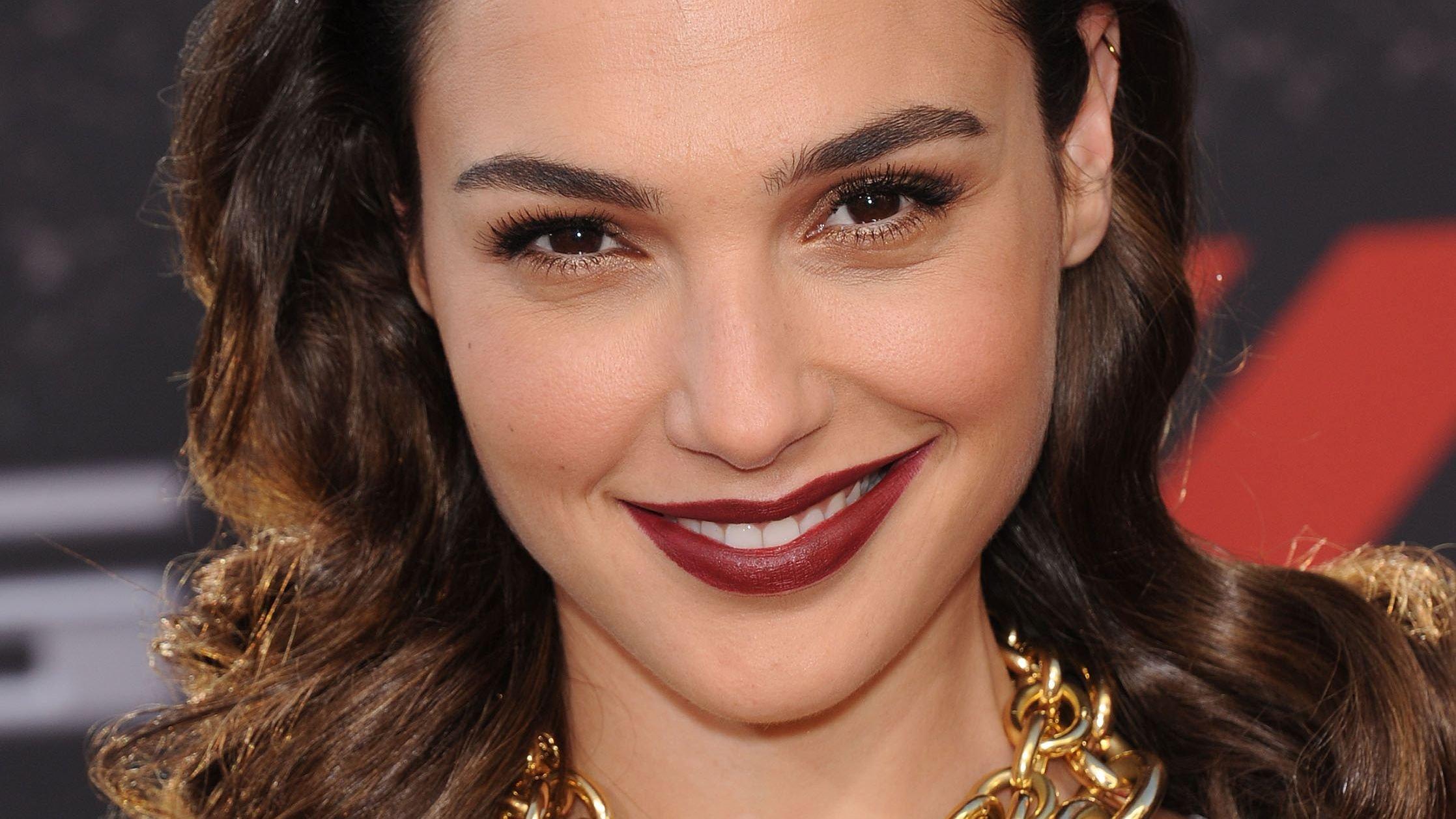 Gal Gadot Shows Off Her Long Legs In Short Shorts
While she's one of the fashion world's consistent red-carpet dazzlers, these days Gal Gadot is hanging out in her basement and encouraging fans to "go green" while wearing the color.
Her latest Instagram update on November 14 was all about the casual look and saw the 37-year-old rocking a comfy sweatshirt and pajama shorts. Still, it was her endless pins that did all the talking and carried Gadot's environmentalist message across to her fans, as evidenced by the outpour of green hearts in the comments.
Article continues below advertisement
All Legs In Playful Poses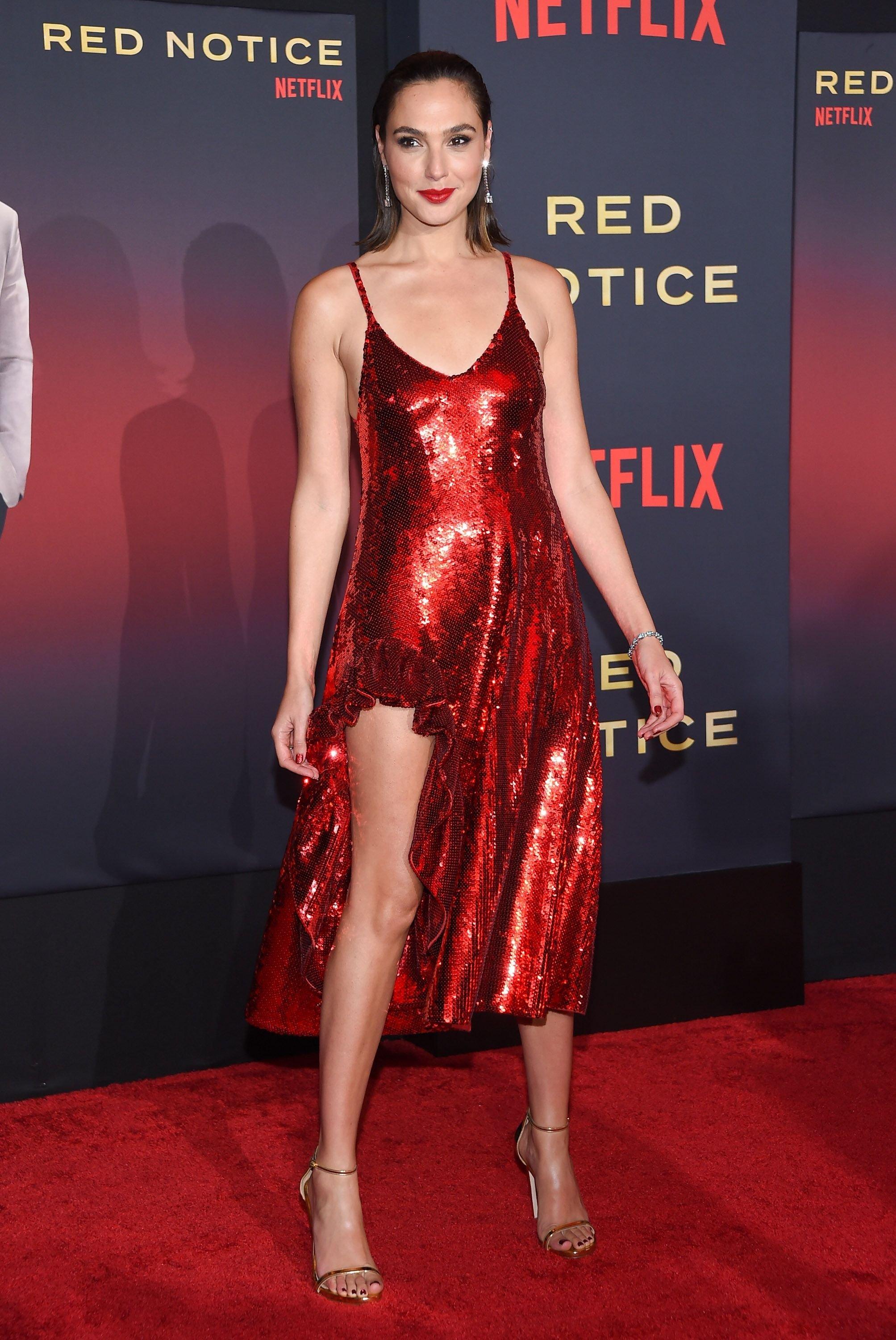 The Wonder Woman star delivered legs for days while posing on a chair. Giving off laid-back vibes with no makeup on and her hair tied back into a bun, she hiked up a knee and showcased her million-dollar smile. She then proceeded to get frisky and stuck out her tongue, finishing off the share with an unaffected, carefree stretch. A plain backdrop of bare cement walls and floorboards accentuated the informal atmosphere of her impromptu photoshoot.
Looking radiant in a green sweatshirt with an electric blue graphic print, Gadot paired it with white bottoms adorned with jade stripes. She gave fans a playful wink via emoji in the caption and added a green heart to go with her environmentally-conscious message.
Fans Are Digging The Casual Duds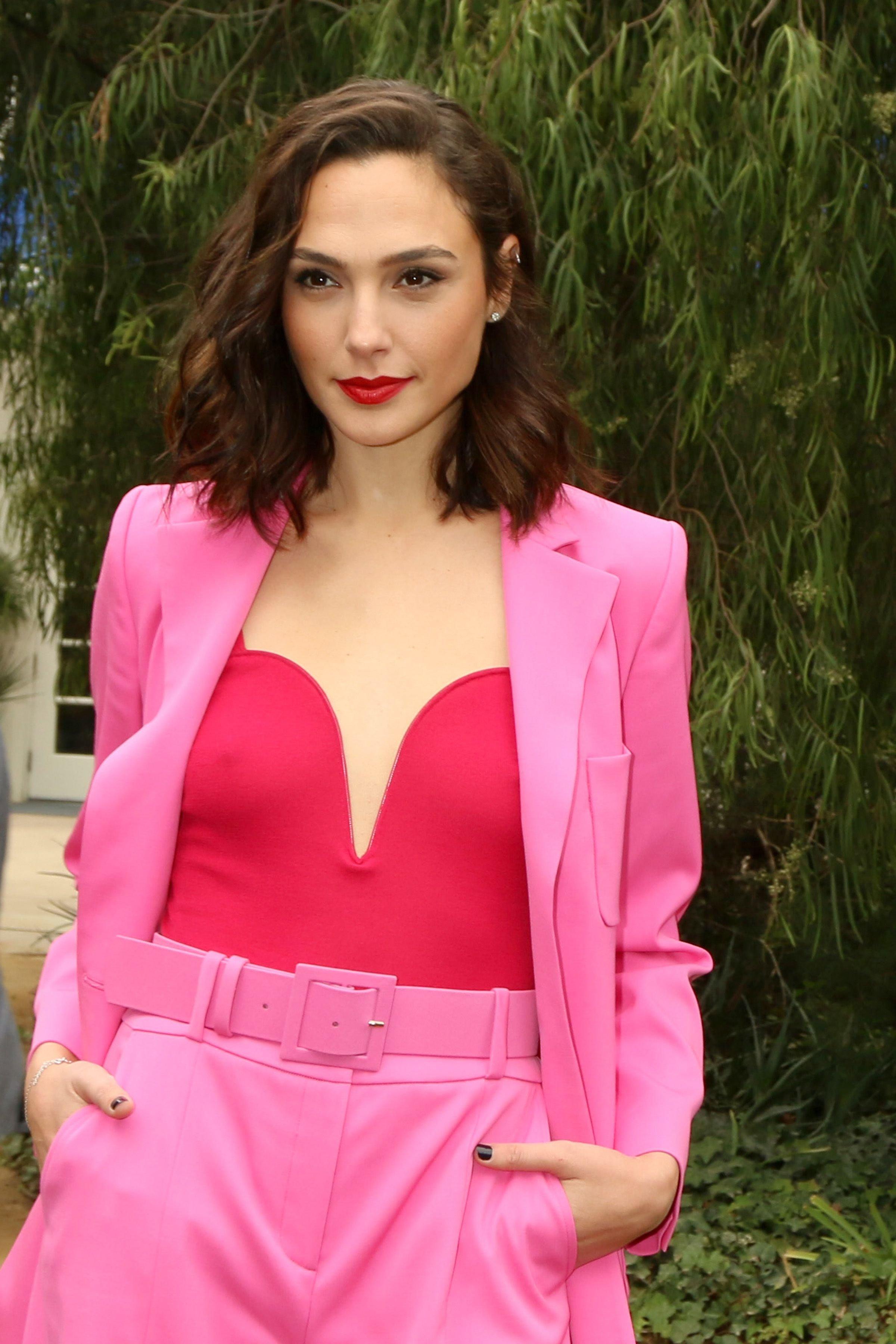 Swayed by her easygoing charm, fans took to the comments to let her know she looked "so sexy in shorts and sweaters."
"You're perfect in green 💚💚💚," gushed one person, with another sharing: "[My] favorite color and it looks good on you."
However, Gadot hasn't been living in loungewear the entire fall. On October 26, she made a stunning appearance at the Tiffany & Co. Lock Collection launch in a braless fiery-red Givenchy gown. With a plunging cowl back and square neckline, the sleeveless number was perfectly fitted to flaunt her lean figure.
Recently appointed Tiffany & Co.'s Face for High Jewelry, the Red Notice star accessorized with Tiffany HardWear ball earrings and a dozen of Lock bangles -- six on each arm.
Keep going for more photos from the launch!
Article continues below advertisement
Shining In Tiffany & Co. Bling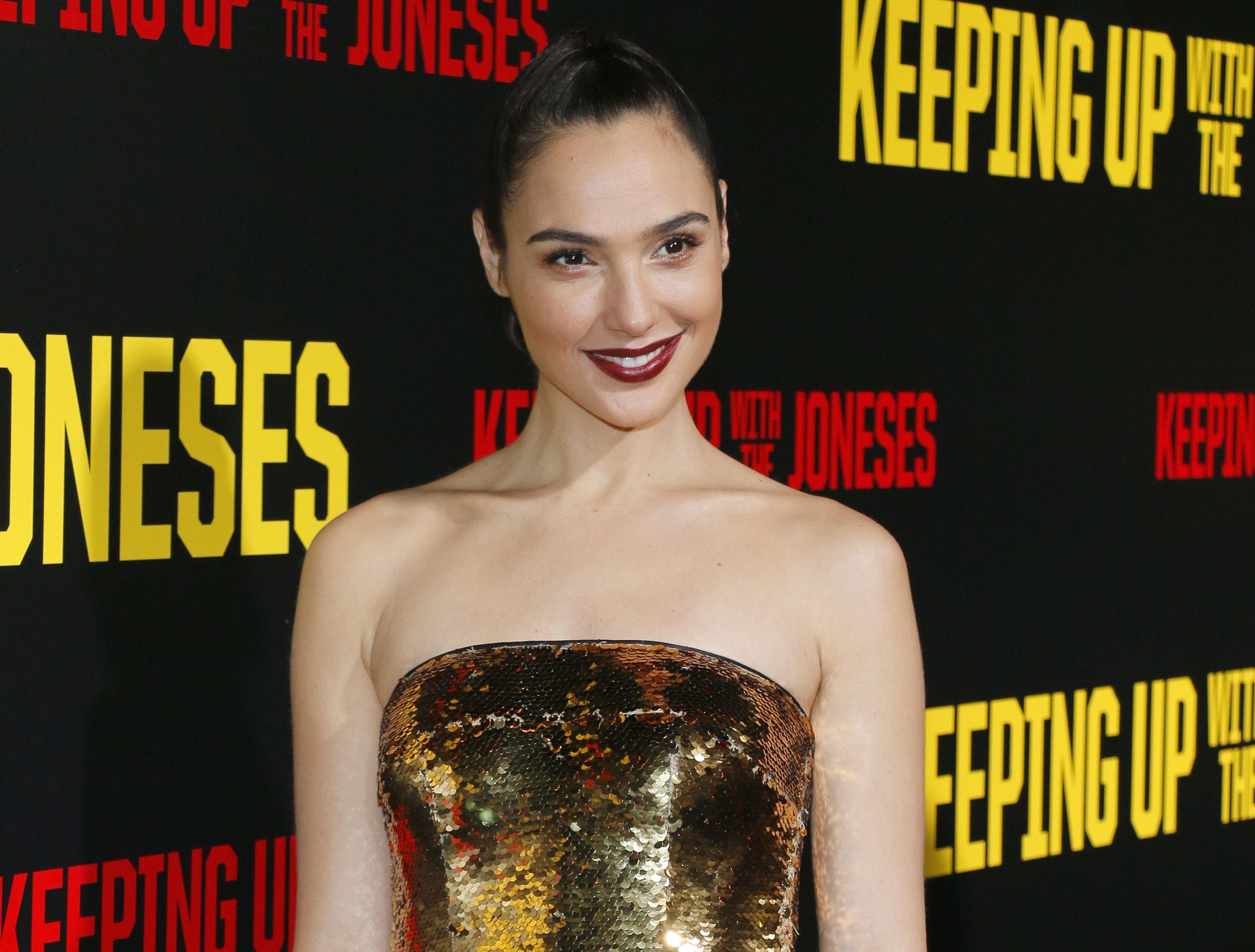 Sharing laughs with Adria Arjona (Morbius) and Zoë Kravitz (The Batman) in what we're choosing to imagine as a DC-Marvel rendezvous, Gadot posed poolside with Kim Kardashian and Hailey Bieber against a nighttime backdrop lit up by a glowing Tiffany & Co. sign.
Gadot dished about her personal connection to the luxury jewelry label in an interview with Vogue. "As a young Israeli girl, my first introduction to this iconic brand was after watching Breakfast at Tiffany's," she said. "When I choose a piece of jewelry, I always look for something timeless or something that has an edge to it."
The model-turned-movie star detailed her relationship with bijouterie: "To me, jewelry is something that you keep forever more than a dress or a bag or whatever it might be. So I mostly look for pieces that I connect to and that I know that I will never go out of fashion."
Her Wild Michael Kors Look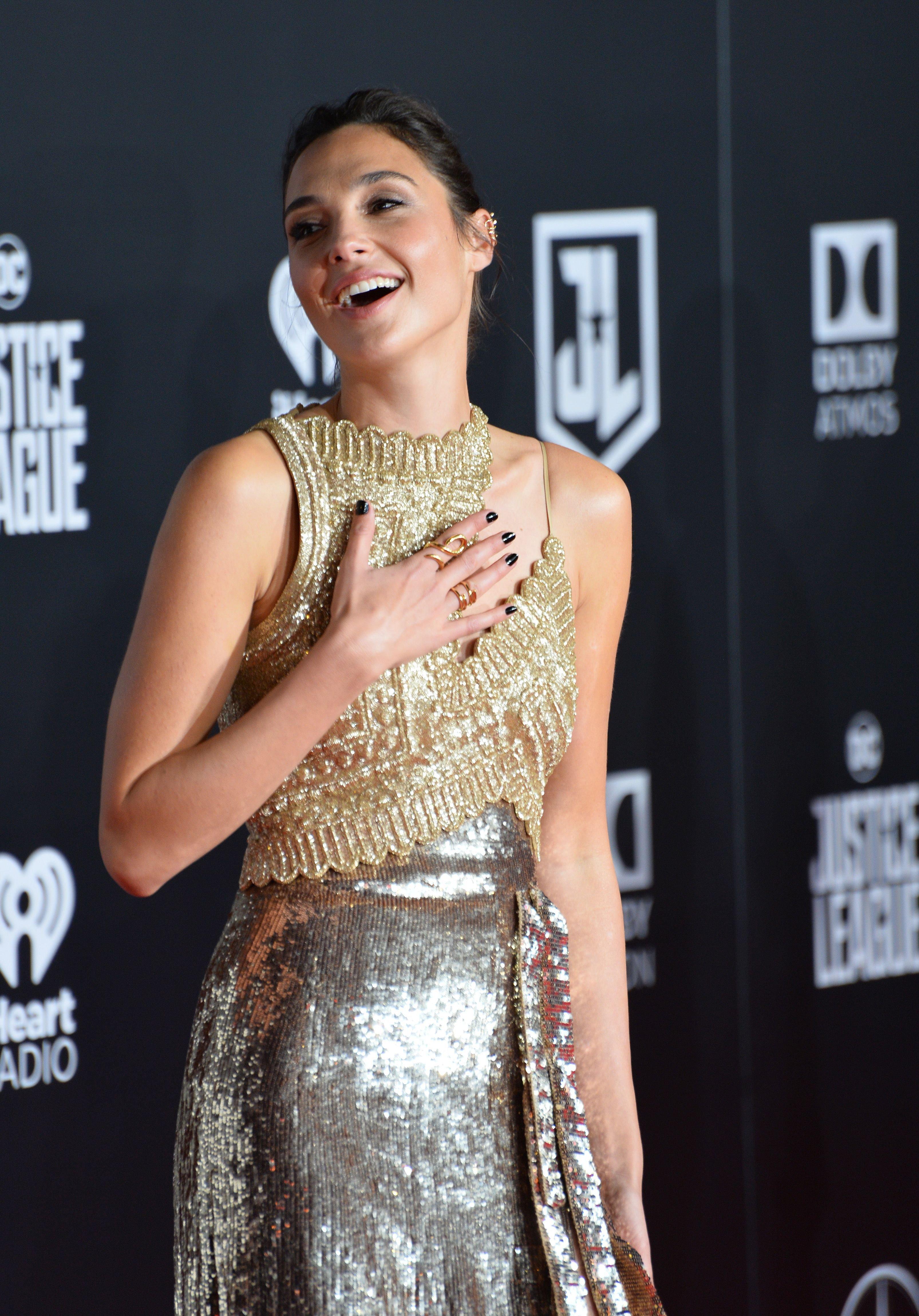 Just one day prior, Gadot popped by Veuve Clicquot's Solaire Culture Exhibit and served up style in a figure-hugging Michael Kors dress. She took a walk on the wild side with a zebra-print midi, flawlessly accessorized with a black clutch that matched both her strappy heels and her nail polish.
Showing off the slinky dress in photos with Marvel stars Gwyneth Paltrow and Laura Harrier (if you're looking for a Marvel connection, she was in Spiderman: Homecoming), she impressed with side-swept waves in a 60s-inspired style. Winged eyeliner finished off the look, which was spruced up with drop-down silver earrings and an industrial helix piercing. Who says you can't do vintage and modern at the same time?