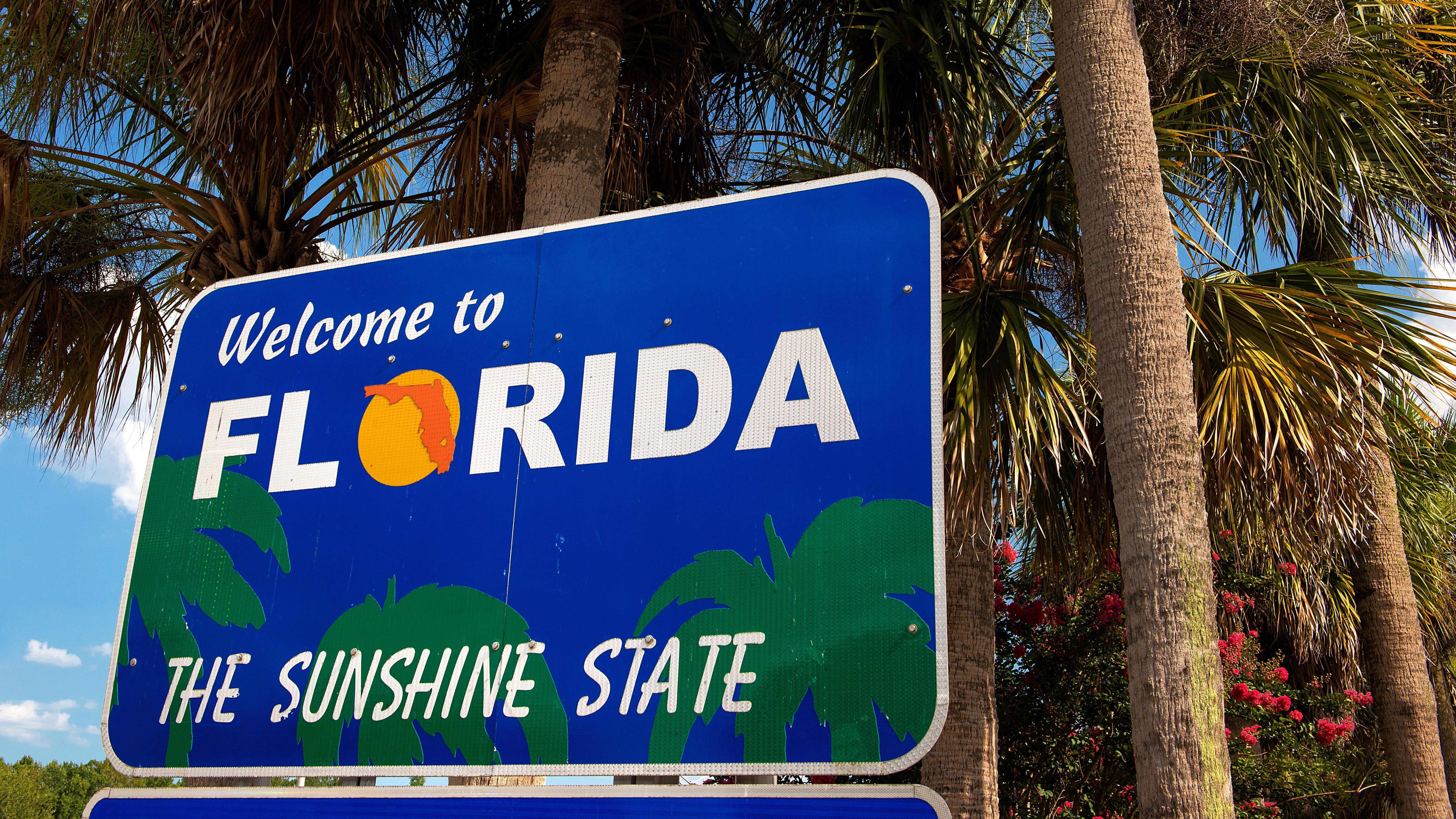 5 Times Florida Man Did Something So Crazy It Sounded Like A Fake Headline
Florida Man has made the headlines several times in the past decade, causing a stir on the internet. The term is an Internet meme referring to the commonness of men performing irrational or absurd actions in Florida, USA. The meme began in February 2013 with the Twitter account @_FloridaMan, quoting notably bizarre news headlines containing and often starting with "Florida Man."
Article continues below advertisement
Twitter users got hooked on the unusual Florida events for the next couple of years, as they could not wrap their heads around such occurrences. With such a large audience, it was only a matter of time before the Twitter page garnered followers in thousands. Currently, @_FloridaMan has 350,000 thousand followers, even though the handler hasn't posted in a long time. Here are five times a Florida Man did something bizarre that was hard to believe.
Florida Man And His Wife Ride On A Stolen Walmart Shopping Cart
On May 21, 2018, Florida Man shared one of the weirdest news stories on Twitter. According to a report from News Channel 8 attached to the tweet, a Florida man, Jeffrey Robert Sabiel, and his partner, Santa Marie Walters, were arrested after stealing a motorized shopping cart from a Walmart in Missouri.
Before their arrest, the couple was spotted riding on the object away from the Walmart property. Eventually, the crime was reported and not long after, the shopping cart was found outside Jimmy Sports Bar in Largo. Jeffrey and Santa were caught inside the bar and taken away for their crime.
Article continues below advertisement
Florida Man Burns Himself Dancing Naked Around Fire For Ritual
Another weird Florida man, John Hennessy, made the news in June 2018 after he burned himself while dancing naked around a fire. According to a report, the authorities responded to a call of disturbance during the very early hours of the day. Upon arrival at the location, the police found John naked, holding a knife, and dancing around a fire.
Noticing the police officers, John picked up a wooden stick and threatened them. Thankfully, he was overpowered, arrested, and eventually charged with criminal mischief, two counts of aggravated assault, and four counts of aggravated assault on law enforcement officers.
Florida Man Asks To Leave Crash Scene To Get More Meth
Scott Ecklund is another Florida Man who has done something bizarre enough to go viral. In April 2018, he crashed a blue Chevrolet Impala into another vehicle. Florida Highway Patrol Trooper Glaudson Curado made it to the crash scene in no time. After talking to Scott for a while, Glaudson said the man made no sense.
When the trooper searched Scott's car, he found a small scale and meth. Despite being caught red-handed, Scott did something crazy. He asked Glaudson if he could leave the crash scene to get more Methamphetamine. Thankfully, Scott was arrested for driving with a suspended driver's license and drug possession.
Article continues below advertisement
Florida Man Practices Karate On Swans And Gets Arrested
Practicing karate may not be crazy, but doing it on swans could be considered bizarre. Not for Rocco Joseph Mantella. In April 2018, witnesses confirmed seeing the Florida Man kicking swans in the head in a local park. Rocco was arrested after the police arrived and later charged with animal cruelty.
Florida Man Stabs Tourist Despite Being Armless
What are the chances of someone stabbing a person, despite having no hands? Well, the chances are not zero as a homeless Florida man, Jonathan Crenshaw, was arrested for stabbing a 22-year-old. According to reports, the culprit held a pair of scissors with his feet and stabbed one Cesar Coronado twice. Jonathan was arrested and charged with aggravated battery.