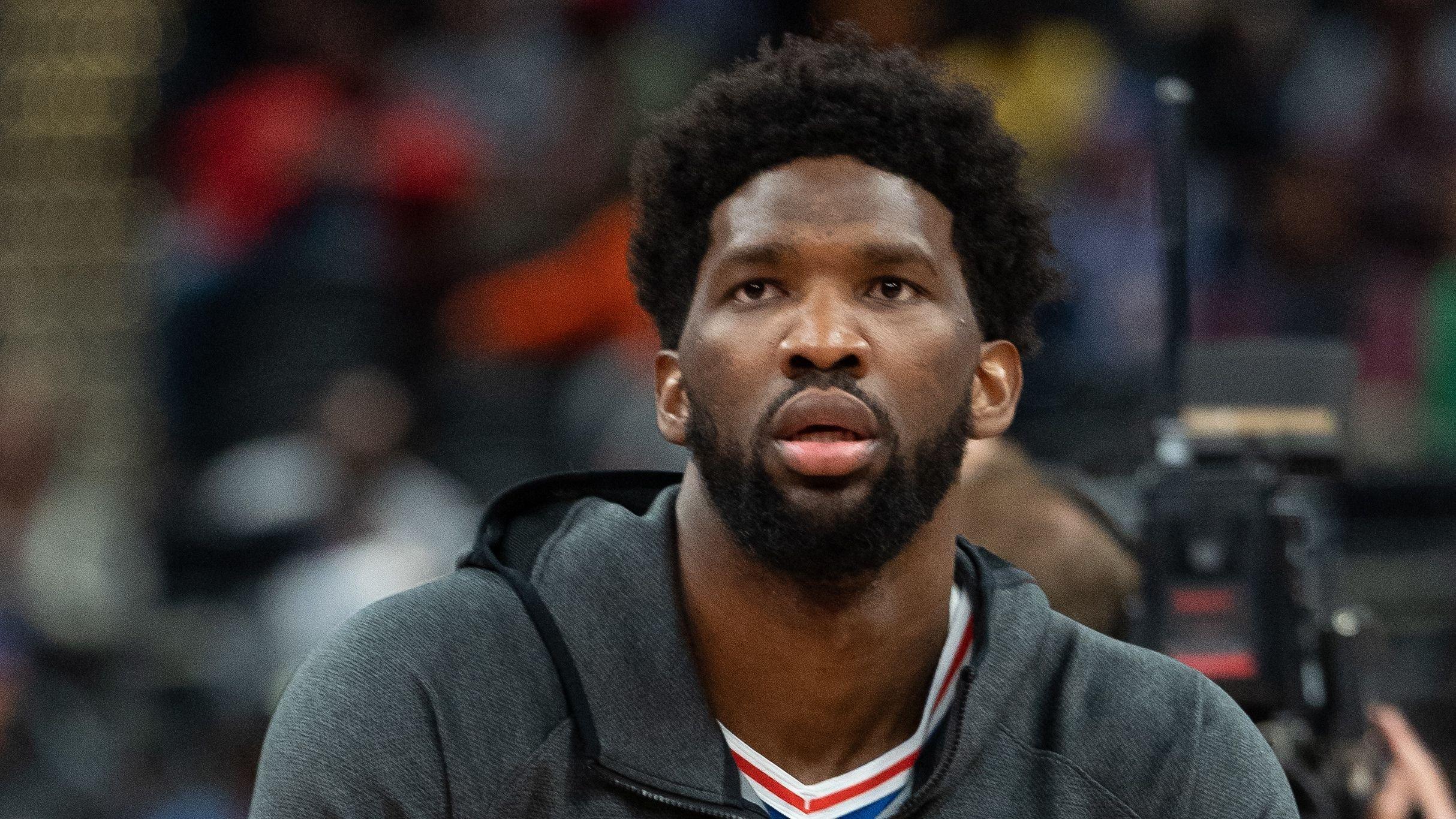 NBA Fans React To Joel Embiid's Unprecedented Performance
It didn't take long before Joel Embiid proved to be a special kind of talent. He didn't play competitive basketball until he was a teenager and was still considered the best prospect in his class when he attended Kansas.
He needed some time to heal before making a true impact in the NBA, but every now and then he reminds us that he's one of the most talented, naturally gifted, and dominant players to ever lace up.
Article continues below advertisement
It Was A Team Effort
The Philadelphia 76ers star is fresh off the best game of his career. He torched the Utah Jazz for a whopping 59 points, 11 rebounds, 8 assists, and 7 blocks in a 105-98 win. Notably, he still credited his team's effort for his majestic performance:
This is not about me, Embiid said, per ESPN. We did it as a team. Obviously, the coaches put me in those positions and my teammates fed me the ball. I thought we had great spacing around everything we were doing. Like I said, all the credit goes to my teammates.
-
Fans And Colleagues Were In Awe
Needless to say, Embiid was the man of the hour on social media. Even his biggest haters had no choice but to tip their hats off to him and praise him after having one of the best performances in recent NBA history:
Article continues below advertisement
Maxey Wanted Him To Keep Scoring
Even his teammates wanted him to keep dominating, regardless if that meant fewer touches for him. Tyrese Maxey admitted that he wanted Doc Rivers to keep setting up plays for Embiid:
It's funny, Maxey said. I was like, at one point, Coach was trying to run a play, like a pick-and-roll play, and I was like, 'Let's get the ball to Joel.' And he was like, 'I agree.' Because he's really good right now.
-
Embiid Is Back
Embiid had gotten off to a slow start to the season. He barely did any conditioning in the offseason and had been ill, but he knew he would be just fine once he got into a rhythm:
The best way for me to get back to where I was before I got sick was to be on the floor, and just play, Embiid said. That's really the only way. All the bikes and treadmills, that doesn't work for me. So, for me, the only way for me to get where I want to be is playing in practices and games.
-
The Sixers were expected to be a championship contender this season, so Embiid will need to keep leading the way until James Harden is back from injury.