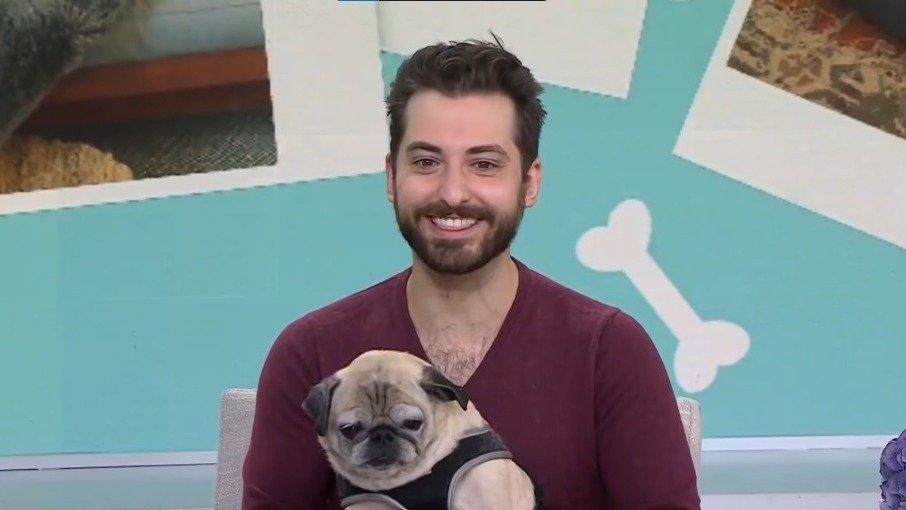 This Adorable Pug Helps Millions On TikTok To Decide If It's A 'Bones' Or 'No Bones' Day
"Bones Day" or "No Bones Day" may sound weird to many but not to TikTokers who are fans of Noodle the dog.
In layman's terms, a "bones day" is a day to treat oneself and get things done. It is an energetic and motivated day, which people take by storm. On the other hand, a "no bones day" is quite the contrary. On this day, people relax, take things easy, and practice more self-care.
Article continues below advertisement
TikTokers were introduced to these terms some months ago by a certain popular user @jongraz and his 14-year-old pug, Noodle. The latter acts as an indicator of what the day will bring. While some people wake up and check the weather and others check horoscopes, many TikTokers go to the app to check if Noodle has bones or not, which will determine their activities for the day. Here are the details of the famous TikTok user and his dog.
Inside The Viral Videos
In August 2021, Jonathan Graziano introduced TikTok users to Noodle, his dog, who could predict what the day should look like. Every morning, he would play a game with his pet called "no bones." The game involved attempting to get Noodle out of bed and checking if the dog could hold himself up. If he could, it was declared a "bones day", but if Noodle couldn't stand, the day was predicted to be "no bones day."
Every morning, Jonathan placed a camera in front of the pug and filmed its actions. In a matter of weeks, the videos became a viral sensation, making TikTokers run over to Jonathan's page every morning to get a prediction from Noodle. Over one year since the videos started dropping, Jonathan's TikTok account has grown to a whopping 4.5 million followers.
Article continues below advertisement
Jonathan Talks About The Viral Videos
On October 20, 2021, Jonathan and Noodle were invited to the Today Show. During the interview, the former opened up about how overwhelming yet satisfying the whole experience had been. According to Jonathan, he mostly did the videos as a morning ritual and never expected them to go viral. However, seeing how Noodle brought much joy to people online was incredible.
Jonathan further gave instances where netizens took Noodle's predictions very seriously. On one occasion, a TikToker said a fellow user decided to propose on Bones Day, while another made a down payment on a house. On another occasion, a TikToker got a lottery ticket on Bones Day and won half a million dollars. Overall, Jonathan said being able to share Noodle, who was his pride and joy, with the world meant everything to him.
What Did Viewers Have To Say?
After watching the interview on the Today Show, viewers took to the comments section to air their thoughts. One netizen wrote:
"Mark my words: This Pug is going to have his own children's book, tv show, and line of merchandise before the year's over with."
Another described the dog as adorable, adding that it was amazing for Jonathan to share his sweet and beautiful pug with the world. A third user made it known that it was nice to have Noodle make everyone smile.
Are The Videos Still Hitting TikTok?
Unfortunately, the Bones or No Bones videos are not as frequent as they used to be. In a video pinned on Jonathan's TikTok page, he apologized to his fans for his inability to share more content. According to him, Noodle was dealing with some "old man" stuff, and as his owner, his primary duty was to look after his pet.
Jonathan said Noodle's mornings were not the same anymore, but gave his followers some relief by noting that the pug was doing well. Fans wish Noodle and Jonathan well, and hopefully, things will only get better for the duo.