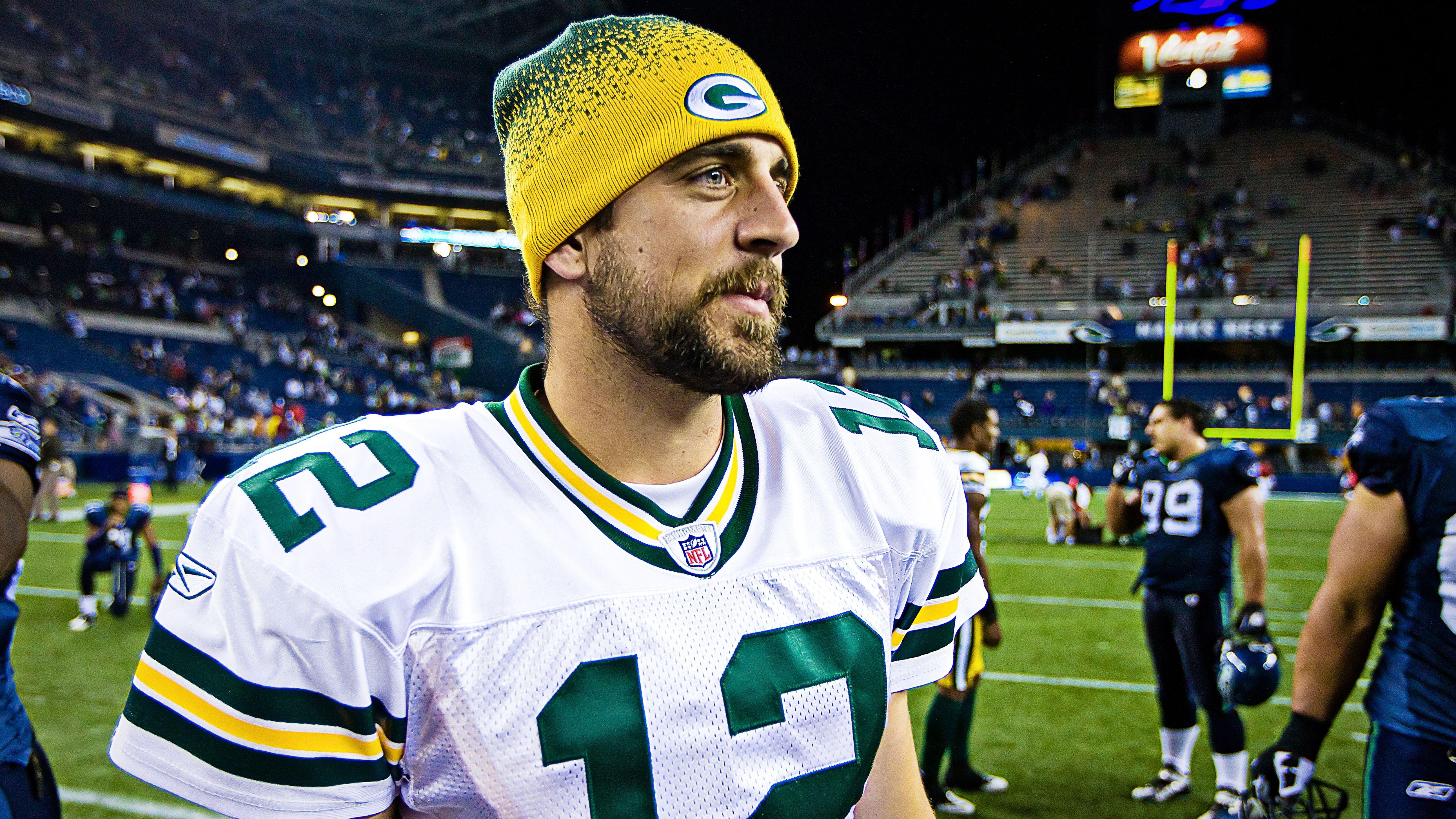 Aaron Rodgers Shares Why He Was Mad On Sideline
The Green Bay Packers managed to end a five-game losing streak with a huge comeback win over the Dallas Cowboys.
A loss at Lambeau Field would've killed all hopes for this season and maybe even sent Aaron Rodgers to the bench until the end of the campaign, which is why it was so vital for the Cheeseheads to beat former coach Mike McCarthy.
Article continues below advertisement
They Needed The Win
The Packers have struggled vastly offensively, but even despite their miscues, it seemed like they could have won at least two of the five games they lost in a row.
Matt LaFleur's play-calling has been overly-conservative this season, most likely due to the Packers' unproven and often-injured receiving corps. Notably, that conservative approach nearly cost the Packers another win, which is why Rodgers was spotted livid on the sidelines and giving LaFleur an earful.
Rodgers Wasn't Happy With LaFleur
When asked about what happened, the reigning NVL MVP was quite blunt and straightforward, admitting that he didn't like the play-calling during the series:
"Just every single play call, probably," Rodgers said, per NESN. "Yeah, I felt like we were like 30 yards from ending the game in regulation. And also felt like it was two-minute so I was going to be calling those plays. I was in a pretty good rhythm, obviously, I didn't have a ton of attempts tonight, but I felt like I was in a pretty good rhythm. I felt like I threw the ball just about exactly where I wanted to tonight. So I wanted a chance to go win the game."
-
Article continues below advertisement
Watson Delivered
Perhaps the biggest story of the game was Christian Watson's breakout game. The second-round pick out of NDSU had struggled with injuries and drops for most of the season before finally stepping up with a three-touchdown performance:
"We had a lot of plays designed for him, so I don't think there was any other option," Rodgers told the Wisconsin State Journal. "I think that [first touchdown] probably on the atomic level shifted a lot of different things for him, exorcising some energetic demons. I'm proud of him. He made some plays."
-
They Can Turn Things Around
The Packers aren't as good as they were last season, and their offense will struggle to move the chains more often than not.
However, they still have one of the greatest quarterbacks of all time behind center, and that'll give them a shot to win every single week. They may not win their division this season with the red-hot Minnesota Vikings, but they could still make the playoffs if they get into a rhythm now.