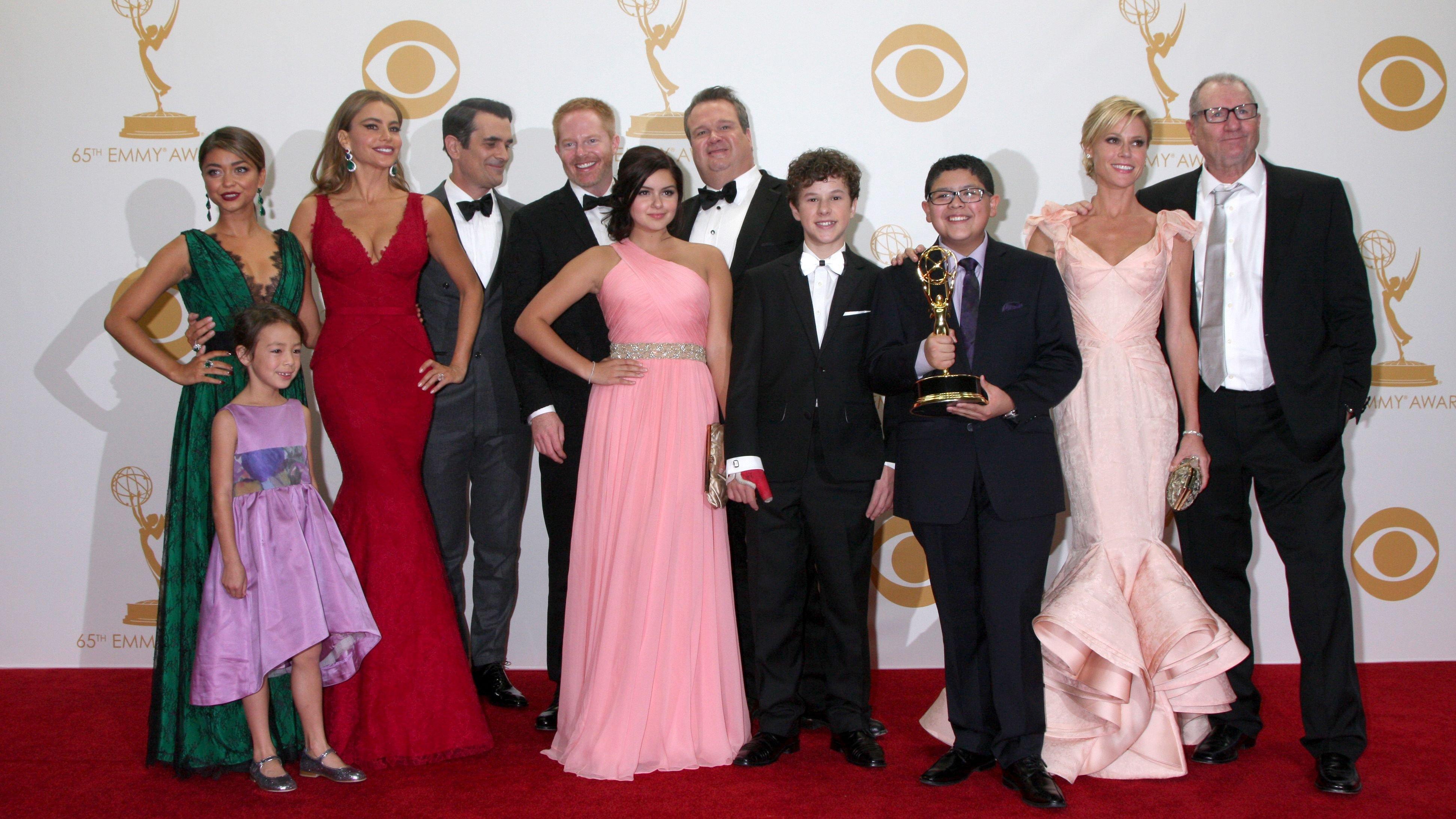 'Modern Family' Cast: What Have They Been Up To Since The Show Ended?
The American family television series Modern Family, created by Christopher Lloyd and Steven Levitan, began airing in September 2009. Following its release, the sitcom became a hit almost instantly. The hilarious mockumentary revolves around three different interrelated types of families living in the Los Angeles area. They try to deal with their children, quirky spouses, and jobs uniquely, often falling into funny situations.
After airing for over a decade, Modern Family finally ended in 2020. For the older cast members, the series' conclusion meant they could take some much-needed time off. On the other hand, for the younger cast members, it marked the end of their very first TV show.
Article continues below advertisement
Two years have passed since the sitcom ended, and fans are curious about the cast members' whereabouts. Here are the details of what they have been up to.
Ty Burell
In Modern Family, Ty took on the role of loveable dad Phil Dunphy, known for his goofy and funny nature. During his time on the show, the actor had other notable voice acting roles, one of which was the beluga whale in the 2016 film Finding Dory. After Modern Family ended, Ty seemed to take voice acting more seriously, and in 2022, he bagged another voice role in the show Duncanville.
Article continues below advertisement
Julie Bowen
Julie was no stranger to TV when she appeared as the judgmental Claire Dunphy, daughter of Jay and wife to Phil, on Modern Family. However, Julie's stint on the show took her career to the next level, the actress has not slowed down. Since the series ended, she has won two Emmy Awards for Outstanding Supporting Actress in a Comedy Series.
In addition to her recent accolades, Julie also took on a voice role in the Disney animated series DuckTales in 2021. According to reports, the actress still has other projects in the works.
Ariel Winter
Ariel skyrocketed to fame playing Alex, the Dunphy family's intellectual and neurotic middle child. She was not new to the big screen when she began starring in Modern Family at age 11. She landed her first professional role at age five, however, her role as Alex Dunphy was her big break.
She would go on to lend herself as a voice actress to big-name shows such as Phineas and Ferb and Sofia the First. As of July 2022, reports have revealed that Ariel was on the set of the Indie thriller Don't Log Off.
Article continues below advertisement
Sarah Hyland
Sarah played Haley, the rebellious oldest daughter of the Dunphy family. Appearing on the show helped Sarah make a name for herself in the industry. Since being a part of Modern Family, she appears to focus more on her singing abilities. She has some viral YouTube videos with Boyce Avenue to her name, including clips of a cover of the song Closer by The Chainsmokers and the song Don't Wanna Know by Maroon 5.
Away from her talents and into her love life, Sarah is happily married to Bachelorette alum Wells Adam. The pair got engaged in July 2019 and tied the knot in August 2022.
Nolan Gould
Nolan played the youngest and not-so-bright Dunphy child, Luke, in Modern Family. Eleven years after he first joined the show, he has grown into a handsome young man. According to reports, he has starred in a few projects since his time on the show. Nolan is also an intellectual genius, once admitting to having an IQ of 150.
Article continues below advertisement
Ed O'Neil
On Modern Family, Ed starred as everyone's favorite father and grandfather, Jay Pritchett. He was already well-known before accepting the role, appearing as Al Bundy on the long-running TV series Married With Children. Since Modern Family ended, Ed appears to have been taking things slow, as he needs some time off to get his energy back.
Sofia Vergara
Sofia made a difference in Modern Family with her role as Gloria Pritchett. Gloria was Jay's loud, funny Colombian wife, who had a loose grasp of English. Throughout her time on the sitcom, Sofia's career and finances took a great leap, as she became the highest-paid female actress in the world for seven years running.
The Hollywood icon would also foray into the business world, selling perfume, clothing, and furniture. In addition, since Modern Family ended, Sofia has hosted Saturday Night Live and Extra and appeared as a judge on America's Got Talent.
Article continues below advertisement
Rico Rodriguez
Rico played Jay and Gloria's sentimental son, Manny, in Modern Family. Since starring in the hilarious mockumentary, he has continued chasing success in the movie industry. According to reports, Rico has featured in a few small productions and one major production.
Jesse Tyler Ferguson
Since playing Jay's son and Cameron's partner, Mitchell Pritchett, on Modern Family, Jesse has returned to his theatrical roots. He has taken on some Broadway roles in The Tempest and Spamalot and also appeared in Taylor Swift's You Need To Calm Down music video. In addition, Jesse has a cookbook to his name, Food Between Friends, which he published in 2022.
Eric Stonestreet
Before playing Cameron, Mitchell's love interest, in Modern Family, Eric was known for his roles as Ronnie Litre on CSI and a hotel desk clerk on Almost Famous. Now, Eric has two Emmy Awards to his name and voice work credits for a few shows, two of which are Sofia the First and You're Not a Monster.