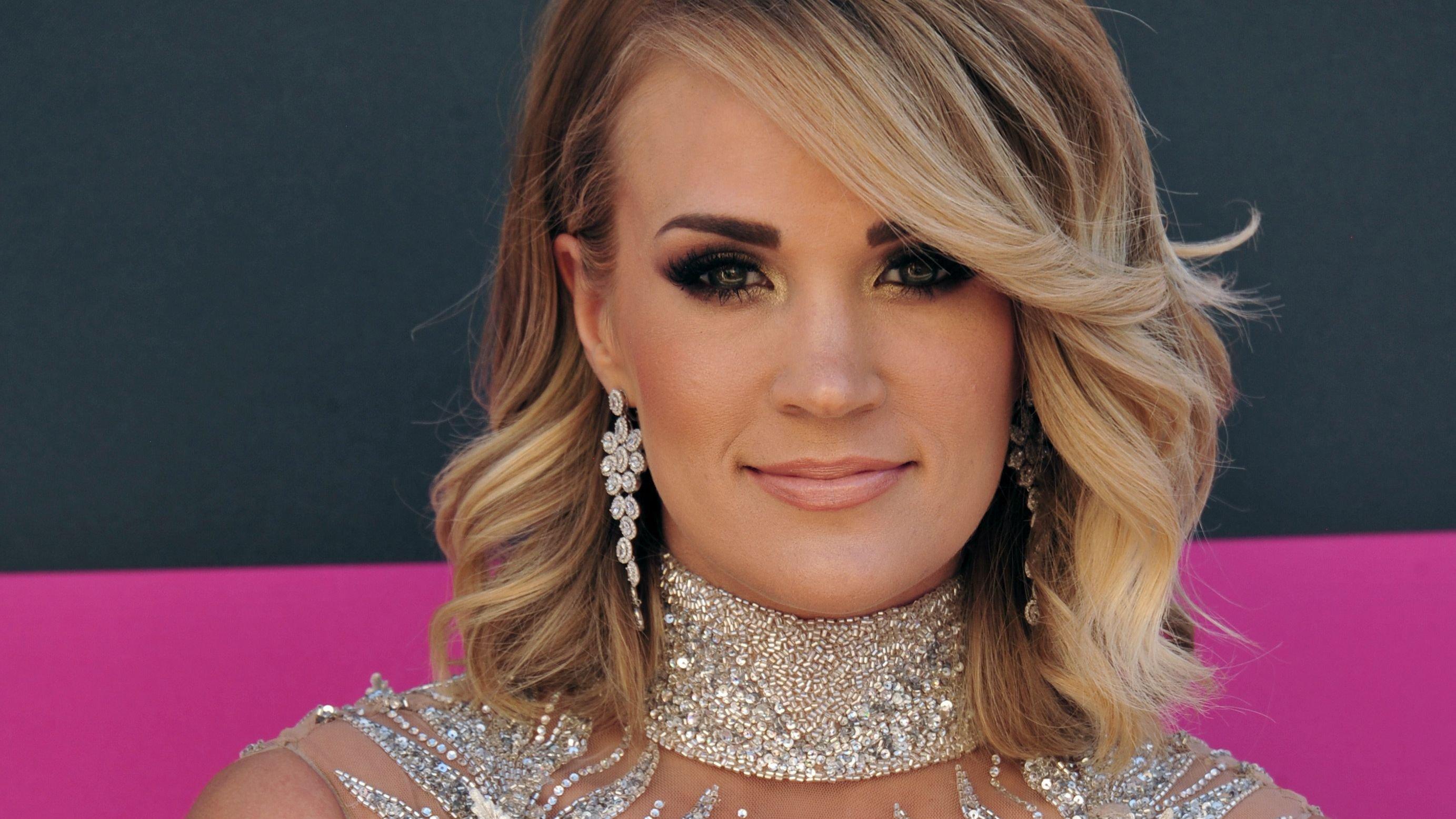 Carrie Underwood Shows Off Her Amazing Physique On Stage
Carrie Underwood has set Kansas City and Instagram on fire. The country singer and CALIA founder has been enjoying her Denim & Rhinestones tour in 2022, one that's seen her Las Vegas Residency temporarily on hold, but nobody's complaining. Carrie has also been keeping her Instagram followers updated on her live shows, and a recent share showed off the vocals and the figure. Carrie looked sensational as she flaunted her gym-honed frame while in a stylish stage look, and fans couldn't hit like fast enough. Carrie posted earlier today and for her 11 million+ followers.
Article continues below advertisement
Sizzling In Kansas City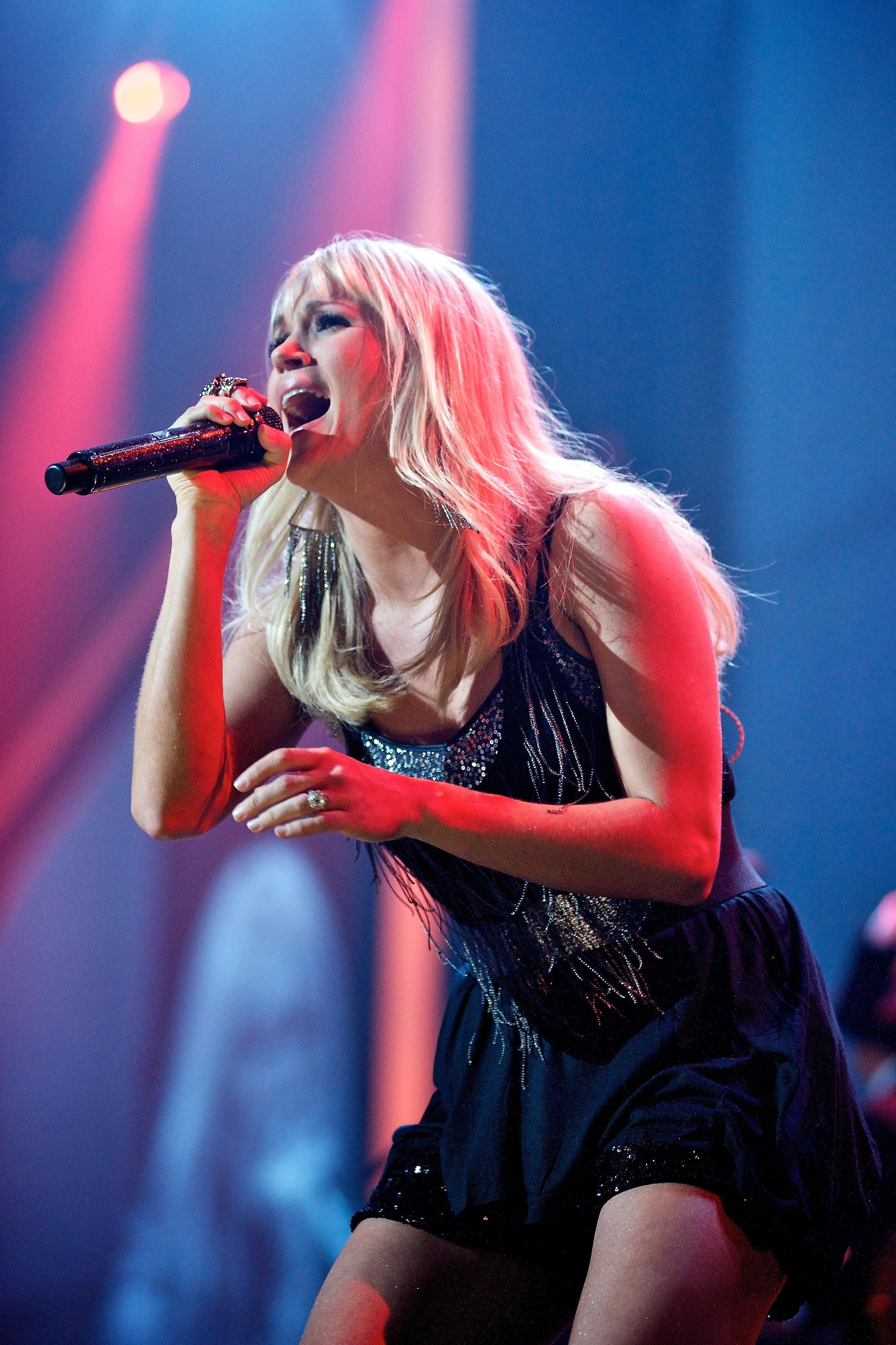 Carrie's gallery opened with a close-up. The "Southbound" hitmaker was belting out a number and holding a mic, also peeping hints of her outfit. Fans here saw her in a sleeveless blue top as she rocked flawless and curled blonde locks, plus pink eyeshadow.
Anyone swiping got a different look. Here, Carrie was leaning back while delivering a song and wearing tiny and embellished black hot pants, plus a tight and striped top in white and gray. All legs as she drew attention to her figure, the mom of two also wore fun cowboy boots shouting out her country edge. Further photos included some aerial acrobatics as Carrie got brave with the stage props.
Sending Thanks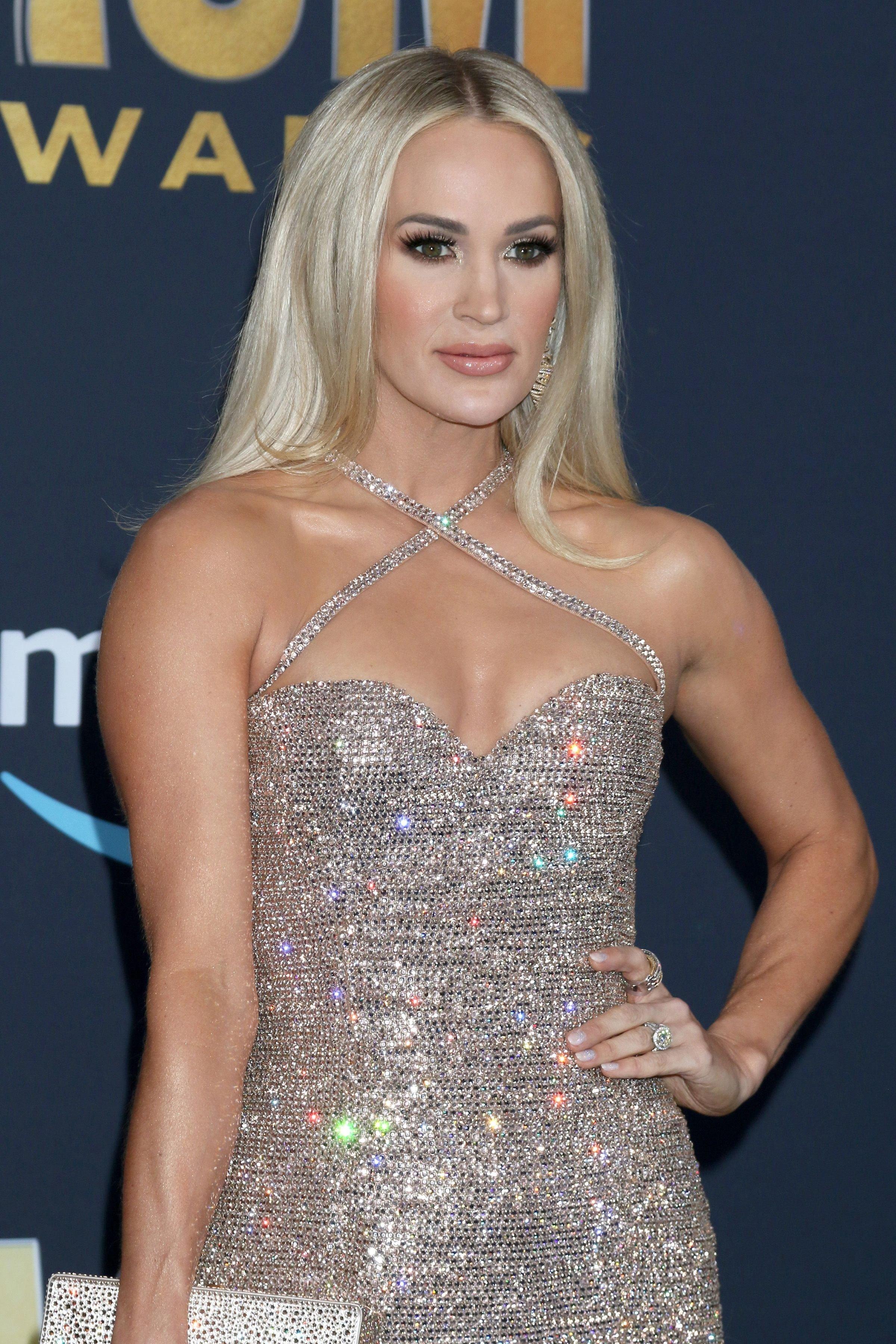 In a caption, the singer wrote:
Fans have left over 23,000 likes. Carrie has also been making 2022 headlines for her Denim Rhinestones alum - the EP's cover sees the star rocking a tight denim minidress covered in rhinestones. She's also spoken out about the record.
Article continues below advertisement
Opening Up On 2022 Album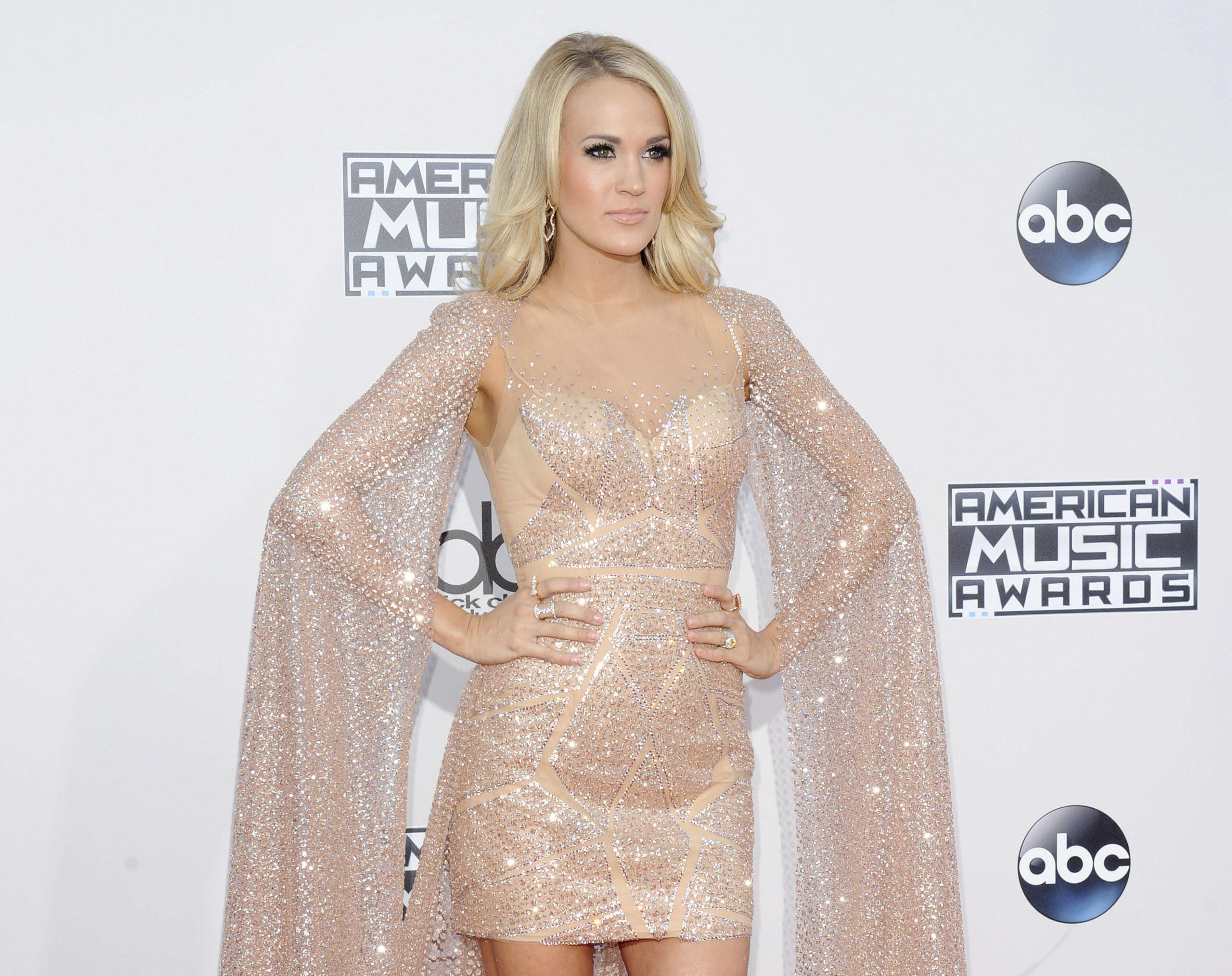 Speaking to Billboard, Carrie opened up on what inspired her music for this album. She revealed:
"I wanted to have fun from the get-go. That was definitely mission number one. With some other albums, it took me writing for a while before I figured out where the album's gonna go. It's got a lot of vintage sparkle. It's not solidly throwback, but we have a couple of songs that are a little more '70s feel and some that are in the '80s pop world and some '90s rock stuff, and obviously country. But we wanted to have music that was fun and felt good."
More To Come!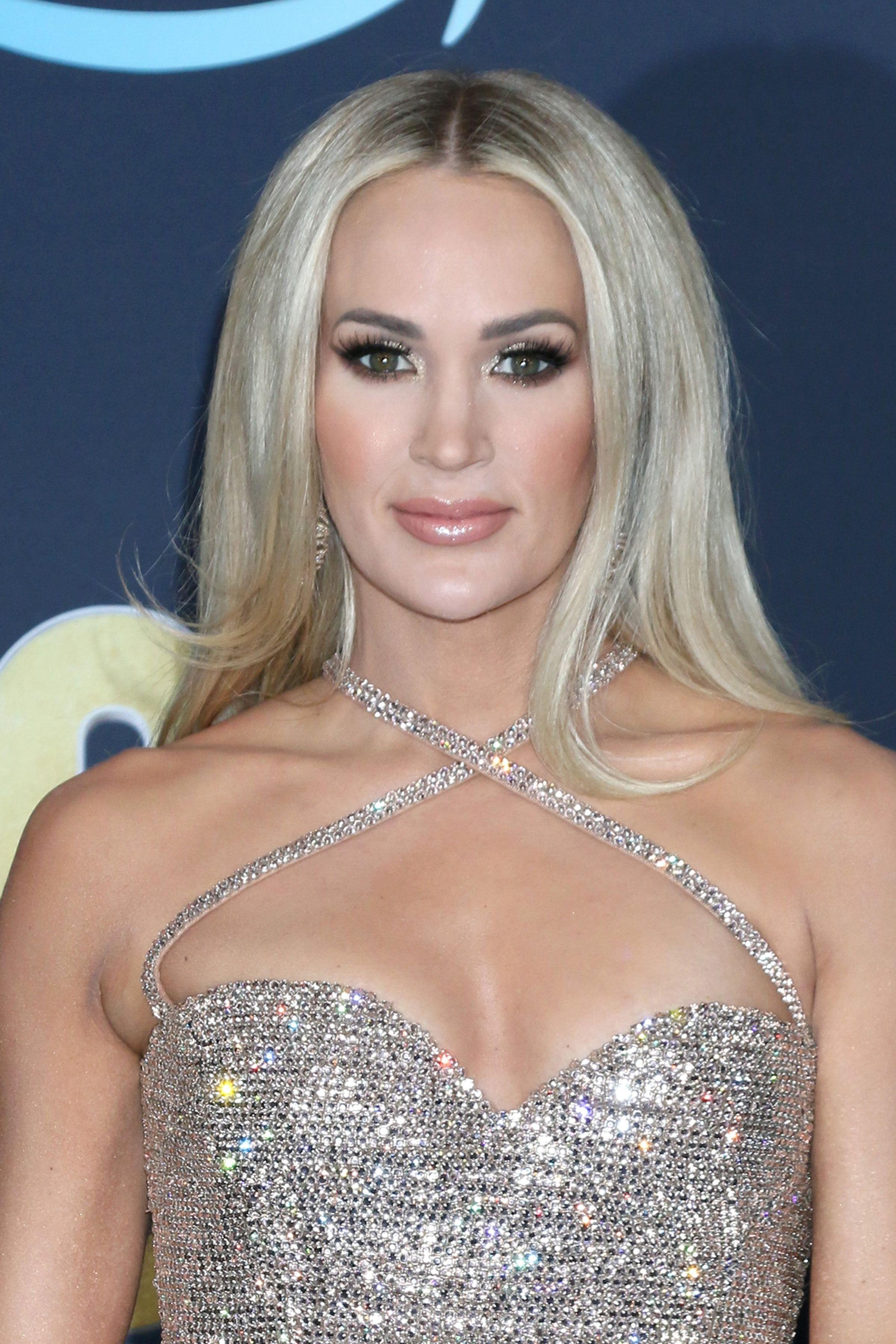 In 2023, Carrie will resume her Las Vegas Residency, a prestigious spot also enjoyed by stars including singers Britney Spears and Celine Dion.