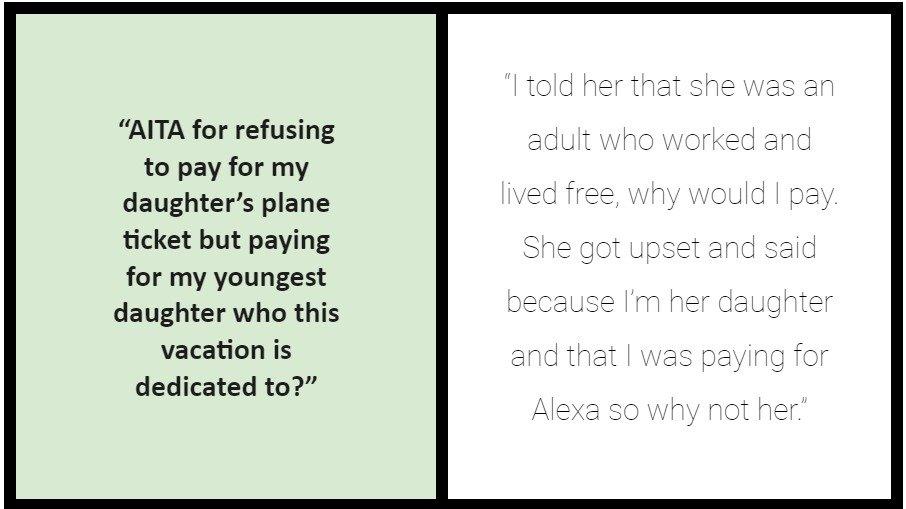 Parent Wonders If It's The Right Decision To Refuse Paying For Adult Daughter's Plane Ticket On Family Vacation
Parents covering their children's expenses are typical in most families. But, when they are over 18 years old and already have a paying job, should they still be entitled to these perks? One dad taught his daughter a lesson by not paying for her plane ticket for their upcoming family vacation. This resulted in a whole lot of family drama.
Article continues below advertisement
A father who is known on Reddit as Minute-Common-6625 shared his dilemma on the platform. According to him, they have been planning a family vacation for her 16-year-old daughter Alexa, who has been doing so well in school. Because his eldest daughter, Kate, is already 23 years old, has a job, and has been living in his home rent-free, he asked her to pay for her own plane ticket. She got furious and even ranted about their family drama on a TikTok, making her dad and her sister look bad.
The dad is now asking the community: "AITA for refusing to pay for my daughter's plane ticket but paying for my youngest daughter who this vacation is dedicated to?"
Scroll down for more on his story.
This Father On Reddit Is Rewarding His Youngest Daughter With A Vacation But Making His Eldest One Pay For Her Own Ticket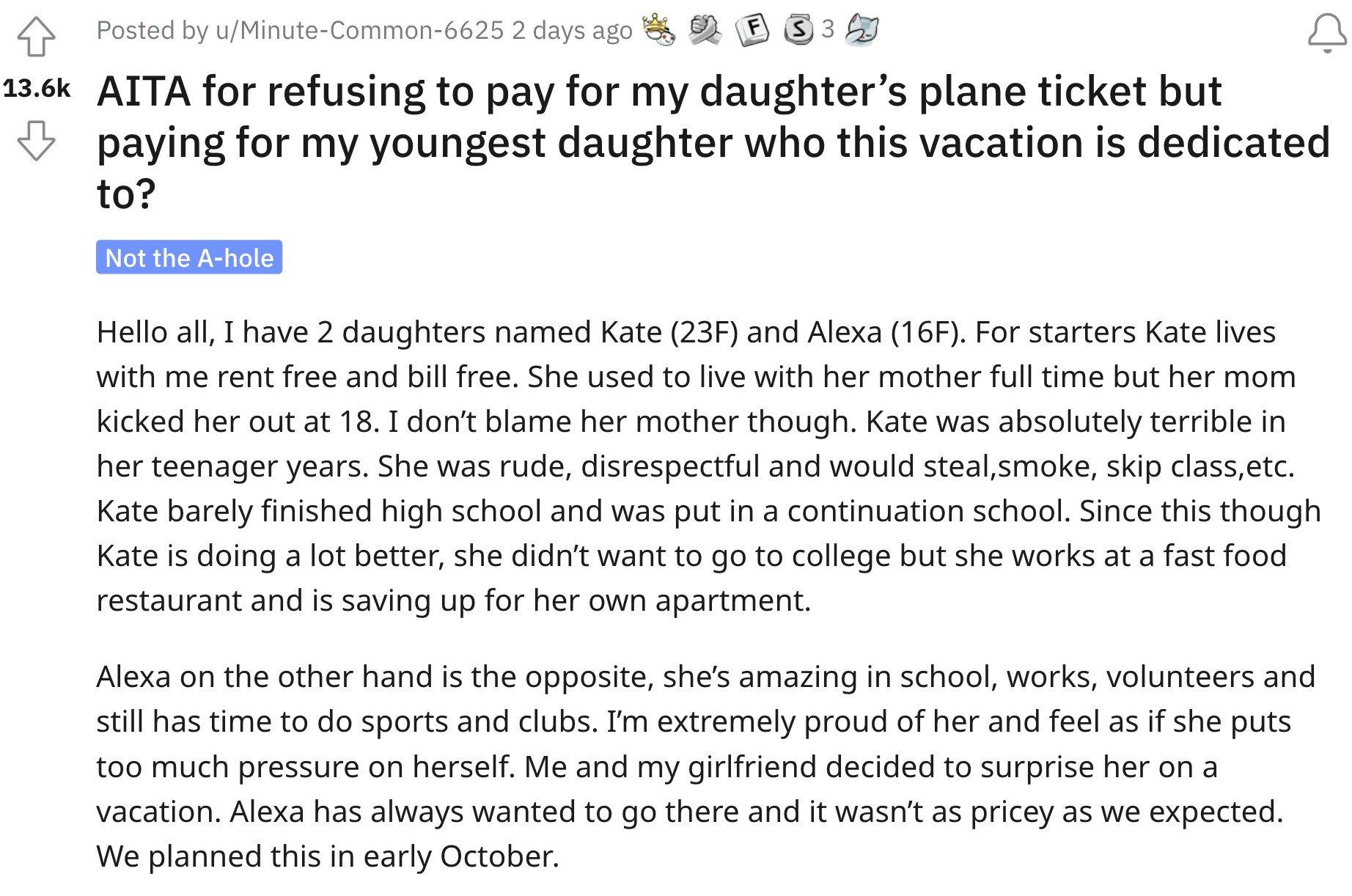 Article continues below advertisement
Daughter Got Angry And Thought She Should Get A Free Ticket Too

She Got On TikTok To Expose Their Family Drama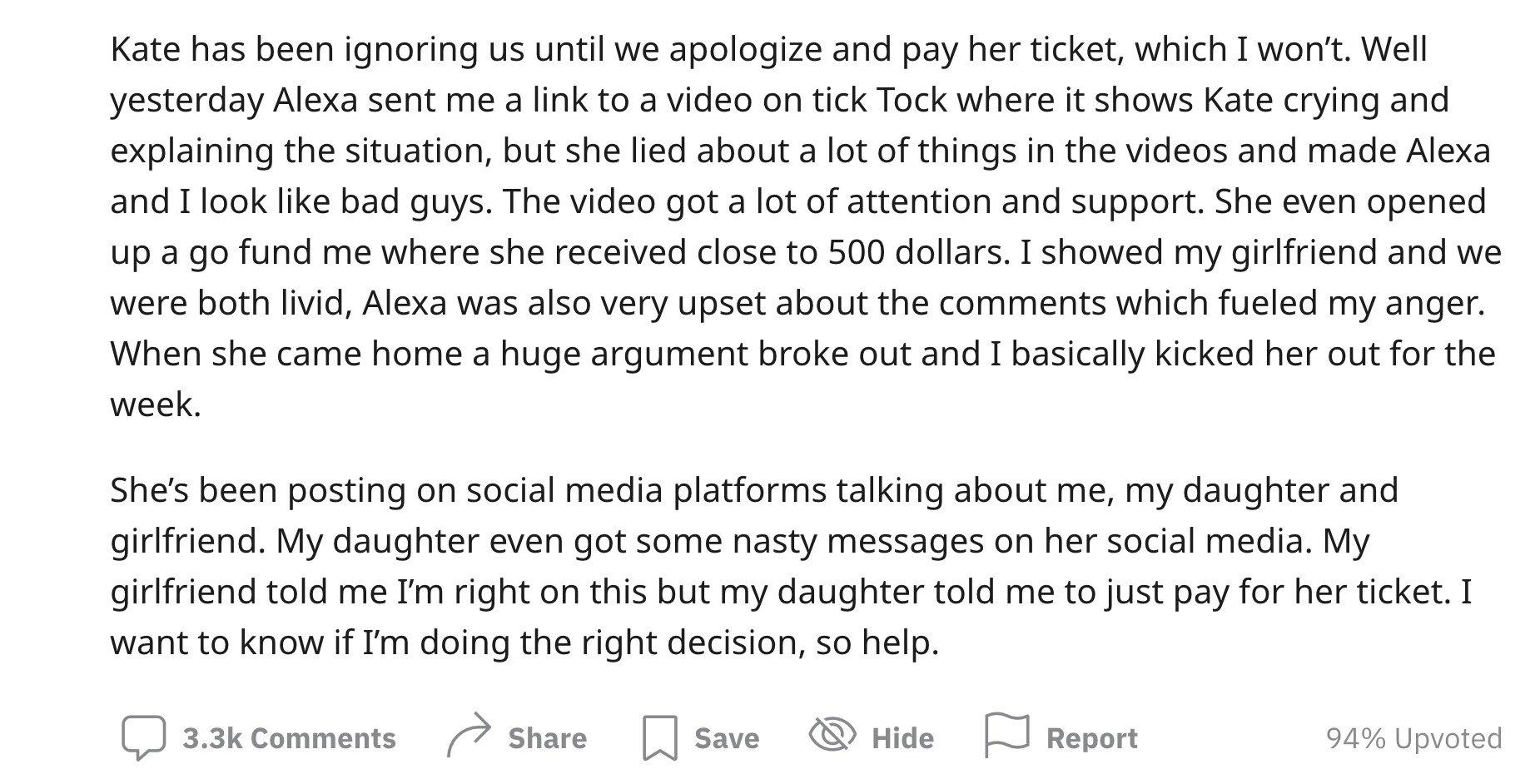 Article continues below advertisement
Teaching Kids About The Value Of Money
Family dynamics can get complicated when adult children still live in their parents' home. While there are parents who have no problem with spending for their kids, there are also many who want to teach financial independence to their children.
According to child psychologist Dr. Amanda Gummer, it is in a child's best interest to learn about the value of money early on. This helps them develop good money habits, which carry on to adulthood.
"As children get older, encouraging them to save up for things they want and earn money towards them, helps them develop good habits. You can also teach them about credit - if they save up for something and buy it outright it is cheaper than getting it straight away and having to earn off the balance," Gummer tells Yahoo.
Kids who become too dependent on their parents may find it more difficult to reach financial success when they become adults.
Some Think The Dad's Request Was Entirely Reasonable

Article continues below advertisement
Others Think Dad's Favoritism Isn't Healthy And Is Causing Kate To Act Up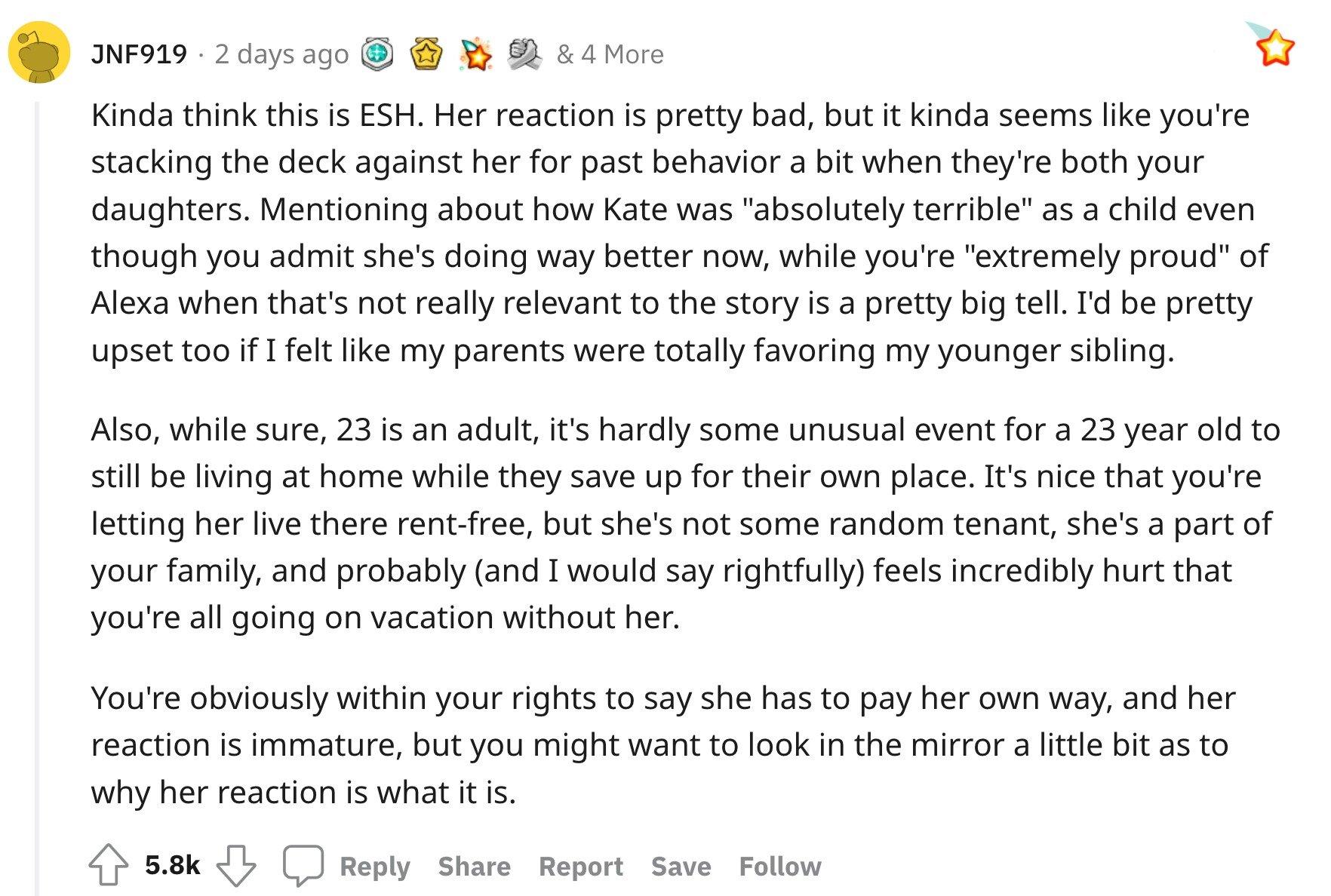 This Commenter Suggested Family Therapy