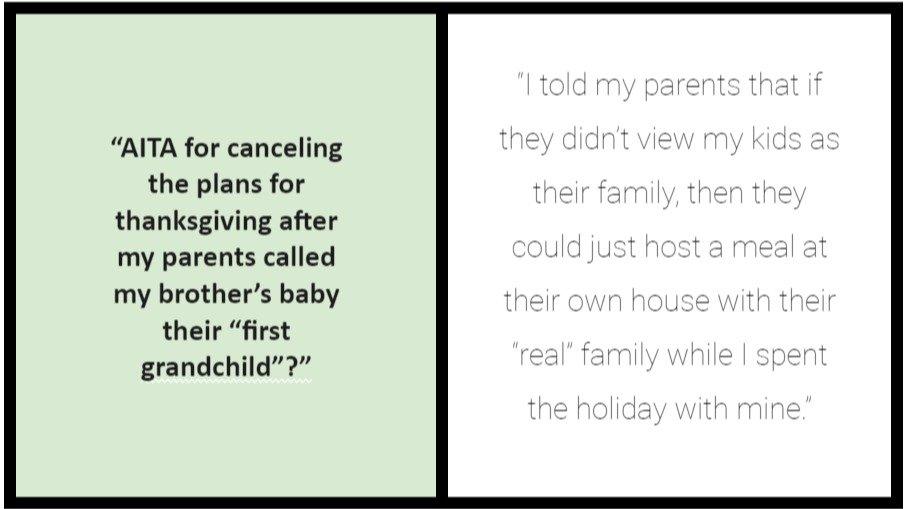 Woman Cancels Thanksgiving Plans After Parents Refuse To Call Her Adopted Children Their Grandchildren
Family gatherings can sometimes get complicated, especially when there is underlying tension going on. For one woman, an undiscussed family issue became apparent after her parents made an insensitive comment that disregarded her adopted children.
User throwawayz_12345, a 32-year-old female, shared her awkward situation on Reddit. According to her, she was deeply hurt when her parents called her brother's baby the "first grandchild", seemingly overlooking her adopted children with her wife, Ava. The comment was also spoken in front of her kids, making it even more insulting.
Offended by the remark, the Redditor decided to cancel Thanksgiving, which they were supposed to be hosting. She hopped on the AITA subreddit and asked the community:
Article continues below advertisement
"AITA for canceling the plans for thanksgiving after my parents called my brother's baby their "first grandchild"?"
Scroll down to see more of her story.
Her Parents Disregarded Her Adopted Children, So She Canceled Thanksgiving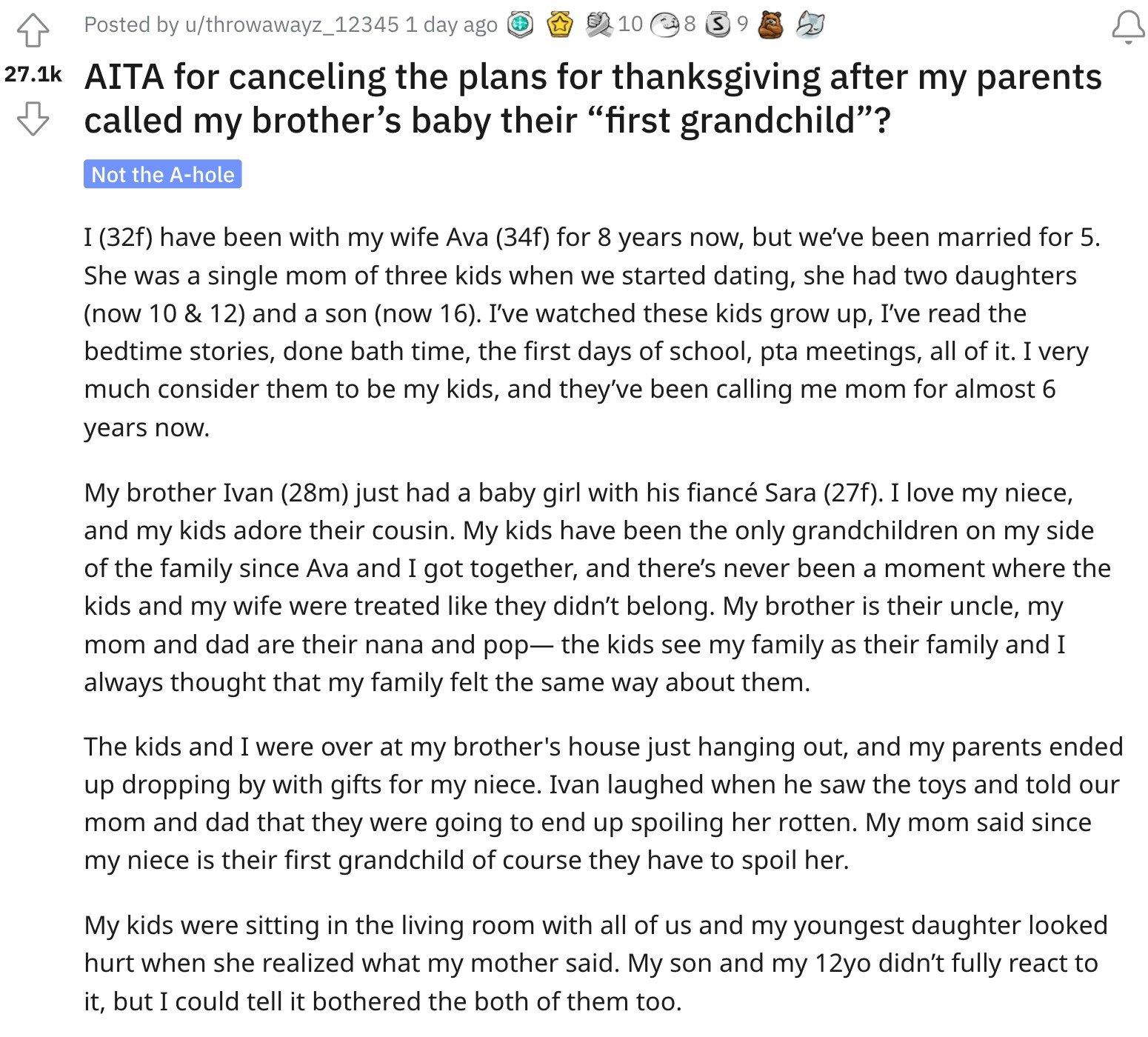 Article continues below advertisement
Parents Said That Because The Adopted Kids Are Not Their Blood, They Weren't Really Their Grandchildren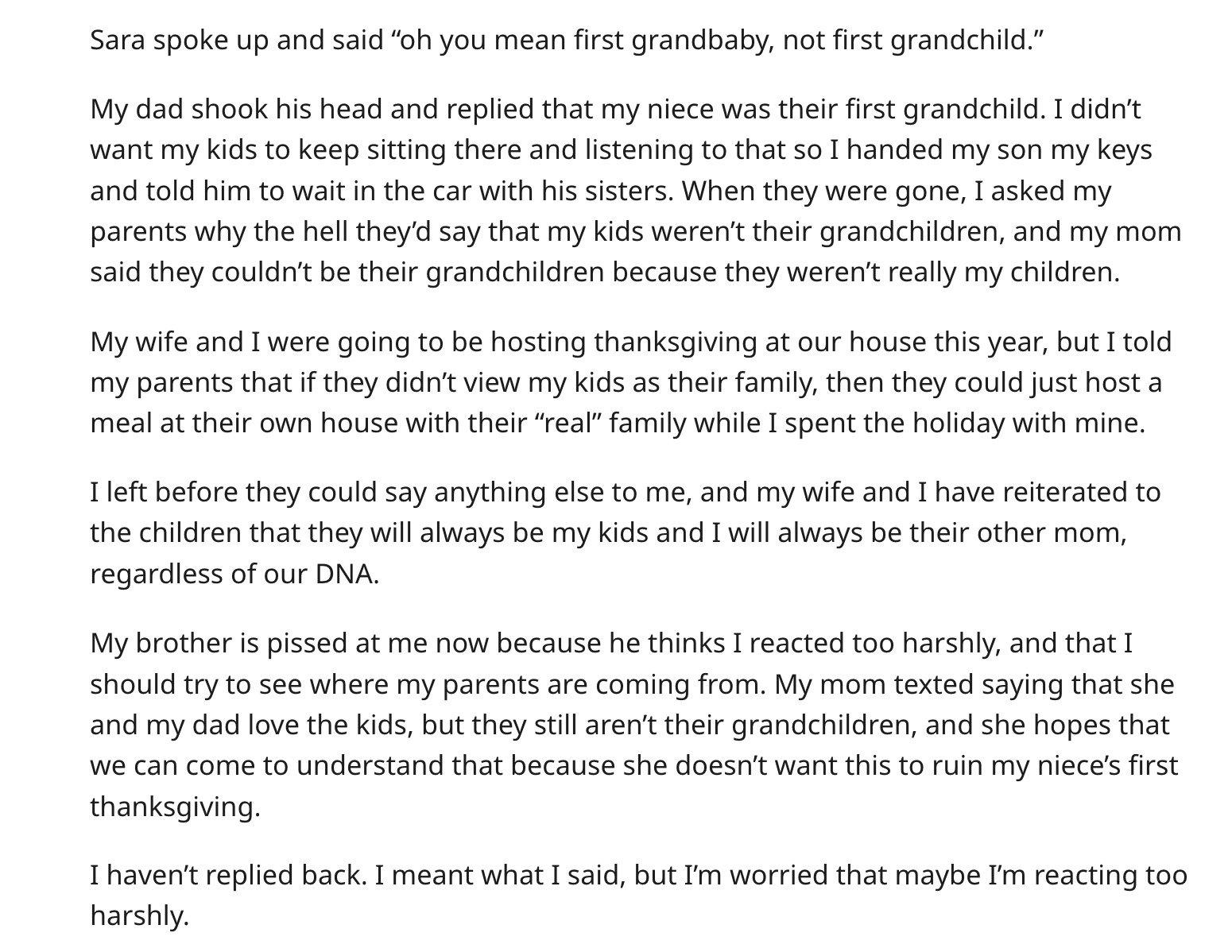 The Redditor Explains That She Legally Adopted The Kids 4 Years Ago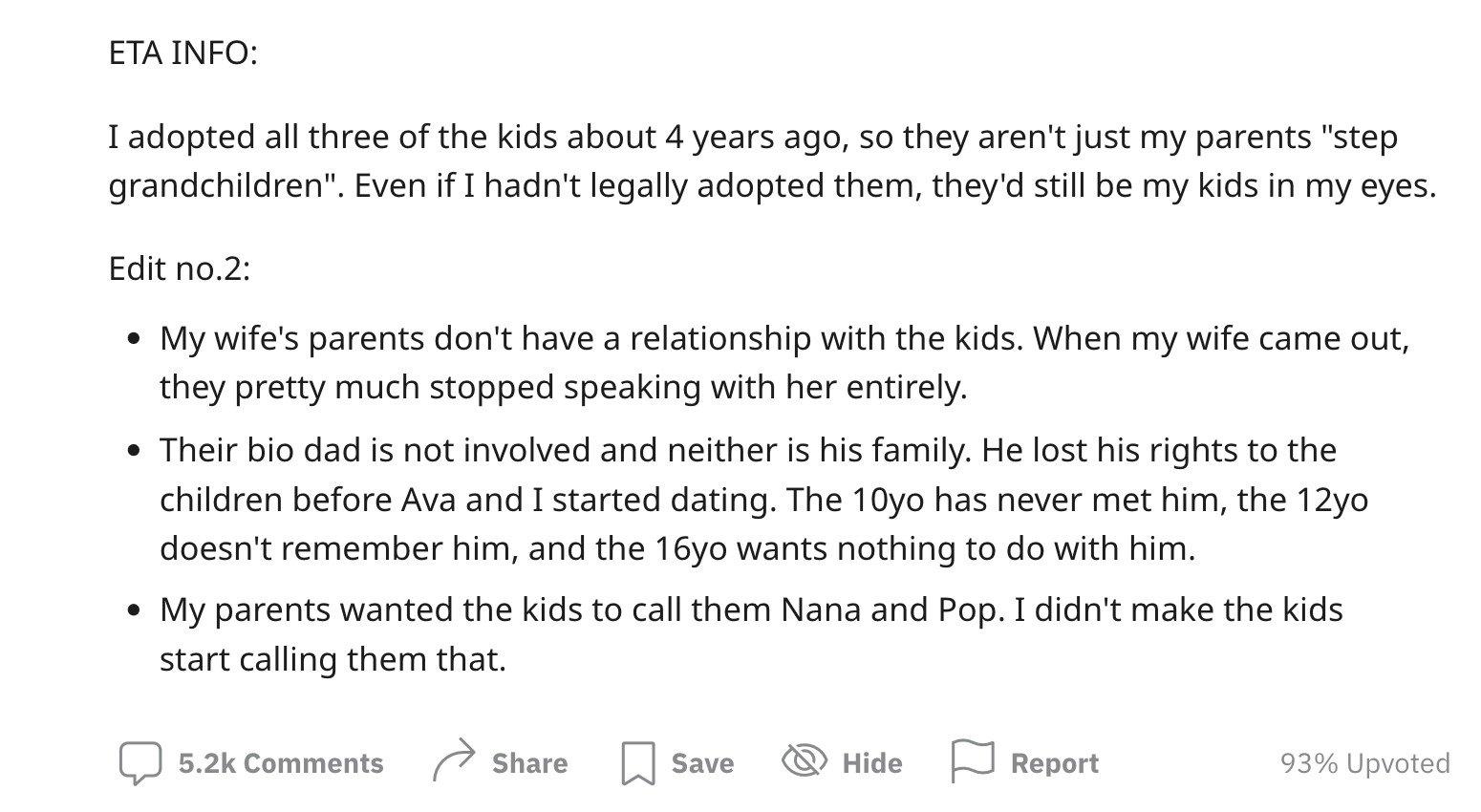 Article continues below advertisement
The Challenges Adopted Children Face
According to a study published in Science Direct, adopted children tend to have more mental health problems than their nonadopted peers. Because these kids experience grief, separation, and loss at an early age, it is not uncommon for them to go through complex trauma, which can lead to fear, anxiety, and depression. Their self-esteem and identity are also often challenged as they navigate society with the label of being "adopted".
This is most likely why the Redditor was being protective of her kids. She didn't want to further add emotional damage as they have already been through a lot. As explained in her edit, the kids don't have a relationship with their other grandma or their biological dad. Having a sense of belonging is essential to their well-being and development.
The original poster later explained that she feels like she may have been a jerk for reacting too harshly. But, she was firm in saying that those comments should have never been said in front of the children.
"I know that I can't control how they feel, and that yes it's true my kids aren't related to them, but if they genuinely feel that way I don't think it should've been said in front of my children. Regardless, I think I might be an AH for reacting the way I did."
Redditors Agreed That Sis-In-Law Sara Was A Rockstar For Trying To Diffuse The Situation

Article continues below advertisement
This Commenter Shared That Feeling Rejected Can Cut Really Deep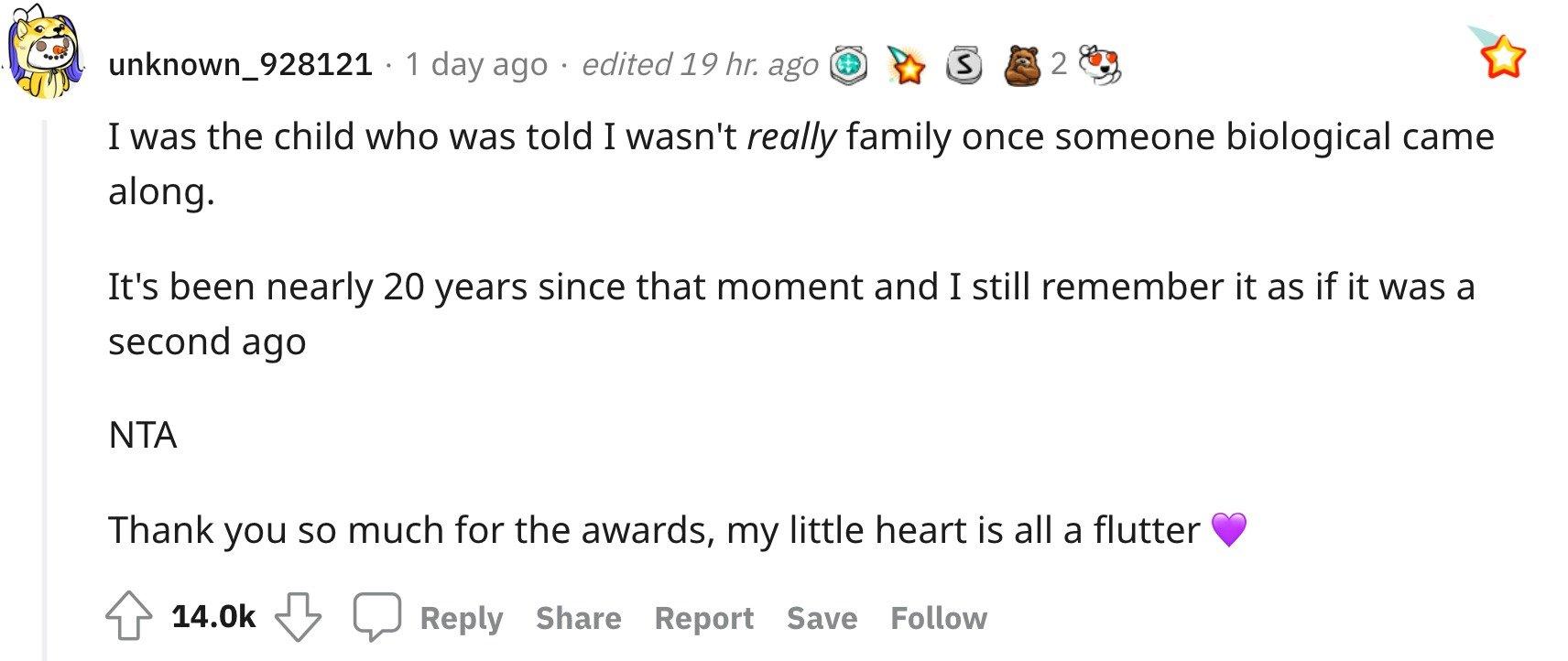 Another One Said That This Can Drive The Family Apart