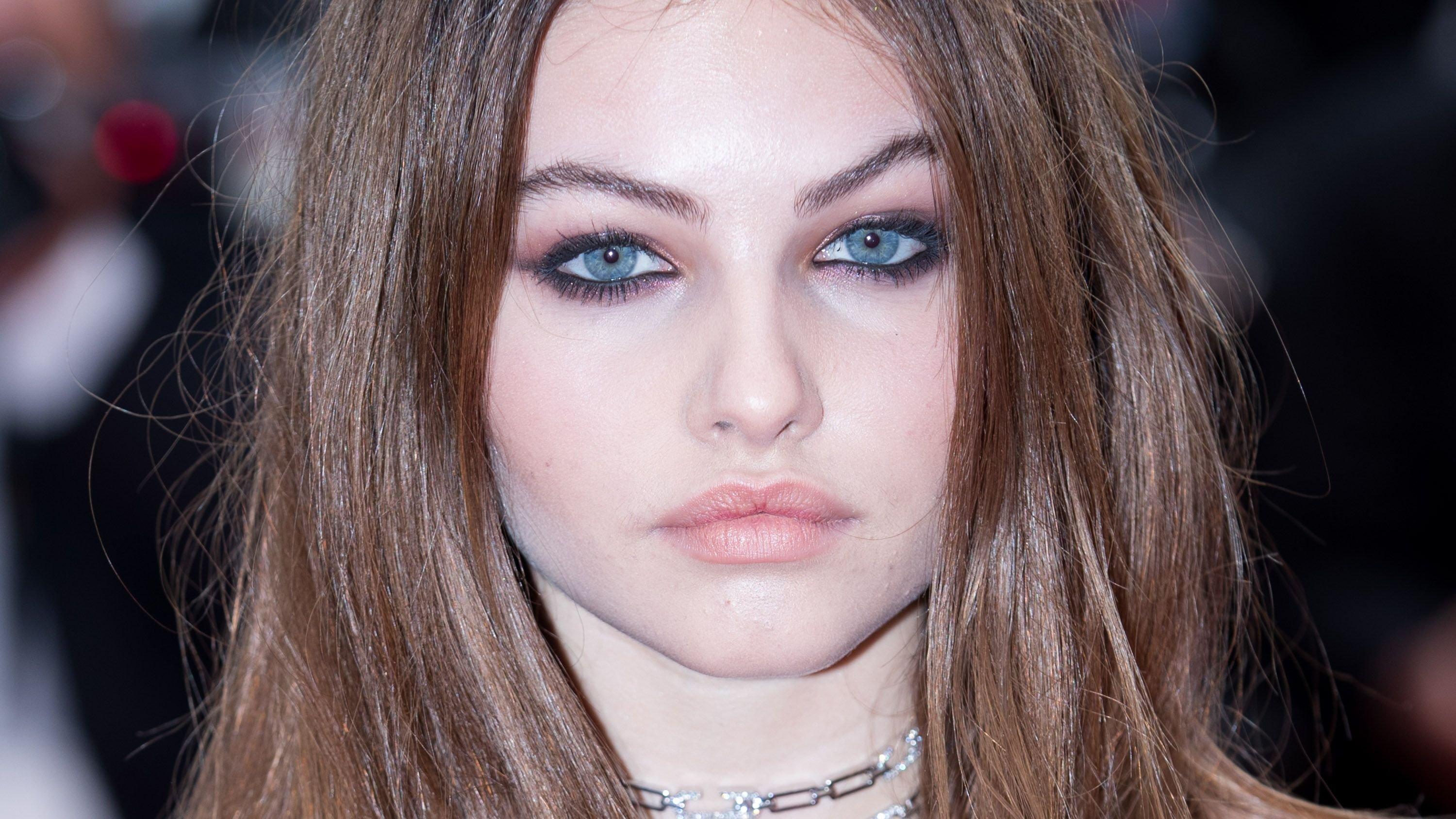 'World's Most Beautiful Girl' Thylane Blondeau Looks Flawless In The Sun
Thylane Blondeau was sun-kissed and gorgeous in a trio of selfies posted on Instagram earlier this week. Fresh from repping Fendi in a leather mini skirt on her feed, the French model shouted out another brand near and dear to her heart in a slideshow of close-ups spotlighting her APM Monaco bling.
Article continues below advertisement
Thylane Blondeau Glows In New Selfies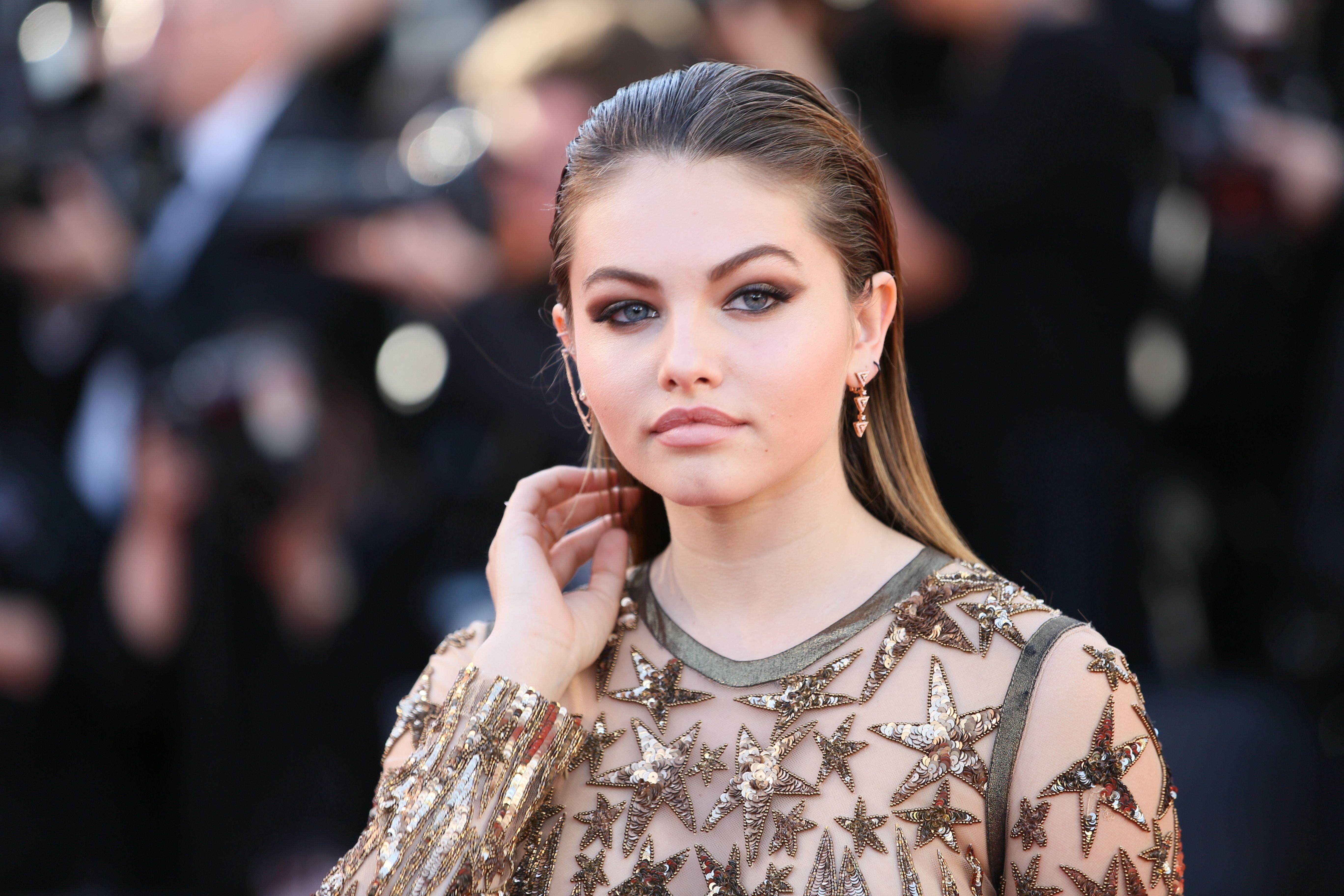 Chilling out on a balcony with dark sunglasses to shield her eyes, the "world's most beautiful girl" soaked up the sun with her back leaned against the wrought iron railing. She was sitting on a wooden bench and tilted her head back to give fans a close view of her stone-encrusted triple earrings. She rocked an elegant drop-down piece paired with a hoop and a stud, with two other pieces adorning her helix. Her long tresses were pulled back in a sleek ponytail so as not to obscure the jewelry, falling down over the balcony railing in chic multiple braids.
See her Instagram post below!
Cheeky With Her Tongue Out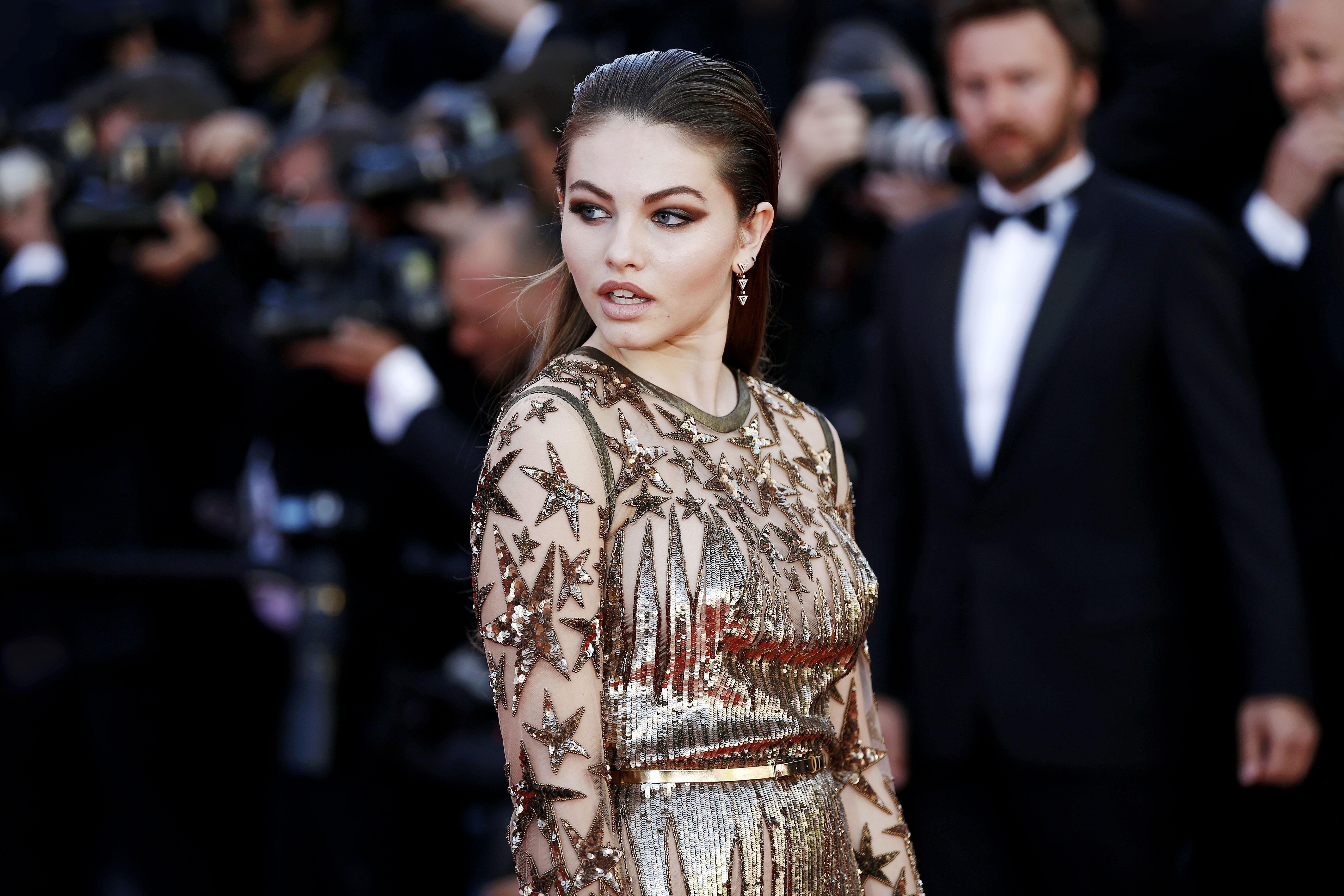 The close angle only showed a glimpse of Thylane's outfit, revealing a cozy light-gray sweater with a button-down neckline. Fully unbuttoned, it was pulled down on her shoulders, exposing her bra straps in a darker shade of gray.
In the first two slides, Thylane kept things professional with elegant poses that offered a good look at her glam. Her mascara-highlighted lashes were visible through the semi-transparent shades, while a touch of blush sparkled on her cheek.
In the final photo, she let loose with her tongue playfully sticking out. A gorgeous Parisian backdrop of Haussmann architecture beneath a clear blue sky gave prominence to her beauty.
Article continues below advertisement
Star Of The Gothique Collection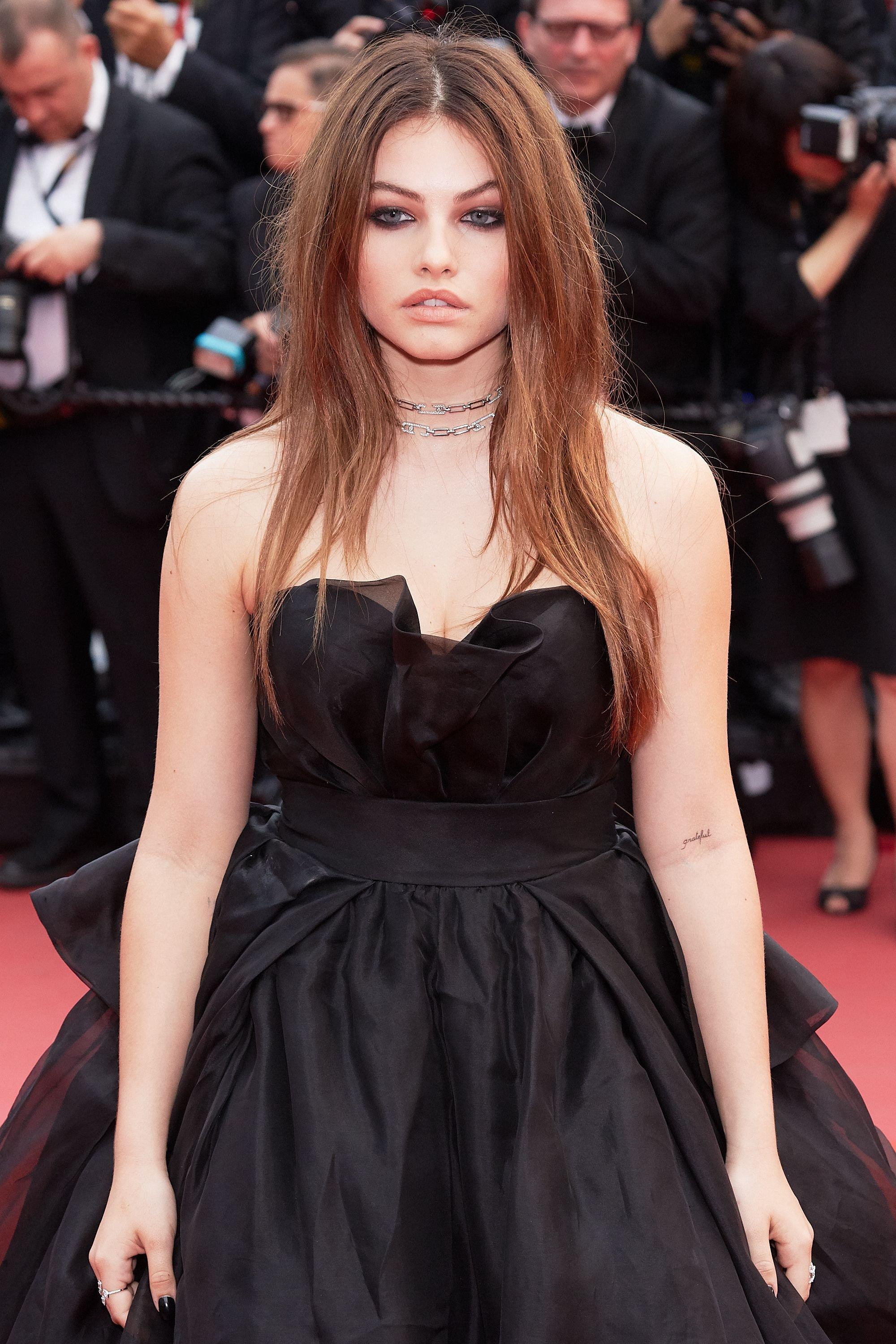 A long-time APM Monaco gal, Thylane is the face of the new Gothique jewelry collection, which features dazzling black-and-white pieces in asymmetric styles "made to recreate iconic punk rock looks," according to the brand's website.
For this latest campaign, the 21-year-old stunned in a shimmery turquoise robe dress while delivering more balcony chic. Changing her accessories a couple of times, she tugged on her open skirt and flashed her toned legs, thrilling fans with an eyeful of braless cleavage.
Miu Miu Throwback
Thylane's outfit in the selfies was a familiar one, as the French beauty was seen sporting the exact same look at Paris Fashion Week in early October. In photos from the Miu Miu Womenswear S/S 2023 show, the model gave off casual-sexy vibes in black leather micro shorts and a polo sweater with a trendy argyle print. She tucked her top in her Miu Miu undies that stretched past the low waistline of her shorts and finished off the ensemble with long gray socks and clunky black loafers.
"My 6th @miumiu show 😱 !!! Thank you so much for having me ❤️ I love u guys so much," she wrote on Instagram.