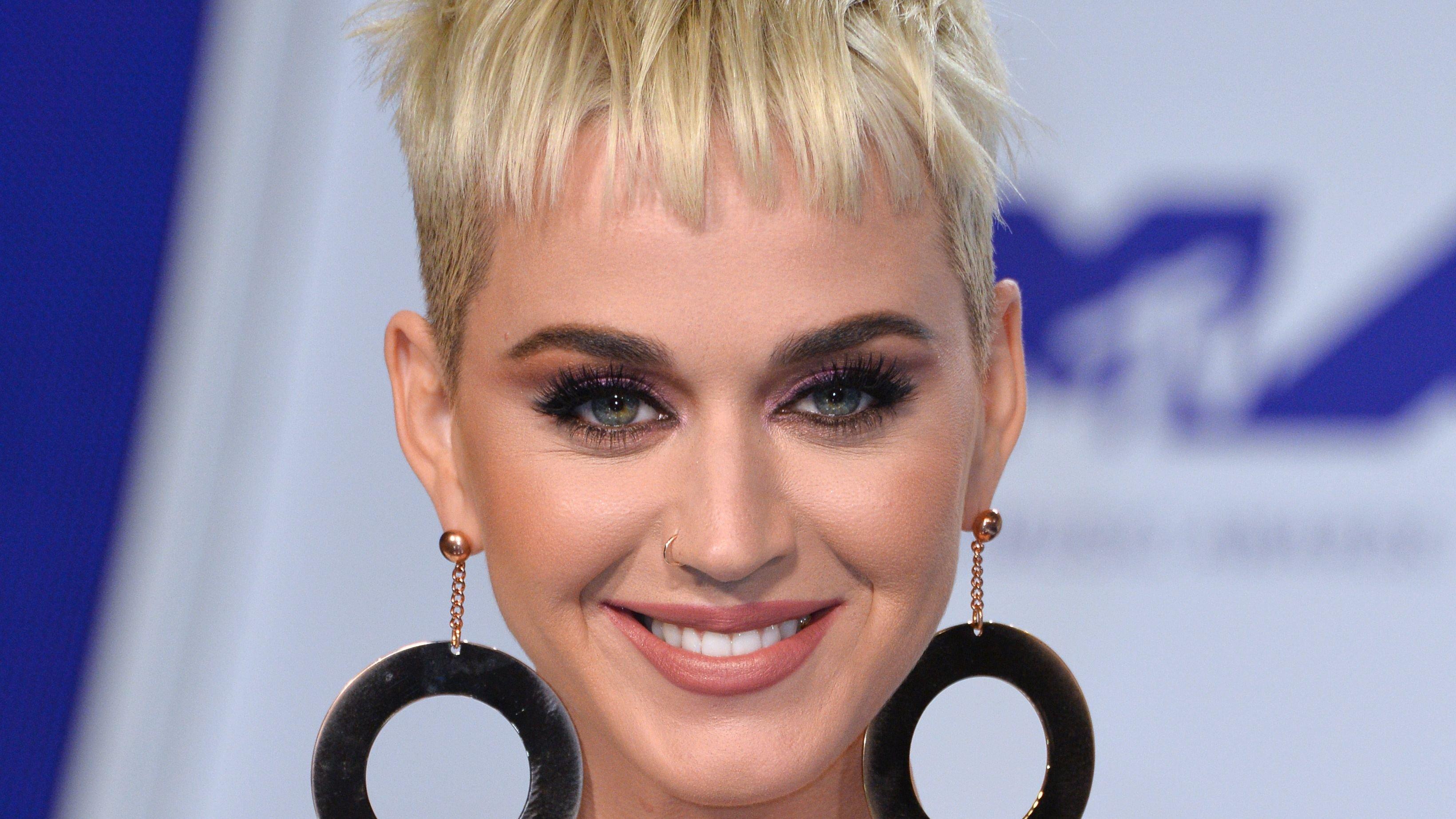 Katy Perry Flaunts Major Cleavage In Denim Dress
Katy Perry pulled up to the CMA Awards, serving us major Dejavu in her denim outfit. The star is an A-List singer and keeps it that way with her fashion on and off the red carpet.
The outfit unlocked a core memory from 2014, when she donned a similar outfit, sending waves across Hollywood and getting everyone to steal that one look from her and dress like the pop star.
Article continues below advertisement
Bold In Blue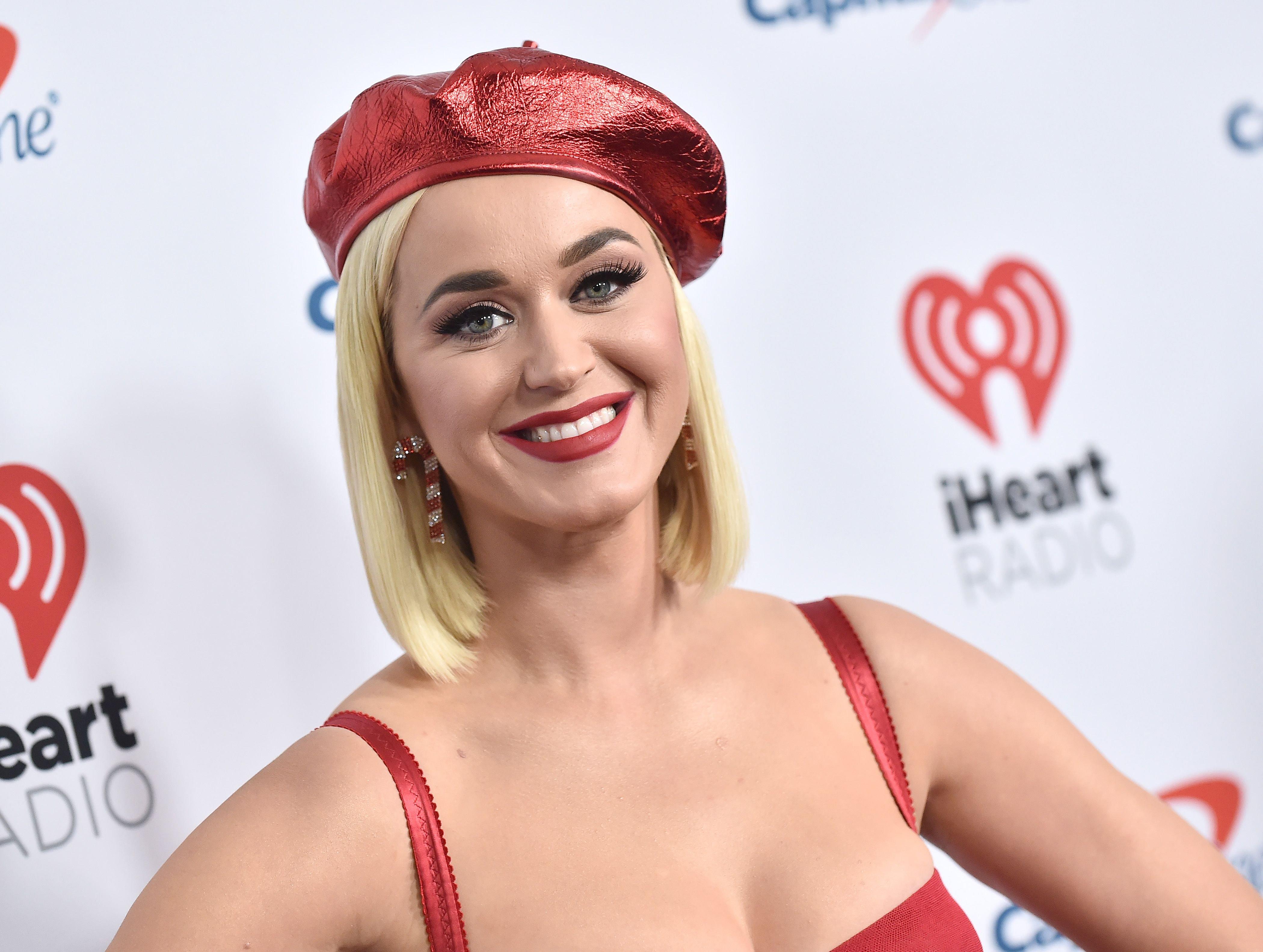 The award-winning singer is a denim vision in this chic and edgy ensemble at the CMA Awards on Wednesday hosted by Luke Bryan and Peyton Manning. A sea of paparazzi swarmed her as she reenacted her 2014 MTV Video Music Awards look, where she wore a denim Versace outfit.
Perry gave a first look at the outfit on her Instagram, wearing an off-shoulder, light wash denim jumpsuit designed by Marques Almeida accompanied with a large bow at the waist because she's a gift that keeps on giving.
A Very Important Detail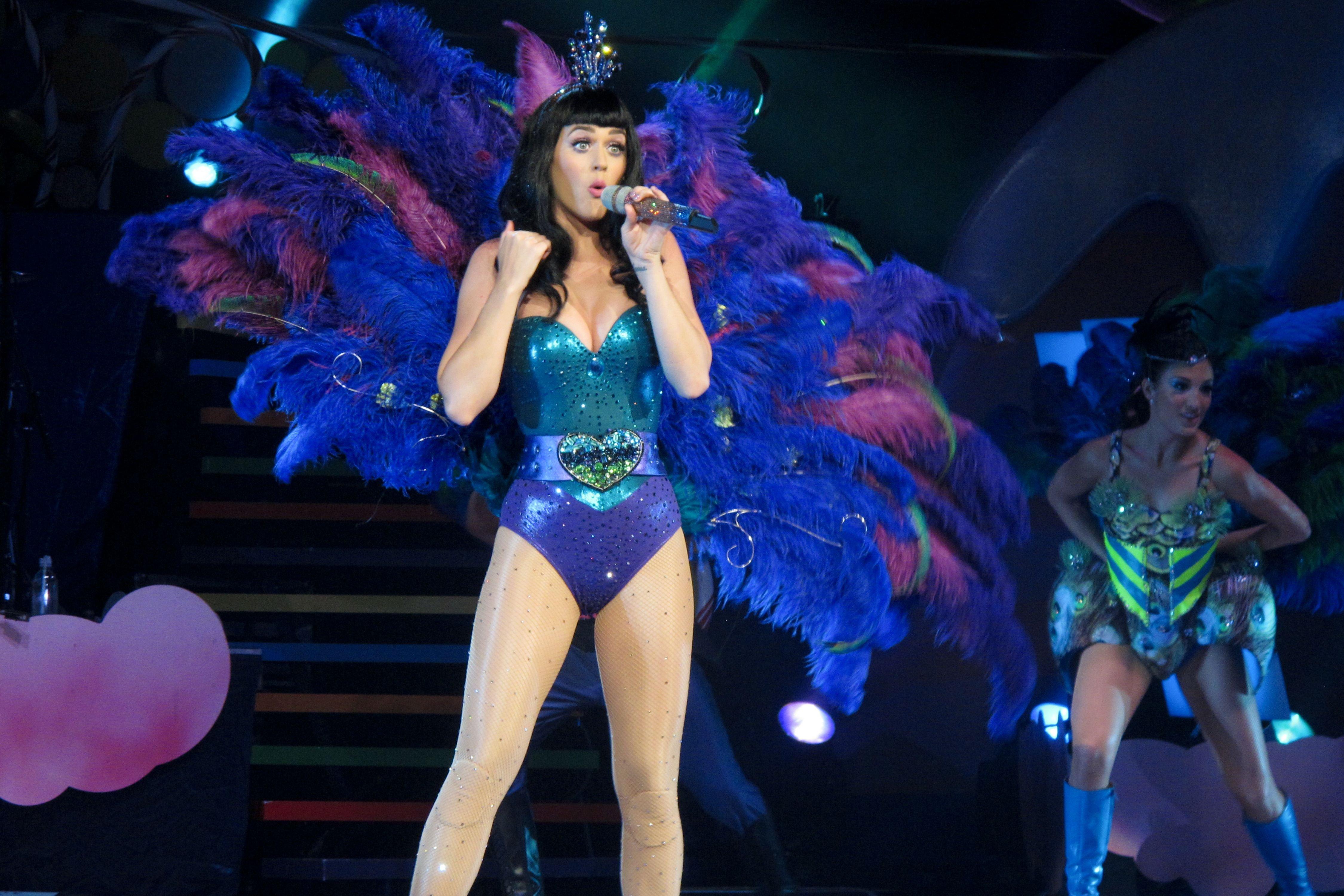 The dress featured a deep plunging neckline that flaunts her ample bosoms and fresh, glowing skin. She paired the trendy look with silver choker rings, earrings, and studded heels.
Her rich dark fell softly on her shoulder in a deep middle part with a smoky eye and glossy pink lip.
At the 2014 MTV VMAs, the actress donned a patchwork denim and studded sweetheart dress with her date, rapper Riff Raff who also wore denim channeling their inner Britney Spears and Justin Timberlake's 2001 American Music Awards look.
The star sang her heart out on stage with Thomas Rhett, performing their hit single Where We Started.
Article continues below advertisement
Denim On Stage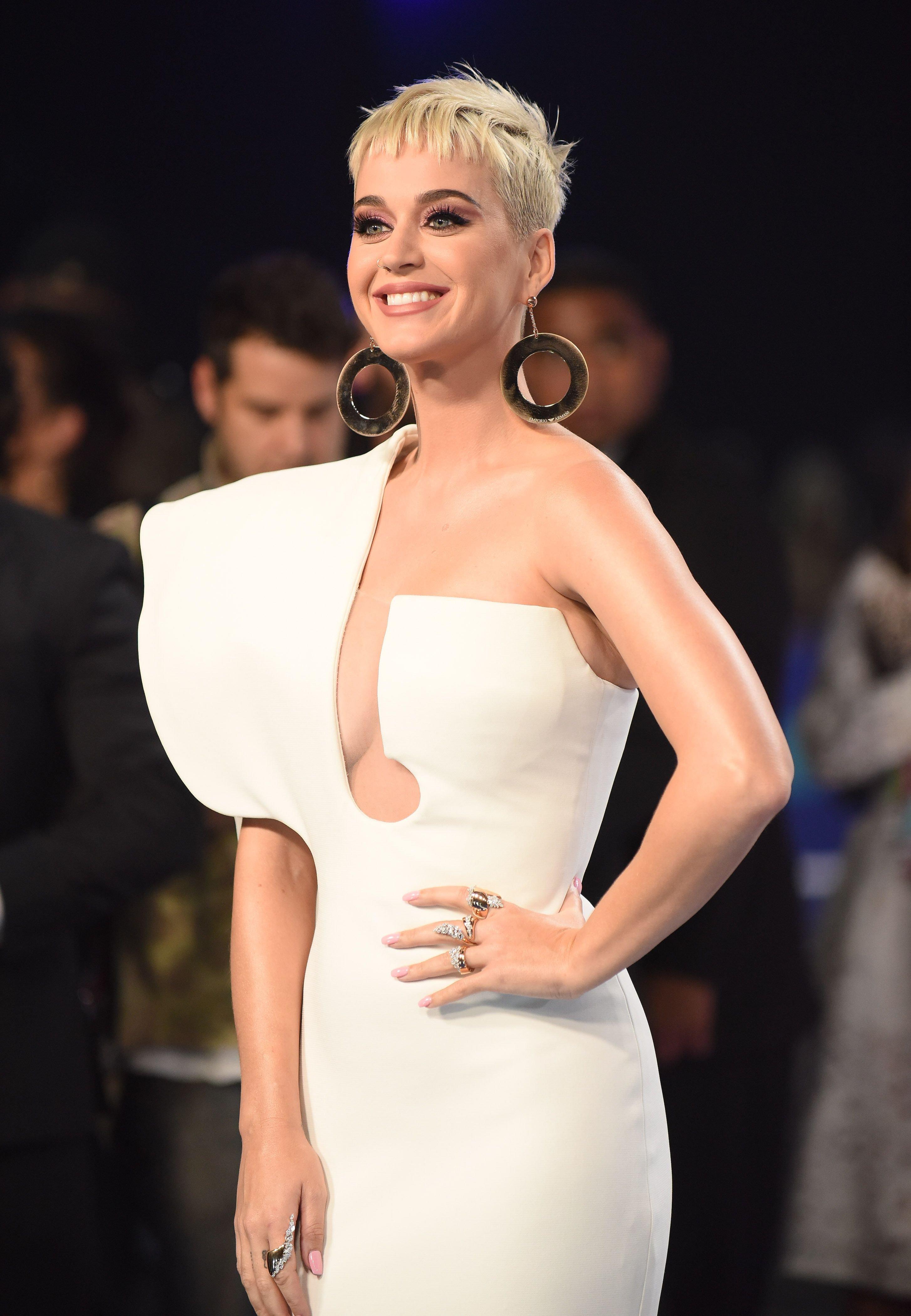 The pop star changed into another denim number for her performance with Rhett. She gave us her best country style in a strapless dark denim dress with thigh-high slit and fringe end. However, the real drama was under the outfit as she donned sexy fishnet tights with black boots and rounded off her looks with the classic cowboy hat.
An Homage To Britney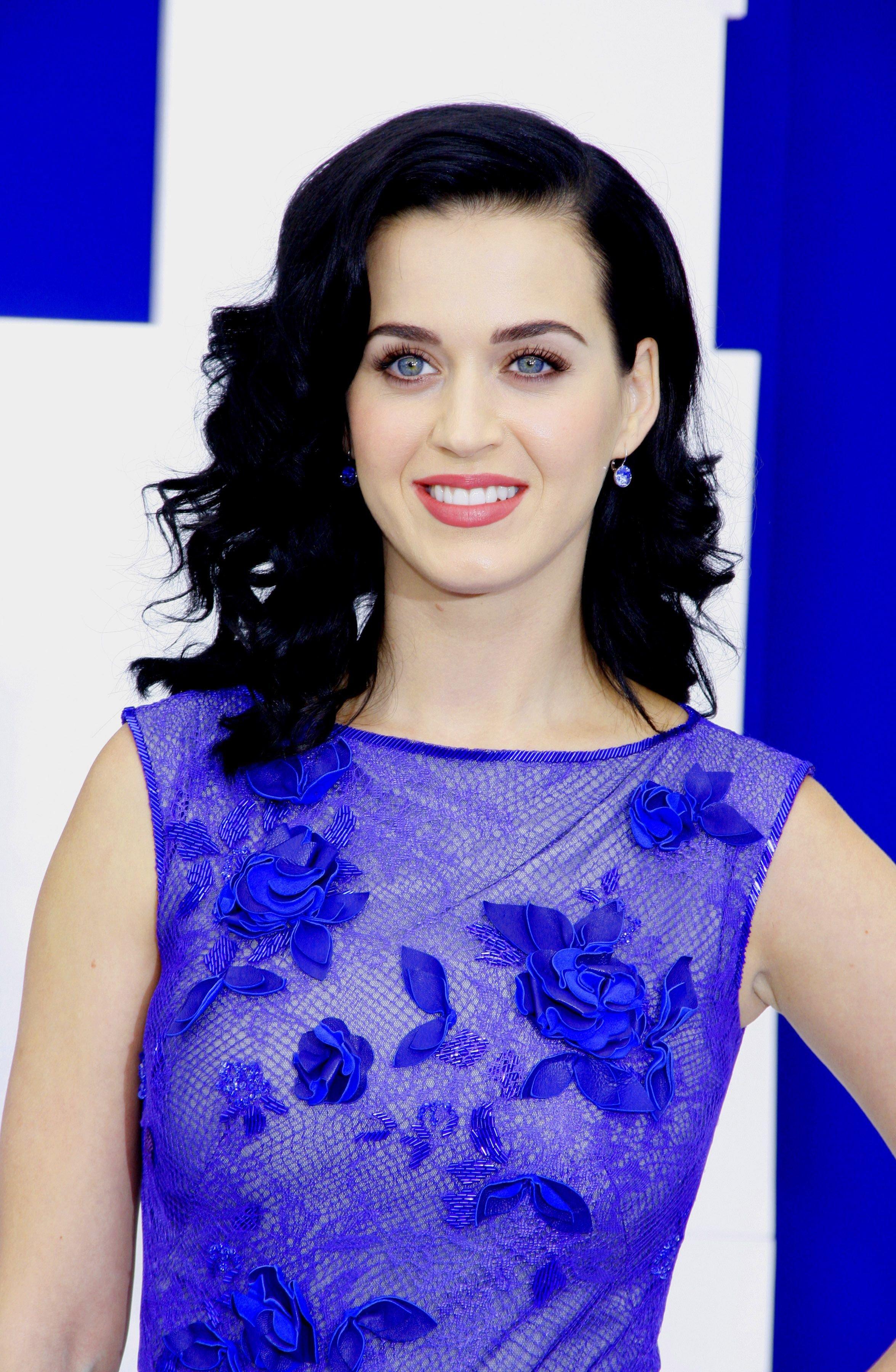 Earlier this year, the 38-year-old singer spoke about her jaw-dropping 2014 VMAs look during Mo Heart's Amazon Music digital series The Walk In and how she told rapper Riff Raff to be her date.
And we both wore matching Versace that actually pays homage to Justin and Britney. That moment Britney gave us was the moment and I wanted to pay my respects.
-
Well, that was such an iconic look that will forever stay in our core memory.