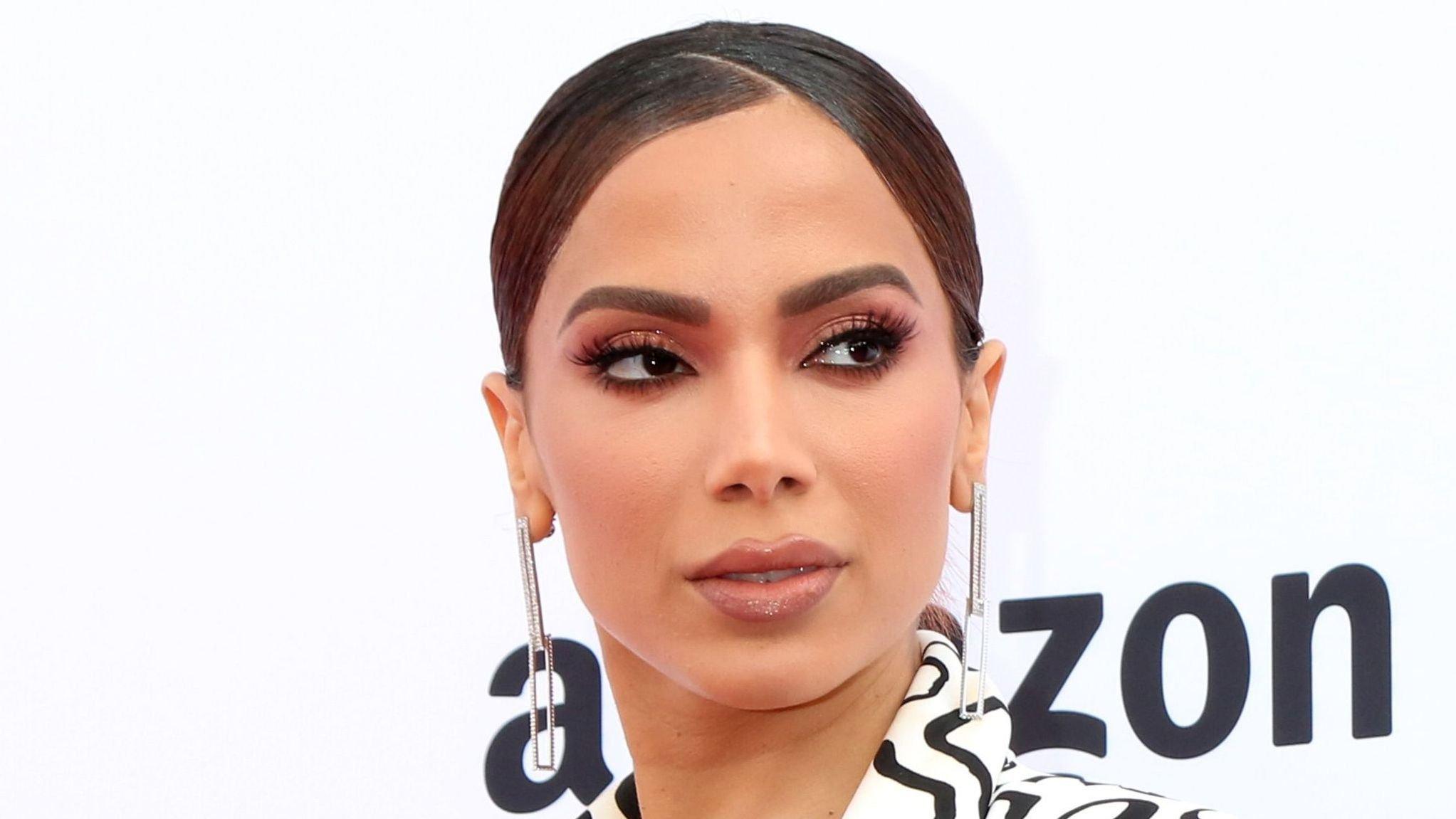 Anitta Stuns In Nothing But Underwear And Thigh-High Boots
Anitta is undoubtedly the queen of thigh-high boots, but this time she makes a racy appearance to her 63 million fans, who can't seem to keep their cool as she is only shown in her underwear with the boots. Anitta previously made a major fashion statement while performing her Evolver song at the Savage X Fenty Volume 4 while donning a long-sleeve fishnet catsuit with leather harness detailing. We still are not over that look; now, she has set the IG on fire again.
Article continues below advertisement
When The Category Says Slay!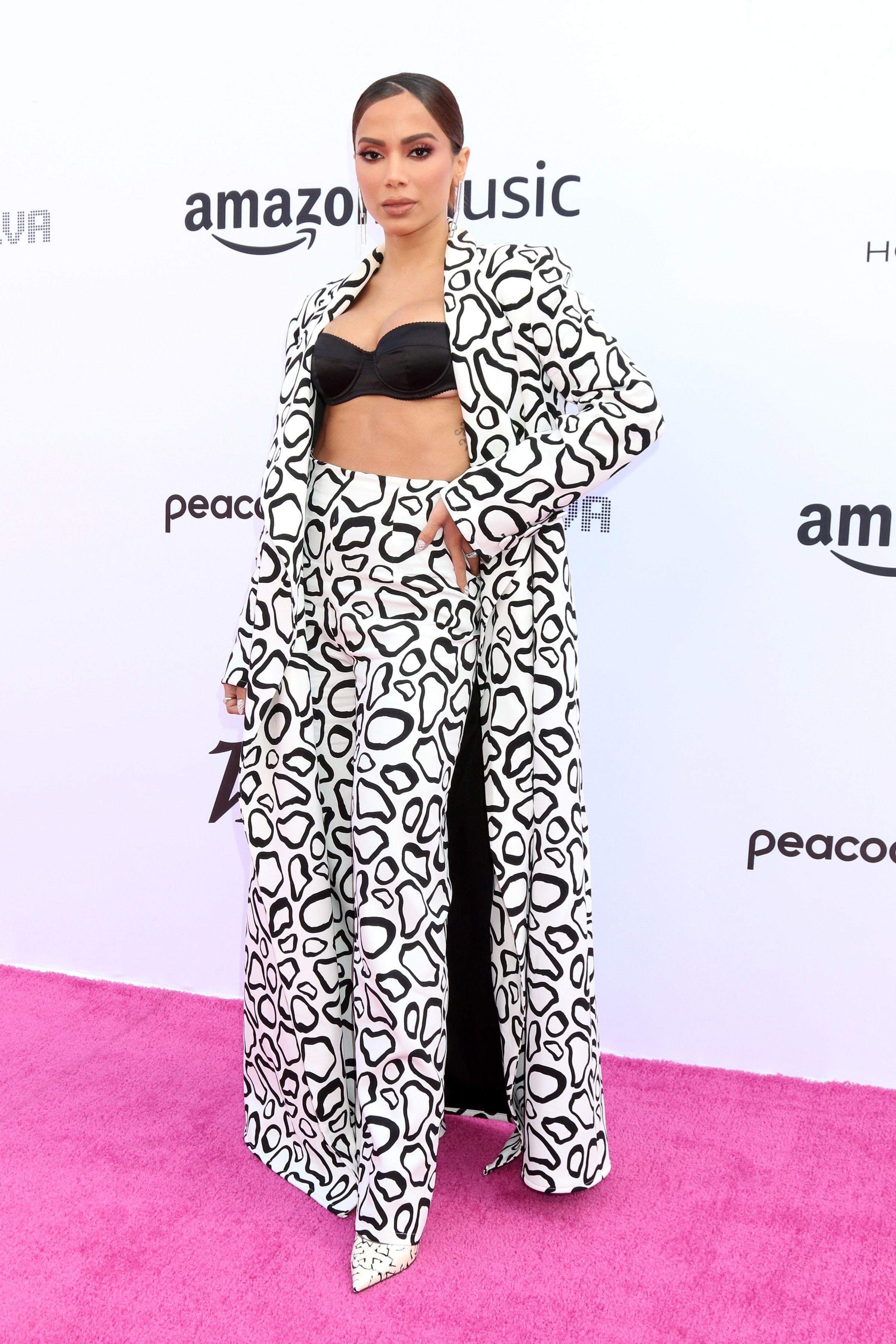 Anitta displays her flawless body on a couch while wearing a high-waist thong. She extends her long legs, giving fans a fantastic glimpse of her bum while wearing black thigh-high boots with two white stripes detailing. The singer covers herself with her hands, allowing admirers to wonder what's hidden within her arms as she lets her brunette hair fall over her shoulder. She chose a statement-making pair of black sunglasses for accessories, and she wore almost no makeup to highlight her flawless skin.
A Date With Tiffany & Co.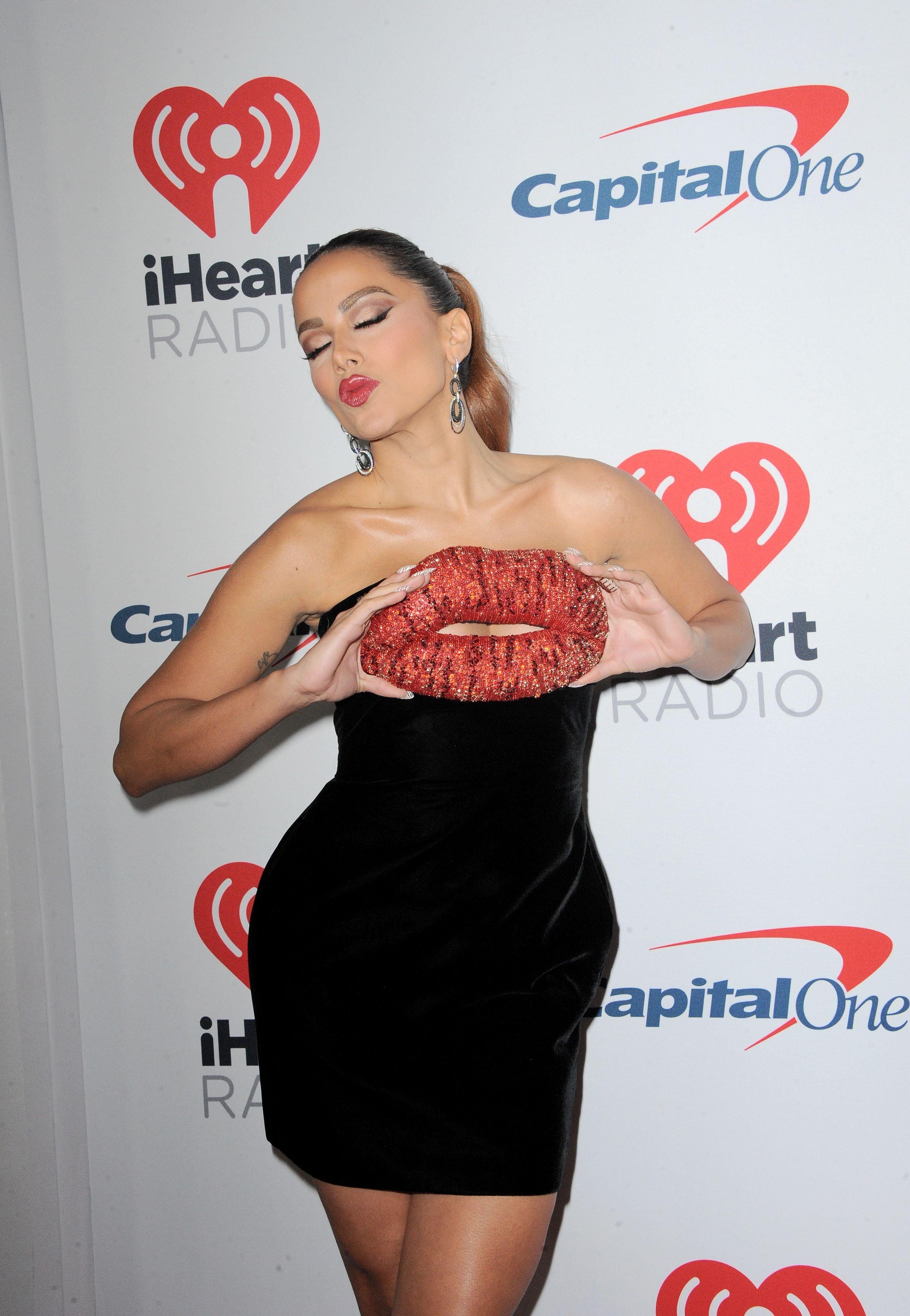 Since she recently made an appearance at the debut of Tiffany & Co.'s "The Lock Collection" in Mexico City, it would appear that there is no shortage of Anitta's daring ensembles breaking necks. The honorable Brazilian singer appeared at the Torre Cuarzo wearing a low-cut Blu Marine gown in gray. The dress has a deep V-neckline and a ruffled belt to keep it together. The dress also included a train with pleats and an extraordinary thigh-high slit.
The singer of Evolver opted for glossy neutral lips and sparkly makeup for her glam look. Anitta let her straight tresses fall on her shoulder after making a center part for them. She accessorized with a little handbag and various Tiffany & Co. gems, including a choker necklace and earrings, to further enhance the occasion. As for shoes, she opted for a metallic silhouette with strappy details.
Article continues below advertisement
Energy Goddess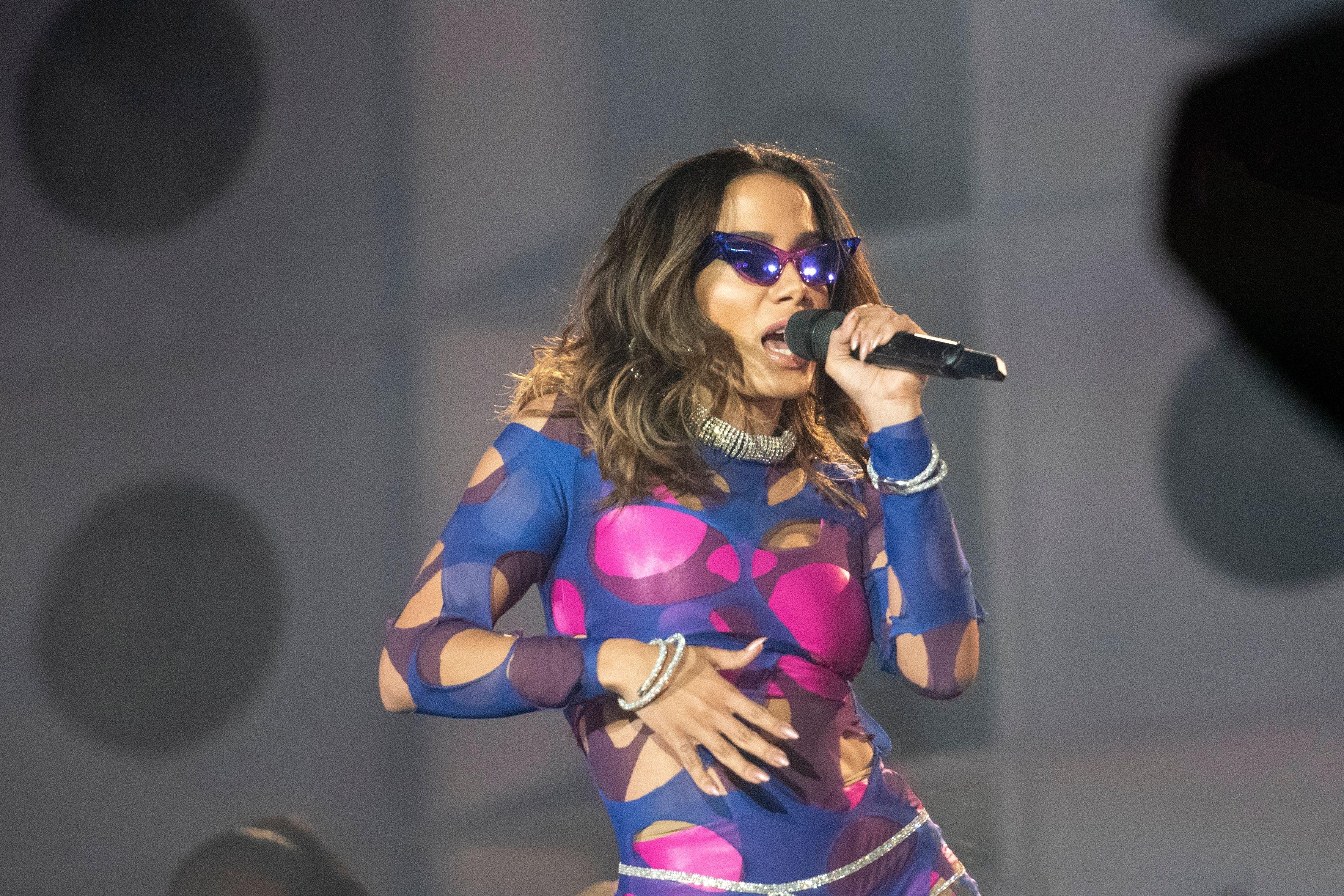 Anitta's song Envolver went viral on TikTok earlier this year when a video of her doing the sensual dance went viral online. She repeated the dancing technique when she twerked to the ground while performing at the Los40 Music Awards. With every performance, Anitta proves to be a stage energy goddess.
The Los40 Music Awards in Spain on Friday night were dominated by Anitta (November 4). The Brazilian starlet danced on Spanish lawmaker Isabel Daz Ayuso while singing her popular song Evolver.
The biggest Latin and Spanish acts in Spain are recognized annually at the Los40 Music Awards. Anitta made a significant win when she received the Global Latin Best Artist Award.
Anitta Enjoys Going Under The Knife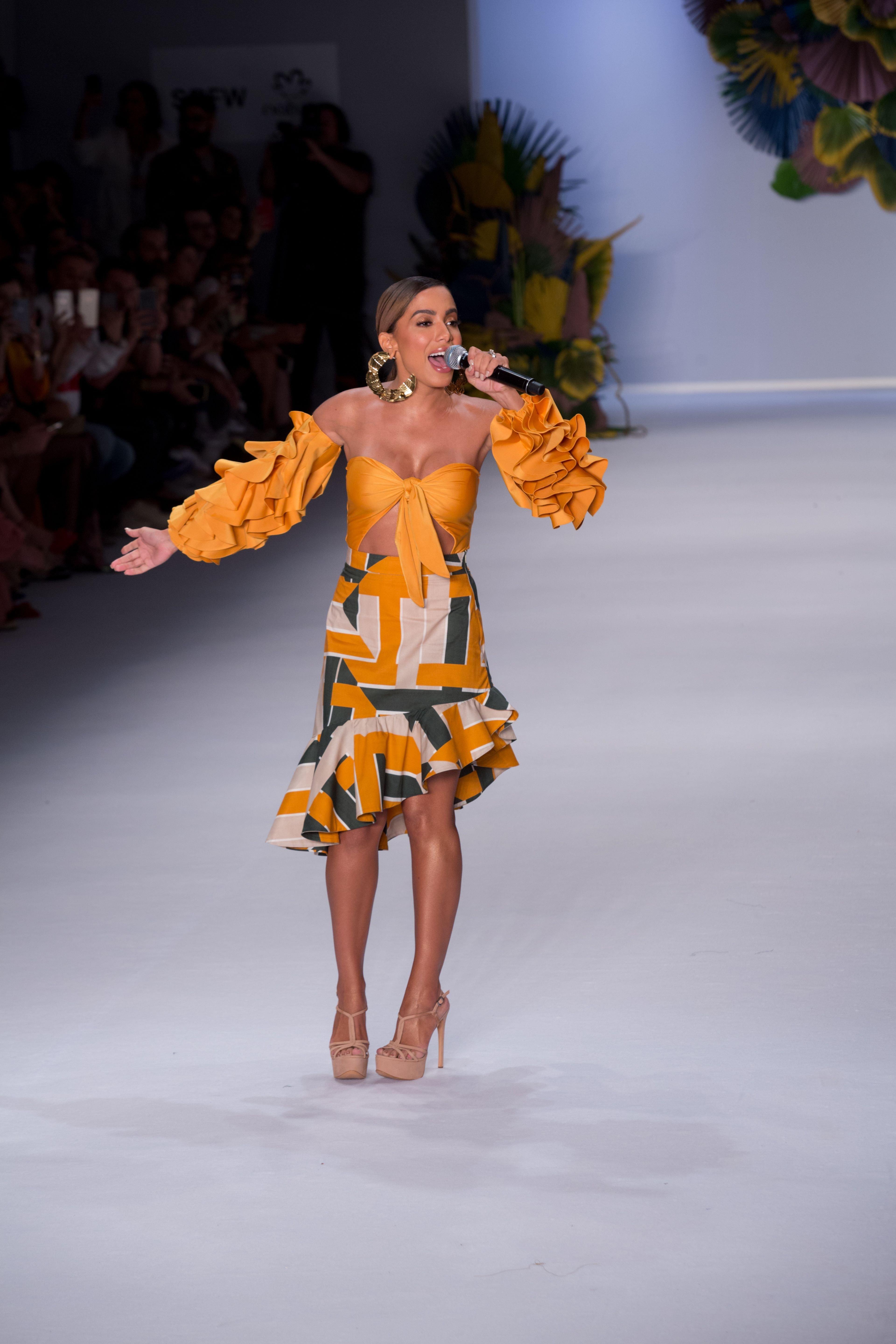 Like many other celebs, the Brazillian native has undergone numerous surgeries and isn't embarrassed to talk openly about them. Even though it is frowned upon in Brazil, Anitta has been open about her cosmetic procedures and has drawn inspiration from them for music. On October 25, for the November issue of WSJ. Magazine, she gives an interview.
For me, it's like changing my hair.Even if it's not good or the way I expected, I still like the process. I like the adrenaline.
-