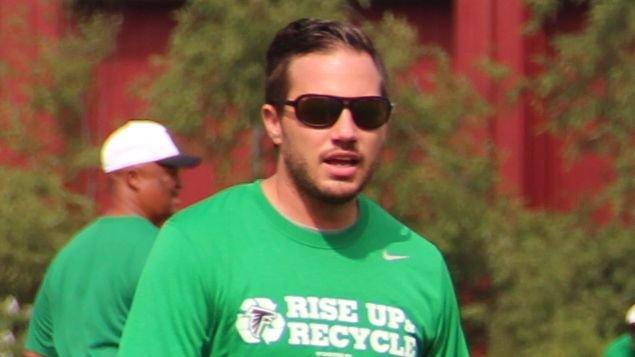 NFL Fans React To Dolphins Coach Mike McDaniels' Sarcastic Explanation Of Why He Told Bears QB Justin Fields To 'Stop It'
The Miami Dolphins and Chicago Bears starred in one of the most exciting games of Week 9. More than that, we witnessed history when Bears' QB Justin Fields set a single-game record with 178 rushing yards.
The Ohio State product averaged 11.9 yards on 15 carries, constantly wreaking havoc out of the backfield and even finding the endzone in one of his scrambles. However, he couldn't stop his team from losing 35-32.
Article continues below advertisement
Mike McDaniel Wanted Fields To Stop
Notably, Dolphins HC Mike McDaniel was spotted talking to Fields mid-game, although no one could actually tell what was said.
So, after the game, McDaniel admitted that he simply tried to get Fields to stop scrambling and picking their defense apart:
I just wanted him to stop scrambling, and it was pretty irritating because he didn't listen at all, the coach jockingly said. He didn't take the coaching.
-
It Was Worth A Shot
McDaniel went on to laud Fields, who has had a slot and tough start to his NFL career, but who has the dual-threat skill set to become one of the best young QBs in the league.
Then, he followed it by advising fellow coaches not to take the same approach with him, as he's just not going to listen:
I think Justin is really starting to get a feel for when he can utilize his full scale of gifts, and he's making plays more and more and becoming more and more difficult to defend. So at that stage of the game, I figured no one had asked him to stop it, so I gave that a try, McDaniel added. I think other coaches can learn from my experience that he does not listen, so rely on other tactics.
-
Article continues below advertisement
Fans React To McDaniel's Tactics
Needless to say, even non-Dolphins fans had a big laugh thanks to McDaniel's presser. The clip went viral, and everybody had something to say about Miami's new coach and his outside-of-the-box thinking and tactics.
Dolphins Are For Real
But don't get him wrong. The 2022 Miami Dolphins are no joke at all, nor are their playing around.
They're undefeated in every game Tua Tagovailoa has been healthy, including wins over the Buffalo Bills, Cincinnati Bengals, and Baltimore Ravens.
Moreover, they added Bradley Chubb and Jeff Wilson Jr. to a team that was already stacked on both sides of the football, so don't let McDaniel's sense of humor distract you from the fact that they're for real this time.