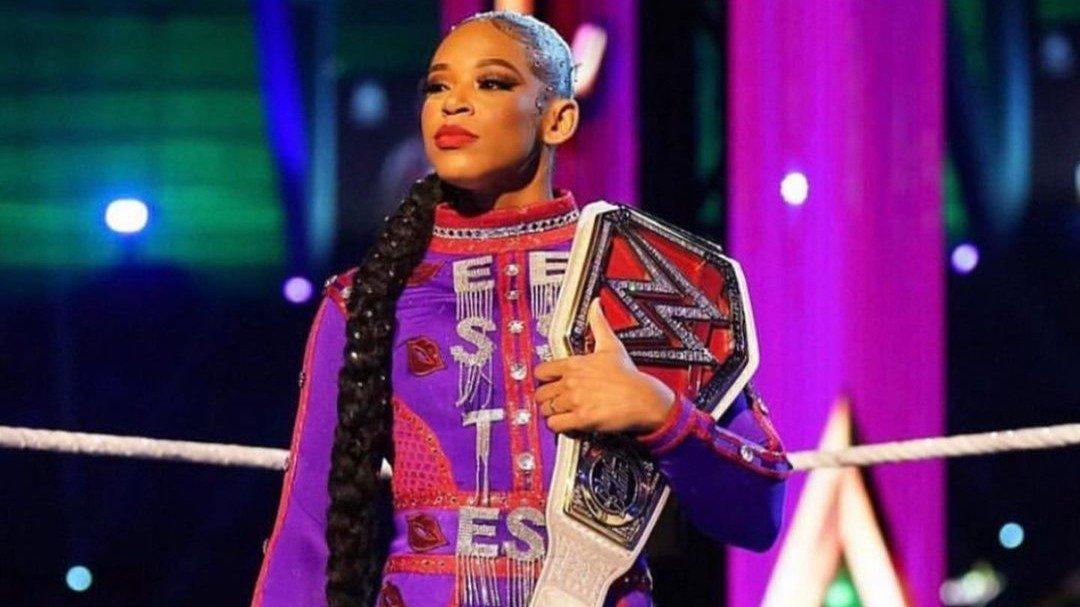 Bianca Belair Makes An Interesting Revelation About Her Crown Jewel 2022 Gear
A true WWE fan knows that Bianca Belair is a woman of many skills. She's a skilled athlete and of course, she's an excellent pro wrestler.
However, she's also much more than that. There are some skills that only surface under pressure, and when she wants them to. Her journey to Crown Jewel 2022 showcased such a similar hidden skill, and the audience are in complete awe!
Article continues below advertisement
Bianca Belair Revealed The Story Behind Her Gear
When WWE Superstars are performing in Saudi Arabia, they have to adhere to a different gear than what they usually wear in the States. As a result, their existing gears don't really work and something else needs to be whipped up from scratch.
Bianca Belair didn't have the time to make her gear while she was still at home. She used whatever spare time she had between shows, on the flight, and in the hotel to make her own gear.
She revealed that almost all of what she was wearing was either "sewn by hand or glued together."
One look at her gear is enough to understand that 'The EST of WWE' put in an immense amount of effort in making her gear.
Bianca Belair Always Creates Her Owns Gears
The current WWE Raw Women's Champion has always made her own gear. During a conversation with Complex, Belair revealed that she makes her own gear and has done so for WrestleMania as well!
"I make my gear all the time, and to be on The Grandest Stage, WrestleMania, when you're in WWE, your dream, everybody's fighting to get to WrestleMania and have a match at WrestleMania. So now that I'm going to be on The Grandest Stage of Them All, it's like my gear has to be something crazy. Just like, can I even make something that can live up to like the hype and live up to this big moment? But I have to make my own gear, I have to. I can't get to this point and not make my own gear."
-
Article continues below advertisement
The Gear Wasn't The Only Impressive Feat At Crown Jewel 2022
The WWE Raw Women's Champion put the title on the line against Bayley. This match was more special since they were supposed to happen before Bayley had to be on the sidelines as she recovered from an injury.
At Crown Jewel, she put the title on the line in a Last Woman Standing match. Bianca Belair used to e ladder to her advantage and trapped The Role Model. Bayley struggled to free herself but couldn't beat the count out, leading to Belair's victory.
What Is Next For Bianca Belair?
Interestingly, Bianca Belair has taken on 3 out of the 4 Horsewomen of WWE - Sasha Banks, Bayley, and Becky Lynch. She has defeated all three of them, and the only remaining WWE Superstar is Charlotte Flair.
However, 'The Queen' hasn't been seen in WWE for several months now, but she could make a comeback soon to pick up a feud with Bayley or Bianca Belair.