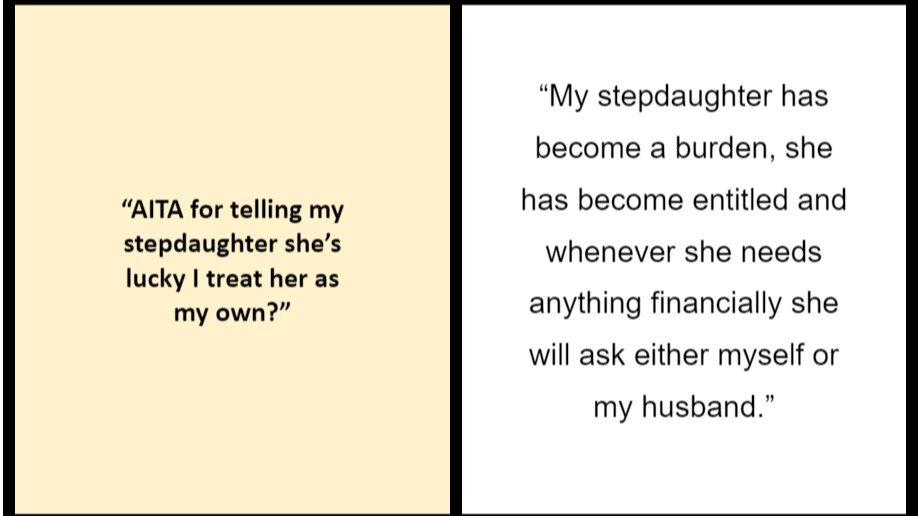 Redditor Gets Bashed For Telling Her Stepdaughter That She's Lucky She Treats Her As Her Own
Raising teenagers is no mean feat, like having an adult roommate struggling with their identity. It becomes more tasking when the teenager in question isn't one's biological or adopted child as you flounder between wanting to discipline and not wanting to upset them.
This situation is common with blended families where children from a previous marriage live with a new parent and their actual parents. If the other parent is still in the picture, do you hold it over the child's head that you're a "good" guardian? How do you balance being a good guardian and not overstepping your bounds?
Article continues below advertisement
Living With A Teenage Stepdaughter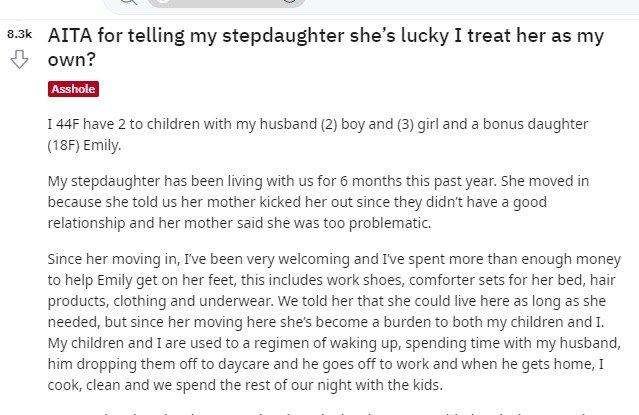 The Stepdaughter Becomes A Burden
Article continues below advertisement
Stepdaughter And Stepmother Struggle For Attention
There's a lot to unpack from this story but let's start with the fact that the Original Poster (OP) listed the things she did for her stepdaughter, Emily. The Redditor kept notes of all the times she did a "favor" for the teenager while highlighting the latter's disregard for her efforts.
She also mentioned disrupting their routine as the husband tries to make up for lost time with his older daughter. The Redditor calls this teenager, her stepdaughter, a burden, which the husband isn't pleased with and has caused a rift in their marriage. She now wants to know if she's truly a jerk or if her husband was exaggerating.
'She's A Jerk Even In Her Narrative'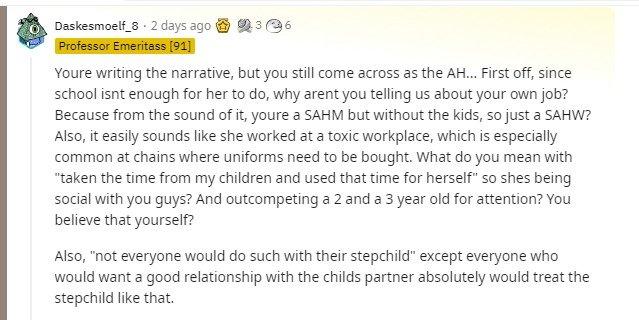 Article continues below advertisement
OP Should Become A Role Model For The 18-Year-Old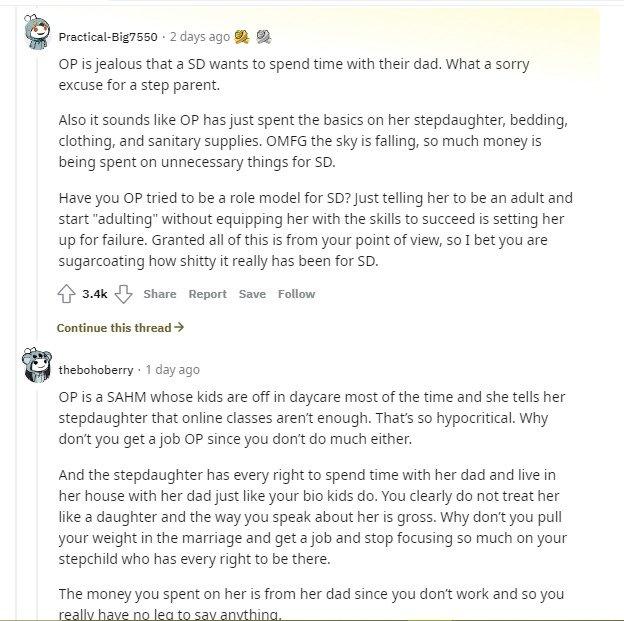 Commenters Think The OP Is Jealous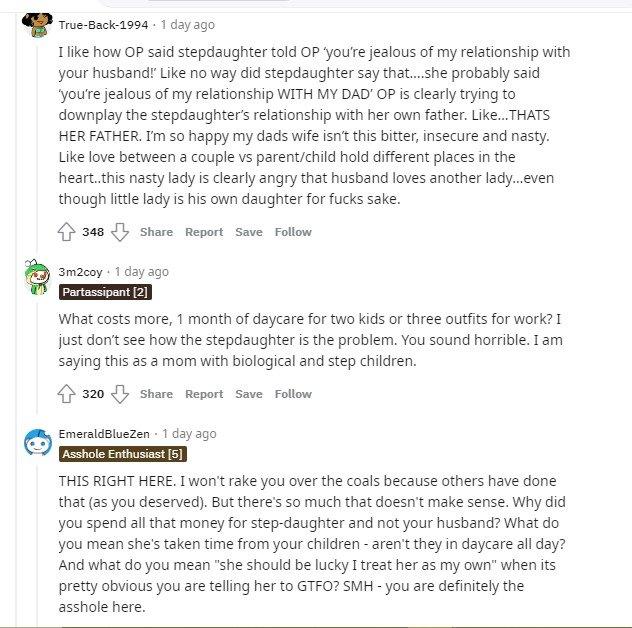 They're Both Right - The Stepdaughter Is Doing It On Purpose And The Stepmother Is Jealous Of The SD's Relationship With Her Husband
Many commenters upvoted she's a jerk saying she truly was jealous of the teenage stepdaughter's relationship with her husband, but here's a different perspective. The OP mentioned the disruption to her family's routine, and that's worth considering.
On the surface, it looks like the stepdaughter is a typical teenager by changing her mind multiply and quitting her job impulsively. However, scrutinizing the storyline tells you she's doing it on purpose, and that's to get her father's attention.
She could easily fit into their routine and make life seamless, but she's not doing that. Seeking her father's attention isn't a bad thing, nor is her means of doing that, as she's just a child (a new legal adult, really.)
When she called her stepmother out for jealousy, she wasn't wrong, and that's not a bad thing either. So, the stepdaughter's behaviors threatening is enough to upset her. That's her husband, and they've created a life for themselves that works.
The older adult should discuss this with her husband, who'd have the conversation with his daughter. She's more inclined to listen to her father rather than the "stranger" he married. However, they should find a middle ground and have an honest conversation about the real issues.