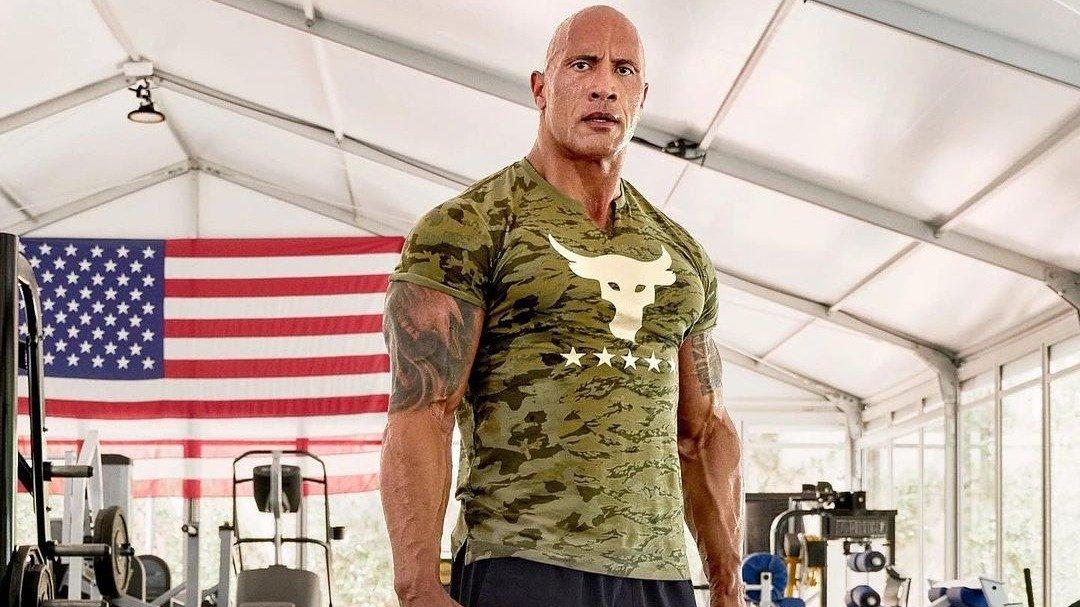 Dwayne Johnson Reveals He Struggles With Overcoming This One Challenge At The Gym
Dwayne Johnson aka The Rock is a name that everyone knows. Whether you know him as an actor or entrepreneur or WWE Superstar is secondary.
Anyone who has followed him on social media for a while will know that he has a disciplined lifestyle. He focuses on his health, fitness, and work every day. On the other hand, he ensures to spend time with his family and make memories with his young daughters. But even as a man who has it all, Dwayne Johnson has his own struggles.
Article continues below advertisement
Dwayne Johnson Reveals What He Truly Struggles With
During a conversation with Men's Journal, Johnson revealed that he often struggles with mental adversities during training and fitness. While being disciplined and consistent has helped him with overpowering the overall struggle to a certain extent but it still remains a work in progress.
"I'm still overcoming mental adversity to be honest. That never ends. I've sustained a number of injuries over the years that have been difficult to overcome, but I'm lucky that I've never been injured in the gym."
-
The Rock Has Had Several Injuries In The Wrestling Ring
During the same conversation, The Rock revealed that he's been injuries several times, but it's never been at the gym. More often than not, Johnson would hurt himself in the ring.
"I was brought up to train hard and train smart. But that didn't protect me when I was out on the field competing or in the wrestling ring. I've had five knee surgeries, a torn Achilles. I had to be sewn back together. The top of my quad was torn from my pelvis."
-
Considering the way WWE Superstars have to take leaps and jumps in the name of sports entertainment, it's not unusual that The Rock sustained several injuries.
Article continues below advertisement
Dwayne Johnson Reveals Another Major Adversity
Johnson is a busy man with a packed schedule. If he's not working on his movies, he's working on his businesses. If not businesses, he's working on his investments. With such a schedule comes major fatigue, and that is the other adversity.
"The other major adversity has just been fatigue, which can get us all. I know it gets me, and sometimes the last thing you want to do is go to the gym. But when you're able to push yourself and you fight past that fatigue—that's when you can find greatness."
-
What Is Dwayne Johnson Doing Now?
Johnson has been rather wrapped up in the promotions and tour for his recent release - Black Adam.
Furthermore, he's focusing on other projects as well. Recently, he revealed a new project he's working on with Chris Evans.
Finally, Dwayne Johnson is always pushing his companies, Teremana Tequila, ZOA Energy, XFL, forward to make them huge successes.