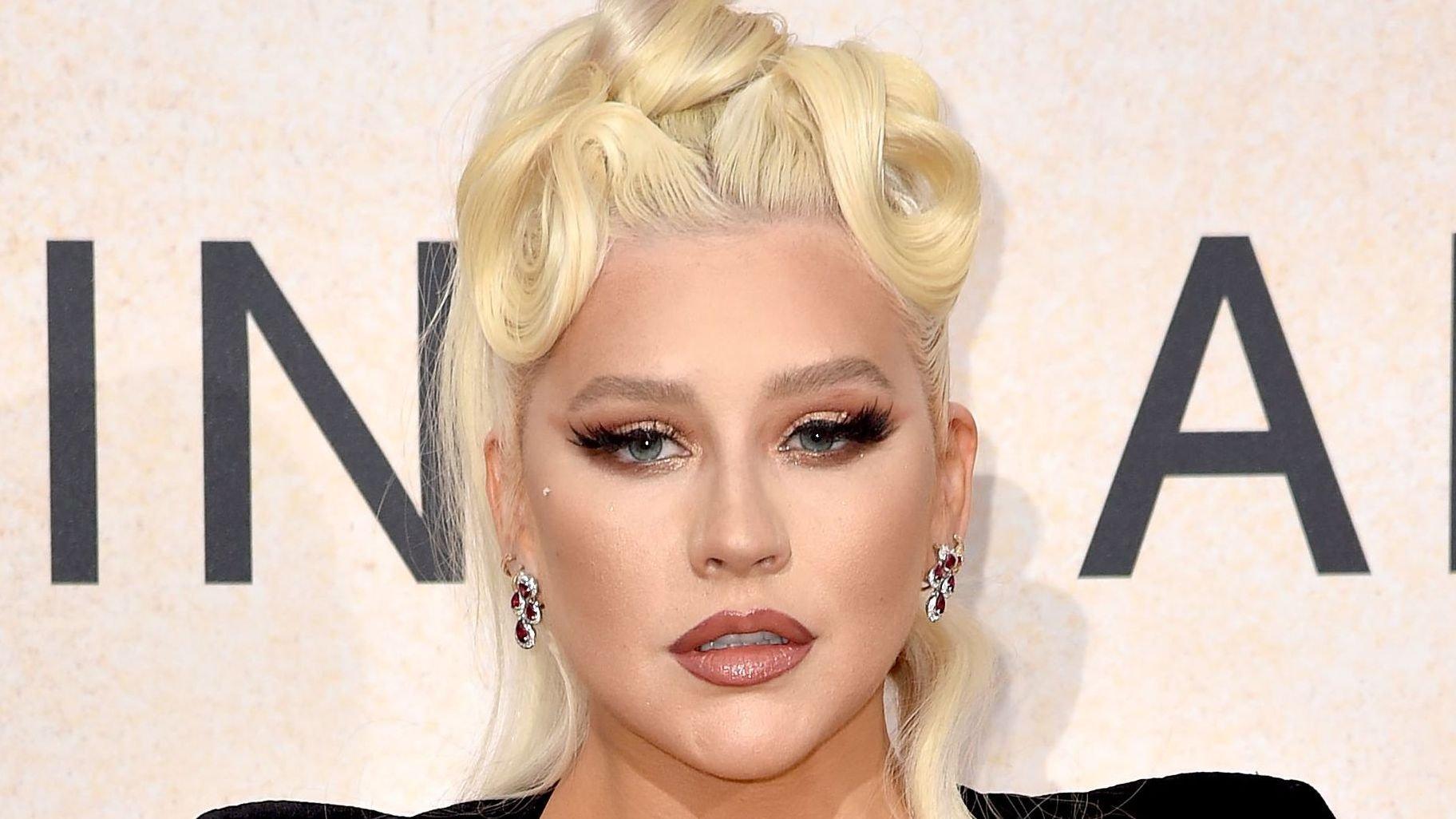 Christina Aguilera Wows With Her Iconic Fashionable Looks
Christina Aguilera is one of those celebrities you can always bet on to serve a look. The 41-year-old music icon showed her Instagram followers a BTS view of her "looks through the years" shoot with Allure magazine. Her avant-garde style is out of this world, and we love her for it.
The singer broke down her most iconic music video looks from her debut over 20 years ago till date, and they were a lot!
Article continues below advertisement
Life In Looks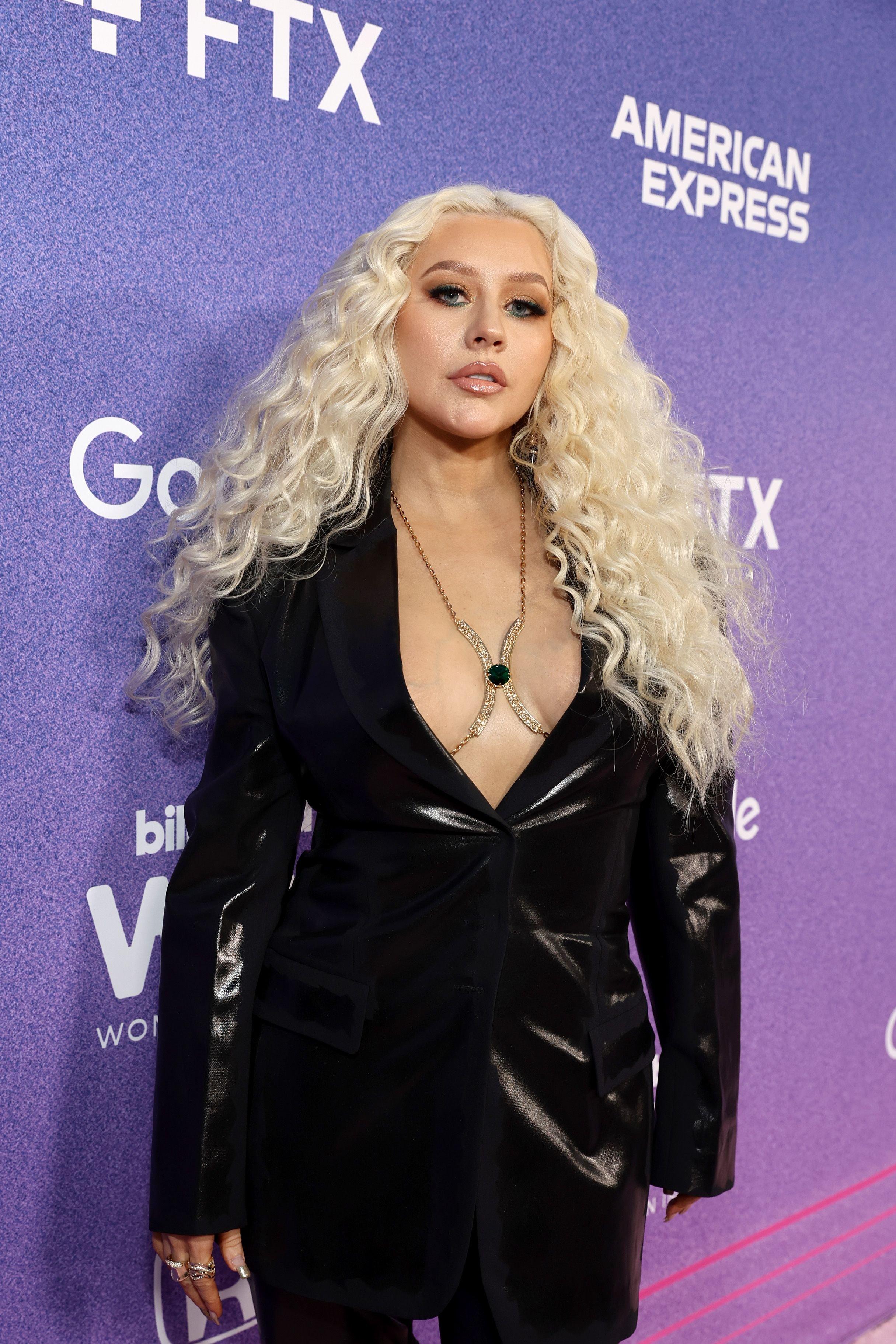 Aguilera wore a casual black t-shirt tucked into black pants and a green trench coat over her printed shirt. She wore her hair blonde, long and curly in a side part, and accessorized lightly with silver accessories.
The singer wore black sunglasses to shield her eyes as well as match her matte nail polish. She spoke about her Dirty era, saying it was a rebellious stage against the status quo.
"You know, I wanted to embrace my sexuality but on my terms and in a way that I felt comfortable. I just wanted to rebel against anything people thought was safe and pretty, perfect, clean, so I went dirty."
-
The 'Stripped' Era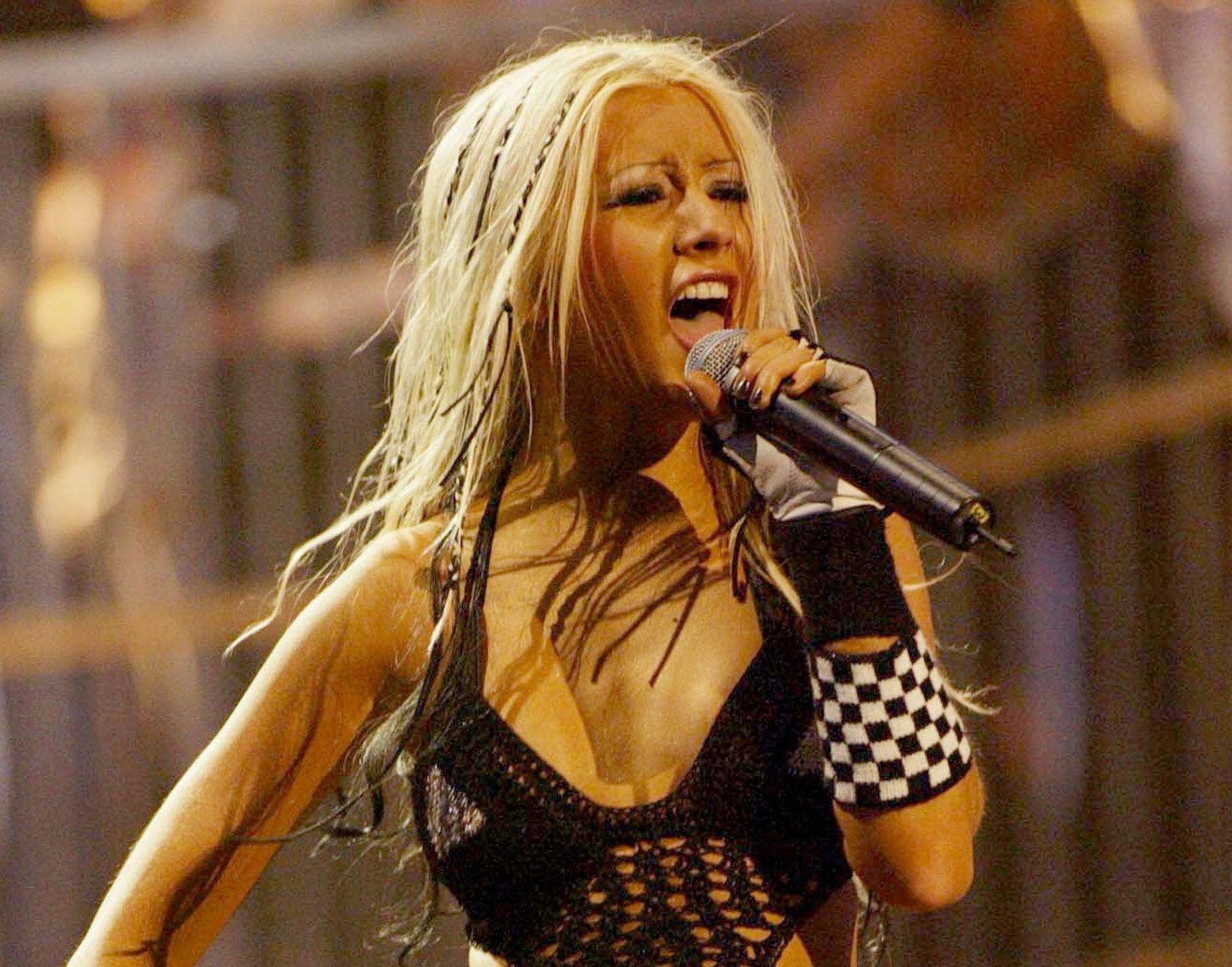 Aguilera recently recreated her Stripped look in a viral TikTok trend evoking nostalgia in the late 1990s and early 2000s babies. She wore a skintight white bodysuit in a silver mini skirt, fishnet stockings, and thigh-high black stiletto boots.
The Dirty singer also revamped her platinum blonde hair into a dreaded black, and white style like her young self once wore. She added a clip of herself owning her sexuality on tour as she lectured the crowd on consent.
Aguilera told a dancer in her now iconic soundbite,
"Just because my album's name is Stripped doesn't mean you can take my clothes off."
-
Article continues below advertisement
Burlesque For Lady Marmalade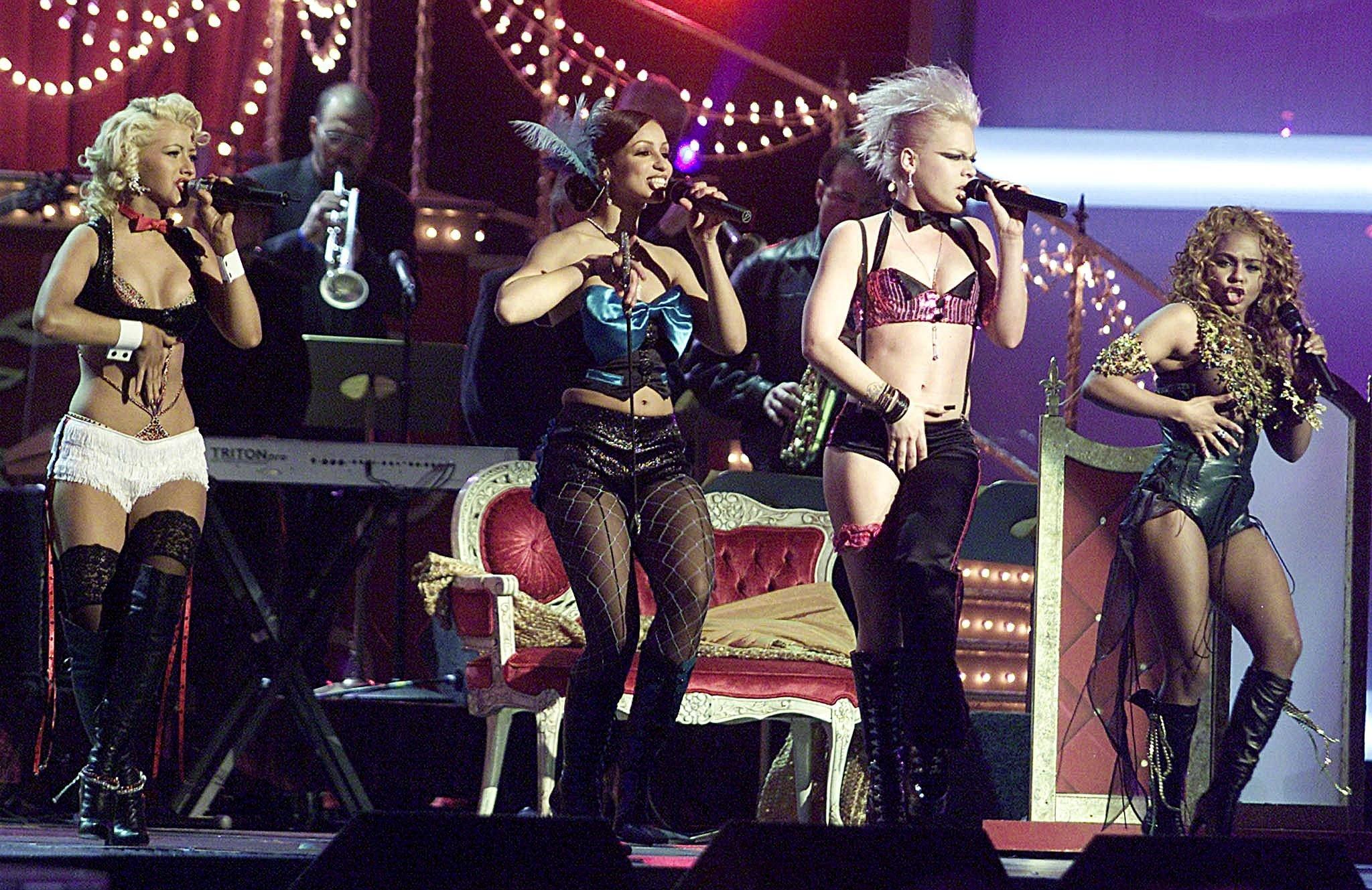 The singer reminisced on her ultimate girl power group with Mya, Lil Kim, and P!nk on the making of Lady Marmalade. She wore a burlesque-inspired outfit for the Moulin Rouge soundtrack and revealed they improvised most of her look.
Her big hair was a result of impulse. After she loosened her braids and saw how frizzy they looked, Aguilera decided to keep the style. The make-up artist also had fun creating a colorful look on her face, including red and pink eyeshadow around her eyes and tiny crystals on the lashes.
Still Paying Tribute To Her Heritage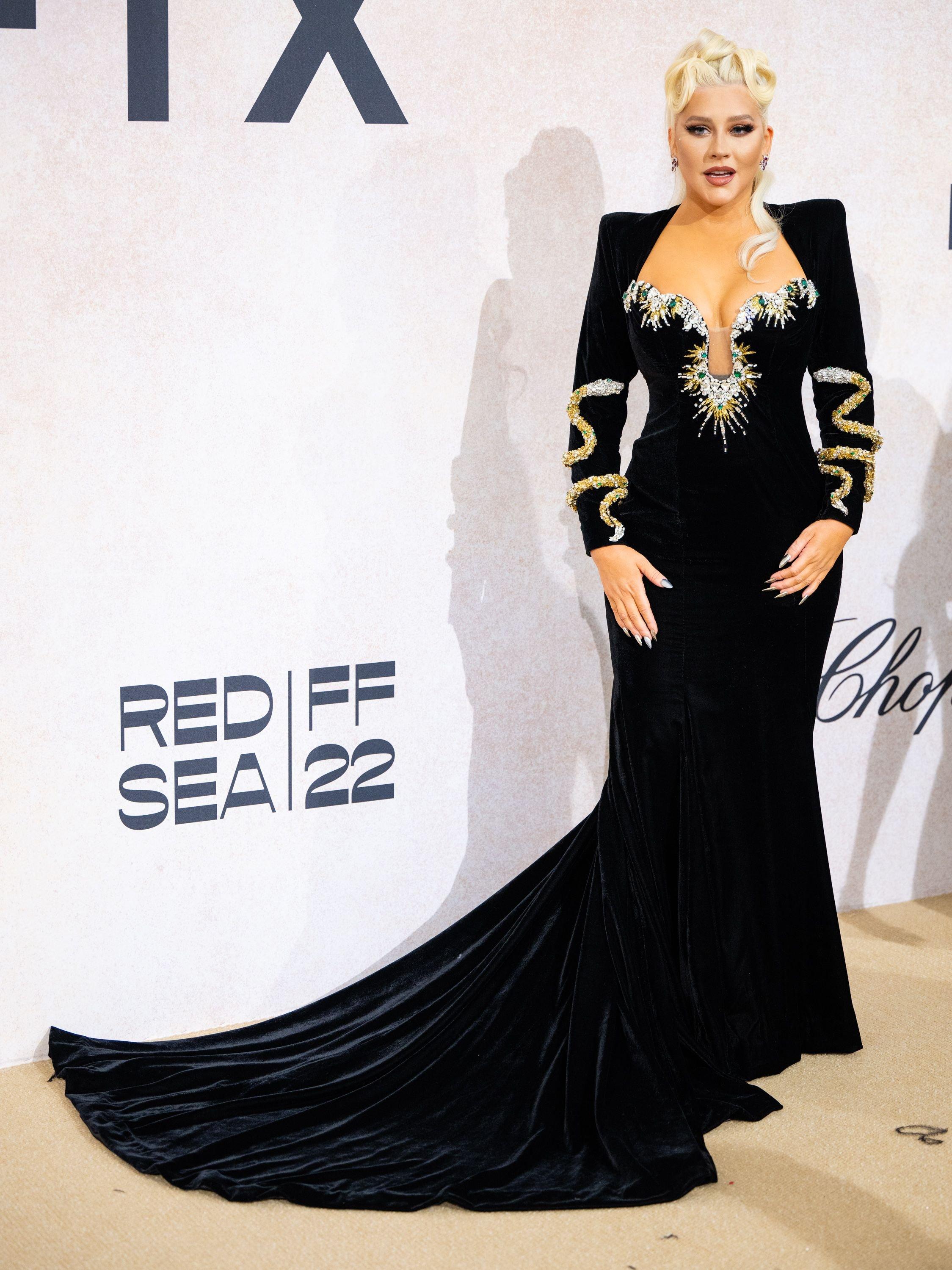 Years since her debut, Aguilera is still making waves fashion-wise, especially in her Music Videos. Her latest album, Aguilera marries elements from her Latina heritage to modern fashion, and she's nailed every look so far.