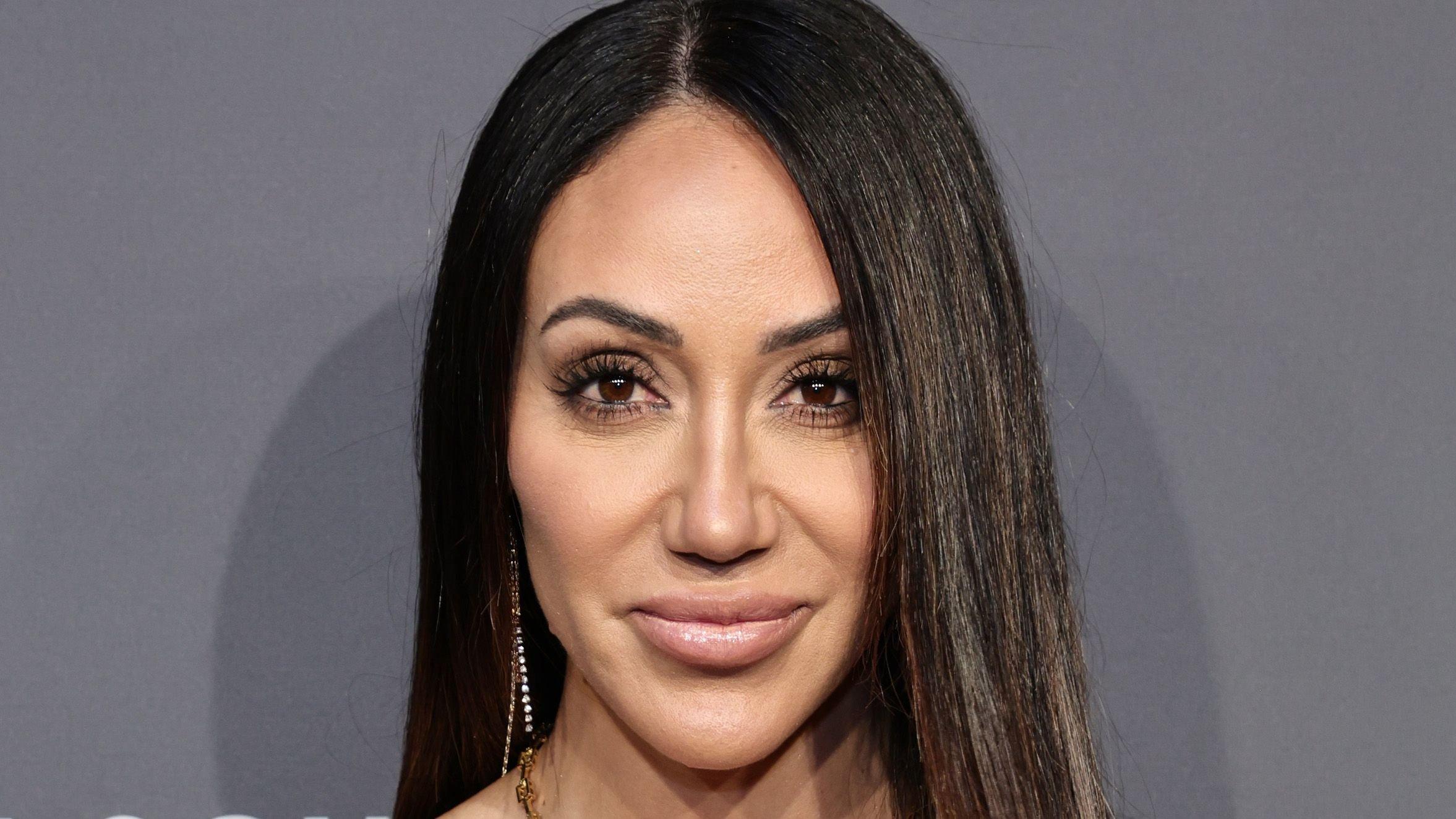 Melissa Gorga Stuns In Sexy Thigh-High Slit Dress
Melissa Gorga is trending once again for her fight with sister-in-law Teresa Giudice but before we get into that, let's talk about the beauty of her velvet thigh-high slit dress. The reality TV star and her fellow Real Housewives of New Jersey co-stars attended the Angel Ball charity gala for cancer research last month.
The attendees included Gorga, Margaret Josephs, and Jackie Gold Schneider, who are close friends with the Envy by MG founder. She credited her store for the beautiful velvet dress she wore to the gala.
Article continues below advertisement
Stunning At The Angels Ball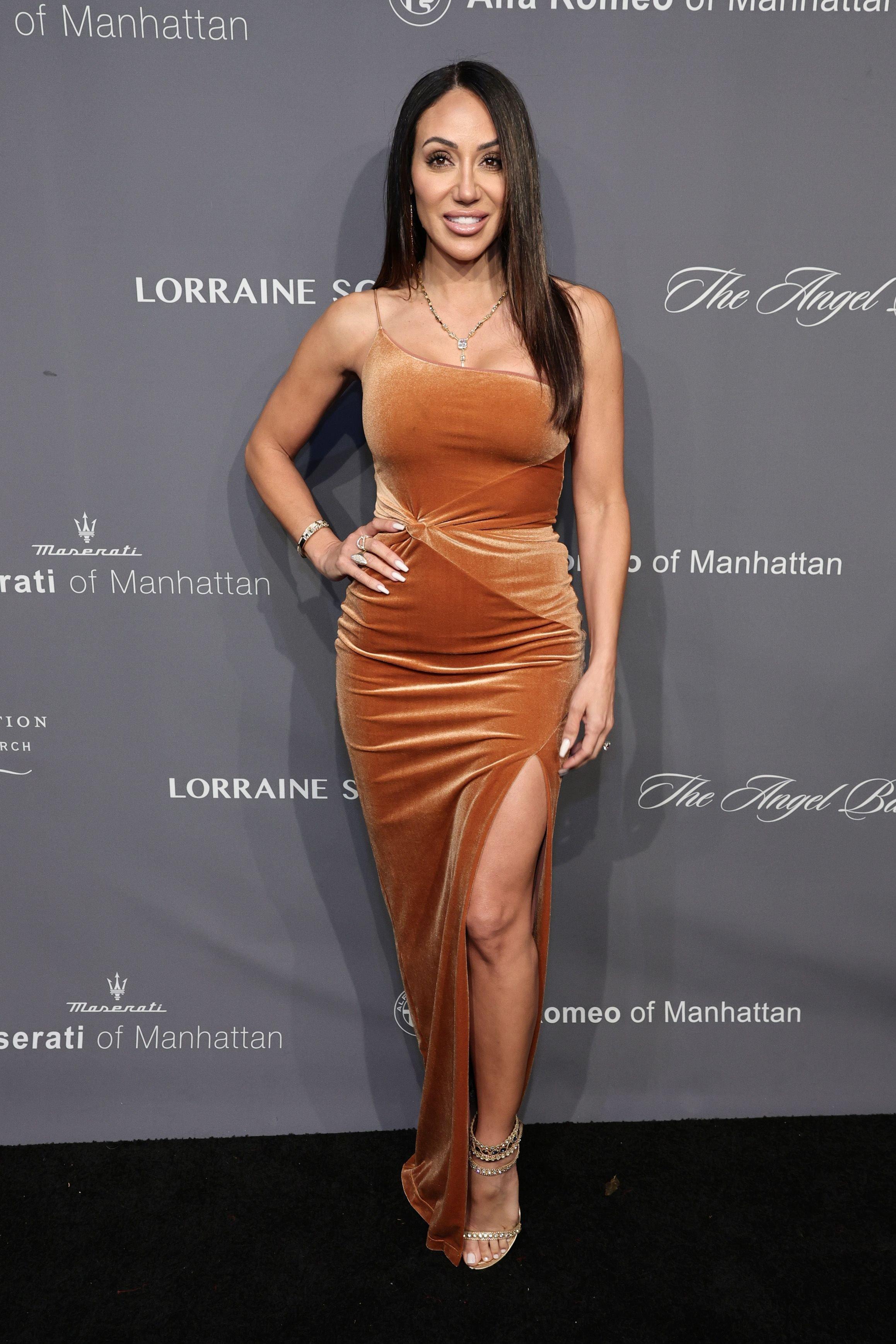 Gorga's dress was a golden-brown shade with a gathered waistline, thigh-high slit, and slanted neckline. The figure-hugging dress accentuated her bust as the neckline teased the top of her cleavage while she flaunted her toned legs in gold stiletto sandals.
The mother of three styled her dark brown hair in a straightened side part, revealing her simple silver jewelry pieces – a dropping earring and necklace. She emphasized that it was an honor to attend the charity ball and contribute to cancer research with her close friends.
Tensions Between Both Women Intensifies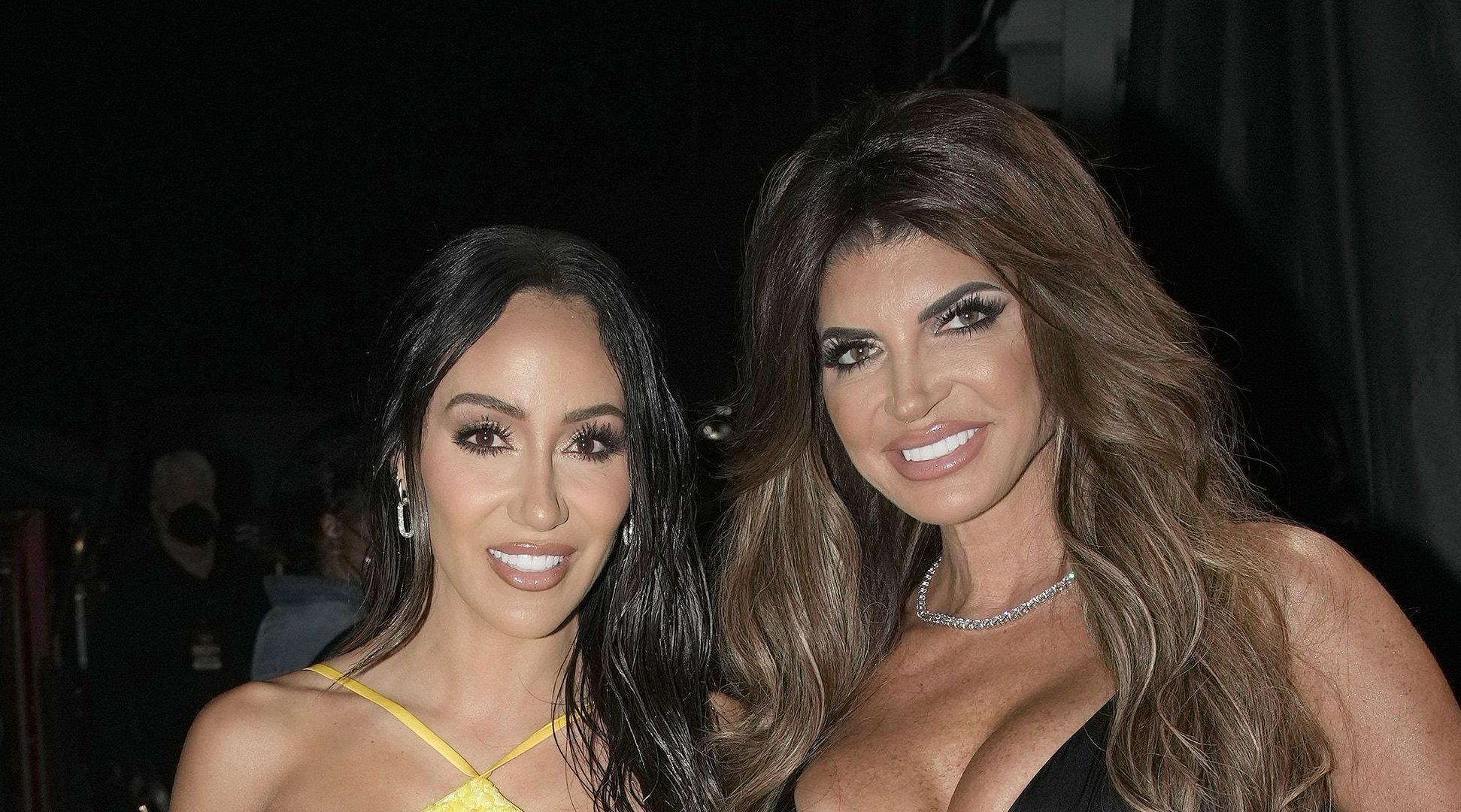 Melissa and Teresa's fight came to a head during Season 12's reunion when the latter called her brother a "b**ch boy" for sticking up for his wife. That insult made Joe walk off the set and declare, "I Quit" the RHONJ franchise.
Based on footage from scenes backstage, the heated exchange continued. Joe asked his sister to stop saying mean things to him while insisting he loved her and wanted to maintain a relationship. Unfortunately, things aren't better with Teresa and his wife.
Article continues below advertisement
The Children Aren't Involved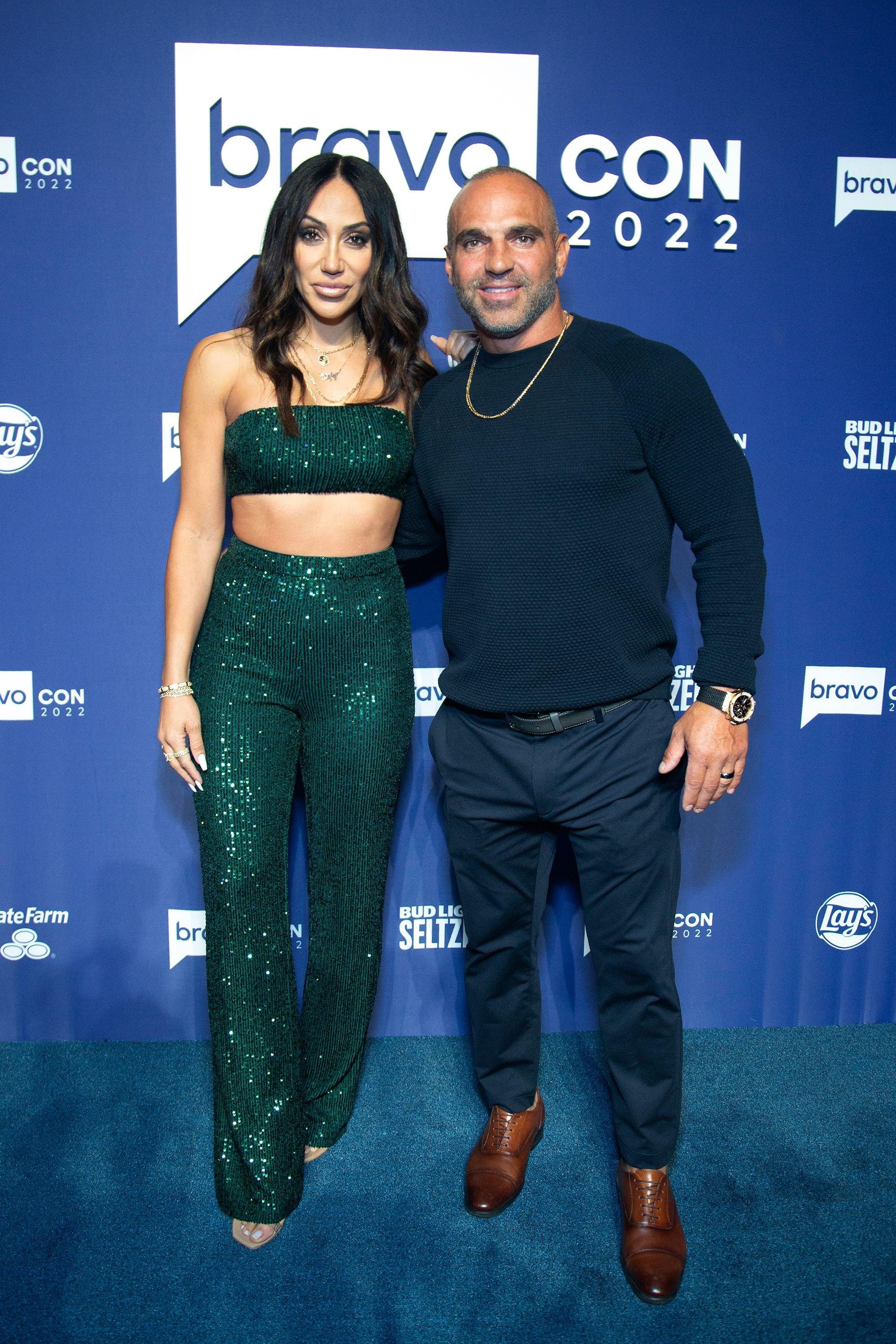 The drama between Melissa and her sister-in-law Teresa hasn't cooled off a year later, as the 43-year-old described their relationship as a rollercoaster. Melissa said she no longer wanted to participate in that drama and would rather protect her immediate family than continue the back-and-forth with her extended family.
"We need to protect our marriage, our children, and our life."
-
Melissa also spoke for her husband, Joe saying they're both tired of the drama and focused on preserving the love in their immediate family unit. The Gorgas insist on keeping the children out of the fight as they confirm all children in both families have unconditional love for one another, including their aunts and uncles.
'We'll See How It Goes'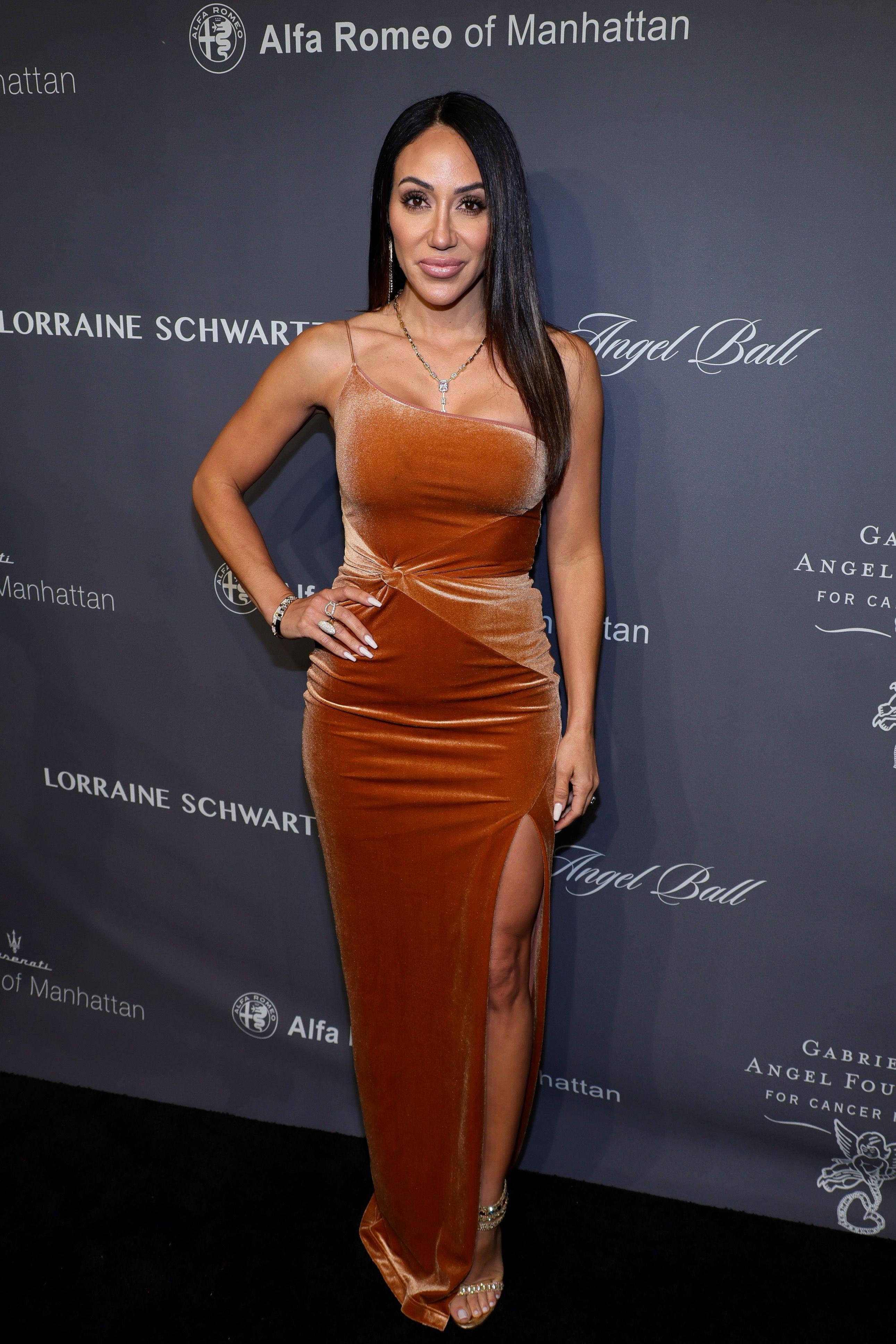 Notably, Teresa excluded Melissa from her bridal party leading the latter to avoid the wedding altogether. During BravoCon, the fashion store owner regrets the situation, saying she wishes things were different but finds it hard to get past Teresa's betrayal. We'll see how things go, although it doesn't look good.