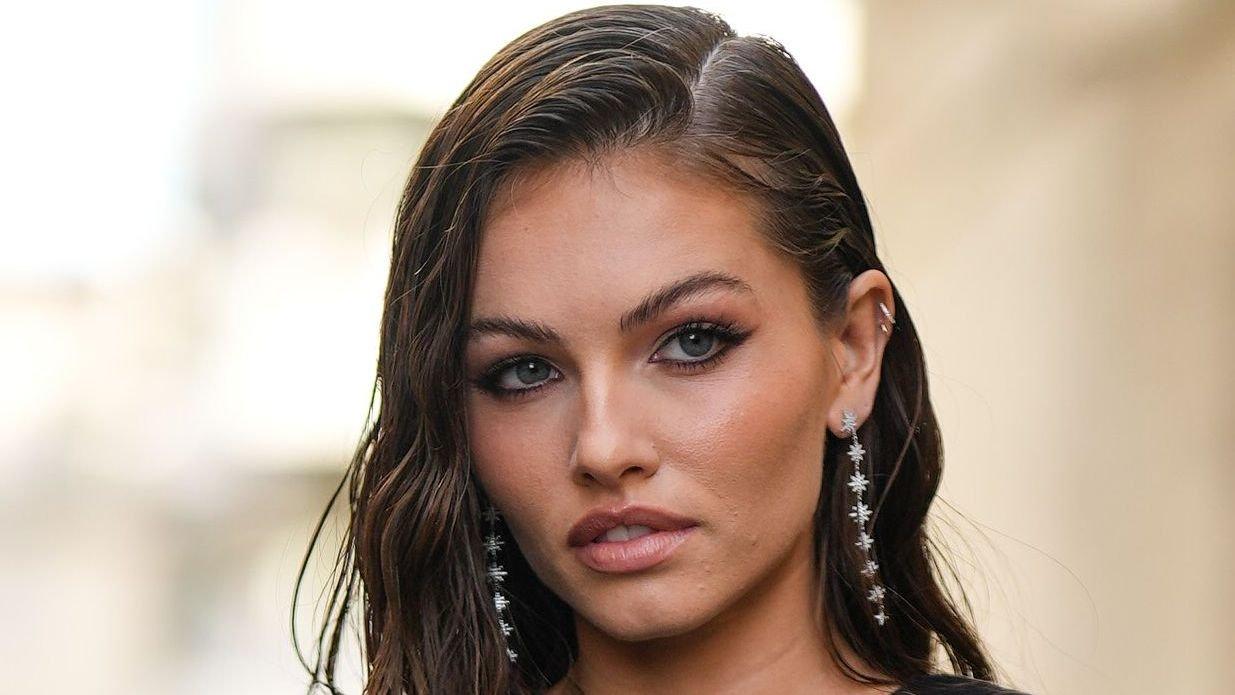 'World's Most Beautiful Girl' Thylane Blondeau Is Breathtaking In Plunging Top
There is not a single slide we are not in love with since Thylane Blondeau looks as stunning as ever! Thylane Blondeau sparkled when she photographed the campaign for APM Monaco a few weeks ago! The APM Monaco jewelry line takes pleasure in its elegance, savoir-vivre, and opulent lifestyle. Their website describes them as "fashion-forward." Thylane joining the campaign makes perfect sense, given their mission statement, since she exemplifies all of this and more.
Swipe to have a good at her outfit.
Article continues below advertisement
Campaign Shoot For APM Monaco
Thylane wore a plunging turquoise dress for the shoot, revealing just enough of her fine cleavage. She also wore a silver stringed drop necklace, which gave her outfit more definition. She wore a similar design for earrings to the chain, a hoop with a pearly stone. Her hair, however, was sleek to the back, leaving some strands that framed her face. She chose to wear understated makeup while striking various stances that highlighted the jewelry even more.
Paris Week Shenanigans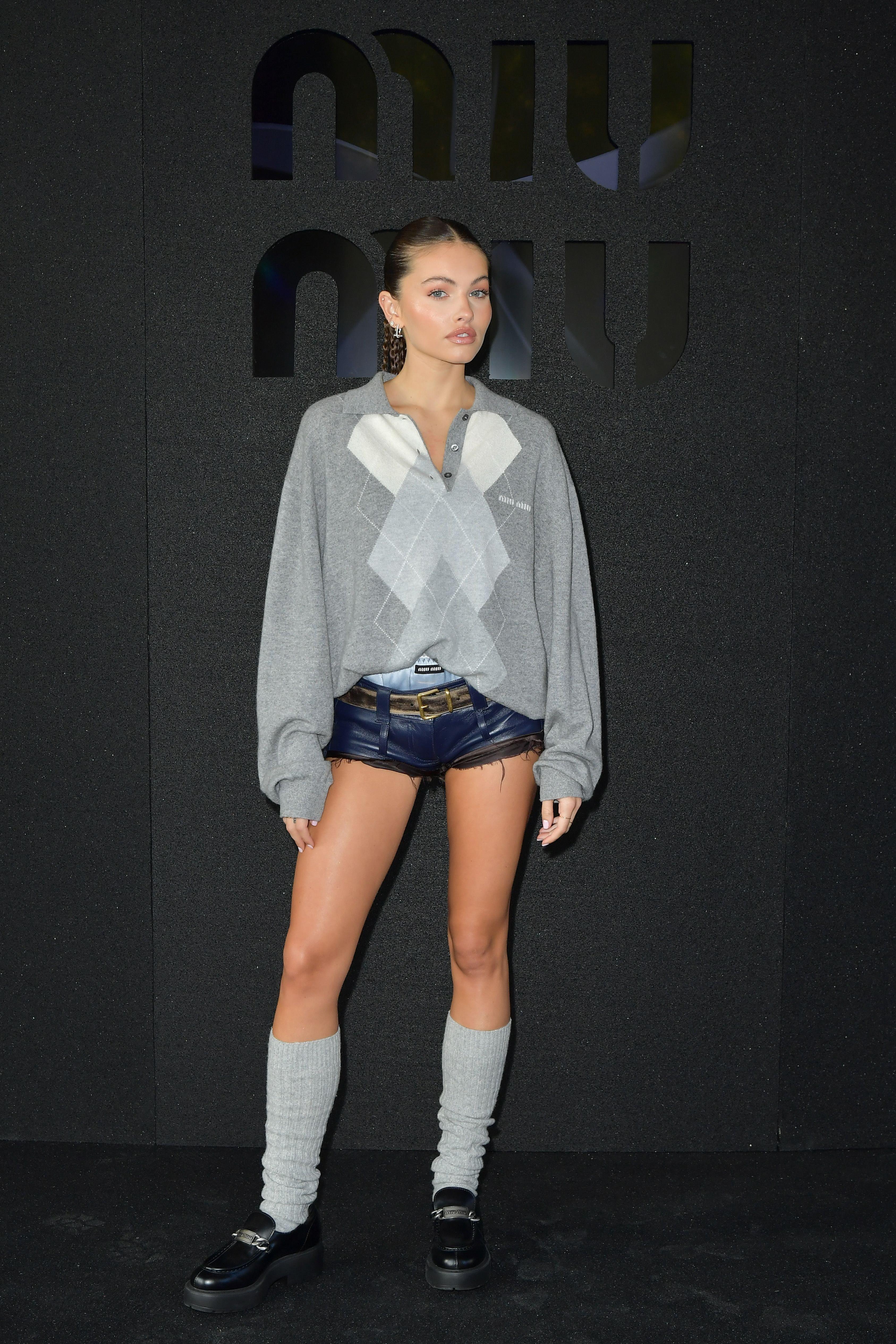 The world's most beautiful girl was there during Paris Fashion Week and other notable figures from the fashion world, and she looked stunning in gray at the Miu Miu show. Model Thylane, 21, showed off her svelte legs in a pair of tiny black leather shorts and a grey polo shirt with an argyle pattern from the fashion brand. However, Thylane finished off her preppy outfit by adding a worn brown belt to cinch her down at the waist, clunky black loafers, and thick gray socks. She wore pink makeup and lip gloss, and her brunette hair was pulled back from her face and braided into tiny plaits.
Article continues below advertisement
Her Shot To Fame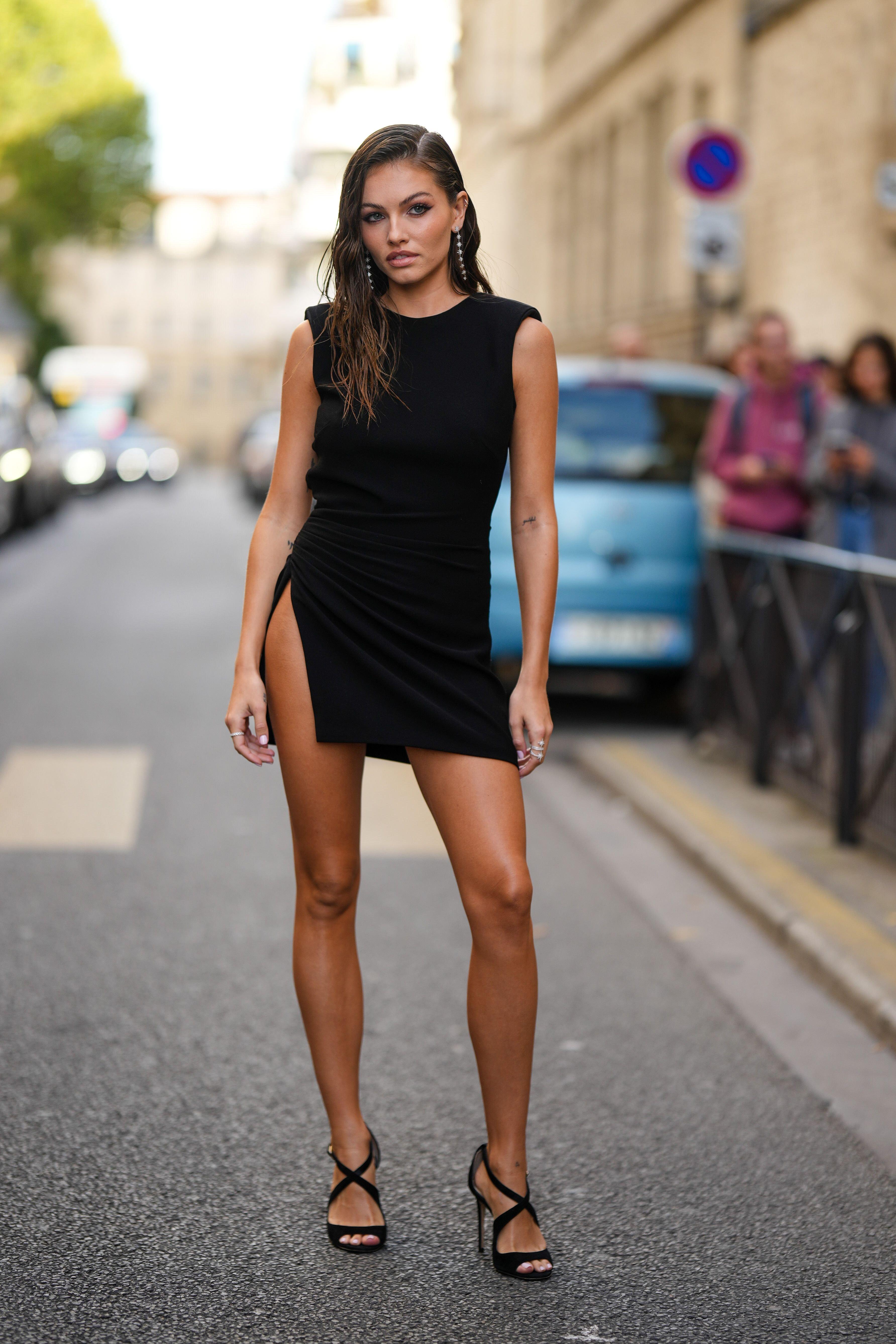 Thylane Blondeau, 21, the daughter of former French football star Patrick Blondeau, gained notoriety in 2007 after placing first on TC Candler's coveted annual 100 Most Beautiful Faces list.
She was then dubbed "the most beautiful girl in the world." Since then, she has continued to model for numerous high-end companies, such as Dolce & Gabbana, L'Oréal, and Versace, a career she began at a very young age.
She established her clothing line, Heaven May, in 2018 and has also dabbled in acting, making her debut in the 2015 movie Belle & Sebastian: The Adventure Continues as Gabriele.
Thylane Enjoys Swimming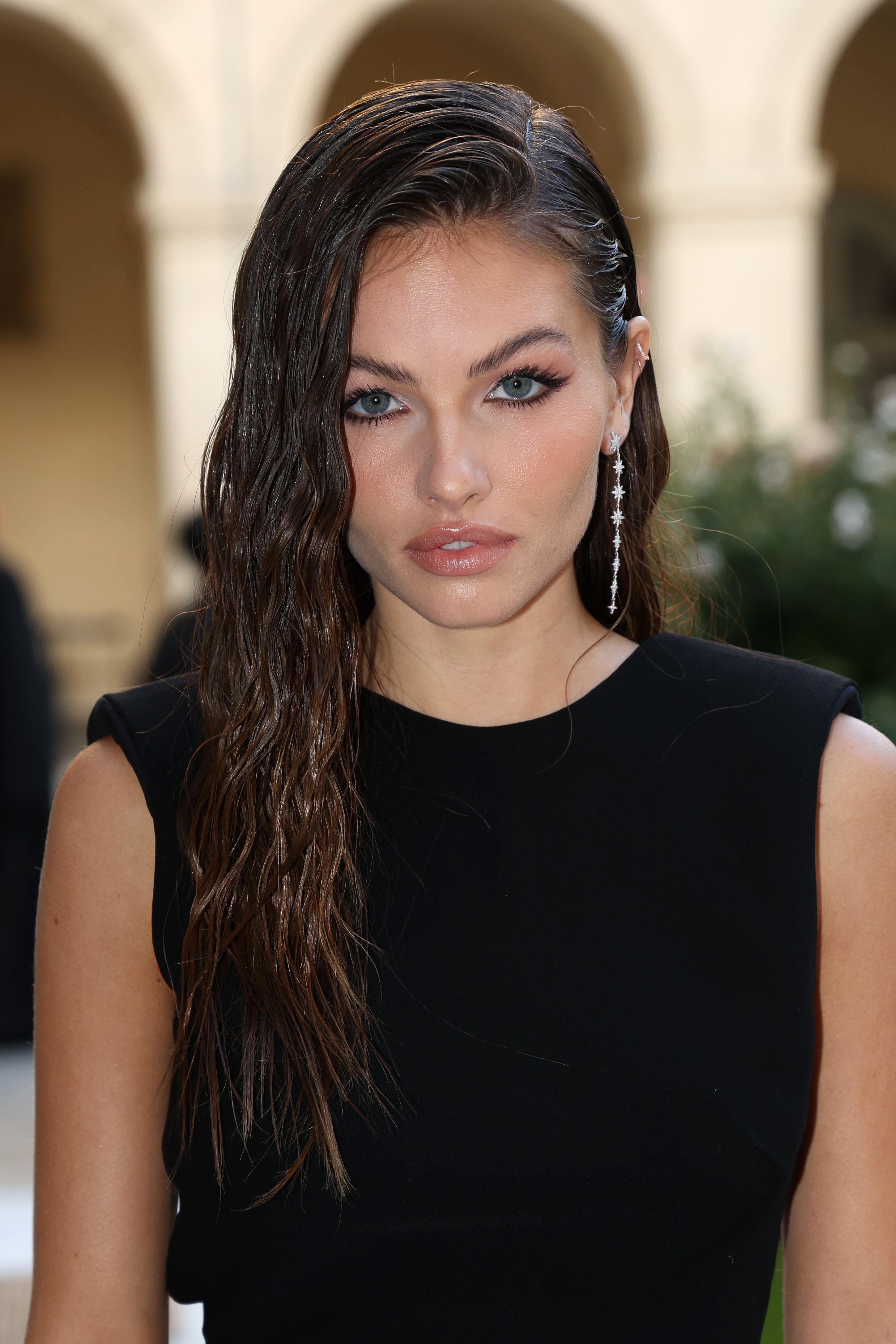 If you follow Thylane on Instagram, you'll notice that she dons a lot of bikinis—truthfully, her physique was meant for one—and that she enjoys spending a lot of time by the pool makes sense.