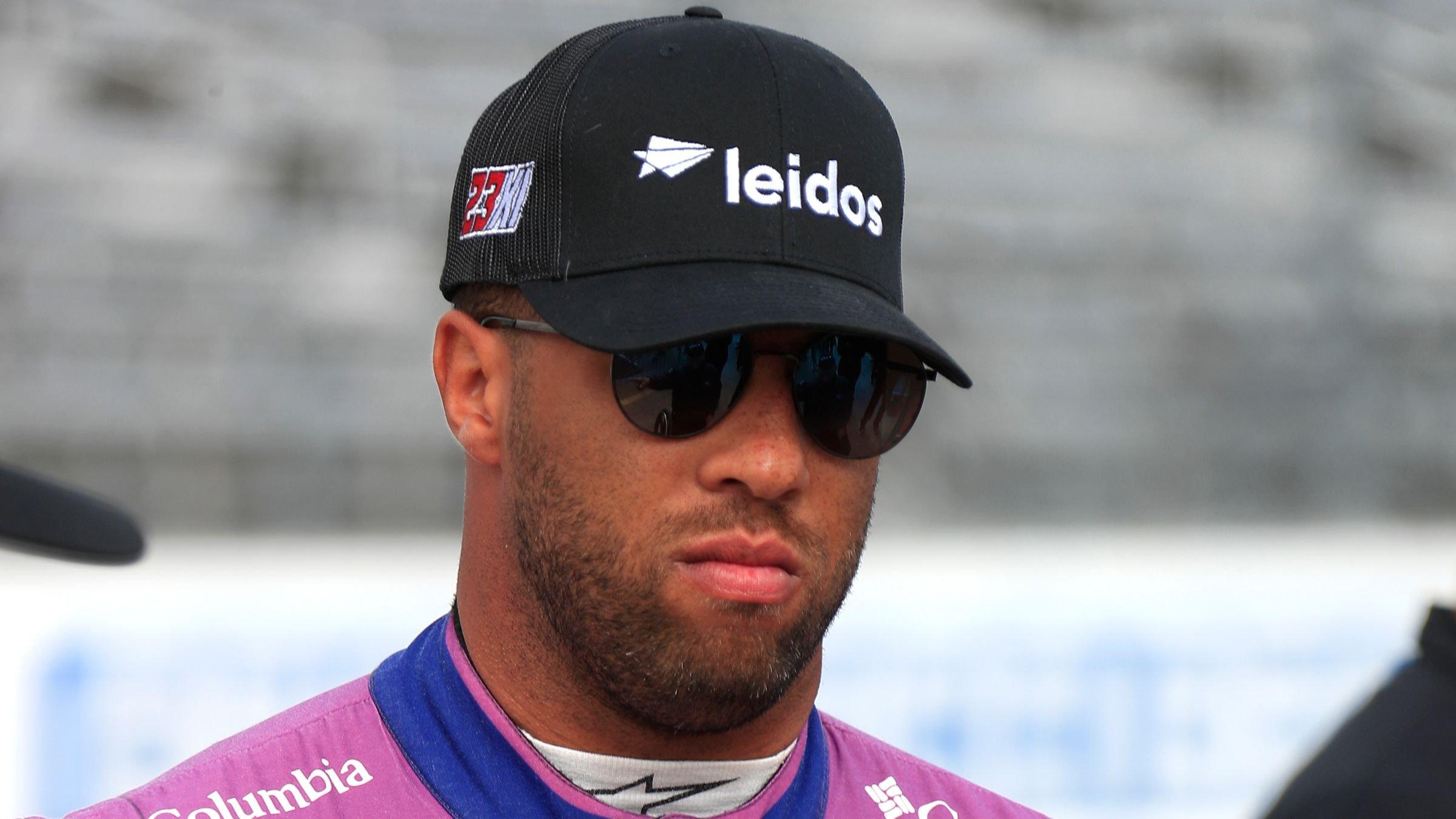 Bubba Wallace Reveals He Disliked This One Thing Denny Hamlin Brought To Michael Jordan's NASCAR Team
Bubba Wallace is an artist who paints with the car, and the race track is his canvas. However, ever since becoming a part of 23XI, Wallace realized his art was being taken away from him.
It so happens that Denny Hamlin and Michael Jordan brought together a team with unbelievable resources, but with that arrived a software that didn't quite make Wallace happy.
Article continues below advertisement
Bubba Wallace Makes A Revelation About Denny Hamlin's Purchase
During an episode of All The Smoke podcast, Wallace spoke about Hamlin's keen interest in data analytics and using software SMT to analyze various aspects of how a racer is working on the tracks.
"Being a part of this team, Denny (Hamlin), who is co-owner with MJ, we race against him. He is big in the data analytics stuff, looking at film and all this stuff."
-
"You can see like, 'Oh, this is how you get around this track. So it kind of took the art away because before it was like, 'Man, how is Bubba driving in there, like what's he doing?'"
-
Bubba Wallace isn't a huge fan of the data revealing his various track metrics such as steering traces, brake and throttle application. It's the timing of such mechanisms that makes sharp turns possible, and with such a software, everyone will know what he's doing behind the steering wheel!
Bubba Wallace's Journey With 23XI Had A Rocky Start
Prior to 23XI, Wallace was working with Petty GMS. During his time with Petty GMS, Wallace realized that he wasn't able to quite find the sweet spot where the car and he would function like a well-oiled machine.
It so happened that sometimes the car wouldn't be able to keep up with others and there were times when he couldn't perform.
When he transitioned to 23XI, he expected these problems to fade. Unfortunately, that did not happen. He was still failing to perform!
"Their cars are running one two three four and then I'm fifth running 20th. And it's like dude you still don't have it. Cars are the same now like you can't use that excuse and things started to finally click at the end of last year (with) 10 races left."
-
Article continues below advertisement
What Resolved Bubba Wallace's Problem?
When a new crew chief joined the team, Wallace started noticing steady improvements in his performance.
He started securing victories, and moving up the ladder.
Bubba Wallace Made The Headlines Following A Race
Wallace was racing at Las Vegas when Kyle Larson, Hendrick Motorsports' driver, hit Wallace's car.
Right after this, Wallace hit Larson's car and took both of them out of the race. After exiting his car, Wallace physically shoved Lason into the car wreck multiple times before authorities intervened.
Since then, Wallace has paid his dues and even issued a statement about the incident.