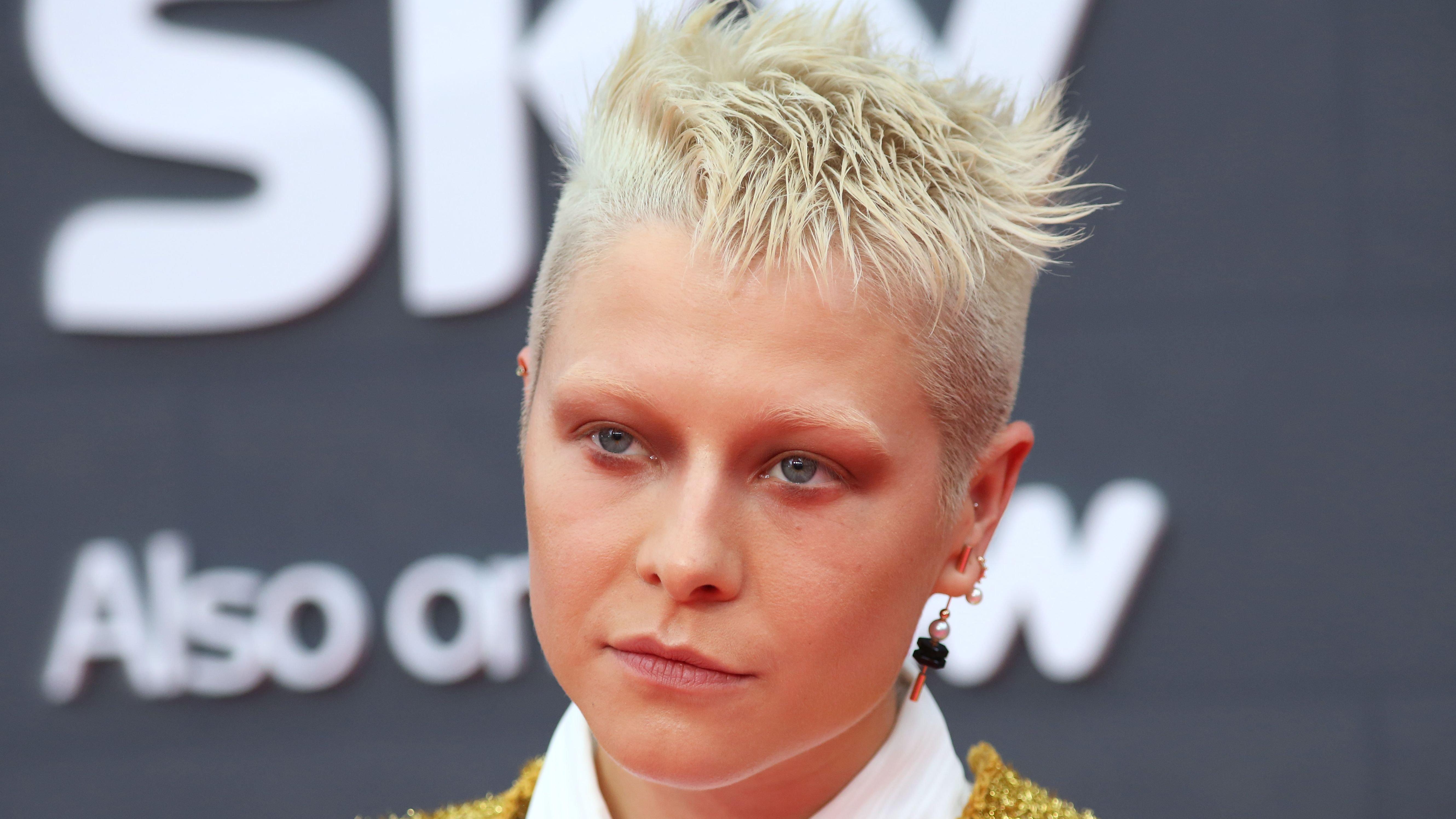 'House Of The Dragon' Star Emma D'Arcy Named To GQ's 'Men Of The Year' List
Emma D'Arcy has recently received praise for their outstanding work, including being named to the GQ's latest list of "Men of the Year." Since Emma D'Arcy played Rhaenyra in the Game of Thrones prequel House of the Dragon, congrats are in due. D'Arcy was joined by other excellent genre actors, like Lee Jung-Jae (Seong Gi-hun, Squid Game and Joseph Quinn (Eddie Munson, Stranger Things 4), who GQ's Mike Christensen hailed as being one of the key reasons the program is so successful.
Keep reading to find out more.
Article continues below advertisement
The Most Comfortable Fit Ever!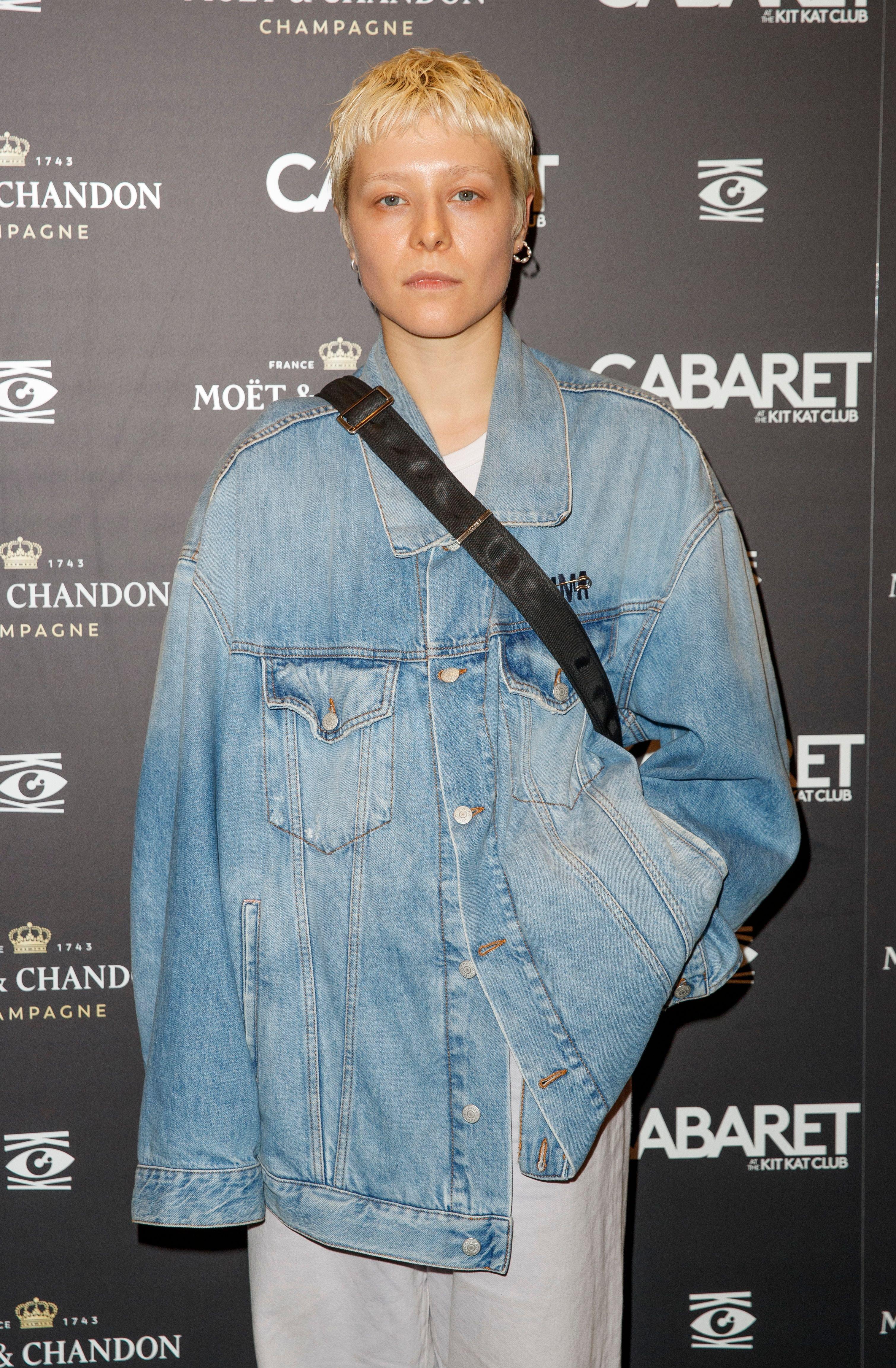 Our fave from the House of the Dragon ensures to bring something new to the red carpet, and this denim look they donned to the Gala Night performance of "Cabaret at the Kit Kat Club" gives us a conventional vintage vibe, of course; we like!
The most comfortable outfit to wear to an event is, without a doubt, this fit. D' Arcy arrived wearing an oversized denim jacket. Their frayed outerwear had long sleeves and a collar, and the denim was fastened with silver buttons. The actor finished with a pair of pale grey, baggy trousers, and a white T-shirt. However, D'Arcy's preferred accessories were equally adaptable: a crossbody bag with a black braided strap and an asymmetrical pair of silver earrings with twisted hoops. D'Arcy completed their look with a couple of Asics shoes for footwear.
Making The GQ 'Men Of The Year' List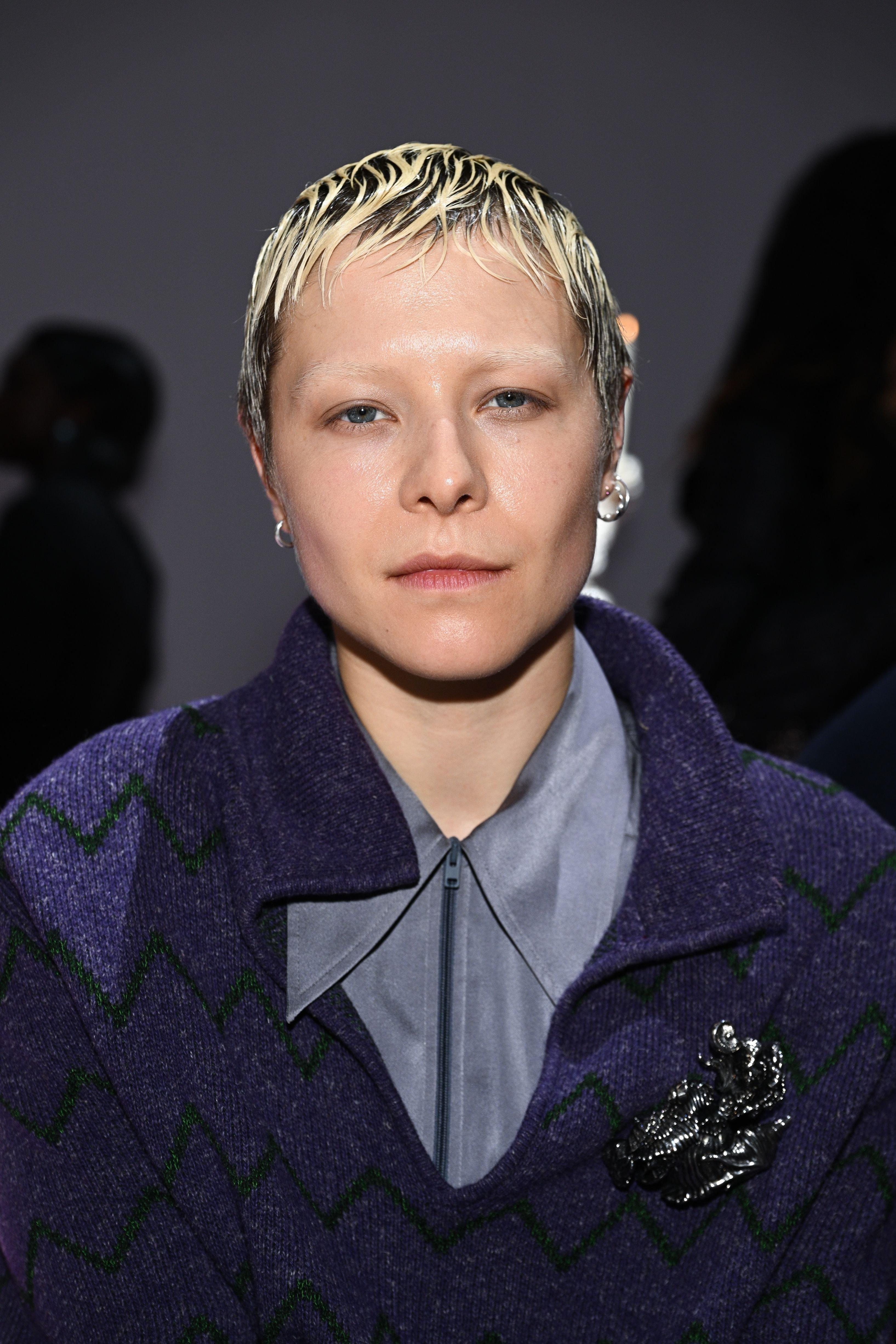 D'Arcy is still figuring out how to use the platform they were given after appearing in the Game of Thrones prequel series House of the Dragon about a civil war that fractured the once-vibrant Targaryen dynasty over succession. D'Arcy has been recognized as a breakout star by GQ magazine for significantly contributing to the popularity of House of The Dragon with their portrayal of the Black Queen Rhaenyra Targaryen. The show's creators have stated that D'Arcy's character, Rhaenyra Targaryen, the late king's designated heir who recently had her kingdom snatched by her childhood best friend, will appear in the upcoming season.
Article continues below advertisement
Emma D'Arcy Identifies As Non-Binary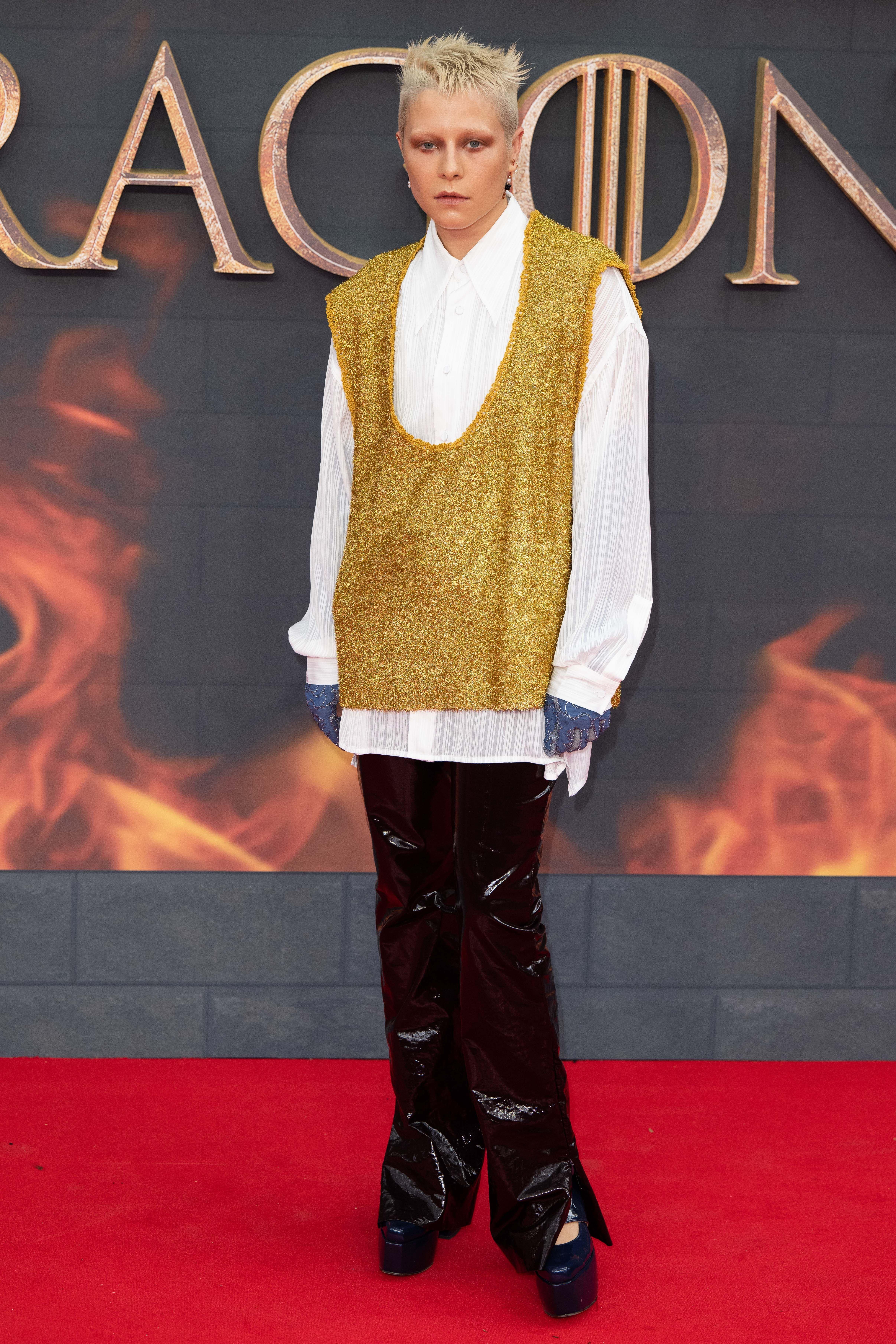 Emma D'Arcy utilizes they/them pronouns and identifies as non-binary to preemptively answer, in case you are wondering why the "Men of the Year" list. However, the list also features several cis women, such as Sheila Atim and Sharon Horgan, who created the television series Bad Sisters. D'Arcy's inclusion isn't ground-breaking because GQ has reportedly featured non-men on their "Men of the Year" list for a long time. People like Jennifer Lopez, Jennifer Aniston, and Megan Thee Stallion graced the cover. Nevertheless, the recognition is merited, and fans are clearly eager to see what D'Arcy will bring to House of the Dragon in season 2.
The Impact Of Their Role In Queer Community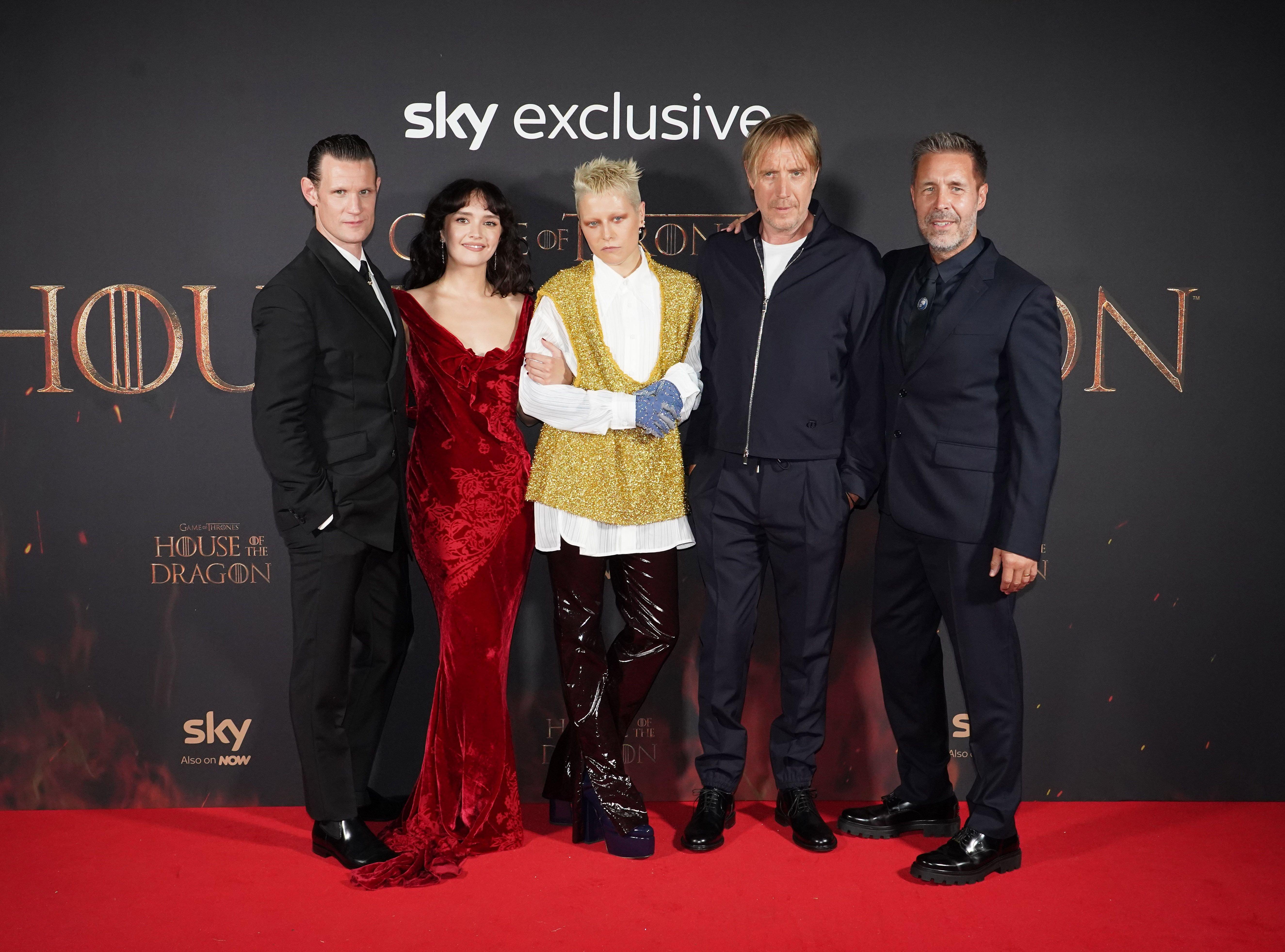 One advantage of casting in House of the Dragon is that D'Arcy is now advancing nonbinary visibility just by landing the part of Rhaenyra. People are now actively thinking about gender and considering appropriate gender pronouns since D'Arcy is the lead in the Game of Thrones series, talks that might not have occurred had they not been cast.