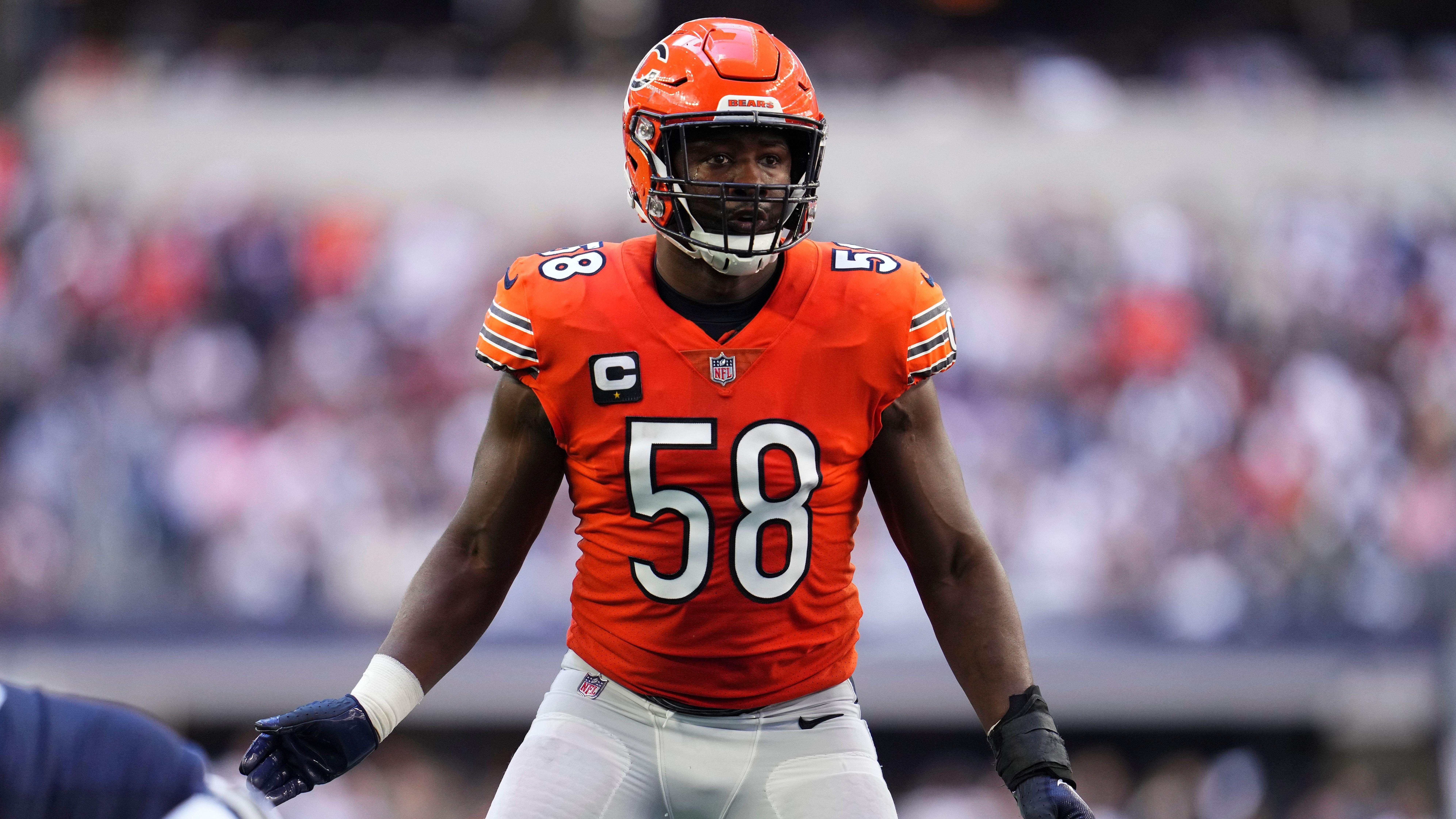 Roquan Smith Will Make Baltimore Ravens Debut After Trade From Chicago Bears
The Baltimore Ravens made one of the biggest moves of the trade deadline. No one saw it happen, but trading for Roquan Smith could have a massive impact on the field.
He's one of the best pass-rushers in the league, trailing only Bobby Wagner (656) for the most tackles (606) in the NFL since 2018.
Article continues below advertisement
Smith Is Ready To Roll
Moreover, the former Chicago Bears star has hit the ground running already. He claims he's already familiar with what the Ravens are deploying, so he didn't need a lot of time to make the adjustments:
I don't feel like it's an all-out cram session, because I feel like I have a nice understanding of everything we're doing here on defense, Smith said. That's part of being a pro, and those guys in the locker room are getting me right, as well as the coaching staff helping me out big time. So, I feel very comfortable with where I'm at right now, and by Monday, I know I'm going to feel even better. So, I'm excited."
-
He's Been Impressive Already
John Harbaugh has been quite impressed by Smith's performance in practice. And just like him, he also believes it will take no time before he's settled in and hopes he can make an impact right away:
He's picked it up super-fast ... and he's doing great with it, Ravens coach John Harbaugh said. It's translating really more than anything. So, it will be a little bit in the heat of battle; you have to worry about that a little bit in terms of just the terminology in the heat of battle, but everything he's doing here he's done in Chicago basically, or anywhere else. So, he'll be ready to roll."f
-
Article continues below advertisement
Ravens Have A Tough Challenge
The Ravens have a tough matchup on the road vs. the New Orleans Saints. A rival foe like Andy Dalton will be under center for the Saints and their explosive offense, so Smith will have his hands full from day one.
Landing a 25-year-old with his best football still ahead of him was such a big win for an organization trying to compete at the highest level while its title window is open.
What About Lamar Jackson?
Now, the Ravens will have to focus on surrounding Lamar Jackson with more offensive talent in the offseason while also doing whatever it takes to extend his contract for years to come.
The Ravens have been on the verge of Super Bowl contention for years now, and failing to retain Jackson would only set them back at least a decade, so they just can't afford to let him walk.