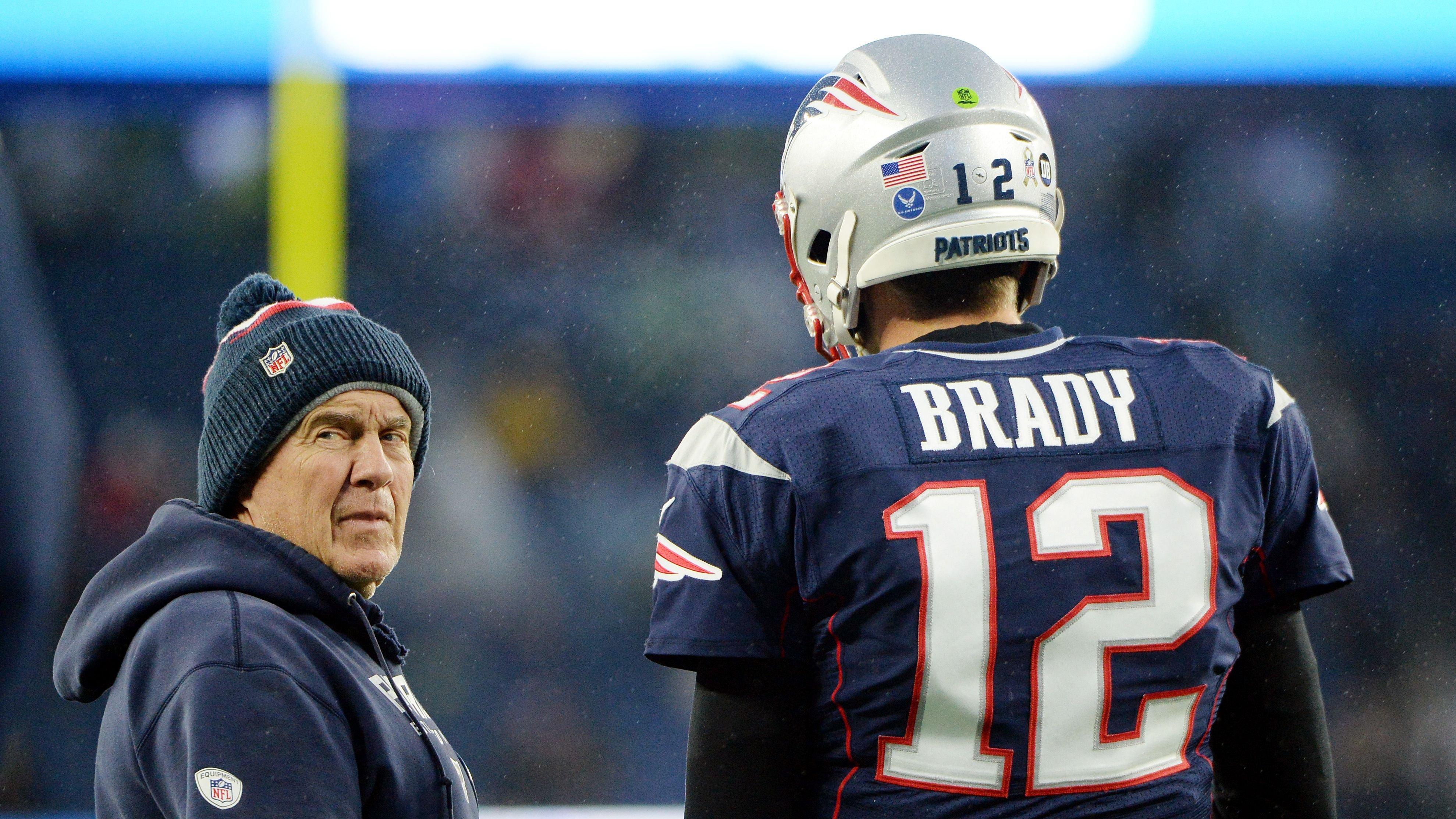 Bill Belichick Praises Tom Brady Over NFL Passing Yards Record
Tom Brady came back from retirement 40 days after announcing he was walking away from the National Football League.
People were in disbelief when Brady claimed to have some unfinished business in the league. He had already won 7 Super Bowl rings and owned nearly every passing-related record.
However, it seems like he was right after all, as he just reached another incredible milestone by becoming the first player to throw for 100,000K+ yards, counting the regular season and the playoffs.
Article continues below advertisement
Belichick Tips His Hat Off To Brady
Notably, most of those yards came from his days with the New England Patriots, so his former coach Bill Belichick showered him with praise when he found out about the record:
"That's a tremendous accomplishment by Tom and a real credit to everything about him," Belichick said, per NESN. "His longevity, his accuracy, consistency. Just doing so many things right in the passing game for so long. It's a phenomenal accomplishment and I'm really happy for him. Nobody deserves it more than he does. He's worked extremely hard and (is) just very good at what he does. That's an amazing, amazing stat."
-
100,000K Yards Is A Lot
Brady and Belichick won six Super Bowls together. However, their relationship grew apart towards the end of this tenure in Foxboro. Even so, Bill had nothing but praise and respect for his former star:
"I don't even know how far 100,000 yards is. It must be a long way. I don't know how many miles, I have no idea, Brady said.
-
Article continues below advertisement
Bucs Needed Some Momentum
While the individual achievement was great and impressive, Brady has kind of fallen off a cliff this season.
He was fresh off one of the best campaigns in his career, so it's not like he looked washed when he decided to retire. Hopefully, this and his game-winning drive will motivate him and help turn things around.
It's Been A Tough Season For Brady
Brady's comeback was a costly one. It cost him his marriage with Gisele Bundchen after 13 years together, putting even more pressure and weight on his shoulders to get the job done.
The Tampa Bay Buccaneers have struggled to live up to the hype this season, and plenty of that has had to do with Brady's performances.
But hey, there's still plenty of time in the season, and one should know better than to count Tom Brady out. You should know by now that betting against him rarely pays off.