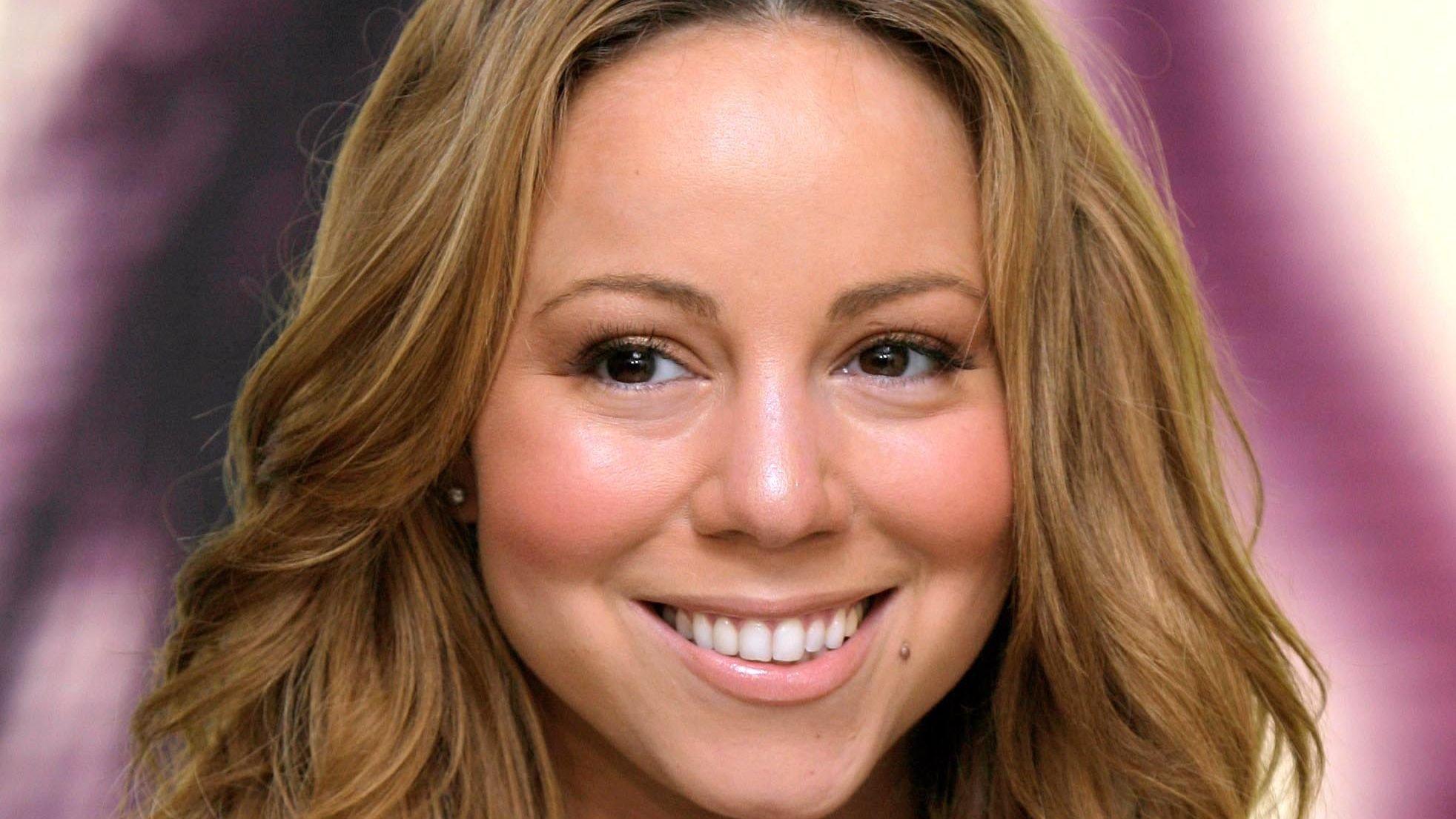 Mariah Carey, 52, Stuns In Little Black Dress
Everyone needs an LBD every now and then, and music icon Mariah Carey is aware of the unspoken rule. In a recent style photo, Carey looked breathtaking posing in the streets while showing off an eye-catching little dress. While the pose came from a fan page, her myriads of admirers did not fail to file to the comment section showing the love.
Article continues below advertisement
Never Wrong In An LBD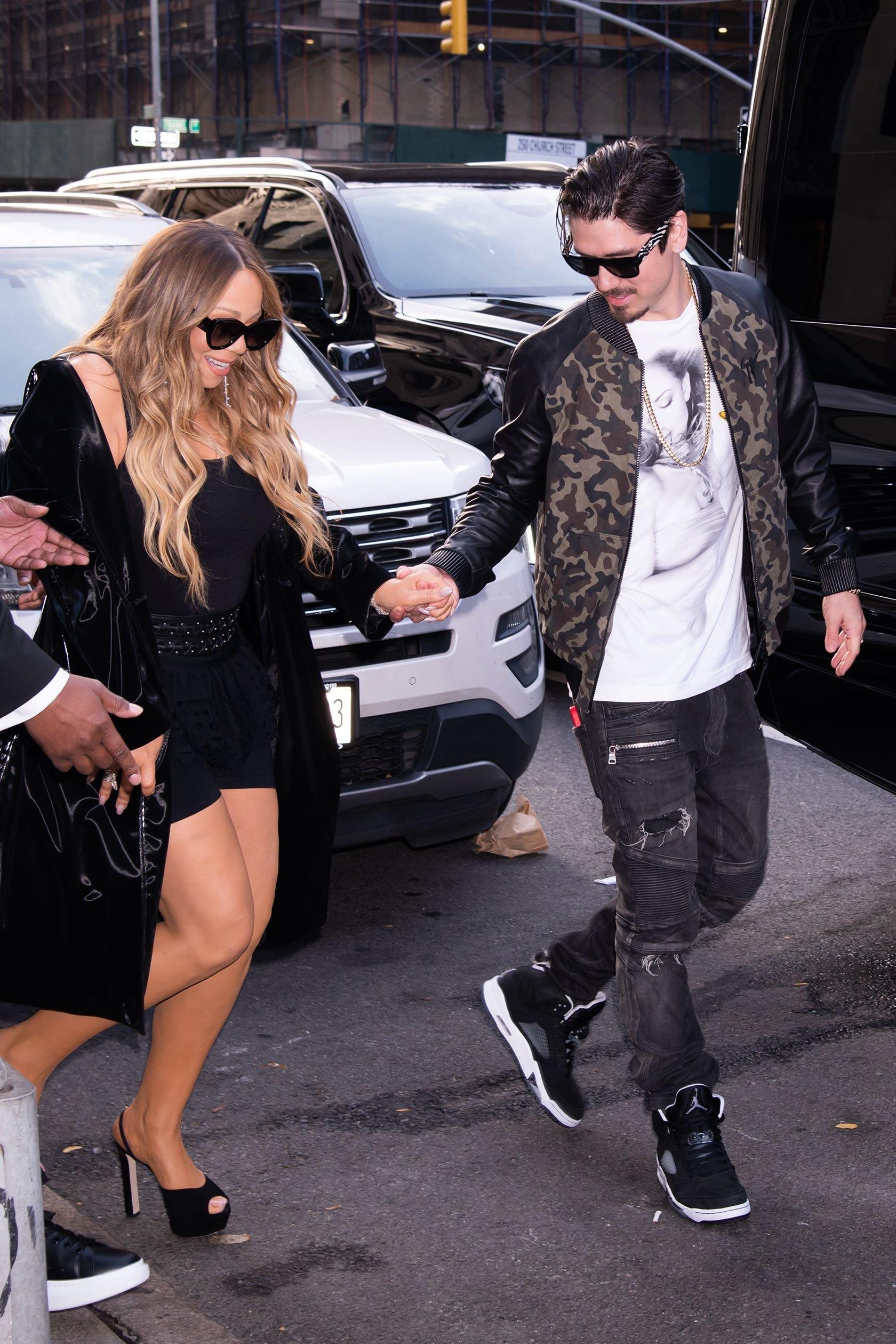 Carey brought her unmatched glow down to the street as she was photographed displaying her infectious smile. The star looked as radiant as ever in a thigh-skimming dress that clung to her shapely figure. The outfit bore a layered skort with a leather waistband. The Dreamlover crooner draped a matching latex jacket over the little black dress while completing the look with large dark shades and a pair of black heels.
The 52-year-old let her hair down in a center parting. Carey's visible jewelry included some silver knuckle rings and a bracelet peeping from below her jacket's sleeve. The mom-of-two maintained a big smile in both snaps while flaunting her graceful limbs.
Another Carey Style Moment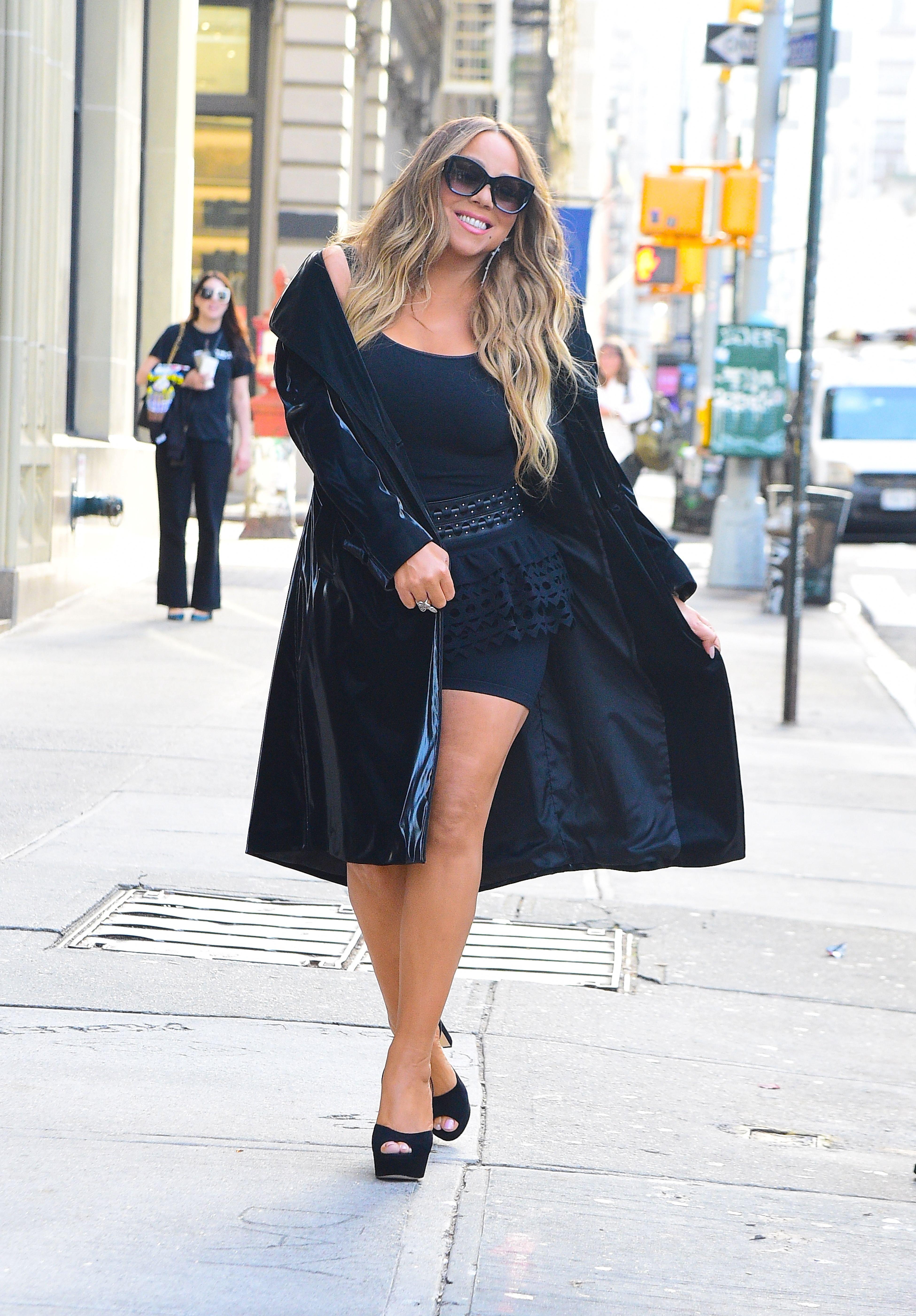 The Grammy-winning singer shared another beguiling style moment on Instagram, this time, with her preteen twin daughter Monroe. The pair posed in what looked like a dressing room with clothes arranged on hangers. The mother-daughter duo rocked coordinating looks in all-black outfits. Mariah slipped her shapely figure into a thigh-skimming dress with a form-fitting bodice and tulle-style skirt. The outfit bore a leather waist belt cinching her waist while she completed the classy look with a pair of pearl-studded heeled sandals.
Monroe stood close to her star mom with her black camisole tucked into a shiny short skirt. The youngster spied it up with a latex jacket while her feet were clad in black sneakers. She also rocked a pair of knee-length socks. The young girl and her mom rocker their hair in tight curls falling around their shoulders. However, while Mariah wore her hair blonde, Monroe looked adorable in her brunette curls.
Article continues below advertisement
The Queen Of Christmas Is Defrosting!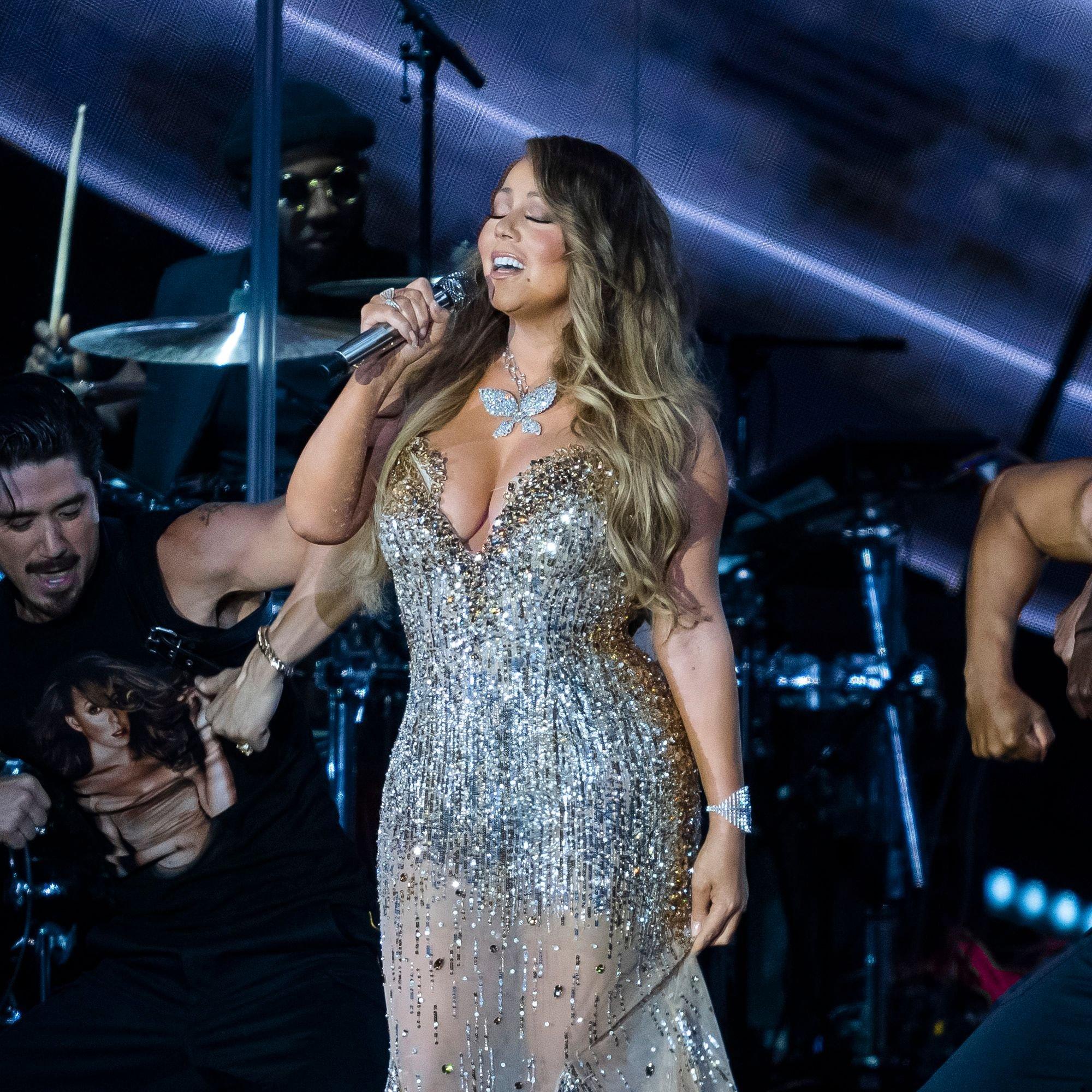 Per E! News, presently, Carey is preparing for the festive season, and it is safe to say that it is about to get Christmassy. As the festive season draws in, fans can attest that Carey's hit single, All I Want For Christmas Is You, is about top charts as usual. In one of her latest media posts, the songstress shared a transformation video showing her in an all-black ensemble reminiscent of the Halloween witch complete with the pointy hat.
Carey seemed to be riding a mechanical broom when she let out a witch's laughter and transformed into a colorful scenery. Here she rocked the traditional red Santa Claus garb while belting out the word: 'It's time!'
Being The Queen Of Christmas
In 1994, Carey released her Christmas soundtrack, All I Want For Christmas is You, which came from her Merry Christmas album. The song went on to become popular among fans world wife defining the festive season, each time it was around the corner. While Carey has had many iconic hits through the years, the Christmas soundtrack has proved to be enduring, chart-topping, and timeless.