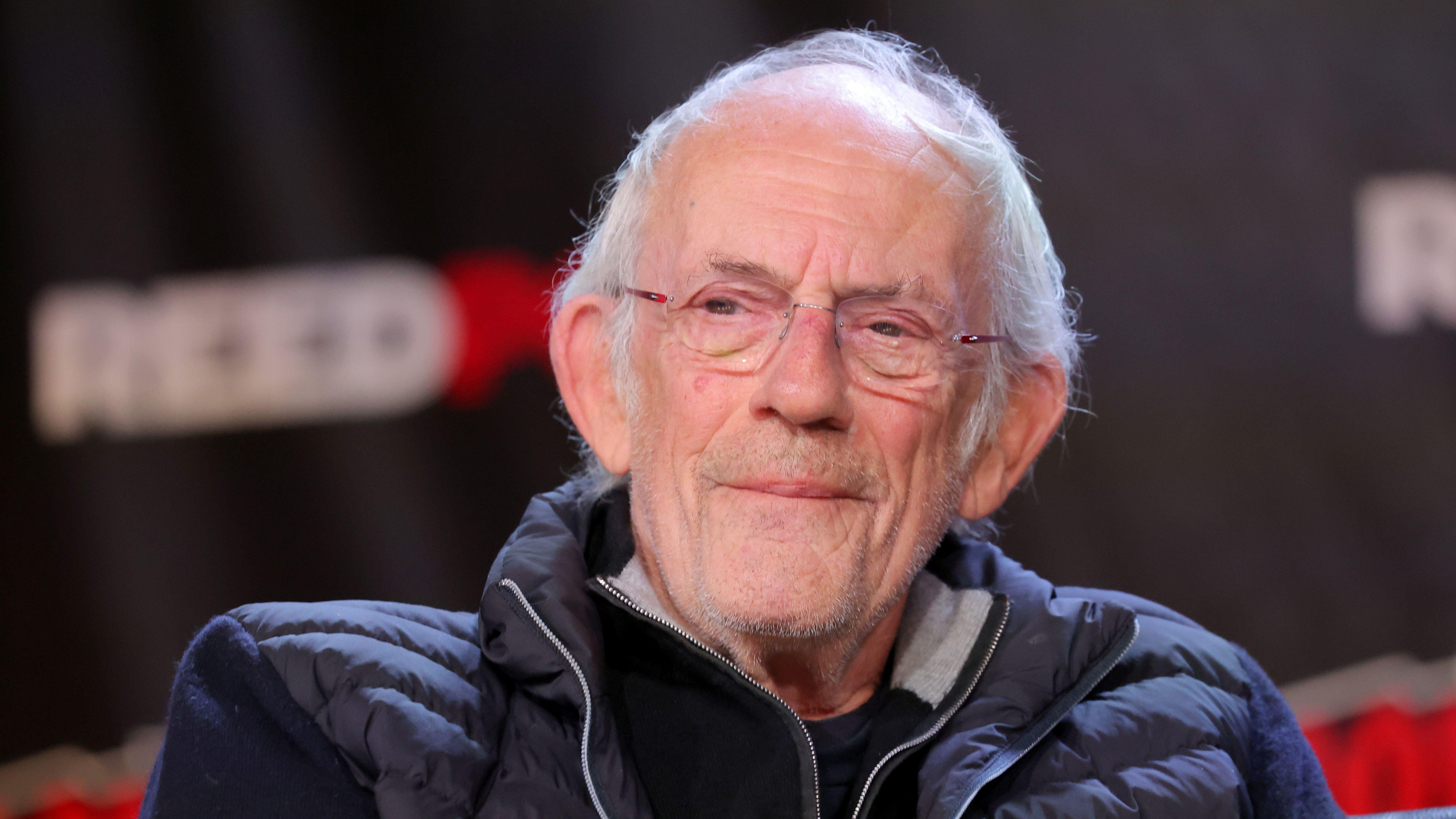 Christopher Lloyd Teases A Possible 'Back To The Future' Return
On social media, Christopher Lloyd has sparked speculations about a Back to the Future franchise comeback. Famously, Lloyd co-starred with Michael J. Fox as Marty McFly in the Back to the Future film trilogy as Emmett "Doc" Brown. Back to the Future was never given the fourth movie, nor was it given the reboot treatment, despite the franchise's expansion into other media, such as video games and an animated series.
Keep reading to find out more.
Article continues below advertisement
Could There Be A 'Back To The Future 4'?
It's difficult to determine exactly what Lloyd is teasing here; it's possible that his tweet's mention of "the future" was just a coincidence meant to promote something quite unrelated to
Back to the Future. There is enough information to get the rumor mill going that this may be Back to the Future 4 or possibly another announcement involving the brand.
While Michael J. Fox himself has welcomed the concept of a Back to the Future reboot with all fresh actors, fans have largely opposed it. He recently shared his idea for a remake, which would include a Marty who had been switched around regarding gender, with Entertainment Tonight. "They should use a girl to play Marty."
I can't say yet, but the future holds something very special for you…stay tuned!
-
Recreating Roles On Jimmy Kimmel
Over the years, Lloyd has played Doc Brown again for various projects and appearances, most frequently in commercials, a ride at Universal Studios, and a short for the 30th anniversary Blu-ray box set. From 1991 to 1992, Christopher Lloyd did portray Doc Brown in a brief episode of the Back to the Future animated series.
The most famous reunion—and possibly the best one we'll ever have—took place on October 2015, the day Doc and Marty traveled into the Future to save Marty's son from doing time in prison. In a comedy for ABC's Jimmy Kimmel Live that evening, Fox and Lloyd recreated their roles, exciting viewers and making fun of the reality that the future wasn't as technologically advanced as the movie had suggested.
Article continues below advertisement
Getting Accolades For Their Roles
Perhaps Lloyd and Fox are most known for their performances as Marty McFly and Dr. Emmett "Doc" Brown in the Back to the Future trilogy. Back to the Future, Back to the Future Part II, and Back to the Future Part III are all films in the Robert Zemeckis-directed series that debuted in 1985.
In addition to his recent performance in Spirit Halloween, Lloyd was chosen for the third season of The Mandalorian, a Star Wars television series on Disney+. In Season 5 of Adult Swim's Rick and Morty, Lloyd played a live-action version of Rick Sanchez, the time-traveling lunatic. He will be a guest star in the show, although his character's specifics have yet to be publicized.
Keeping Fans In Suspense
Fox and Christopher Lloyd both want to see this. Back to the Future should be left alone as a trilogy, the filmmakers have insisted for a long time. Fans will have to wait till Lloyd speaks further about his big surprise before finding out what comes next.