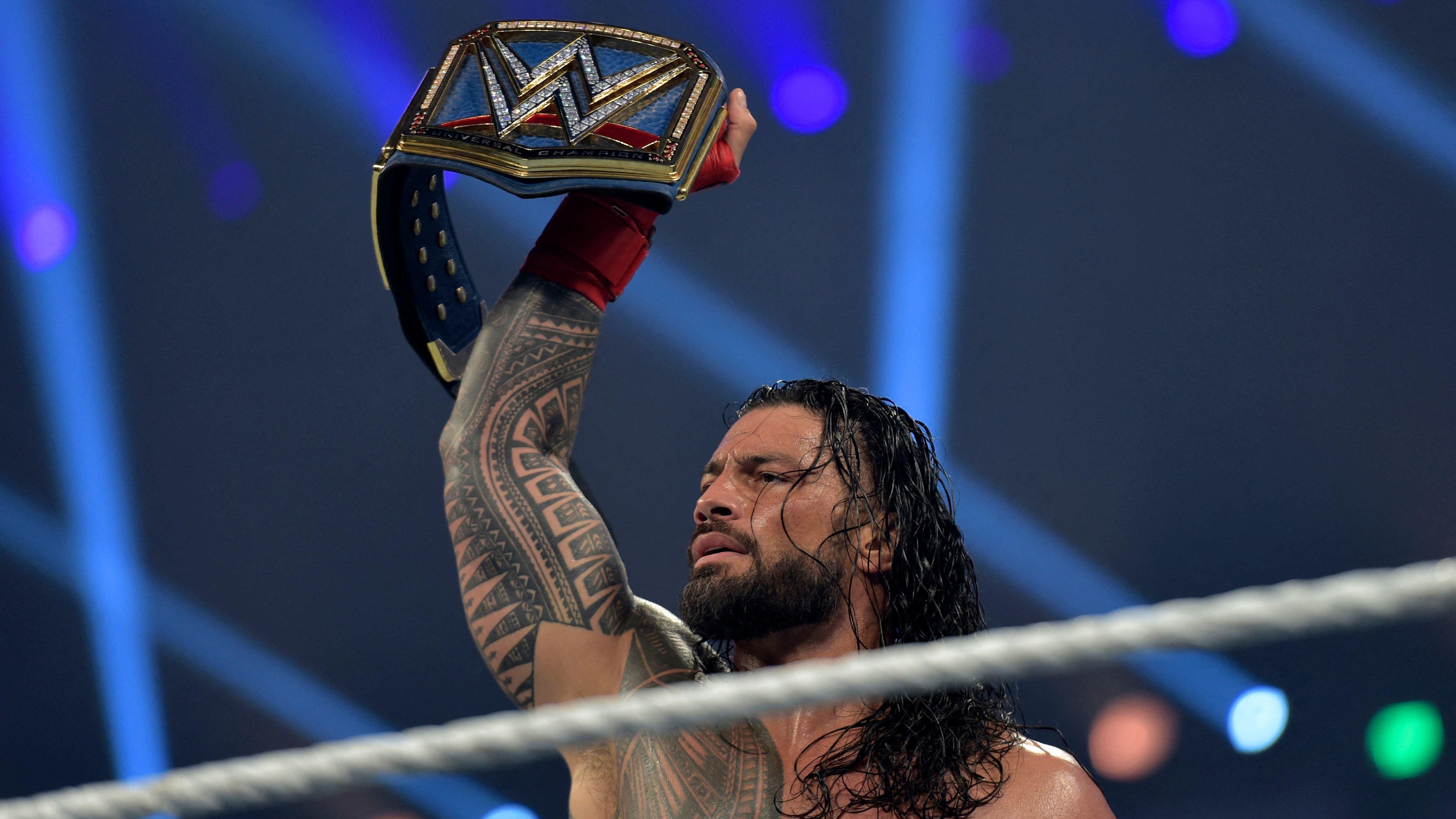 Is WWE Building The Next Main Event Megastar After Roman Reigns?
WWE knows how to build main event megastars, and that's been proven time and time again. Even today, the company is building a megastar, and it seems like this time it's being done silently, but the silence is deafening considering the way the megastar is being built.
Currently, no one is above WWE Undisputed Champion Roman Reigns. He has defeated Superstars such as John Cena, Brock Lesnar, Cesaro, and several others during the course of being the champion for over 700 days.
But recently, someone has been given a spot on The Bloodline's stable, but why?
Article continues below advertisement
Sami Zayn Has Become Beneficial For The Bloodline
Initially, it was given that no one outside the family can become a part of the stable. However, Sami Zayn acknowledging The Tribal Chief changed everything.
His promos with the stable have been massive hits, and the WWE Universe has responded roaringly. Considering his in-ring character, Zayn has single-handedly been able to make everyone in the stable break characters.
During a promo where Roman Reigns was trying to discipline Jey Uso, everyone had to hold their laughs because of Zayn's comments.
Sami Zayn Is Building Towards Something Big
It's well-known that a stable usually falls apart when a babyface turns heel and smashes the stable members. However, it's going to be a while before Sami Zayn can smash Roman Reigns, especially with The Usos around.
That does not mean Zayn cannot. He's currently getting close to The Tribal Chief and earning his trust.
Not only did Reigns make him an "Honorary Uce," but Reigns also threatened Jey Uso that if he didn't get his act together, Reigns would remove the 'honorary' and make Zayn a part of the family. In fact, he would even consider making him Sami Uso.
Zayn's face lit up upon hearing the news, but Jey Uso was left fuming.
The audience cheering for Zayn is evidence that he is already showing main-character energy.
Furthermore, he's getting close to Jimmy Uso as well, which could potentially mean trouble for the WWE Tag Team Undisputed Titles
Article continues below advertisement
Will WWE Make Sami Zayn Pursue Tag Team Titles?
The only way to dethrone Roman Reigns is to cut off his support from The Usos. Now, ideally, WWE can have Zayn team up with another Superstar behind Reigns' back and pursue the tag team titles.
This could be a work in progress already considering Jey's constant issues with Zayn.
If Sami Zayn and his partner win the tag team titles, Roman Reigns will come down on his cousins with rage. He might even give Sami Zayn a higher position in the stable, which results in The Usos exiting the stable.
Next, Zayn goes after Roman Reigns and dethrones the man to become the next megastar.
Potentially, WWE is building a megastar by making him infiltrate the stable instead of putting forward open challenges.
Is The Plan Already In Motion?
Roman Reigns went up against Logan Paul at Crown Jewel in 2022. It was an important match and The Usos, Solo Sikoa, and Paul Heyman were present to support The Tribal Chief. They even interfered to help Roman Reigns.
But Sami Zayn was missing. As someone who is an Uce, he should have been present by his Tribal Chief's side.
Is it possible that while Reigns was engaged in war, Zayn was hatching a plan to take down the man who runs the show once and for all?