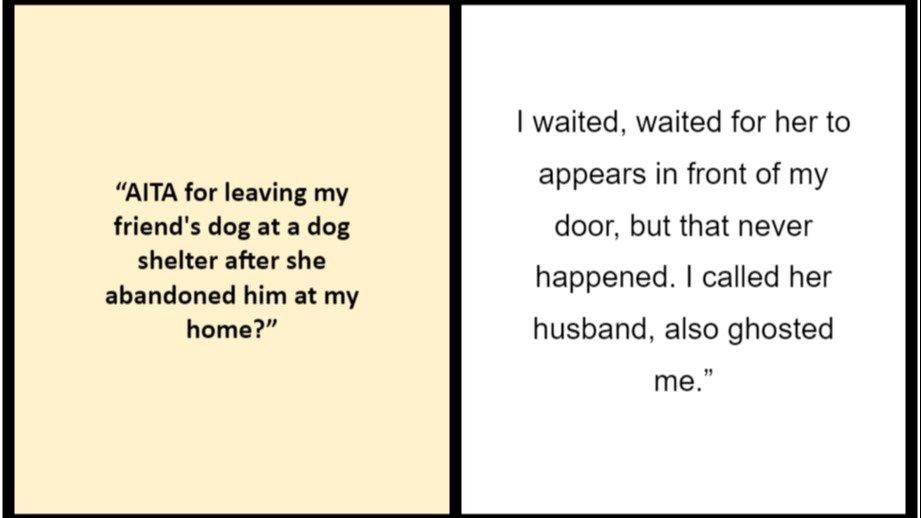 Redditor Wonders If She's A Jerk For Dropping Her Friend's Dog At A Shelter After She Abandoned Him
While friendship is one of the most admirable relationships anyone could have, it is always important to know boundaries and respect them. When boundaries are not set or are being disregarded, friendship can be threatened and can become a more heightened fracas. This was the situation a Reddit user found herself in after her friend dropped off her pet dog for weeks, without meeting her end of the bargain. The OP described herself as a 35-year-old female while her pal was 32. While the duo earlier had some an earlier tiff, their current issue started when the latter dropped off her pet at the former's house. This was due to a vacation with her spouse.
Article continues below advertisement
Redditor Shares Her AITA Story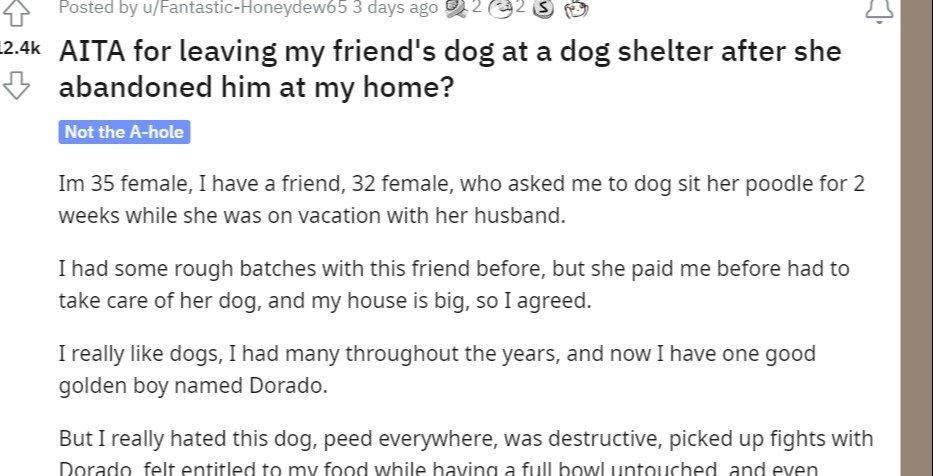 OP Had Troubles Keeping The Dog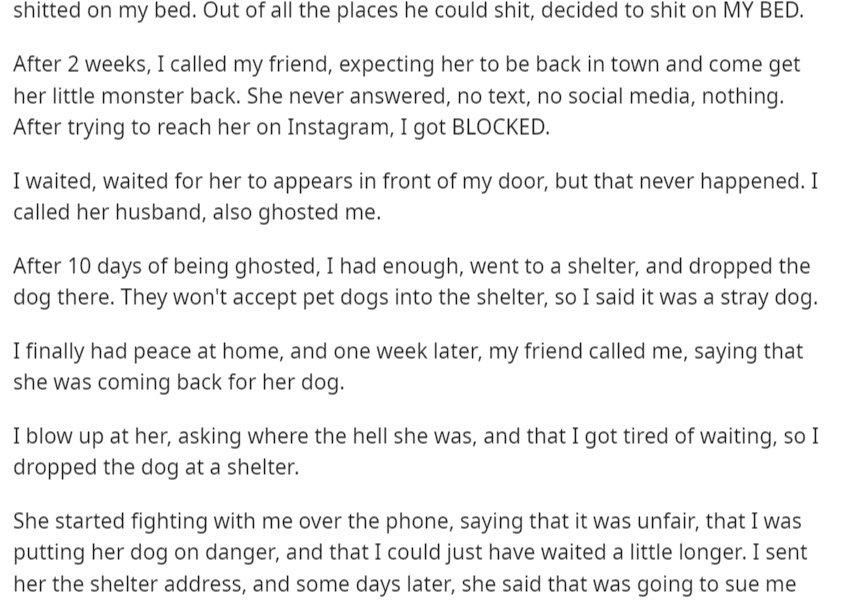 Article continues below advertisement
The Friends Are Now At Loggerheads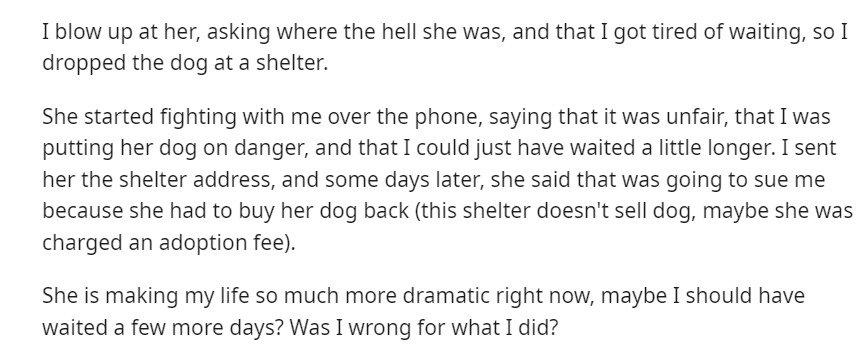 OP Second-Guesses Her Decision
After the Redditor decided she has had enough of being disrespected by her friend, and the situation of taking in her untrained pet, she decided to drop the dog off at a shelter. However, her friend came calling almost ten days later, letting her know she would come over to get her dog. The phone conversation did not go well because the OP was so angry. She ranted about the lack of accountability from her friend, before letting her know she had dropped the dog off at a dog shelter. This dog owner became so pissed and this resulted in a rift between them.
The 32-year-old dog owner went off as she noted that her friend did not appropriately care for her pet. She accused her of not being patient enough while adding that she put the dog in harm's way. In the end, the OP directed the pet owner to the shelter where her dog was kept and things only escalated from there. The pet owner called her back a few days later ranting that she had to buy her dog back.
According to the OP, the shelter does not sell dogs, but from her friend's inference, she was probably billed for adoption fees. The dog owner also threatened to sue her for negligence, and this has since put her in a dilemma. The dog sitter now feels like she did the wrong thing despite reaching out to the dog owner for weeks. Throwing her question to other Reddit users, the OP requested to know if she was in the wrong. Here's how other social media users gauged the situation.
Article continues below advertisement
Other Redditors Weigh In

NTA- Bad Pet Owner

NTA- OP Was Ghosted