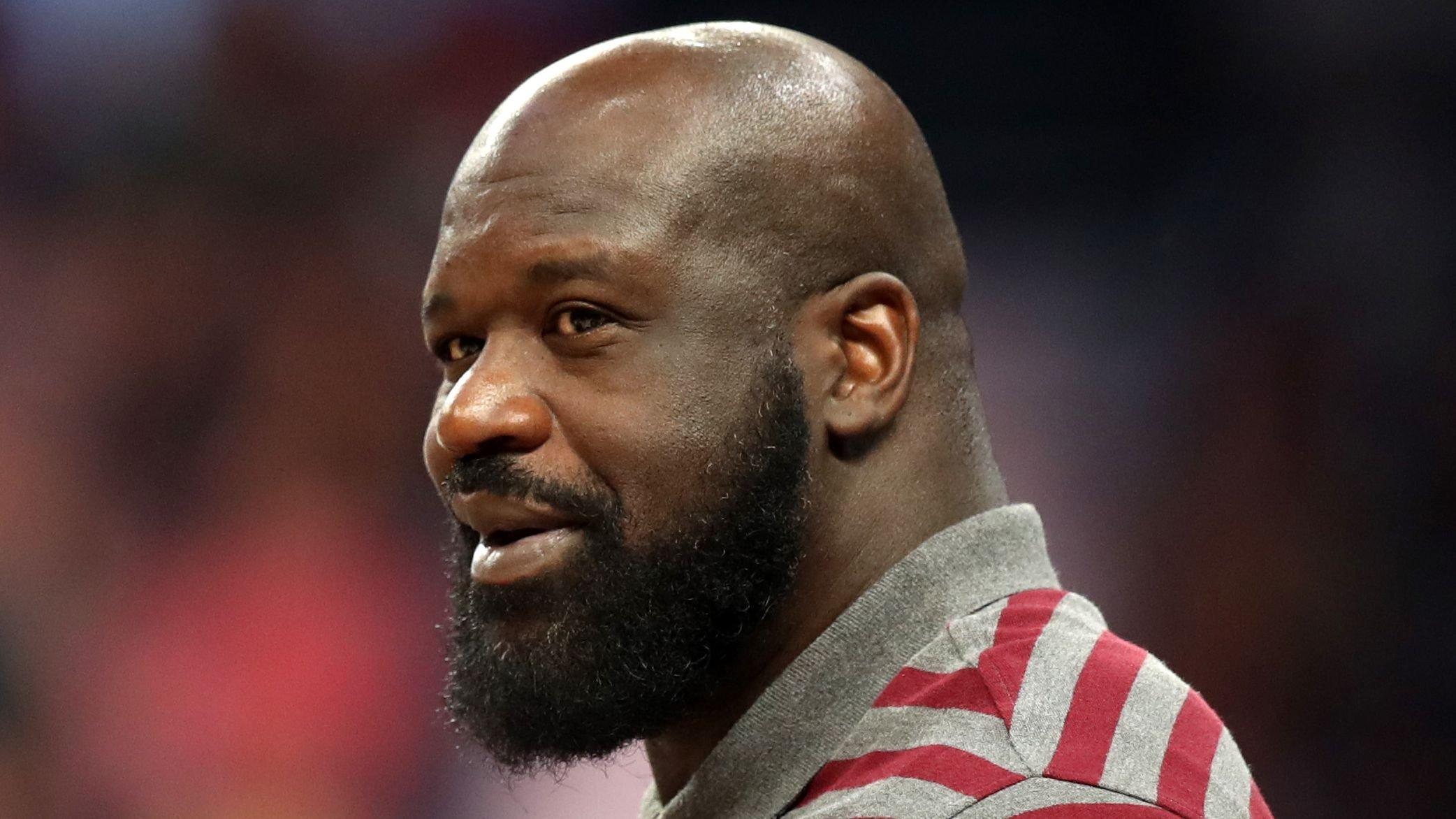 Shaquille O'Neals Claps Back At Kanye West After He Attacked Him On Twitter
Shaquille O'Neal isn't a man to mess with. He keeps his business to himself and does not take it kindly when someone tries to drag his name through the mud, especially without provocation.
Of course, when Kanye West, now known as Ye, brought up O'Neal's business with Jamie Salter, the NBA Legend was quick to stop him and show him the door before the rapper took it to a 'point of no return.'
Article continues below advertisement
Ye Tried To Make A Point About Which Race Is In Control
In the tweet, West revealed that Jamie Salter is in business with both O'Neal and David Beckham, and as per Salter, it's 50/50. However, Ye feels there is always one person who has the extra 1% for the final voting rights.
Shaquille O'Neal quickly stepped in to let West know this was not something he should involve himself with. Not only did the NBA Legend ask Ye to stand down, but he also advised that he gets his "family business" in order.
This isn't the first time Shaquille O'Neal was involved in something controversial with Kanye West.
Shaquille O'Neal And Kanye West Were On Opposite Sides Following Kyrie Irving's Post
In recent events, Irving posted a link for an antisemitic documentary - Hebrews To Negroes: Wake Up Black America.
However, the Anti-Defamation League termed this documentary to have claims of a Jewish conspiracy to defraud black people. While a significant number of individuals raised concerns about the controversial post, Ye was quick to defend Irving.
On the other hand, Shaquille O'Neal termed Irving an "idiot"for sharing the link.
As a consequence of sharing the link, Kyrie Irving was suspended for five Brooklyn Nets games without pay.
Article continues below advertisement
Kanye West Has Been Suffering Consequences Of His Actions
Lately, the rapper has been receiving backlash for his antisemitic comments and triggering tweets. In fact, as a consequence, several brands have cut ties with him, such as Balenciaga, Adidas, Sketchers, GAP, CAA, and several others.
Following this, the rapper quickly lost his billionaire status. However, that did not seem to bother him since he revealed that even after losing his billionaire status, he's still alive in a now-removed Instagram post.
Ex-Wife Kim Kardashian Condemned Hateful Messages
The downfall of Kanye West started following his separation from Kim Kardashian. Initially, he was taking shots at Kim's ex-boyfriend Pete Davidson and posting his messages with Kim on social media.
Following that, he posted several controversial posts, which were constantly being deleted after a few hours or days. Initially, Kim Kardashian did not make a public statement about his actions, but after his antisemitic comments, Kardashian condemned his statements.
However, she did not directly tag him or take his name.