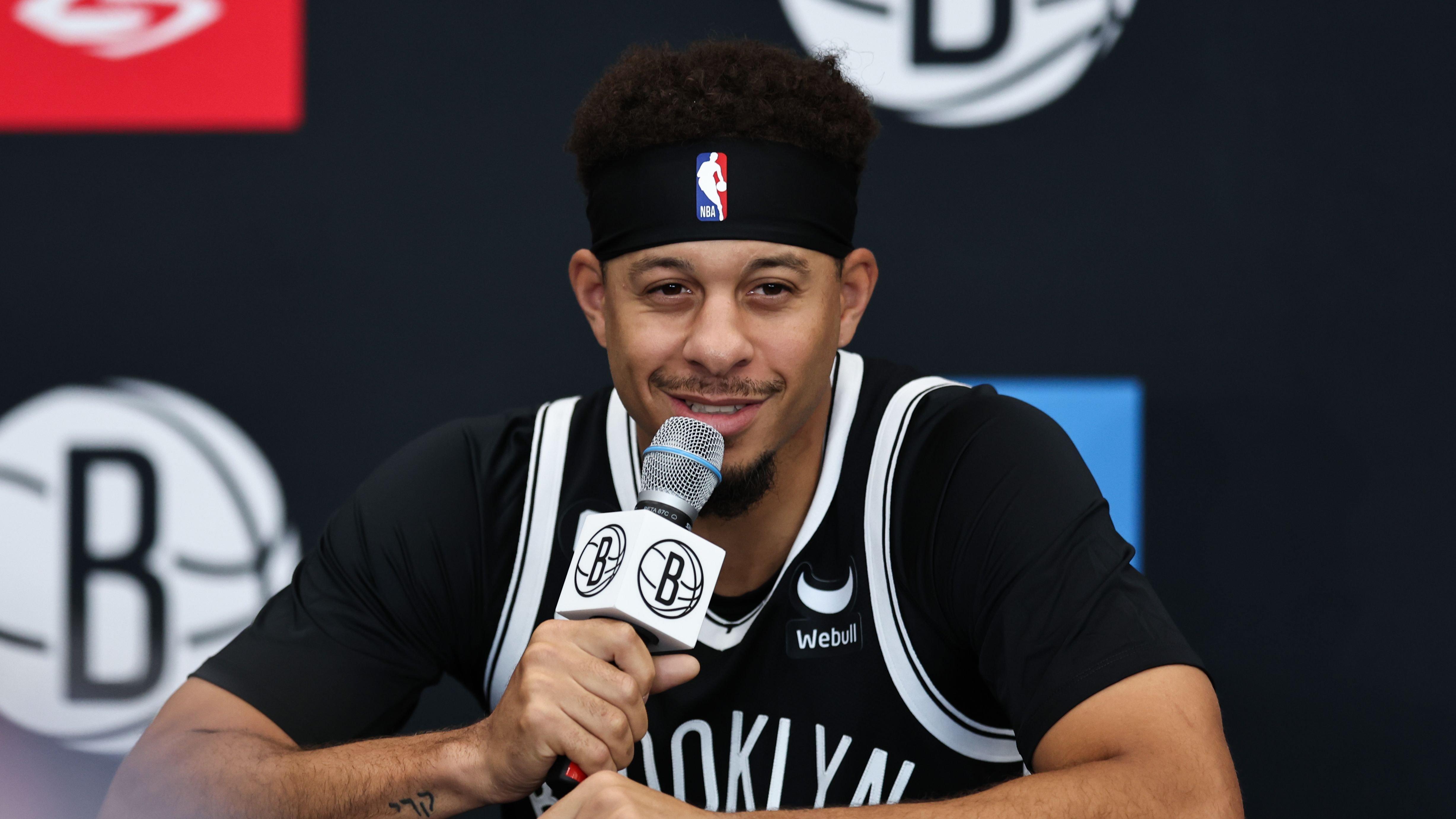 Seth Curry Once Turned Down A Warriors Blockbuster Offer Because Of One Player
Making it to the NBA is hard enough at is, and while some may think that coming from NBA lineage would make things easier, that's not always the case.
Michael Jordan's son never made the league, Shawn Kemp Jr. struggled in the G-league, and Scottie Pippen Jr. has barely seen the floor for the Los Angeles Lakers. Every player has his own journey.
Article continues below advertisement
The Standards Were Different For Him
So, imagine how difficult it may have been for Seth Curry, who drew comparisons to his old man, Dell, and his brother Stephen Curry, the league's reigning MVP and biggest rising star in the basketball world.
Seth was putting up monster numbers in the D-League and proving his worth as an NBA-caliber talent. However, the comparisons with Steph hurt the narrative around him and how scouts actually thought of him:
They were comparing me to the MVP, Seth told Sports Illustrated, instead of the people in the D-League, who I was pretty much dominating.
-
Comparisons Bothered Him
Those comparisons bothered him and his camp. Even Bill Peterson, who coached him in the D-League, once urged people to stop comparing a very good player with one of the best on the planet. It just wasn't valid, it wasn't fair, nor it was accurate:
He doesn't do this like his brother. He doesn't do that like his brother. He's not as big as his brother. Peterson explained, There isn't anybody in the world who does it like his brother. So change the guy's name. Look at him differently.
-
Article continues below advertisement
He Chose His Own Path
Seth had multiple offers from Europe, but his dream was to play in the NBA. He spent six months in the D-League until he finally got a chance to showcase his skills. He dominated and could've joined his brother in the Golden State Warriors.
Shockingly, he chose to sign with the Sacramento Kings instead, just like he did when he decided to attend Liberty instead of Davidson:
I didn't want to go to Golden State, Seth said. I didn't want to go back in Steph's shadow.
-
He's His Own Player Now
Seth Curry has worked his way up and is now one of the most coveted and respected sharpshooters in the world.
People no longer think of him as an afterthought or Steph Curry's younger brother. They respect the grind and recognize him for being his own player. It was a long and winding road, but he never stopped believing.